Iran orders Hezbollah to target Saudi Arabia
                            Verse of the Day
Daniel 12:9-10 And he said, Go thy way, Daniel: for the words are closed up and sealed till the time of the end. Many shall be purified, and made white, and tried; but the wicked shall do wickedly: and none of the wicked shall understand; but the wise shall understand.
Commentary
I've posted on a variety of topics to keep you on the cutting edge of what is happening! There is so much happening in so many areas of prophecy, and it is all starting to converge before our eyes.
May the Holy God of Israel bless and protect you.
Philippians 1:6 Being confident of this very thing, that he which hath begun a good work in you will perform it until the day of Jesus Christ:
Islam – Sunni-Shiite War
Iran orders Hezbollah to target Saudi Arabia 05/20/16  What is happening is that Iran and Saudi Arabia are fighting a proxy war through groups like Hezbollah and other terrorist groups.
Eventually, a full scale war is going to erupt between these two countries for the control of Islam. I still think that the Sunnis are going to win.
"The military wing of the Lebanese movement Hezbollah has been instructed by Iran to suspend operations against Israel and to target Saudi Arabia instead, Middle East Eye can reveal.
The instruction comes in the wake of widespread anger at the apparent assassination of Mustafa Badreddine, its military commander in Syria and head of the movement's military wing, which Hezbollah blamed on "takfiri" forces supported by Riyadh.
According to well informed sources in Lebanon, the order was conveyed in person by Qasim Soleimani, the head of the Quds Force of the Iranian Revolutionary Guard (IRGC) who came to Beirut to give his condolescences."
Israel and the Middle East War
A Hundred Tiny Hezbollahs 05/20/16  From the Bible, we know that whatever is happening in Syria is going to end up in an all-out war with Israel. Syria and Damascus will be totally destroyed, never to be a nation again.
Right now Syria is a hellhole of death and destruction, and it is not going to get better. The end of Syria will come with this all-out war with Israel.
Isaiah 17:1  The burden of Damascus. Behold, Damascus is taken away from being a city, and it shall be a ruinous heap.

"Hezbollah entered Syria's war in 2012, and its military prowess played a decisive role in turning the tide of the conflict at the time. It look a lead role in recapturing the town of al-Qusayr, along the Lebanese border, in the summer of 2013.
But as the fighting has progressed, it's clear that Hezbollah's importance goes beyond the front line. It is playing a crucial mentoring role among paramilitary pro-government forces across the length and breadth of the country."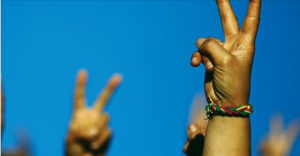 'Sykes-Picot' and Israel 05/20/16  This is an article about the historical background to the creation of modern Israel and many of the modern Middle East states. This information will give you great understanding of how the current situation in the Middle East was created 100 years ago this week.
I really enjoy reading material like this to gain knowledge and insights into history and how it plays out today. You will find what I posted from this article very interesting and I suggest that you read it.
"November 2, 1917, the date of the Balfour Declaration, and November 29, 1947, the date of the UN resolution on the partitioning of Palestine, are generally recognized milestones on the path toward Israeli statehood – but arguably, another date could be added to the above, namely May 16, 1916, 100 years ago this week, the day on which two European diplomats, Britain's Sir Mark Sykes and France's Francois George-Picot, reached a "secret" agreement for carving up many of the lands then under the rule of the Ottoman Empire into British and French spheres of influence and domination once the war against Turkey was won.
But what should interest us as Israelis is that the accord, entering history as the "Sykes-Picot Agreement," also predetermined the general borders of Mandatory Palestine, and in consequence also, at least in part, those of the State of Israel – as well as politically and materially contributing to the realization of the Zionist vision."
And that's where Mark Sykes' role comes into play: Sykes was one of those committed British Christian Zionists who saw in the reestablishment of a national home for the Jewish people in its ancient homeland a moral and historical obligation – a sentiment shared at the time by another British Zionist, Winston Churchill, who in 1949, criticizing the anti-Semitic Ernest Bevin's adamant refusal to recognize the new State of Israel (yes, there were anti-Semites in the British Labour Party then, too – though to countervail this there were also many friends of the Jewish people and Zionism like Richard Crossman and many others) declared in the house of Commons: Israel's statehood marked "an event in world history to be viewed in the perspective, not of a generation or a century, but in the perspective of a thousand, two thousand or even three thousand years."
Needless to say that Sykes, in addition to his moral and historical leanings, was also motivated by his belief that Jews, especially in America (which had not yet entered the war) could make an important political contribution to victory over Germany and its allies, as well as by the expectation that once the war was won, the Jewish presence in Palestine would act as a natural mainstay of British interests in the region. This indeed was also the position of the Zionist movement led by Chaim Weizmann – and Sykes' attitude had a significant impact on the Balfour Declaration one year later (though Sykes, by then, had died).
Hard Left / Pedophilia
Salon's Todd Nickerson on Pedophilia: 'I'm Not a Monster' 05/19/16  This is a peek into the mind of a pedophile. Notice that he writes for Salon Magazine!
You must be prepared for the fact that ALL sexual sin is going to be loosed upon us by hell, because the way is being prepared for the coming of the antichrist!
They are coming after innocent children. They are predators and because this is sin the reprobates will promote and protect it. Be sure that making pedophilia legal is on the agenda of the reprobate minds.
Luke 17:2  It were better for him that a millstone were hanged about his neck, and he cast into the sea, than that he should offend one of these little ones.

"Salon writer Todd Nickerson has released a video in which he admits his love for a 5-year-old girl and why he thinks it's justified.
The three minute video begins with Nickerson describing how he first fell in love with a child he babysat when he was 18.
"I remember looking up and just seeing her and just going… 'Wow, she's beautiful,'" Nickerson explains. "I knew I was in deep, I had fallen for the girl."
He goes on to explain that he never hurt the girl. Todd mentions that a lot of his fantasies revolve around young girls that are more powerful than himself and that his breaking point came when he would have to excuse himself while babysitting to masturbate in the bathroom. He left town shortly after to "get his head straightened out."
The video advertises an online forum for pedophiles alike called "Virtuous Pedophiles," with the purpose of educating others on "moral pedophiles." Under the "Who We Are" section of the forum, you find this statement:
Our website is intended to reduce the stigma attached to pedophilia by letting people know that a substantial number of pedophiles DO NOT molest children, and to provide peer support and information about available resources to help virtuous pedophiles remain law-abiding, and lead happy, productive lives. These are our stories. There are brief bios of the two founders of the site and collections of other personal stories."
Hard Left/ Transgendered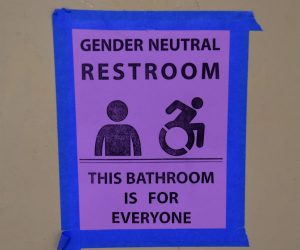 Charlotte Observer: School Girls Must Get 'Comfortable' With 'Male Genitalia' in Bathrooms 05/19/16  The arrogance of the reprobates has now reached a new level. They say that girls now have to get used to boys in the restroom exposing themselves to the girls! This is where the Hard Left mind goes: into depravity, because it is totally absent of any thoughts of God.
No woman has to be subjected to a male exposing himself to her, yet this is what the reprobates demand. I think that it is time for people in the Charlotte, NC area to put an end to this newspaper by boycotting it. With the internet, you don't need this news source.
It is really hard to believe that I am writing about something like this, but this is where the reprobate mind goes to. This is not the end, since I believe that bestiality and pedophilia are next on the reprobate agenda.
"A recent editorial in North Carolina's leading newspaper says that when it comes to transgender issues, girls must get used to seeing male genitalia in school locker rooms.
Responding to the Obama administration's nationwide directive that public schools must allow transgender students to use the bathroom they feel most comfortable with, The Charlotte Observer's editorial board has likened the issue to civil rights legislation.
"This is what the Obama administration nudged the rest of the country toward Friday," reads the editorial, which was published May 13 but is now gaining national attention. "Yes, the thought of male genitalia in girls' locker rooms — and vice versa — might be distressing to some. But the battle for equality has always been in part about overcoming discomfort — with blacks sharing facilities, with gays sharing marriage — then realizing that it was not nearly so awful as some people imagined."

Target Now Suing A Hero Who Saved The Life Of A Child Amidst Stock Market Plunge Over Dangerous Policy Of Allowing Males Into Female Bathrooms 05/20/16  I just called Target, and they let me speak. (800) 440-0680 and hit 1 and then 1.
It felt so good to talk with Target and tell them the truth.
Customer service: 1 (800) 440-0680 FREE
Online contact form at https://corporate.target.com/press/contact-us
Contact page at https://contactus.target.com/ContactUs…
Target corporate contact page with email and coporate direct phone # at https://corporate.target.com/press/corporate
Target on Twitter
Target on Facebook
"Target has a huge optics problem, all due to their management and corporate decisions, first by inserting themselves into a national controversy over transgenders being allowed to use bathrooms of the opposite sex, which caused a massive boycott petition drive which has reached over 1.2 million signatures.
Then a man decided to test this policy in a video that went viral but was later removed from YouTube, but was mirrored. He went into a Target store in St. Petersburg, Florida, asked if he could use the women's bathroom because he was "uncomfortable" using the men's room and was told by store personnel he could use the women's bathroom.
If those optics aren't bad enough, another man was harrassed for guarding the door while his daughter was using the restroom, then ordered to leave and being told that cameras and filming are not allowed in their store. As shown in the two short videos below, the man was polite, courteous and explained clearly that he was protecting his daughter's right to privacy."
Hard Left – EU attacking American values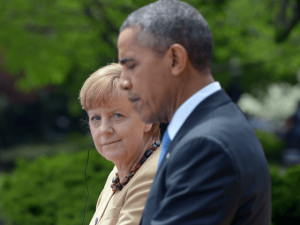 European Union Says U.S. Bathroom Privacy Bill Illegal, Slams 'Religious Values' (Part 1) 05/19/16  You are reading this correctly! The EU wants to interfere with the internal affairs of America. The EU claims that homosexuality supersedes the First Amendment to the Constitution and religion has no place in politics!
Look at how evil this organization is! The EU is like rotten fruit ready to be plucked by Islam and/or Russia. The wrath of God hovers over this diabolical organization.

See how the Hard Left reprobates all have the same mindset! Obama is one of them and wants America to be just like the EU. But the First Amendment to the United States Constitution prohibits the making of any law respecting an establishment of religion, impeding the free exercise of religion.
2 Peter 3:3  Knowing this first, that there shall come in the last days scoffers, walking after their own lusts,

"The European Union (EU) has attacked the bathroom privacy bills in Mississippi, North Carolina and Tennessee, claiming they violate an international human rights treaty the U.S. is subject to.
In a forthright statement release this week, the undemocratic supranational organisation asserts its own "commitment to equality," and demands the democratic laws are "reconsidered" and "religious values" disregarded.
The attack by the European External Action Service (EEAS) chimes with those made by U.S. president Barack Obama. "The recently adopted laws, including in the states of Mississippi, North Carolina and Tennessee, discriminate against lesbian, gay, bisexual, transgender and intersex persons in the United States…" they claim.
The EEAS is the EU's Foreign & Security Policy Service, and its statement on the democratically made federal laws puts the issue alongside other "human rights issues" they have condemned in the past weeks including Boko Haram terrorists, the civil war in Syria, and labor camps in North Korea.
They claim the laws "contravene the International Covenant on Civil and Political Rights, to which the U.S. is a State party, and which states that the law shall prohibit any discrimination and guarantee to all persons equal and effective protection."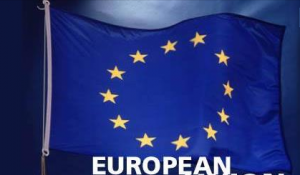 European Union External Action  Part (2) See the previous post as this in an addendum to it.
If you were upset about the the EU attacking American religious beliefs, the people listed below are responsible for the writing of the document.
I suggest that you write them a very polite, yet forceful response.
Catherine Ray +32 (0)498 96 99 21 – +32 (0)2 296 99 21 – [email protected] – @CatherineEUspox
Maja Kocijancic +32 (0)498 984 425 – +32 (0)2 298 65 70 – [email protected] – @MajaEUspox
Adam Kaznowski +32 (0)460 768 088 – +32 (0)2 29 89359 – [email protected]
Hard Left in the Military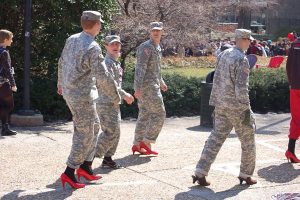 The Feminization of the US Military is Nearly Complete 05/19/16  The Hard Left has purposely moved to destroy the US military and they have succeeded.
It is frightening to see the current condition of the military with low moral, women in combat, old equipment not ready for combat, with China and Russia threatening war.
The reprobate delusion has destroyed the US military. What is really sad it that so many in the military went along with this and what did the Republican Congress do?
This is all part of God's judgment on America.
"Women have always played a vital role in America's armed forces, no doubt about it. But, they were part of a male culture that worshipped the tough guy, the warrior.
Why would any guy want to join the Navy SEALs or the Green Berets or the US Marines when they know the standards are going to be lowered to accommodate women?
Why would any guy want to be part of a combat arms or special ops unit that will be deliberately made weaker and subsequently endanger the lives of everyone in the unit?
Why would any guy want to be part of a combat arms or special ops unit that will have as much martial spirit as the HR department at Snapple?
Feminists and lefties are forcing the military to become a combination of a Malibu Day Care Center, the Richard Simmons Show and The Birdcage.
The handwriting's on the wall…
The military will eventually lose men like the education world. Eventually, men don't want to be around a feminized environment.
Feminists will scream dinosaur! Equal opportunity! But, there is no equal opportunity on a battlefield.
Under the guise of equal opportunity, the warrior culture is becoming extinct. Under the guise of equal opportunity, the feminization of the US military is beginning to endanger us all.
What is the future of the US military unless something is done to reverse all of this; a mass grave at Arlington National Cemetery with the Chinese, Russian or ISIS flag flying over it. That is the future."
Christian Apostasy
God is Being Eroded, Eclipsed, Liquidated' in the United States, Cardinal Says 05/18/16  A Catholic Cardinal from Africa sees the demonic in America! Except for Franklin Graham, where are the pastors?
This Catholic cardinal is trying to wake up America to the demons being poured out upon America!
We are running out of time with the Lord. Does anyone fear the Lord and cry out to Him in repentance anymore?
"Recent events in the U.S. are destroying Americans' ability to connect to God, according to Cardinal Robert Sarah, a native of the West African nation of Guinea.
In a keynote address at the National Catholic Prayer Breakfast in Washington, D.C., Tuesday, Cardinal Sarah said that in the United States, "God is being eroded, eclipsed, liquidated," Catholic News Agency reports.
Cardinal Sarah pointed out specific events "in the name of 'tolerance'" that have contributed to this erosion, including "the legalization of same sex marriage, the obligation to accept contraception within health care programs, and even 'bathroom bills' that allow men to use the women's restrooms and locker rooms."
"Should not a biological man use the men's restroom?" he said in his prepared remarks. "How simpler can that concept be?"
He further warned that subversions of the church's teachings – including a "demonic 'gender ideology'" – could lead to the family unit becoming "a place where human beings can be humanly and spiritually wounded."
Deuteronomy 32:5  They have corrupted themselves, their spot is not the spot of his children: they are a perverse and crooked generation.