Iranian commander: We can destroy Israel 'in under 8 minutes'
                     Verse of the Day
Isaiah 34:8 For it is the day of the LORD'S vengeance, and the year of recompences for the controversy of Zion.
Commentary
Iran and the rest of the terrorist groups are continuing with the rhetoric to destroy Israel. From the Bible, we know the attack is coming and that it will result in the destruction of Islam and of many Muslim nations surrounding Israel.
In the meantime, we grow closer to the Lord each day and remain a faithful witness for him. We need to stay focused at all times on the Blessed Hope, which is Jesus Christ, the Groom, coming for his bride, the church.
Titus 2:13 Looking for that blessed hope, and the glorious appearing of the great God and our Saviour Jesus Christ;
May the Lord bless and protect you.
Zechariah 12:6 In that day will I make the governors of Judah like an hearth of fire among the wood, and like a torch of fire in a sheaf; and they shall devour all the people round about, on the right hand and on the left: and Jerusalem shall be inhabited again in her own place, even in Jerusalem.
Israel and the Middle East War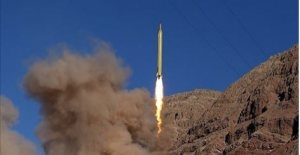 Iranian commander: We can destroy Israel 'in under 8 minutes' 05/23/16  Israel has enough firepower to destroy every inch of Iran and kill every person. It is a dream of Iran to kill all the Jews and capture Jerusalem.
There is a civil war coming to Islam and I do not think that Shiite Iran is going to win the war.
Ezekiel 38:39  shows that eventually Persia (Iran) army is destroyed on the Mountains of Israel.

"A senior Iranian military commander boasted that the Islamic Republic could "raze the Zionist regime in less than eight minutes."
Ahmad Karimpour, a senior adviser to the Iranian Revolutionary Guards' elite unit al-Quds Force, said if Supreme Leader Ali Khamenei gave the order to destroy Israel, the Iranian military had the capacity to do so quickly.
"If the Supreme Leader's orders [are] to be executed, with the abilities and the equipment at our disposal, we will raze the Zionist regime in less than eight minutes," Karimpour said Thursday, according to the semi-official Fars News Agency.
A senior Iranian general on May 9 announced that the country's armed forces successfully tested a precision-guided, medium-range ballistic missile two weeks earlier that could reach Israel, the state-run Tasnim agency reported.
"We test-fired a missile with a range of 2,000 kilometers and a margin of error of eight meters," Brigadier General Ali Abdollahi was quoted as saying at a Tehran science conference. The eight-meter margin means the "missile enjoys zero error," he told conference participants."
World War 3
'First signs of new cold war emerging in Syria,' former senior IDF commander warns" 05/25/16  With Putin in charge of Russia, a cold war would not last long with Obama in power. He would push Obama to the limit.
Syria could trigger WW3, which then starts the countdown to Armageddon and the Second Coming of Jesus Christ with his bride, the church.
Revelation 16:14  For they are the spirits of devils, working miracles, which go forth unto the kings of the earth and of the whole world, to gather them to the battle of that great day of God Almighty. (16) And he gathered them together into a place called in the Hebrew tongue Armageddon.

"Russia and the US are slipping into a dangerous new cold war fueled by their rival coalitions in Syria, a former senior IDF commander warned on Monday.
Maj.-Gen. (res.) Noam Tibon, who until recently was commander of the IDF's Northern Formation, a wartime military command in charge of units maneuvering in northern arenas, told The Jerusalem Post he was concerned by the direction in which US-Russian rivalry in Syria is headed.
"I think a most dangerous thing is taking place here," he said. "We are beginning to see the first signs of a cold war. There is a fight in Syria for hegemony," Tibon said, adding that Russia's military activities in Syria are not temporary, and that Moscow "set up military bases in Syria to stay there."
While Russia's intervention happens to assist Assad, its real goal is to expand its influence at the expense of the US-led coalition fighting ISIS, Tibon cautioned.
A return to cold-war tensions will significantly harm the chances of any future arrangement that could put an end to the wars raging in Syria and Iraq, he said.
"We need the Russian and American presence in the region to lead to positive developments. But the current dynamics can lead to instability, and we really do not want that," Tibon stated."
Islam – Saudi Arabia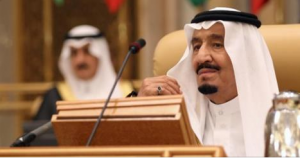 Saudi's three great pillars are showing cracks 05/25/16  Saudi Arabia is a fragile nation. The low price of oil is hurting the nation's economy. Any weakening of the nation could allow Wahhabism to gain power. This group would be in line with ISIS.
Saudi Arabia is greatly armed with US equipment, and this falling into the hands of the Wahhabists could unleash an incredible war in the Middle East.
This needs watching because it could trigger the all-war between the Sunnis and the Shiites.
"Finally, there is the royal family's unwritten alliance with Wahhabism, the ultra-conservative school of Sunni Islam. Without the support of the clergy, Ibn Saud would have struggled to unify the country and his descendants would have probably lost control.
Often linked with the spread of religious extremism and sectarian division, Wahhabism is perhaps the biggest barrier to Riyadh finding a peace with Iran and Shiite Islam, or achieving real social reform. Without significant changes, such as equal rights for women and the moderation of the strict religious legal system, lasting economic change is unlikely to succeed.
In a worst case scenario, internal family rivalries, regional religious forces and economic strain would undermine the ties that bind Saudi Arabia together.
The kingdom could conceivably even fragment into disparate provinces governed by rival warlords, which would resemble how it looked before Ibn Saud unified the country. The consequences for Middle East stability would be profound."
Hard Left/ Transgendered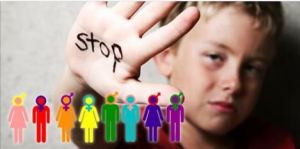 Pediatricians Call It What It Is – Child Abuse 05/24/16  This is a real surprise, that doctors would stand up and say this.
I think that the Hard Left in the media will just ignore this report. They have their agenda, and it is to destroy these children being created in God's image as male and female.
"The American College of Pediatricians has released an in-depth report stating that the move to indoctrinate children with the idea that they can pick their gender amounts to child abuse. They are urging legislators and educators to reject all policies that would condition children to accept chemical and surgical distortions allowing people to impersonate the opposite sex.
Some of the points made in their report include the following:
Human sexuality is an objective biological binary trait. "XY" and "XX" chromosomes are genetic markers, not a disorder.
No one is born with a gender. Everyone is born with a biological sex. Gender is a psychological concept, not an objective biological one.
A person thinking he or she is something they are not, at best, is a sign of confusion.
Puberty is not a disease and puberty-blocking hormones can be dangerous.
When an otherwise healthy biological boy believes he is a girl, or an otherwise healthy biological girl believes she is a boy, an objective psychological problem exists that lies in the mind not the body, and it should be treated as such.
People who identify as "feeling like the opposite sex" or "somewhere in between" do not comprise a third sex. They remain biological men or biological women.
98 percent of gender confused boys and 88 percent of gender confused girls accept their biological sex after puberty without any counseling.
Those who use cross-sex hormones or undergo sex surgeries even in the most LGBTQ affirming countries still have suicide rates 20 times higher than the general public.
Conditioning children into a lifetime of chemical and surgical impersonation of the opposite sex amounts to child abuse.
Endorsing gender discordance as normal via public education and legal policies will confuse children and parents, leading more children to present to "gender clinics" where they will be given puberty-blocking drugs. This, in turn, virtually ensures that they will "choose" a lifetime of carcinogenic and otherwise toxic cross-sex hormones, and likely consider unnecessary surgical mutilation of their healthy body parts as young adults.
Cross-sex hormones are associated with dangerous health risks including but not limited to high blood pressure, blood clots, stroke and cancer."
Hard Left – Europe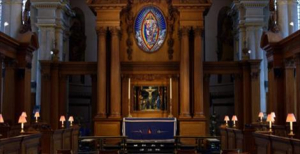 There are More People of 'No Religion' Than There Are Christians in England and Wales 05/24/16  Now you can see why Europe is in trouble. There are powerless preachers and empty churches. They've turned their backs to the Lord, and now look at the state of their countries.
It is very clear that Islam is filling this void. As the church dies, the Lord is sending Islam as judgment to fill the void. It took a long time for God's judgment to manifest in Europe, but it is very clear that Europe is heading into its death throes.
The Europeans don't like Israel or Jews, so now they have allah and lots of Muslims who want to conquer and destroy Europe.
"People who have no religion now outstrip Christians in England and Wales, as those brought up within the faith are falling away, new analysis of religious beliefs in the two countries has found.
The proportion of people who consider themselves to have no religion at all, referred to as 'nones', reached 48.5 percent in 2014, soaring up from nearly half that, 25 percent, in 2011 according to the census results of that year.
Meanwhile those who affiliate with a Christian denomination, whether Anglican, Catholic or another strain, numbered 43.8 percent of the population in 2014, the Guardian has reported."
Chrislam/ Christian Apostasy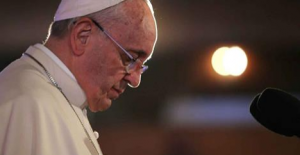 POPE EMBRACES GRAND SHEIKH OF AL-AZHAR 05/24/16  It really does appear that this pope wants to merge both Europe and Catholicism with Islam. He is on a suicide mission because the Muslims will play along until they have power.
The Muslims believe that the pope leads paganism, and Muhammad destroyed the paganism of Mecca. They will NEVER unite under the pope or team with him.
They will use the pope's compromise to gain power and then turn on him. There is no doubt in my mind about this. This pope does not have a clue about what Muslims really think about the Catholic Church.
Maybe the Lord will use the Muslims as judgment against the Catholic Church, just as He is using the Muslims as judgment against Europe. It is the rebellion and blindness of this pope against the real gospel of Jesus Christ, which is bringing this judgment.
This "unity" the pope wants will be without Jesus Christ as the sinless, only begotten Son of God, who died on the cross for our sin. The Muslims want NO part of this.
2 Peter 2:1  But there were false prophets also among the people, even as there shall be false teachers among you, who privily shall bring in damnable heresies, even denying the Lord that bought them, and bring upon themselves swift destruction.
(2) And many shall follow their pernicious ways; by reason of whom the way of truth shall be evil spoken of.

"AP reported breathlessly Monday that Pope Francis "embraced the grand imam of Al-Azhar, the prestigious Sunni Muslim center of learning, reopening an important channel for Catholic-Muslim dialogue after a five-year lull and at a time of increased Islamic extremist attacks on Christians."
Why has there been this "five-year lull"? Because "the Cairo-based Al-Azhar froze talks with the Vatican to protest comments by then-Pope Benedict XVI." What did Benedict say? Andrea Gagliarducci of the Catholic News Agency explains that after a jihad terrorist murdered 23 Christians in a church in Alexandria 2011, Benedict decried "terrorism" and the "strategy of violence" against Christians, and called for the Christians of the Middle East to be protected.
Al-Azhar's Grand Imam, Ahmed al-Tayeb, whom Pope Francis welcomed to the Vatican on Monday, was furious. He railed at Benedict for his "interference" in Egypt's affairs and warned of a "negative political reaction" to the Pope's remarks. In a statement, Al-Azhar denounced the Pope's "repeated negative references to Islam and his claims that Muslims persecute those living among them in the Middle East."
Benedict stood his ground, and that was that. But in September 2013, al-Azhar announced that Pope Francis had sent a personal message to al-Tayeb. In it, according to al-Azhar, Francis declared his respect for Islam and his desire to achieve "mutual understanding between the world's Christians and Muslims in order to build peace and justice."
At the same time, Al Tayyeb met with the Apostolic Nuncio to Egypt, Mgr. Jean-Paul Gobel, and told him in no uncertain terms that speaking about Islam in a negative manner was a "red line" that must not be crossed."
Economic Armageddon
The men who crashed the world  This is a great video showing what corruption was behind the economic crash of 2008.
The corruption is still in place and will trigger the next collapse. This crash will be far worse than 2008.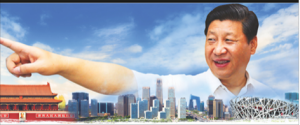 China's Communist Party goes way of Qing Dynasty as debt hits limit 05/24/16  This is a real good article laying out the economic situation of China. It is not good and getting worse by the day. China started to meltdown last year but by brute force stopped the collapse. Once again because of debt there is enormous pressure on the economy.
The collapse of the Chinese economy would pull the world system down with it.
"Written in a imperial tone, it commands China to break its addiction to credit and take its punishment before matters spiral out of control. If that means bankruptcies must run their course, so be it.
Fifteen years ago such a mystery article would have been an arcane matter, of interest only to Sinologists. Today it is neuralgic for the entire global – and over-globalized – financial system.
China's debt is approaching $30 trillion. The fresh credit alone created since 2007 is greater than the outstanding liabilities of the US, Japanese, German, and Indian commercial banking systems combined.
Moody's warned this month that China's state-owned entities (SOEs) have alone racked up debts of 115pc of GDP, and a fifth may require restructuring. The defaults are already spreading up the ladder from local SOE's to the bigger state behemoths, once thought – wrongly – to have a sovereign guarantee.
To put matters in context, leverage rose by roughly 50 percentage points of GDP in Japan before the Nikkei bubble burst in 1990, or in Korea before the East Asia crisis in 1998, or in the US before the subprime debacle. This gauge is an almost mechanical indicator of a future credit crisis.
As we all know, China is in a class of its own. Debt has risen by 120 to 140 percentage points. The scale of excess industrial capacity – and China's power and life and death over commodity markets – mean that any serious policy pivot by the Communist Party would set off an international earthquake."
Earthquakes and Volcanoes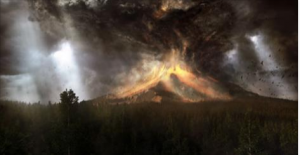 40 Volcanoes Are Erupting Right Now As The Crust Of The Earth Becomes Increasingly Unstable 05/24/16  I just want you to keep on the cutting edge of what is happening with earthquakes and volcanoes. The major quakes and eruptions still are happening.
Slowly but surely God is bringing is weapons online for judgment against the nations. I believe there will be major earthquakes and volcanoes when the nations try and divide Jerusalem.
"Over the past few days we have seen major volcanic eruptions in Costa Rica and Indonesia, and according to Volcano Discovery more than 40 volcanoes around the planet are erupting right now as you read this article.
Meanwhile, earthquakes continue to shake the globe with alarming regularity. Just last week, Ecuador was hit by a magnitude 6.7 earthquake and a magnitude 6.8 earthquake in rapid succession.
Overall, there have been nearly 3,000 earthquakes of magnitude 1.5 or greater within the past month globally. So yes, I write constantly about the rapidly accelerating deterioration of our financial system, but the coming "collapse" is not just about money."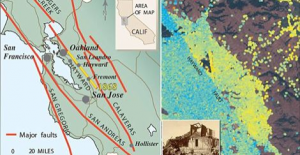 Forget Cascadia and San Andreas: A Hayward fault megaquake could cause 'greatest natural disaster ever to hit the US', warn experts 05/25/16 
This is yet another major fault on the West Coast that is overdue for rupturing!
I firmly believe that these faults will break, coinciding with some sinful event. Everyone will be able to make the connection between this sinful event and the massive earthquake.
"In the June issue, Earth Magazine guest author Steven Newton lays out just what is at risk, and what to expect when an earthquake strikes on what may be the most dangerous fault in America.
The last time there was a big earthquake along the fault was in in 1868, and was estimated to have a 6.8-magnitude, according to the USGS.
It caused extensive damage to the Bay area with 30 people losing their lives and was known as the 'Great San Francisco Earthquake' until it was eclipsed by the quake of 1906.
'The population is now 100 times bigger in the East Bay, so we have many more people that will be impacted,' said Brocher.
ilOnline on Twitter | DailyMail on Facebook
'The past five major earthquakes on the fault have been about 140 years apart, and now we're 147 years from that 1868 earthquake, so we definitely feel that could happen any time,' Brocher said."
Deuteronomy 24:5  Moreover all these curses shall come upon thee, and shall pursue thee, and overtake thee, till thou be destroyed; because thou hearkenedst not unto the voice of the Lord thy God, to keep his commandments and his statutes which he commanded thee…