Islamic scholar: Jews more 'dangerous' than coronavirus
Verse of the Day
Zechariah 12:6 In that day will I make the governors of Judah like an hearth of fire among the wood, and like a torch of fire in a sheaf; and they shall devour all the people round about, on the right hand and on the left: and Jerusalem shall be inhabited again in her own place, even in Jerusalem.
Commentary
The Muslims are just insane over Jerusalem. In the end, Jerusalem will be their doom!
Zechariah 12:3  And in that day will I make Jerusalem a burdensome stone for all people: all that burden themselves with it shall be cut in pieces, though all the people of the earth be gathered together against it. 
JERUSALEM JERUSALEM JERUSALEM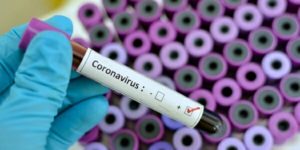 "Islamic scholar: Jews more 'dangerous' than coronavirus"
"That's according to Ahmad Al-Shahrouri, a Jordanian Islamic scholar, whose comments were captured by the Middle East Media Research Institute. On his show on Yarmouk TV, a Jordanian TV channel associated with the Muslim Brotherhood, he said "the Jews" are "more dangerous than AIDS, coronavirus, cholera, and all the diseases of this world."

"If you want to be saved from these deadly diseases, we should all remember Jihad. Jihad is a means of purification. We should all remember Al-Aqsa Mosque. If we attach our souls to Al-Aqsa, they will be purified. Our bodies will be purified. Anyone who remembers Al-Aqsa loves life. He is saved from the coronavirus, but not in order to get married, build, or study – rather, he is saved so that he can have the honor of liberating the Al-Aqsa Mosque.""
CORONAVIRUS UPDATE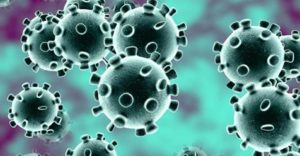 "STUNNING!… Via the CDC… As of Friday There Are 100 TIMES AS MANY Flu Deaths in US this Season than Coronavirus Deaths" Is this virus yet another hoax? It appears people that are older with underlining medical issues are dying from it. It is very possible that America and the West might destroy the economies over another hoax! Time will tell.
"As we have reported several times now — the Director of the World Health Organization created an international panic when he miscalculated the coronavirus mortality rate at 3.4%.
The controversial Ethiopian politician and Director General of the World Health Organization (WHO), Tedros Adhanom Ghebreyesus, claimed in a press conference in early March that the fatality rate for the coronavirus was many multiples that of the fatality rate of the common flu.
This egregiously false premise has led to the greatest economic panic in world history.

The Director General of the WHO spoke on March 3, 2020 and shared this related to the coronavirus: While many people globally have built up immunity to seasonal flu strains, COVID-19 is a new virus to which no one has immunity. That means more people are susceptible to infection, and some will suffer severe disease. Globally, about 3.4% of reported COVID-19 cases have died. By comparison, seasonal flu generally kills far fewer than 1% of those infected."
SILVER LINING IN CORONA VIRUS CLOUD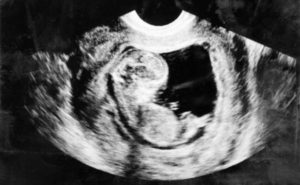 "Massachusetts Hospitals Forbid 'Non-Essential' Procedures, But Abortions Will Continue" The article is about some hospitals continuing abortions during this national emergency. It shows how much they love to kill. The silver lining is it is going to be very difficult in general to get an abortion!
"LSN noted that the pro-abortion Guttmacher Institute has also expressed concern that abortions will be harder to get during the pandemic. The organization fretted in a statement that government funding is now focused on issues related to the coronavirus, "which would take funding away from reproductive health programs and decrease access for patients who rely on free or subsidized care.

Likewise, the need for new precautionary equipment, training and protocols will further draw time and resources away from other work, including projects and programs related to sexual and reproductive health."
PURGING SIN?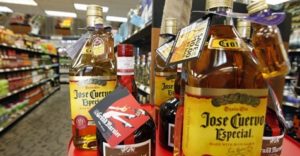 "'Unprecedented times': Pennsylvania and Alabama close liquor stores in response to coronavirus" What are alcoholics going to do? This could get serious with them and very soon! The same with those who addicted to drugs who now can't get them or can't afford them.
"Residents of at least two states scrambling to stock up on booze are in for a rude awakening Wednesday morning as the coronavirus shutters nonessential business across the country. All of the liquor stores in Pennsylvania and Alabama are state-owned, and as people are hunkering down amid the pandemic, their options for hard liquor are quickly drying up.

The Pennsylvania Liquor Control Board board announced this week that all Fine Wine and Good Spirits stores in the state are closed indefinitely, effective last night, in an effort to slow the spread of the coronavirus. The online portal to purchase liquor was shuttered on Monday night at 5 p.m. EDT."
CORONAVIRUS PANDEMIC PLANNED?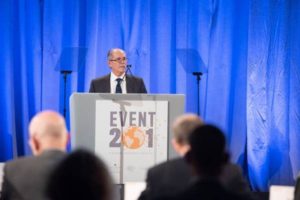 "Johns Hopkins and Gates Foundation Hosted Coronavirus Pandemic Simulation Last October" This just two months before the real thing! Look at all the world elites who were apart of the this event! Can this just be a coincidence? Something really smells about their planning and just how fast this virus is destroying the world economy!
"Just a few months before the Covid-19 outbreak, an exercise was held by world elites called Event 201, where they simulated a global pandemic of a coronavirus that transmitted from bats to humans. Taking place in October, the event was hosted by Johns Hopkins Center for Health Security, Bloomberg School Of Public Health, World Economic Forum, and the Bill and Melinda Gates Foundation. The simulation analyzed the health impacts, as well as the economic, lifestyle, and trade fallout from the virus."
CHINA VS USA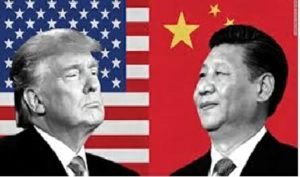 "Sen. Cotton Introduces Bill to End US Dependence on Chinese-Manufactured Pharmaceuticals After China Threatens to Cut America's Access to Vital Drugs"
The one good thing about this pandemic is it has exposed the corrupt trading agreements with China. Who knew China controlled 80% of our drugs! This came about because of the corrupt deals the US made with China. Biden's son got $1.5 billion for his hedge fund from the Chinese, while Joe was making "trade deals" with them!
President Trump is trying to break this hold China has over the US. America has been sold out by the corruption in Washington.
""The Chinese Communist Party has threatened to cut off America's access to vital drugs in the midst of a pandemic caused by its own failures. It's time to pull America's supply chains for life-saving medicine out of China and make the CCP pay for contributing to this global emergency," said Cotton.

"The Chinese Communist Party's outrageous threats to withhold lifesaving drugs from the U.S. endangers public health and should open our eyes to our dangerous over-reliance on China in our medical supply chain," said Gallagher. "This is a national security imperative that to many Americans, is a matter of life and death. It's past time for us to develop an aggressive plan to move critical pharmaceutical supply chains away from China."
CURE FOR CORONAVIRUS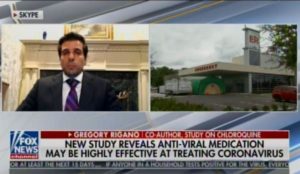 "HUGE! Results from Breaking Chloroquine Study Show 100% Cure Rate for Patients Infected with the Coronavirus" This article shows that progress is being made against the virus.
"On Monday Dr. Anthony Fauci, director of the National Institute of Allergy and Infectious Diseases, announced that the first trial vaccine for the coronavirus is now being tested. The trial taking place in Seattle, which has been a hotbed for COVID-19.

The test includes 45 people age 18-55 and they are receiving two injections, one at zero days, one at 28 days. The individuals will then be followed for one year. The trial results is still months away."
CHURCH VS POLICE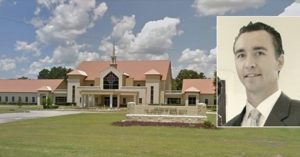 "Police show up at Louisiana church that was defying coronavirus state order" This is a very interesting article between the police and a church that failed to obey the law about the size of gatherings.
"A police officer told the pastor that the National Guard will break up future gatherings that violate the public health rules issued by Louisiana Gov. John Bel Edwards.

However, Louisiana National Guard Colonel Ed Bush said Wednesday that is not accurate. "The National Guard has not been tasked with enforcing any of the curfew, social distancing or meeting requirements as set by the governor," Bush said. "Our focus right now is completely with helping state agencies with preparedness and medical readiness."

Rep. Clay Higgins, R-La., sent a letter to Edwards last week saying the proclamation is unconstitutional when applied to houses of worship. "I agree that all our constituents and religious leaders should follow the recommendation of the Centers for Disease Control & Prevention (CDC)," Higgins wrote. "However, the decision to gather should be the choice of the individual or institution and not a mandate by any government entity. The state has no authority to enforce this proclamation nor any ban on worship."
HARD LEFT AND OUR YOUTH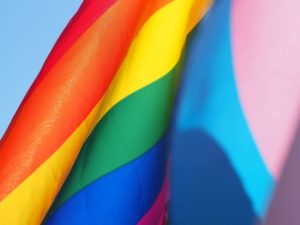 "School survey that asked kids if they were non-binary or pansexual sparks backlash" You can see that satan now is in control of many of our schools. His agents are everywhere. This is because back in 1963 America removed prayer and Bible reading from the public schools and turned the schools over to the devil and his people.
We need to be vigilant with the schools because the reprobates want to use them to indoctrinate the children into sinful minds. If this can't be stopped, there has to be a massive move out of the schools into home schooling or private schools.
"A school survey has sparked outrage among parents after asking 11-year-old children about their sexual orientation and gender identity. The survey is reported to have asked 6th graders at a North Carolina school to choose their gender identity from a number of options, including "male", "female", "non-binary" and "gender fluid".

When asked about their sexual orientation, the survey offered "pansexual", "asexual" and "questioning my sexual orientation" as possible answers. In light of the backlash, Charlotte-Mecklenburg Schools Superintendent Earnest Winston said on Facebook that the questions had been removed as a result of the feedback."
HARD LEFT POTTY MOUTH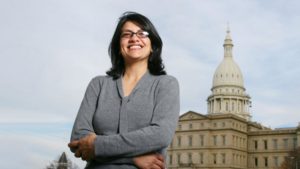 "Congresswoman Rashida Tlaib Retweets: 'F*** Trump's National Day of Prayer'" She talks like this because she has a darkened heart and mind.
"This is not the first time the foul-mouthed congresswoman has used the F-bomb in public. As CBN News reported in January of 2019, as a newly elected Islamic member of Congress, she wasted no time telling the world her plans in an obscenity-laced tirade.

Tlaib came to Congress dressed in traditional Palestinian clothing. She blasted Trump while speaking to MoveOn.org, explaining how she cursed the president in front of her own son.

"And when your son looks at you and says, 'Mama look, you won. Bullies don't win,' and I said, 'Baby, they don't,' because we're gonna go in there and we're going to impeach the motherf—–!" Tlaib said."
ISRAEL AND COMING TEMPLE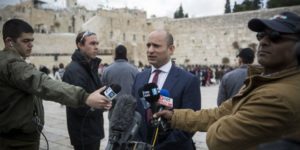 "Israel's Defense Minister: We are Now in Era of Third Temple" This is a very interesting article and make sure you read all of it.
"Israel's defense minister and head of the New Right party, Naftali Bennett, spoke to a Yeshiva (male seminary) in northern Israel on Wednesday criticizing a political rival who Bennett claims doesn't treat Israel's state institutions as playing an integral role in the Redemption process.

Bennett then lamented what he sees as a current attitude of lawlessness in Israel saying that the reason that the Second Temple was destroyed was because everyone "followed their own rules."

"We need to understand the big picture" Bennett said adding "today we are in (the era of) the Third Temple."
DANGEROUS RINOS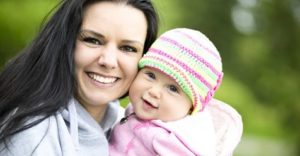 "Okla. Bill to Outlaw Abortion Killed as 30 Republicans, 8 Democrats Reject Motion to Bypass Committee Block" This happens all the time where the Republicans act against what we elect them to do! These are the same ones who resist President Trump and his agenda. They really are Republican In Name Only!
"A motion to hear a bill that would have outlawed abortion in the state of Oklahoma was tabled on Wednesday, with 30 Republicans and 8 Democrats voting not to allow the bill to be pulled from the committee that had declined to give it a hearing and move it directly to the Senate floor. A rule in the Senate allows legislation to move to the floor with a two-thirds vote, but only four lawmakers voted in favor of hearing the proposal to make abortion criminal homicide and defy Roe v. Wade.

"It was almost your establishment Republican pro-life hypocrisy," Sen. Joseph Smith, R-Broken Bow, told reporters. "It was kind of their last stand, is what it was."
The Broken Heart and Mind
Jesus Christ Came to Heal the Broken Heart/Mind (Part 2) 3/19/20
Abba Father's International Fellowship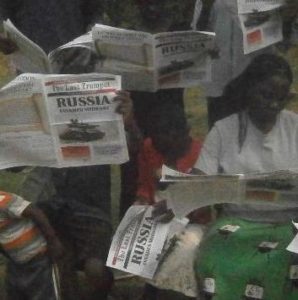 Dearest loving servant of God Dave and John,
Greetings and love to you in the honor and Awesome name of Jesus Our Lord and Savior, who is, who was and who will be king our lord and savior and for his mercies and grace that endures forever in our
life's
Am very much appreciative to the work you are doing in the kingdom of the lord, your work is Good and Promising in the kingdom of God, The lord is doing Mighty and Glorious things in our Midst, Since i started working with you, a have seen a big spiritual chance in Expanding my move as i serve the lord and my demand for speaking to the People of the God is truly, Am very much sorry for not connecting to you after some times, i have been Busy with the ministry work both in our churches and the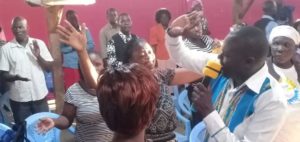 ministry outside Again for one conference and in A big Open Air meeting and overnight fellowship for the Just left on to, and that i thank the lord for the Great and wonderfully work he has done
during these sessions of Glory, The had Done a lot, and delivered his chosen one from spirit of Darkness, spirit of Oppression's, demonic attack, and opening up of their spiritual eyes to see what the lord want to Do in their life's they wait unto him patiently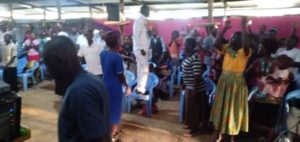 and many are very much Blessed. attached are the Picture of the work done and distributions, please sent me another Box for the Next Mission End March am leaving for uganda end month mission so please work on it to sent me material on time with Love and Blessings


Rev R ,shalom
If you like our ministry, please consider making a

donation

to keep us going. May the Holy God of Israel bless you!

Revelation 22:20 He which testifieth these things saith, Surely I come quickly. Amen. Even so, come, Lord Jesus.