Israeli questioning of US Jews at border exposes deeper rift
Verse of the Day
Obadiah 1:15 For the day of the LORD is near upon all the heathen: as thou hast done (to Israel), it shall be done unto thee: thy reward shall return upon thine own head.
Commentary
There are Jews in America who are Hard Left and hate Israel and Prime Minister Netanyahu as much as they hate America and President Trump. This mindset is not limited to any border, but it does seem concentrated in the West.
The rise of the Hard Left in America shows the great danger coming to the American Jews. In the end, the Left will turn on the Jews no matter country they live, and the existence of Israel makes it even worse. The Jews in America are helping to create the monster that not only wants to destroy America but also them!
It is ironic that we are the best friends of both the Jews and Israel, but the Hard Left Jews loathes both us and Israel!
May the Holy God of Israel bless and protect you.
Genesis 12:3 And I will bless them that bless thee, and curse him that curseth thee: and in thee shall all families of the earth be blessed.
Hard Left Jews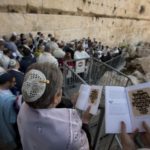 "Israeli questioning of US Jews at border exposes deeper rift"
"A series of similar incidents at Israeli border crossings has highlighted a growing gulf between the country's hard-line government and liberal Jewish Americans who say they support Israel but oppose its policies on issues including religion, President Donald Trump and especially the continued occupation of the West Bank.

This shift already appears to be having important implications for what historically has been a close relationship built on almost unquestioning bipartisan support. Some Jewish leaders have begun to criticize Israeli policies publicly, and some predict that the Democratic Party — home to an estimated 70 percent of American Jews — could soon turn away from its support for Israel.

A poll published by the American Jewish Committee in June showed deep differences between U.S. and Israeli Jews on issues like Israeli settlements, religious pluralism and Trump's policies. Only 34 percent of American Jews, for instance, supported Trump's handling of relations with Israel, compared with 77 percent of Israeli Jews."
Pagans vs Christians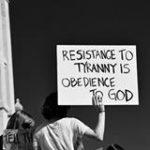 "California Christians: It's time for civil disobedience" The day of the big test for Christians, and especially California pastors, is almost here. I have warned that the reprobates would use homosexuality as the weapon in an attempt to break Christianity. They are about to do it.
What is the church going to do? The stand should have been taken years ago, but it is now or never. If the reprobates break the church on this issue, they will move to destroy the church because they HATE us!
What are these pastors going to do that have not taken a stand for the Lord? The sat and left millions of babies die. They let the homosexuals run the state and now the Muslims are gaining power. They are trying to teach Islam in the schools!
The pastors should be getting ready for jail or financial loss, if needed, but if not to step down from the pulpit. What a test this is going to be, and I hope the real church and real pastors stay true to God and honor him.
Jeremiah 10:21 For the pastors are become brutish, and have not sought the LORD: therefore they shall not prosper, and all their flocks shall be scattered.

"As California appears poised to pass a draconian bill that directly attacks your religious freedoms, it's time for you to draw a line in the sand. If the bill passes, you must choose to obey God rather than man. It's time for civil disobedience.

I'm speaking about AB 2943, which the state Senate just approved with by a vote of 25-11. Next is the Assembly, then the desk of Gov. Jerry Brown, then the length and breadth of your great state.

In an Aug. 16 email, Greg Burt, director of Capitol engagement for the California Family Council, explained the significance of AB 2943, which I previously dubbed the "Must Stay Gay" bill. He wrote, "With Thursday's [Senate] vote, elected leaders told churches and those with biblical beliefs about gender and sexual orientation that advocating for their views could get them sued."

He continued, "This bill attacks the freedom of Christians … to find the services and resources from counselors, schools, and faith-based organizations that help them live out their biblical convictions regarding sexual behavior and gender identity. Shouldn't these people have the freedom to find true joy by embracing and living out their faith without government persecution?"
Fighting the Deep State in the Swamp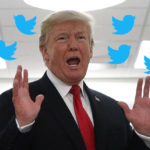 "Trump Blasts Social Media 'Censorship': 'Discriminating Against Republican/Conservative Voices'" This is wonderful news and just in time. The Deep State is in the process of completely censoring us, but the President stepped in to stop it.
The Hard Left and deep state are not hiding what they intend to do with us, but the battle still has a long way to go. We stand in the name of Jesus and will fight them to end.
Psalm 94:16 Who will rise up for me against the evildoers? or who will stand up for me against the workers of iniquity?

"President Trump on Saturday issued a tweet-storm following the removal of conspiracy theorist Alex Jones and his InfoWars shows from most major social media platforms earlier this month. "Social Media is totally discriminating against Republican/Conservative voices," the president wrote in the first of several tweets. "Speaking loudly and clearly for the Trump Administration, we won't let that happen."

The president did not indicate what steps his administration might take to prevent private companies from setting up and enforcing terms of service that have allowed them to discipline or shut down accounts for reported abuses."
Hard Left Gender Wars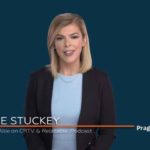 "Prager U Breaks Down Why the Left Demonizes Masculinity" This is a great article showing how the Left wants to destroy manhood, like they are doing to babies in the womb, male – female genders, and promoting homosexuality.
The worst people on earth to these people are the white males, but especially white Christian males. We are their worst nightmare.
From this article what is coming into focus is the reason why the Left want to neuter males. They want to because we are in the way of their takeover! Real men won't allow the Communist/Muslim takeover of America: we will fight!
They are taking the fight to us, but if they push too far, which is close, it is going to get very ugly for them in America.
Americans are not like the Europeans, who rolled over to these monsters. Whatever the Bible is for, they despise and promote the opposite.
Proverbs 28:1 The wicked flee when no man pursueth: but the righteous are bold as a lion.

"A new video from Prager University breaks down the term "toxic masculinity" and explains why it is perfectly fine for men to be masculine — an idea progressives reject. CRTV host Allie Stuckey argues that masculinity is not a bad thing. In fact, it is wrong to suggest that masculinity itself is inherently harmful.

Here's why: When you try to make men more like women, you don't get less "toxic masculinity," you get more. Why? Because bad men don't become good when they stop being men; they become good when they stop being bad. Aggression, violence, and unbridled ambition can't be eliminated from the male psyche; they can only be harnessed. And when they are harnessed, they are tools for good, not for harm.

The same masculine traits that bring destruction also defeat tyranny. The traits that foster greed also build economies. The traits that drive men to take foolish risks also drive men to take heroic risks."
Sexual Sin and the RCC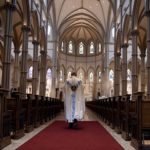 "Wisconsin Bishop Decries 'Homosexual Subculture Within the Hierarchy of the Catholic Church'" What is really strange is the depth of pedophilia in the RCC. If it was heterosexual, this would be just a scandal, but this is molesting children! This has been going on for decades, but probably back much longer.
It is like a perverted cabal reaching to the Pope has taken over. It best for people to trust in the Bible as the final authority for eternal life and not an institution riddle with pedophiles.
Romans 10:9 That if thou shalt confess with thy mouth the Lord Jesus, and shalt believe in thine heart that God hath raised him from the dead, thou shalt be saved. (10) For with the heart man believeth unto righteousness; and with the mouth confession is made unto salvation.

""It is time to admit that there is a homosexual subculture within the hierarchy of the Catholic Church that is wreaking great devastation in the vineyard of the Lord," writes Madison Bishop Robert C. Morlino on Saturday in a sharply worded letter to the faithful.

"For too long we have diminished the reality of sin — we have refused to call a sin a sin — and we have excused sin in the name of a mistaken notion of mercy," the bishop writes in the Catholic Herald. To be clear, in the specific situations at hand, "we are talking about deviant sexual — almost exclusively homosexual — acts by clerics," he states, referring to a recent report from a Pennsylvania grand jury as well as scandals involving a Honduran seminary, Chilean clergy and bishops, and a prominent U.S. cardinal."
China vs the USA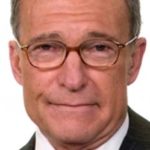 "Kudlow: China's Economy 'Collapsing' Very interesting article about how President Trumps economic policies are starting to crush the Chinese economy. Trump seems to be playing chess while the Chinese and others  checkers.
"People are selling their currency… investors are moving out of China because they don't like the economy, and they're coming to the USA because they like our economy," said Kudlow, who worked as Reagan's budget deputy between 1981 and 1985.

President Donald Trump prodded China to offer more at the bargaining table as the two countries prepared for their first major negotiation in more than two months in an effort to head off an all-out trade war. "We're talking to China, they very much want to talk," Trump said Thursday at the cabinet meeting at the White House. "They just are not able to give us an agreement that is acceptable, so we're not going to do any deal until we get one that's fair to our country."
Destroying the Deep State(video)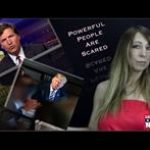 "Tucker Carlson and Trump Stun America—Powerful People Are Scared!" 
She does a great job showing how Tucker laid out the Hard Left censorship and where it is heading. The President is breaking in to stop this censorship! This is wonderful news!
Warning: Earthquakes and Volcanoes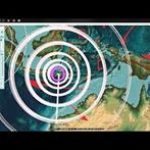 "Massive unprecedented earthquakes hitting the Pacific!"
This is a post by Dutchsinse. He was having trouble posting, but it seems things are now smooth.
This is a very important post because earthquakes just hit which he has never seen before. It appears there is a great possibility of massive earthquakes hitting all over the earth.
Revelation 22:20 He which testifieth these things saith, Surely I come quickly. Amen. Even so, come, Lord Jesus.