It's open season on people of faith in Georgia
                 Verse of the Day
Malachi 3:15 And now we call the proud happy; yea, they that work wickedness are set up; yea, they that tempt God are even delivered.
Commentary
I've posted some tremendous articles showing how sin in advancing to takeover entire nations. Homosexuality is now taking over America, as the church continues to play spiritually dead. There really is no political hope for America because the foundation is now rotten with sin. There is little of God's fire from the preachers, so the nation will continue on the destructive course of God's judgment.
May the Holy God of Israel bless and protect you.
Malachi 3:16,17 Then they that feared the LORD spake often one to another: and the LORD hearkened, and heard it, and a book of remembrance was written before him for them that feared the LORD, and that thought upon his name. And they shall be mine, saith the LORD of hosts, in that day when I make up my jewels; and I will spare them, as a man spareth his own son that serveth him.
Hard Left – Homosexuality/ LGBT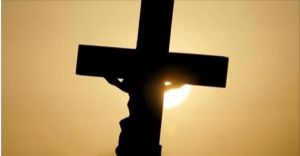 It's open season on people of faith in Georgia 03/28/16  It is so obvious that God has turned America over to a widespread reprobate mind. Sin is now ruling the nation with the political following the spiritual. Without spiritual revival, America is a like a walking dead man.
There is very little power in the nation now as the Holy Spirit has departed and turned us over to sin for judgment. The weight of sin alone will destroy the nation. God just has to sit back and let sin do its destructive work.
The one good thing about this decision is that it might force these pastors to be real, to intercede and to cry out before the Lord. A dose of persecution just might be what the doctor ordered.
See my teaching about what happens when a nation legalizes sin: Homosexuality versus God's holiness

"Georgia's Republican governor stunned the state's religious community Monday by vetoing legislation that would have protected preachers who refuse to perform LGBT marriages.
"It's open season on people of faith in our state," said State Sen. Josh McKoon, the author of the 2014 Religious Freedom Restoration Act. "It's a slap in the face to conservatives, to evangelicals and to the broader faith community," he told me.
Gov. Nathan Deal vetoed the bill under tremendous pressure from major corporations who threatened to take their business out of the state should he side with Georgia's religious community.
"Our actions on HB 757 are not just about protecting the faith-based community or providing a business-friendly climate for job growth in Georgia," he said. 'This is about the character of our state and the character of its people."
Deal took religious leaders to task for questioning his moral convictions and his personal character. Nor did he take kindly to business leaders who threatened to leave Georgia. "I do not respond well to insults or threats," he said.
Simply put – the bill would have protected pastors from having to perform same-sex marriages. Faith-based organizations, like Christian schools, would also have been extended protection from renting its facilities to any organization that was contrary to its beliefs."
American College of Pediatricians: 'Transgender' Conditioning Is 'Child Abuse' 03/28/16  I could tell by this article just how evil and perverted society has become. I was shocked to see that it was reporting truth! It is so rare now to see truth being reported. This is a very good article that I am sure the reprobates will ignore or try to demonize.
"3. A person's belief that he or she is something they are not is, at best, a sign of confused thinking.

"When an otherwise healthy biological boy believes he is a girl, or an otherwise healthy biological girl believes she is a boy, an objective psychological problem exists that lies in the mind not the body, and it should be treated as such," notes the report. "These children suffer from gender dysphoria. Gender dysphoria (GD), formerly listed as Gender Identity Disorder (GID), is a recognized mental disorder in the most recent edition of the Diagnostic and Statistical Manual of the American Psychiatric Association (DSM-V). The psychodynamic and social learning theories of GD/GID have never been disproved."

4. Puberty is not a disease, and puberty-blocking hormones can be dangerous.
"Reversible or not, puberty-blocking hormones induce a state of disease – the absence of puberty – and inhibit growth and fertility in a previously biologically healthy child," notes ACPeds.

5. According to the DSM-V, as many as 98 percent of gender confused boys and 88 percent of gender confused girls eventually accept their biological sex after naturally passing through puberty.
And so what do we call a physician or a parent who takes a gender-confused boy, with a 98 percent chance of full recovery, and severely and irrevocably harms that child with dangerous hormones or sterilization surgery?
We should be calling them what they are: criminals.

To its credit, the ACPeds report goes on to identify this so-called "gender ideology" for exactly what it is: "Child abuse."
As Sweden Has Done to Israel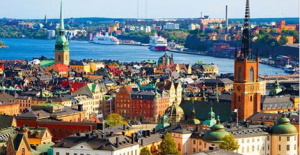 Sweden 'buckling under Muslim immigration 03/28/16  This is an update to my posting about God's judgment on Sweden for interfering with His prophetic plan for Israel. Sweden's Sins and Muslims for Judgment.

Sweden is being crushed exactly the way they were trying to crush Israel. Literally, a Muslim state is being created within Sweden.
Sometimes God's judgments are long-term and can't be seen right away. This is the case with Sweden. The Holy God of Israel has turned Sweden over to the Muslims for judgment, which is now evident to all to see.
Even with judgment overtaking Sweden, the entrenched Hard Left reprobates in control of Sweden will not pull back from loving Islam. It is "pedal to the metal" with these people right to the end. With the case of Sweden, is not too far off.
Obadiah 1:15  For the day of the LORD is near upon all the heathen: as thou hast done (to Israel), it shall be done unto thee: thy reward shall return upon thine own head.
"Mass immigration, mostly from Muslim nations, has utterly transformed many Swedish cities, leading to the development of "no-go zones" where law enforcement fears to tread. The hostility of immigrant communities toward native Europeans is so great a news crew visiting Rinkeby, Sweden, was attacked by hostile residents when they investigated the neighborhood known as "Little Mogadishu."
Pamela Geller, an internationally renowned anti-Shariah activist and WND columnist, said the Swedish government is essentially losing control of its own territory.
"The no-go zones exist, contrary to blanket mainstream media denial and demonization of anyone who dares to say that they do exist," she told WND. "These are areas where Muslims respect only the Shariah, not the law of the land. And they're growing. The attack on the camera crew shows that Muslims in these areas believe that they can act with impunity, without fear of any consequences from the government or police."
Islam – Sharia Law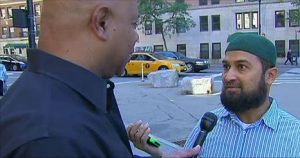 The women marked for death by Islamic fatwa face threats with fear, courage 03/28/16  It is most likely that the Hard Left will place the blame for these threats on the women who are speaking the truth about Islam, rather than on the Muslims who make them. It is "their fault" for provoking the Muslims to kill them.
"Pamela Geller, co-founder of the controversial anti-Muslim extremist American Freedom Defense Initiative, is believed to have been the target of two men who tried to storm a "Draw Muhammad" cartoon competition in Garland, Texas, last year. She had already been threatened with death from various Islamist groups, including ISIS.
Geller has defiantly lived under Islamist death threats since at least 2006, when her blog, Atlas Shrugs, reprinted cartoon images of Muhammad originally published by the Danish newspaper Jyllands-Posten.
Geller organized a "Draw the Prophet" cartoon contest held May 3, 2015, at the same site in Texas where a Muslim group had months earlier held a "Stand With the Prophet" event.
Two Muslim extremists were killed in a shootout with a Garland Independent School District police officer outside the event.
"I was their prime target," Gellar told FoxNews.com. "Muslims have called for my death and published on Twitter what they think is my home address. Shortly after the Garland event, ISIS issued a formal fatwa calling for my death."
Financial Armageddon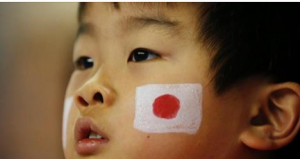 Can anything rescue Japan from the abyss? 03/28/16  Japan is dead in the water in many ways. There is no future for this nation. It has the lowest birth rate in the world and engages in the wholesale killing of its babies. The population is starting to contact because the country is dying – just as their babies are.
Japan is full of old people with few young ones! Soon, there will not be enough people to keep the country running.
The sin of Japan is loving materialism over God, and it has has destroyed the nation. How can Japan come out this this nose dive? The economy is reflecting the population! Women don't want babies, so the nation is doomed. It is doomed because it is locked into the perpetual drain of a very large, elderly population dragging down the economy.

Sin is a very destructive force. All God has to do is turn a person or nation over to it, and sin will do its work of destruction. There is no outside force destroying Japan, it is all the national mentality of not wanting marriage and children!
Psalm 127:3,4  Lo, children are an heritage of the LORD: and the fruit of the womb is his reward. As arrows are in the hand of a mighty man; so are children of the youth.
"Abenomics is now risk of becoming a "busted flush" warn Fathom, as the economy is trapped in a unique bind.
For the last two decades, Japan's ever rising national debt has helped support growth in nominal GDP, or the total cash size of the economy.
But with the pace of economic growth falling behind rising debt, and inflationary pressures failing to materialise from either higher wages or a weaker currency, Japan's policy mix seems to have hit the buffers.
In their three-pronged assault on stagnation, Japan's policymakers have only succeeded in generating "cognitive dissonance", says Duncan Wooldridge at UBS.
"It's not just about achieving a 2pc inflation target. The deeper issue has always been that government debt has been consistently growing faster than the economy for years," says Wooldridge.
With the economy having contracted sharply at the end of last year and inflation currently flat at 0pc, the Bank of Japan is widely expected to unleash another round of interest rate cuts and more QE next month.
The embattled Abe government meanwhile will be hoping the eventual outcome of this year's Shunto – unveiled in June – may still provide some light relief."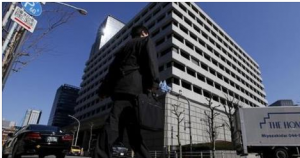 Japan's negative rates a looming headache for central bank 03/28/26  I am following Japan and the negative interest rates very closely, as this is uncharted territory that is going to lead to destruction. Right now, these rates are throwing the Japanese financial markets into chaos.
"Driving interest rates below zero, the Bank of Japan has turned a comatose government bond market into an enormous free-for-all, complicating the central bank's own efforts to kick-start growth and end deflation.
The $9 trillion market for Japanese government bonds had been all but paralyzed since the BOJ began a massive monetary easing three years ago that made the bank the dominant buyer.
But in the two months since the BOJ announced it was imposing a negative interest rate, JGBs have become a volatile commodity, with prices swinging wildly as below-zero yields confound investors' attempts to find fair market value.
"The JGB market is really in a bubble, when you think about it as an investment vehicle," said Takuji Okubo, chief economist at Japan Macro Advisors in Tokyo. "Their prices have moved away from fundamentals, and people don't have a traditional way to measure their value."
As the BOJ's dominance distorts bond market functions and dries up liquidity, the central bank could have a hard time tapering its buying binge when it eventually chooses to exit its "quantitative and qualitative easing" program."
Zechariah 14:1  Behold, the day of the Lord cometh, and thy spoil shall be divided in the midst of thee.