JAIL FAUCI: Massive International Study: Countries Early HCQ Use Had 79% Lower Mortality Rate — THIS IS HUGE! We Are Talking Over 100,000 American Lives!
Verse of the Day
1 Timothy 6:10 For the

love of money

is the root of all evil: which while some coveted after, they have erred from the faith, and pierced themselves through with many sorrows.
Commentary
I have shown over and over just how corrupt the FDA, CDC and NIH are. This coronavirus event has exposed these institutions and people as corrupt and liars.
They murdered the people for political power in an attempt to defeat Trump in the next election and to protect the massive profits which could be made over this virus. They are evil with the death of 100,000 in the USA alone!!!
Looking for the Blessed Hope, the glorious coming of Jesus Christ for his believers:
Matthew 6:20,21 But lay up for yourselves treasures in heaven, where neither moth nor rust doth corrupt, and where thieves do not break through nor steal: For where your treasure is, there will your heart be also
"The latest international testing of hydroxychloroquine treatment of coronavirus shows countries that had early use of the drug had a 79% lower mortality rate than countries that banned the use of the safe malaria drug. This means that Dr. Fauci, Dr. Birx, the CDC, the liberal fake news media and the tech giants have been pushing a lie that has had deadly consequences!
America has lost (reportedly) over 150,000 lives. And that could have been lowered by nearly 80% if HCQ use would have been promoted in the US! We are talking over 100,000 American lives could have been saved!"
ENEMIES OF THE PEOPLE
This is murder. You are getting a real good look at the corruption in the medical institutions. This is war against the American people! They are just as corrupt as Dr. Fauci! We have to stop them and bring the medical institutions are the control of the people. We can clearly see the corruption!
""Prescriptions issued for chloroquine or hydroxychloroquine for prophylactic use related to COVID-19 or for the treatment of COVID19 are strictly prohibited unless otherwise approved by the board's executive director in consultation with the board president, at which time a resolution shall issue," the statement continued. "Upon the effective date of this rule, all previous approvals for the use of chloroquine or hydroxychloroquine shall be deemed void and must be approved using the process outlined in this paragraph."
HARD LEFT IN AMERICA
"China has threatened to send children from Christian families to re-education camps, according to alarming reports from a member of a local church in the country.
A member of China's Early Rain Covenant Church has described the intensifying persecution of Christians by the Chinese Communist Party, saying that authorities had threatened members of the church that they could have their children seized and taken away to re-education camps. Others had been told that their adopted children could be forcibly removed from their Christian parents.
Liao Qiang, a member of Early Rain Covenant Church in Chengdu, has told International Christian Concern (ICC) that their church had previously been shut down by authorities, and that their pastor, Wang Yi, had been jailed in 2018. However, despite this, the government continues to harass and persecute the church's members."
HARD LEFT ATTACK ON CURE OF CORONAVIRUS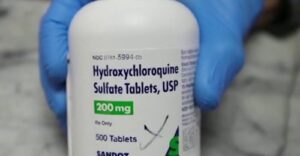 "Twitter deletes video promoted by Trump on hydroxychloroquine use for coronavirus"
This is outright war! The Hard Left reprobates are losing their minds because the truth came out in a big way about the cure! President Trump twitted the event and there were over 17 million hits! Twitter, Youtube, Facebook all took the video down! CNN, MSNBC and others all denounced the doctors and went ballistic!
This is wonderful as the truth has gotten out in a big way.
I found a video of the event. If you haven't watch it, please take the time because this can destroy the entire Hard Left agenda of who they are using the coronavirus against us, Please pass it on to many as you can!
"Twitter removed a video that was promoted on President Trump's account late Monday showing what appeared to be doctors in Washington praising the benefits of using hydroxychloroquine to treat COVID-19 patients.
The video, which was widely shared on social media, appeared to include about a dozen doctors standing in front of the Supreme Court building in Washington. It was unclear when the video was shot.

A Twitter representative told CNN that the action was taken "in line with" their coronavirus misinformation policy. One of the doctors, who was identified in reports as Dr. Stella Immanuel, claimed that she treated more than 350 coronavirus patients — some with diabetes and high blood pressure — and not a single one died after being administered hydroxychloroquine, zinc and Zithromax. She claimed that she even administers the drug in prophylactic measures."
WOW, HARD LEFT OUT IN OPEN; ALL BEING MANIFESTED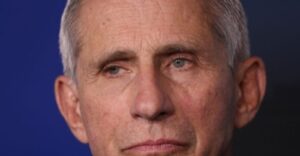 "Fauci on Censored Hydroxychloroquine Video: 'Bunch of People Spouting Something that Isn't True'"
This man has an agenda other than what is best for America. He is suppressing the drug that can cure the coronavirus. He has blood on this hands for all the people who died who could have been healed with Hydroxychloroquine! He is a bonafide criminal.
"Wednesday on MSNBC's "Andrea Mitchell Reports," National Institute of Allergy and Infectious Diseases director Dr. Anthony Fauci said the video retweeted by President Donald Trump that featured doctors at a press conference touting Hydroxychloroquine as a coronavirus treatment was "people spouting something that isn't true."
Mitchell said, "The president, again today, repeated his endorsement of Hydroxychloroquine, which the FDA said in June should not be used for COVID because it does not have known effects, known benefits, and it does have known risks for cardiac effects. So how damaging is that, that he retweeted the video and defended it again today?"
Fauci said, "The only thing that I can do, Andrea, is do what I've done all along, consistently, is that you look at the scientific data and the evidence. The scientific data, the cumulative data on trials, clinical trials that were valid, namely clinically trials that were randomized and controlled in the proper way, all of those trials showed consistently that Hydroxychloroquine is not effective in the treatment of coronavirus disease or COVID-19."
HARD LEFT MIND CONTROL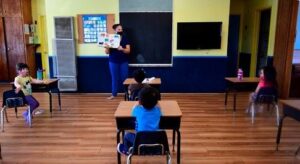 "MORE MEDIA LIES AND JUNK SCIENCE: Half of US Voters Believe COVID-19 as Deadly for Kids as the Elderly and Those with Pre-Conditions"
Americans' minds are being controlled by the media and the corrupt medical institutions. This really is mind control and a form of brain washing! It is easy to see this media control of the mind will be used to direct people to worship the antichrist and receive the Mark of the Beast! The conditioning process has already started.
"Media lies in action–The mainstream media pushes SO MANY coronavirus lies that half of American voters believe coronavirus is just as deadly for children as it is for elderly Americans and those with co-morbidities. That is a lie.Ignored by the Media and Dr. Fauci: Nearly Twice as Many Children and Young Adults Died from Flu than from China Coronavirus in Past Year. "
HARD LEFT INTERFERING WITH SEX OF CHILDREN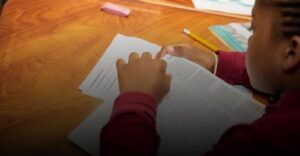 "A School District Is Evading Federal Law to Hide Information from Parents"
The Hard Left are real agents of satan as they will do anything to attack and destroy our children. If you can, please at all costs get you children out of the public school system. It is under the complete control of satan, and it will do damage to your children.
"In 2018, the Madison Metropolitan School District adopted a policy promoting transgender ideology among children as young as five years old. It defines gender as "a person's internal sense of self as male, female, both, or neither" and includes lesson plans and books that affirm transgender ideology, such as the controversial I Am Jazz.
While this alone is disturbing, we haven't even gotten to the deception yet. According to the policy, if—after all that ideology-driven transgender instruction—a child claims a different gender identity and asked to be called by a different name at school than at home, all school employees are required to go along with that. But at the same time, school employees must revert to using the child's birth name when the child's parents are around, to keep them in the dark.
Hiding important information about children from their parents is bad enough. What's worse is that the Madison school district's policy encourages teachers to evade federal laws in order do so."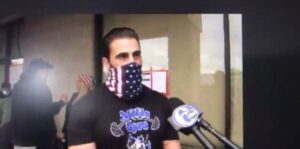 "Swarm of Police Officers with K-9 Units Burst Through New Jersey Gym Door, Arrest Owners For Violating Gov. Murphy's Shutdown Order (VIDEO)"
This is another proof that Gov Murphy is a real fascist bent on destroy the middle class and rule like a tyrant. How is going to end? It is not going to end well.
"A swarm of police officers burst through the door of Atilis Gym in Bellmawr, New Jersey Monday morning and arrested the owners for violating Governor Murphy's authoritarian shutdown order.
Recall, Atilis Gym reopened in May in defiance of Governor Phil Murphy's Coronavirus lockdown order. The gym owners have been fighting the Communist Governor and judges ever since. On Monday morning authorities moved in and arrested the owners of Atilis Gym for the crime of keeping their business open in order to feed their families."
OPEN CALL FOR CIVIL WAR
The Communist plan to destroy America is out in the open. They are trying to carry it out in Portland and many other cities. The sanctuary cities was the start of the revolution and now destroying cities and eliminating the police is the next phase. To take over, they must destroy the police and then install their terrorists in the form of martial law.
"Rioters in Portland, Oregon, have expressed their hopes of tearing down "the system" and, ultimately, building a new one based on extreme socialist ideologies.
Documentary filmmaker Ami Horowitz spoke to some of the demonstrators. Many expressed their aim to encourage a societal breakdown and a radical reformation.

Demonstrators have been violently protesting outside Portland's Mark O. Hatfield U.S. Courthouse for weeks and have vandalized and attempted to set the building on fire.As Breitbart News reported earlier this week, at least three federal officers responding to the chaos may have permanent eye damage after demonstrators directed lasers at their eyes.
As reported, the nationwide push led by Black Lives Matter to defund the police is part of a larger radical agenda spelled out in the group's own manifesto which openly seeks no less than a revolution to topple the U.S. capitalist system and its replacement with a socialist-style government replete with universal income, collective ownership, and redistribution of wealth."
If you like our ministry, please consider making adonation to keep us going. May the Holy God of Israel bless you!
Revelation 22:20 He which testifieth these things saith, Surely I come quickly. Amen. Even so, come, Lord Jesus.