John McTernan's Daily Insights Special Current Event Blog Post: March 24, 2022
Verse
Galatians 5:19-21 Now the works of the flesh are manifest, which are these; Adultery, fornication, uncleanness, lasciviousness, idolatry, witchcraft, hatred, variance, emulations, wrath, strife, seditions, heresies, Envyings, murders, drunkenness, revellings, and such like: of the which I tell you before, as I have also told you in time past, that they which do such things shall not inherit the kingdom of God. 
This blog's focus is on current events which keep you on the cutting edge of critical information.
Above all, no matter what happens keep focused on the Blessed Hope, Jesus coming for his people, and this can get you through all the coming troubles.
Hebrews 9:28 So Christ was once offered to bear the sins of many; and unto them that look for him shall he appear the second time without sin unto salvation. 
The Death Shot and Related Information (Some of these posts overlap with my other blogs) Outstanding posts are highlighted

in red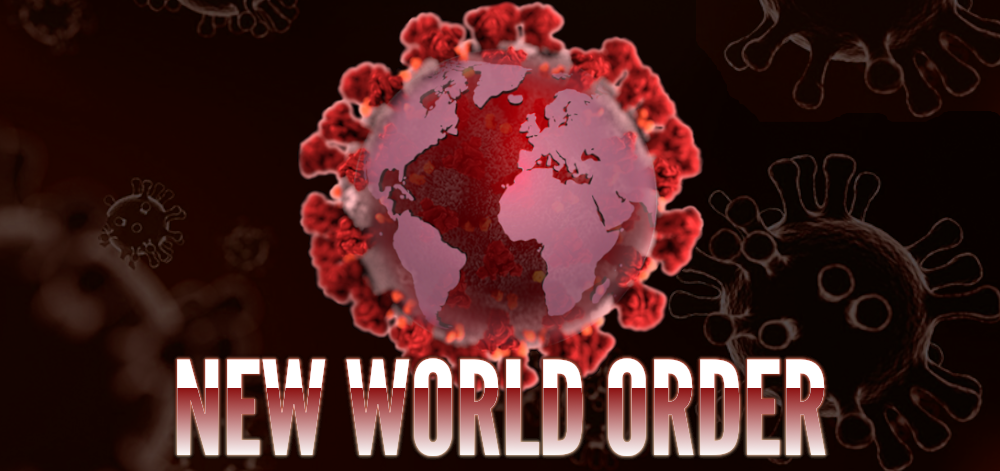 Commentary and Posts
From article:"If there is a silver lining in the COVID-19 crisis over the past two years, it's that American parents have seen firsthand, via their children's online classes, how public schools have pushed a radical agenda that includes CRT (whether it's actually called that by schools or not).
Now, a new documentary "Whose Children Are They?" reveals the issue in detail. "Whose Children Are They?: Exposing the Hidden Agenda in America's Schools," shines a light on "the need to return to the original intent of education, not indoctrination," as Fathom Events, the project's distributor, points out on its website."
From article:"The New York State Department of Education has promoted cartoonist Maia Kobabe's book, Gender Queer: a Memoir, which reportedly features explicit drawings of teens performing oral sex, among other acts. In a statement, the Department of Education claimed it "was not aware of the graphic nature of the contents of the book, which is not apparent from its title."
From article:"Disney CEO Bob Chapek caved to leftists and announced that the company is pledging $5 million toward LGBTQ groups in response to a Florida bill that would restrict the teaching of sexuality and transgenderism to kids in kindergarten through third grade.

Chapek said that The Walt Disney Company is pledging $5 million to the Human Rights Campaign and other organizations advocating for LGBTQ causes, reports Variety."
From article:"Leftist organization Together Rising is investing money and raising funds to help transgender youth advocacy organizations in Florida after the Sunshine State passed a bill prohibiting gender theory from being taught from kindergarten to third grade.
"There's no such thing as other people's children," the group claims, following a longstanding narrative from leftists that children do not belong to their parents, but rather to the community as a whole and are effectively wards of the state."
Romans 1:22 Professing themselves to be wise, they became fools,
From article:"The Christian Institute has confirmed that two Labour Party members in the United Kingdom say they are unable to define what is a woman. The Institute reported, "As the country marked International Women's Day earlier this week, the Shadow Minister for Women and Equalities, Anneliese Dodds, and Shadow Home Secretary, Yvette Cooper, dodged multiple attempts to answer the query in radio interviews."
From article:"Adidas' ad claims, "Not only is she an unstoppable athlete, but she also uses her voice to encourage others to embrace their own identities." But Abreu competed as a man for Brazil, and in other championships in the leagues of Indonesia, Portugal, Spain, France, the Netherlands, and Belgium. But he now explained, in Portuguese in the ad, "I play for Brazil and for all trans women. So when you cheer my name, we all win — on and off the court."
WaPo Columnist Defends Lia Thomas: Sports Aren't About Fair Competition but 'Exploring Who You Are' "There is no normal" that's because this reprobate minded person denies God and his structure of order. This person is a social anarchist who denies truth and then tries to promote total confusion as reality. This is a full blown reprobate mind made manifest for all to see.  This is the coming world thinking during the tribulation period and rule of the antichrist!
Families of Parkland Victims Awarded $127.5 Million for School Massacre Due to FBI Dishonesty and Negligence There is nothing good about the FBI. It is either incompetent or corrupt. Why wasn't everyone involved in the dishonesty and negligence fired? All those youngsters died and no one is fired? I wonder if the FBI purposely allowed this so it could be used as an issue for gun control.
In New York, 26.9% of Medicare-Aged Patients Who Received Fauci's 5-Day Remdesivir Protocol Died [VIDEO]
9 in 10 COVID Deaths Are in Vaccinated People
Former Pfizer VP Says The COVID-19 Vaxx Program Is Part Of A Worldwide Conspiracy And A "Criminal Manufacture"
Fear is contagious — and people actually feel it more in a crowdFear is what the NWO used to promote the death shot and control masses of people. If nuclear weapons are used in the Ukrainian fear will be used to propel the antichrist into power.
The CDC knew in January 2021 that the vaccines were unsafe, but they said NOTHING
COUNTDOWN to collapse of the petrodollar… America's dollar dominance is coming to a sudden, catastrophic end… total CHAOS will follow
***What You Need to Know About the Transhumanist Agenda*** This article is long, but loaded with tremendous information and videos. By far, this is best information in one article I've seen about Schwab and the NWO along with their plans for mankind. Their plans are literally from hell. Apparently, the NWO now has the ability to pull off their diabolic plan the destroy and enslave mankind!
Please pass this on to everyone you can because all need this information. In the end, I believe they are going to briefly succeed only to be destroyed at the Second Coming of Jesus Christ. If this is true, then his coming for us can't be far off.
From article:"
According to Klaus Schwab, founder and executive chairman of the World Economic Forum (WEF), the goal of The Fourth Industrial Revolution is to change what it means to be human by merging man and machine

Humans are now "hackable," in that technology now exists by which a company or government can know you better than you know yourself, and that can be very dangerous if misused

Professor Yuval Noah Harari predicts that algorithms will increasingly be used to make decisions that have historically been made by humans, either yourself or someone else, including whether or not you'll be hired for a particular job, whether you'll be granted a loan, what scholastic curriculum you will follow and even who you will marry

Harari warns that if we allow the establishment of a digital dictatorship, where the system, be it a corporation or a government, knows the most intimate details about each and every person, it will be impossible to dismantle it. Its control will be total and irreversible

If you believe that your thoughts and behavior are and always will remain under your own control, think again. We already have the technology to directly alter thoughts, emotions and behavior
Yuval Noah Harari | Klaus Schwab Advisor, "Humanity Will Be Split Into Two Species" (Video) This provides great information where the NWO is heading to control the future, which is not good. The NWO is bent on destroying mankind as we know it. They want to become gods over the earth.
Biological Weapons Expert Exposes Labs In Ukraine And China Run By U.S. Government (Video)
Top Klaus Schwab Advisor Explains "The Dangers of Free-Will" (Video) This man is from the very heart of the NWO. Listen carefully to what he is saying because the NWO plans to hack into your DNA and brain, and then takeover your thoughts and will!!! Under the NWO, you will have NO free will because they know what is best and will takeover your life. This plan of the NWO is now in motion. They are so cocky and bold, what their plans are for humanity is out in open!
"Biden Is as Good a Man as God ever Created" and "He Needs to Go After Anybody and Everybody Who Tries to Prop Up [Putin]" – Lindsey Graham The deep state is fully manifesting! It appears that Graham is a full blown agent of the NWO. He is a war monger who wants to draw America into WW3 with nuclear armed Russia! He is manifesting a real form of insanity.
Sign at Virginia Pediatrics Office to Student Athletes: "COVID Vaccination Affects Your Heart – If You Received Doses of Any COVID Shot" We Will Not Clear You "Without Lab Work" Notice, there is no mention of the death shot.
USA Today Names Rachel Levine One of their "Women of the Year" No comment needed on this one.
Thailand Pays Out $45 Million as Compensation to 15,933 People Following Covid-19 Vaccine Adverse Reactions The truth is continually coming out about the death shot and the damage it did to so many people.
Revelation 22:20 He which testifieth these things saith, Surely I come quickly. Amen. Even so, come, Lord Jesus.