Justice Department resumes capital punishment, orders executions of five inmates
Verse of the Day
1 Timothy 1:9 Knowing this, that the law is not made for a righteous man, but for the lawless and disobedient, for the ungodly and for sinners, for unholy and profane, for murderers of fathers and murderers of mothers, for manslayers, (10) For whoremongers, for them that defilethemselves with mankind, for menstealers, for liars, for perjured persons, and if there be any other thing that is contrary to sound doctrine;
Commentary
When the media reported this, I thought it was very odd how without any notice, federal death penalty was reinstated. Then, I realized that Epstein has just be arrested, and he is the pedophile pimp for the deep state. I looked up the offenses for federal capital punishment and one is: "Sexual exploitation of children resulting in death"!
The timing is perfect for AG Barr to arrest and try all the pedophiles involved in child trafficking and murdering them, and charge them with the death penalty! I'm convinced that because Hillary and others in the DC deep state are disciples of Aliester Crowley, they sacrificed children. I just can't get over the timing.
Luke 17:2 It were better for him that a millstone were hanged about his neck, and he cast into the sea, than that he should offend one of these little ones.
The Timing of Capital Punishment!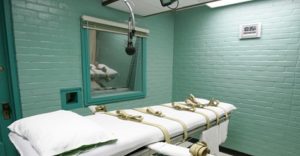 "Justice Department resumes capital punishment after nearly two decades, orders executions of five inmates"
"The federal government will start carrying out death sentences for the first time in nearly two decades, Attorney General William Barr said Thursday, ordering officials to schedule executions for five inmates.

The U.S. Bureau of Prisons has not executed anyone since 2003, and it faced legal challenges to how it planned to carry out capital punishment. In reversing the informal moratorium, Barr ordered the government to adopt a new method for executing prisoners, replacing its lethal cocktail with injections of a single drug, pentobarbital."
Saving Babies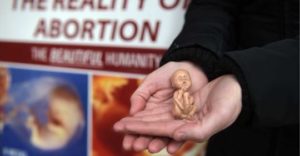 "Anti-Abortion Group To Broadcast Live Abortion Footage On Massive Screen Outside Democratic Debates In Detroit" This is wonderful and may the Lord bless their efforts. We need to stand against evil every time and way we can.
Psalm 94:16 Who will rise up for me against the evildoers? or who will stand up for me against the workers of iniquity?

"On Tuesday and Wednesday, anti-abortion organization Created Equal will park their 12×17 foot JumboTron outside the Democratic debates in Detroit, Michigan.

Rather than use still imagery, Created Equal has decided to feature live abortion footage in order to show attendees the reality of the horrific procedures supported by the candidates."
Destroying Hard Left Corruption
"President Trump DESTROYS Corrupt Democrat Elijah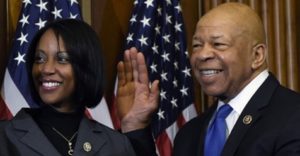 Cummings — Calls for Investigation into His "Rat and Rodent Infested" District" I think that President Trump is the only politician in America who would say this which is 100 percent truth. This is amazing. What defense does the demon-dems have other than the President is a racist!
This puts the spot light on what Cummings is saying and doing in Congress compared to what is happening in his district! This is brilliant on the part of the President! Cummings attacks the border patrol about the conditions along the border, but look at the conditions in his own district! The President drawing attention to this comparison is again brilliant!
Proverbs 20:28 Mercy and truth preserve the king: and his throne is upholden by mercy.

"On Saturday President Trump took to twitter to demand an investigation of Rep. Elijah Cummings and his corrupt Maryland district.

"President Trump: Rep, Elijah Cummings has been a brutal bully, shouting and screaming at the great men & women of Border Patrol about conditions at the Southern Border, when actually his Baltimore district is FAR WORSE and more dangerous. His district is considered the Worst in the USA. As proven last week during a Congressional tour, the Border is clean, efficient & well run, just very crowded. Cumming District is a disgusting, rat and rodent infested mess. If he spent more time in Baltimore, maybe he could help clean up this very dangerous & filthy place. Why is so much money sent to the Elijah Cummings district when it is considered the worst run and most dangerous anywhere in the United States. No human being would want to live there. Where is all this money going? How much is stolen? Investigate this corrupt mess immediately!"
President Trump Destroying the Hard Left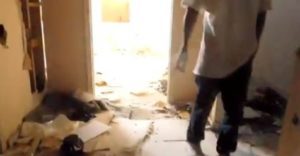 "Trump Was Right: Orkin Lists Baltimore as One of Most Rat-Infested US Cities" It is obvious that President Trump owns the dems. He is systematically destroying and making fools of them. He is playing chess while they are checkers! His is fearless and breaking through their defense of "racism"! He is showing all of us how to defeat their "racism" defense by overwhelming them with truth. He used pictures of the city to overwhelm them.
I have to say, I'm enjoying watching him destroy the Hard Left and defeating their racism defense!
"According to the pest control company Baltimore, Maryland is one of the "rattiest cities" in the United States. Patch.com reported: Charm City is once again among America's "Rattiest Cities," according to a new report from pest control company Orkin, although it has shown progress in each of the past two years. Baltimore comes in at No. 9 on the company's 2018 rankings released Monday.

This is the fourth year that Orkin has compiled the rankings, which are based on the number of rodent treatments the company performed from Sept. 15, 2017 to Sept. 15, 2018. It includes both residential and commercial treatments.

Baltimore dropped one slot from last year, when it was ranked eighth; two years ago it was No. 6 on the Orkin list. The city has undertaken several rat control measures, including the issuance of municipal garbage cans to contain waste.

Congratulations Democrats! You just defended the putrid and insanitary conditions in Baltimore."
God's Zionists Putting in Place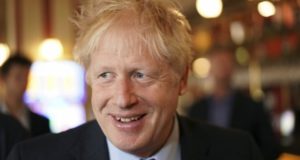 "'Passionate Zionist' Boris Johnson says 'wild horses' won't keep him from Israel" Wow! I had no idea that Johnson was a Zionist! God is doing something really big. Both the UK and USA have Zionists are leaders while Iran is right at the point of war! God is playing chess and moving his pieces in place to protect Israel and checkmate Iran.
"British MP Boris Johnson, considered a frontrunner to replace resigning Prime Minister Theresa May at the helm of the Conservative Party, says that he is a "passionate Zionist" and that "wild horses wouldn't keep me away" from visiting the Jewish State as British premier.

Johnson was quoted in "the only Jewish media interview of his campaign to become prime minister," which appeared in the British Jewish News."
USA and Israel Defense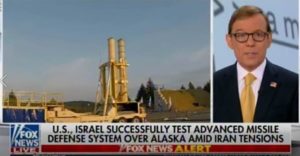 "Breaking: Israel and US Successfully Carry Out Long Range Missile Interceptor Tests Above the Atmosphere (VIDEO)" Israel might need this system to stop missiles coming from Iran.
USA also could us it to defend against missiles from Russia, China and North Korea.
"The US and Israel successfully carried out a long range missile interceptor tests above the atmosphere in Alaska.

This was the first time the weapons system intercepted a missile simulating a ballistic one. The Israeli Defense Ministry said the weapons system successfully demonstrated hit-to-kill interception. Israeli Prime Minister Benjamin Netanyahu tweeted about the successful tests on Sunday.

During three recent tests in Alaska, the Arrow 3 intercepted ballistic missiles beyond the atmosphere at unprecedented altitudes and speeds. Perfect execution! I would like to express my deep and strong appreciation to the United States for advancing our joint security."
World War 3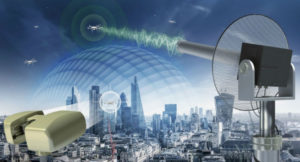 "U.S. Navy and Lockheed Martin Officially Introduce Directed Energy Weapons Into Warfare" Just an update about new weapons coming on line and getting ready for WW3.
"Now, attacks such as these will also be countered with laser weapons being added to the equation, bringing new dimensions to maritime warfare on the open sea.

By 2021, U.S. Navy destroyers will be armed with new ship-fired lasers able to sense and incinerate enemy drones, low-flying aircraft and small boat attacks — all while firing at the speed of light.

The system is called HELIOS (High-Energy Laser and Integrated Optical-Dazzler with Surveillance,) which appears to be a similar system to that of another one that I covered in that previous article from German company, Rheinmetall Defense Electronics, simply called HEL (High-Energy Laser), which they referred to as "HEL on wheels.""
Abba Father's International Fellowship
Dearest in the Lord, brothers john &Dave:
Shalom. I am greatly happy to write to you and testify of what the Lord he is doing through ministry of the last trumpet. We have seen the hand of God through your teachings and our congregation is getting closer to God. I just downloaded some materials from your website and I discovered that its expensive to me. But the material that I was able to download has brought a big impact in our society. For this reasons, I was requesting you men of God to send us more materials to share with the brethren here in Africa.
God bless you and be with you as we anticipate to hear from you.
Pastor S. A.
Blessings
If you like our ministry, please consider making a donation to keep us going. May the Holy God of Israel bless you!
Revelation 22:20 He which testifieth these things saith, Surely I come quickly. Amen. Even so, come, Lord Jesus.