Kansas City demands churches turn over names, addresses, phone numbers of members
Verse of the Day
Ephesians 6:12 For we wrestle not against flesh and blood, but against principalities, against powers, against the rulers of the darkness of this world, against spiritual wickedness in high places.
Commentary
Look how bold the state is to control the church. This is a huge test of the churches' mettle. Will the pastors roll over and play dead or will they stand? This is exactly what the church faces in CHINA, and now it is HERE in America! Look at how quickly these tiny tyrants jumped at the opportunity to go after the church. They hate us and this is a great excuse to exercise the power of the state to threaten the church.
I don't think America is ever going to be the same after this. How can we ever trust these tiny tyrants after their display of raw power. They displayed their true colors, and what they have planned for us.
May the Holy God of Israel bless and protect you.
Psalm 91:1 He that dwelleth in the secret place of the most High shall abide under the shadow of the Almighty. (2) I will say of the LORD, He is my refuge and my fortress: my God; in him will I trust. (3) Surely he shall deliver thee from the snare of the fowler, and from the noisome pestilence. (4)  He shall cover thee with his feathers, and under his wings shalt thou trust: his truth shall be thy shield and buckler. (5) Thou shalt not be afraid for the terror by night; nor for the arrow that flieth by day;
HARD LEFT TOTALITARIANISM ON DISPLAY AGAINST THE CHURCH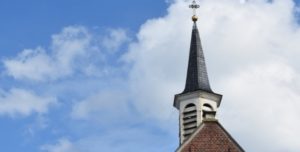 "City demands churches turn over names, addresses, phone numbers!"
"Governors and mayors across the nation have claimed that their emergency powers allow them to ban large groups during the coronavirus pandemic. They don't want groups gathering in malls, movie theaters or even churches, despite the constitutional protection of religious rights.

Now one official is moving into extreme territory, demanding churches provide him with the names, addresses and telephone numbers of anyone who shows up to worship.

The move by Quinton Lucas, the mayor of Kansas City, Missouri, already is attracting the attention of Liberty Counsel, which has been defending churches amid the coronavirus lockdowns.

Liberty Counsel founder Mat Staver noted Kansas City is requiring that churches "submit list of members and attendees along with their names, addresses and telephone numbers to city officials for tracking and surveillance purposes."
HARD LEFT IN MEDICAL INSTITUTIONS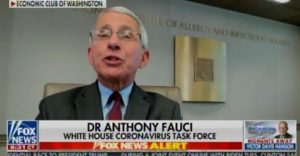 "Crazed Dr. Fauci Says Sports Will Not Happen This Year – Wants to Isolate Players – Maniac will Bankrupt America If He's Not Stopped" I think sports has become a huge idol in America. It needs to be deflated and brought down to earth, but it hate to see it done with all lies by Dr Fauci. The Hard Left loves Dr. Fauci, so President Trump has to be very careful how he handles with Fauci.
Time after time, Dr Fauci has been proved wrong, plus he is against Hydroxychloroquine as a cure for Coronavirus. This only is enough to fire him!
"Dr. Anthony Fauci has already destroyed over 30 million US jobs in six weeks! And he managed to do this with the help of the liberal media by pushing flawed model after flawed model. Now Fauci is targeting the sports world and the billions of dollars generated by sporting events.

Fauci says letting a sports leagues reopen will probably mean isolating the players in their off time. Fauci added, "I know it's going to be difficult for them not to be out in society, but that may be the price you pay if you want to play ball."
HARD LEFT MARTIAL LAW!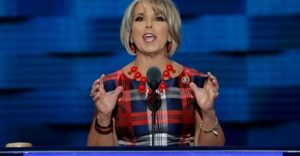 "New Mexico governor orders roads closed to city of Gallup in effort to stop coronavirus spread" There is no riot taking place! There is a cure for the Coronavirus, but it is not being used: Why? The death rate for is virus 0.5 or less! The older people and sick needed to be quarantined not the healthy people.
"New Mexico Gov. Lujan Grisham invoked the state's Riot Control Act to slow the spread of coronavirus and sealed off the roads into and out of the hard-hit city of Gallup, she announced Friday.

To help control a surging outbreak in the city, the Democratic governor locked down the city at the request of Gallup's mayor, Grisham said in a news release.

The Riot Control Act allows the state's governor to enact temporary restrictions under a state of emergency, including prohibiting residents from being on public streets and the use of certain streets and highways. Beginning noon Friday, all roads into the city were shut down and businesses were required to close from 5 p.m. until 8 a.m. in the city of 70,000. Additionally, only two people are allowed in a vehicle at the same time."
CORONAVIRUS CURE: MEDICAL PROFESSION SILENT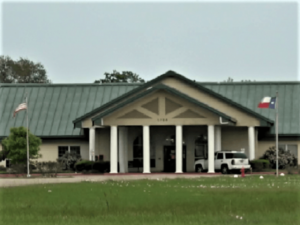 "80 Patients and Staff Members Come Down with Coronavirus at Texas Nursing Home – Hydroxychloroquine Treatment Saves All But 1 Patient" There is overwhelming evidence for the cure of Coronavirus, but the medical establishment, MSM, and dems refuse to acknowledge this! I believe this is criminal and thousands of people died because of this. It appears the real reason for this outrage is the cure is VERY inexpensive while the vaccine is very expensive and thus huge profits for this corrupt medical establishment and drug companies!
Does anyone have a better idea for this corruption which is killing the elderly and the younger with underlining issues!
"Never forget that Dr. Fauci and the liberal media continues to cast doubt on this widely successful treatment for coronavirus.

A nursing home in Texas has a hopeful story for those suffering with coronavirus. The Resort at Texas nursing home had an outbreak of coronavirus that infected 56 residents and 33 staff members. Dr. Robin Armstrong immediately administered hydroxychloroquine to the residents and staff members along with Zpac and Zinc. Only one nursing home patient died since the doctor prescribed the hydroxychloroquine. 55 made it."
ALL ROADS LEAD TO OBAMA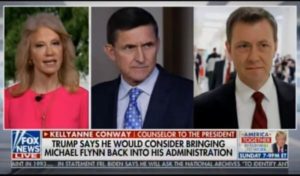 "Kellyanne Conway Drops a BOMB — Implicates Obama in Oval Office Scheme to Destroy Trump (VIDEO)" Imagine if B. Hussein was indicted for ALL the crimes he committed while President! I'll take just one if it has jail time!
"Former Trump campaign manager and current Consultant to President Trump, Kellyanne Conway, joined America's Newsroom on Friday morning to discuss the recent allegations against the Obama administration and their active spying on the Trump Campaign and Transition Team for political reasons.

It is now clear that the Obama administration went after General Michael Flynn for over a year before the 2016 election and was spying on the Trump campaign for months to gain a political advantage. The mainstream media to this day continues to ignore or downplay this biggest political scandal in US history. Kellyanne implicated the entire Obama administration and the former president in these illegal activities."
AS THE DAYS OF NOAH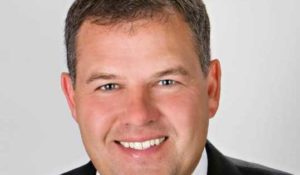 "Texas Judge Files Suit to Prevent Discipline of Judges Who Decline to Officiate Same-Sex Ceremonies" What a time we live in when marriage between a man and woman is under attack. Vast sections of America are under the control of a corporate reprobate mind. This is a direct attack on God's institution of marriage. It is not good to be on the wrong side of God.
"A county judge in Texas has filed suit in seeking protection for judges like himself who decline to officiate same-sex ceremonies and who believe that God created marriage to be between a man and a woman.

"Judge Umphress is suffering injury in fact because he must risk disciplinary action if he persists in his refusal to officiate at same-sex marriage ceremonies," the legal challenge, filed on behalf of Jack County Judge Brian Keith Umphress, reads.

"Judge Umphress is also risking disciplinary action by joining and supporting a church that opposes same-sex marriage and homosexual conduct," it contends, "and he will risk disciplinary action if he announces his opposition to Obergefell and same-sex marriage when he seeks reelection in 2022."
HARD LEFT VS RELIGION FREEDOM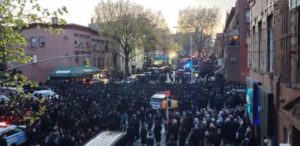 "De Blasio Threatens "Jewish Community" With Arrests After Funeral Gathering" I am 100 percent certain that Mayor "Big Red" (for Communist) de Blasio would not even think doing this to Muslims at a mosque. The Hard Left really do hate real Christians and Jews.
"New York City Mayor Bill de Blasio (Democrat) issued a warning to the "Jewish community" that he would arrest them for gathering in public as they did for a rabbi's funeral in the Williamsburg neighborhood Tuesday night. De Blasio personally intervened in the funeral gathering as a violation of social distancing rules for the COVID-19 Chinese coronavirus pandemic.

"Something absolutely unacceptable happened in Williamsburg tonite: a large funeral gathering in the middle of this pandemic. When I heard, I went there myself to ensure the crowd was dispersed. And what I saw WILL NOT be tolerated so long as we are fighting the Coronavirus"

"My message to the Jewish community, and all communities, is this simple: the time for warnings has passed. I have instructed the NYPD to proceed immediately to summons or even arrest those who gather in large groups. This is about stopping this disease and saving lives. Period."
Abba Father's International Fellowship
Preaching in Kenya prior to the Covid-19 lock down. Please pray for our pastors.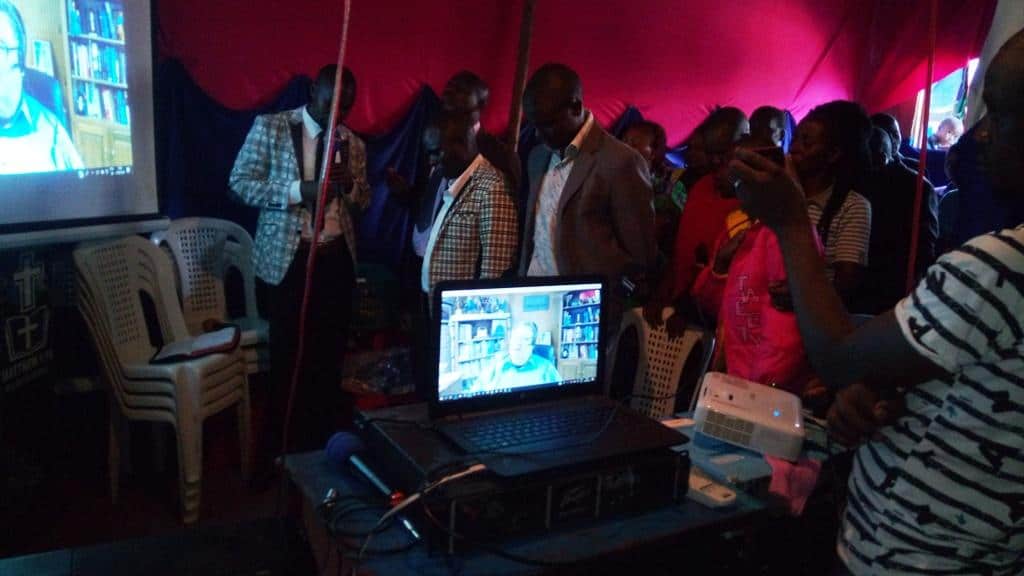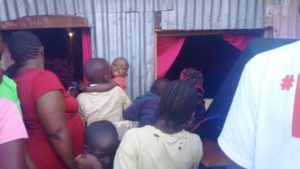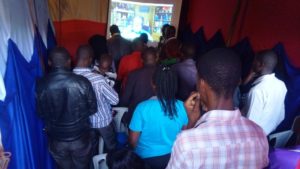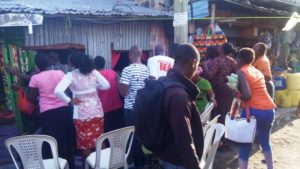 If you like our ministry, please consider making a
donation
keep us going. May the Holy God of Israel bless you!
Revelation 22:20 He which testifieth these things saith, Surely I come quickly. Amen. Even so, come, Lord Jesus.