"Leaked Document: Leftists Fear Trump May Win Minnesota, Plot Post-Election 'Mass Mobilization
Verse of the Day
Proverbs 8:15,16 By me kings reign, and princes decree justice. By me princes rule, and nobles, even all the judges of the earth.
Commentary
This document is like a manifesto to take down the State of Minnesota after Trump wins. This is most serious and is pure insurrection and will trigger a civil war. The Minnesota government is so weak and Communist will side with the rioters and anarchists.
The federal government will have to intercede to defend the people from the Communists.
I believe every state has this plan. This is a national plan to take down America. If this happens then "We The People" will have to make a stand to defend America against these Communism. This election has the potential for civil war if Trump wins. Please be prepared spiritually and emotionally for what might happen.
May the Holy God of Israel bless and protect you.
Psalm 144:15 Happy is that people, that is in such a case: yea, happy is that people, whose God is the LORD. 
HARD LEFT PLANS
"A leaked confidential document obtained by Breitbart News reveals that a coalition of left-wing groups in Minnesota, fearing a possible Trump win, is preparing for post-election mass unrest while planning to execute wide scale "strategic disruption."
Led by TakeAction Minnesota, described as a "hub for Minnesota's progressive movement," the groups warn of a need for mass mobilization in a recently leaked highly confidential document circulating among the group's leadership and intended as a prep guide for the coming weeks."
ELECTION 2020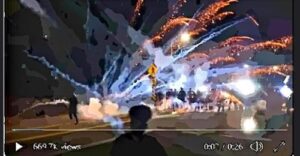 "Post-election 2020: Two studies say all hell to break loose"
If the riots breakout, this will be a big test for President Trump. He didn't use much force before the election, but now is his chance to move a crush the modern KKK of the Dem Party. He can't this continue much longer.
"The report calls for "large-scale protests," if the Trump administration and its allies prevent all votes from being counted, allows ballots to be tossed out, or fails to "remedy irregularities" in the voting.
The significance of the report lies in the level of preplanning and pre-targeting. In 2016, most on the left believed that Hillary Clinton would be victorious and were caught off guard when Donald Trump won instead. Yet within hours, activists were able to organize protests in city centers, brandishing signs declaring Trump "Not My President."
FACE OF AMERICAN POLITICS RAPIDLY CHANGING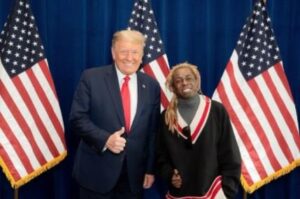 "HUGE! DEMOCRAT PANIC! Rapper Lil Wayne Meets with and Endorses Trump — HUGE PRESENCE IN BLACK CULTURE — 34 MILLION FOLLOWERS!"
This is huge and many very influential blacks have endorsed President Trump. I think we are seeing a major shift in the black people away from the dems. They are starting to see how the Hard Left played them and used them. Only President Trump could do this as the establishment Republicans are dead and useless! This is great news.
"Rapper Lil' Wayne met with President Trump on Thursday. Lil' Wayne endorsed President Trump for President! THIS IS HISTORIC! Lil' Wayne has a HUGE PRESENCE in Black Culture today with over 34 Million Twitter followers! Lil Wayne is regarded by many contemporaries as one of the most influential hip hop artists of his generation"
JUSTICE IN AMERICA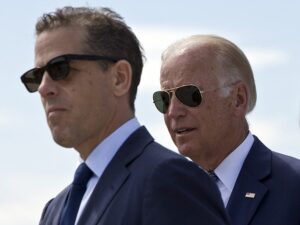 "DOJ Official Confirms FBI Investigating Hunter Biden for Money Laundering"
I hope this is legitimate, but with the history of the FBI the chances of this resulting in an arrest and trial are very slim. The federal justice system is now a sad joke. It is pitiful and the American people have lost confidence.
"A Department of Justice (DOJ) official confirmed Thursday that the Federal Bureau of Investigation (FBI) opened a criminal investigation into Hunter Biden and his associates in 2019, focused on allegations of money-laundering, and that it remains "open and active," according to Sinclair investigative reporter James Rosen."
BIDEN CRIME CARTEL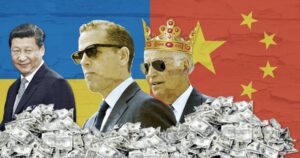 Hunter Biden Audio Confesses Partnership With China 'Spy Chief
This is an excellent article.

Please go to a search engine to read it.



"Hunter Biden – in an audio file labelled "Most Genius Shit Ever" – appears to be referencing Patrick Ho, who was a former Secretary for Home Affairs in Hong Kong, as a "spy chief of China" while lamenting how his business partner Ye Jianming of CEFC China Energy had disappeared.
He was also involved in the CEFC venture, as originally reported by the New York Post and suppressed by the media and Big Tech firms."
ISLAM AND FRANCE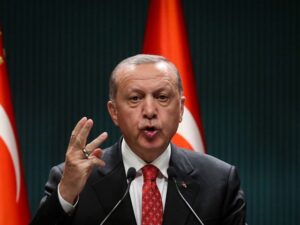 "Erdogan on Eve of Jihad Wave in France: 'No Muslim Can Be a Terrorist'"
Erdogan is justifying Jihad against France and any Muslim who riots or murders is not a terrorist. He wants to lead the Muslims in an attempt to restore the Ottoman Empire. He will fail and according to the Bible, Turkey will be totally destroyed in war against Israel.
"Turkish Islamist President Recep Tayyip Erdogan declared in an aggressive speech against Western values of free expression Wednesday that "no Muslim can be a terrorist" because only "black-hearted" people can commit that crime.
The next day, suspected jihadists launched a wave of at least five attacks and attempted attacks against French civilians and targets. Muslim leaders around the world have condemned France for weeks after President Emmanuel Macron honored Samuel Paty, a French schoolteacher beheaded by a jihadist after showing students cartoons of Muhammad."
USA vs IRAN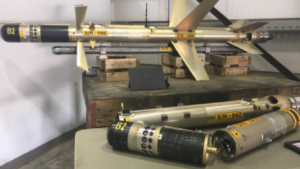 "US Seizes "Largest Ever" Haul Of Iranian Missiles & Oil: 'Enough For A Large Military Force'"
Wow, this is huge and happened under the radar. This is like a silent war taking place with Iran.
"On Thursday the United States revealed it had previously seized a major shipment of Iranian missiles bound for Yemen, and separately that it seized and later sold 1.1 million barrels of Iranian fuel bound for Venezuela.
Reports describe the seizer was accomplished by two US warships in regional waters that apprehended a total of 171 guided anti-tank missiles, eight surface-to-air missiles, and associated equipment, according to a statement by Assistant Attorney General for National Security John Demers.
"These actions represent the government's largest-ever forfeitures actions for fuel and weapons shipments from Iran," the Justice Department said."
PATRIOTISM IN THE AMERICAN CHURCH
"This is a Patriot Church, part of an evolving network of nondenominational start-up congregations that say they want to take the country back for God. While most White conservative Christian churches might only touch on politics around election time and otherwise choose to keep the focus during worship on God, politics and religion are inseparable here.
The Tennessee congregation is one of three Patriot Churches that formed in September. The other two are near Liberty University in Lynchburg, Va., and in Spokane, Wash., and Peters says he is talking with several more pastors of existing churches who want to join them."
COVID 19 AND NURSING HOMES IN NEW YORK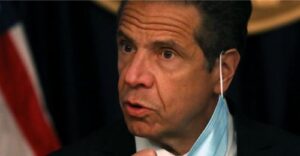 "Gov. Cuomo: Criticism of New York Nursing Home Deaths a 'Conspiracy'"
He gave the order and the people died of Covid-19. Now Cuomo is trying to blame President Trump for what was solely done by HIM! This was murder because no one can be that stupid to do what this governor did to the elderly.
"Co-host Sunny Hostin asked, "There has been a lot of confusion about an alleged March 25th order that directed nursing homes to accept in New York, infected COVID patients, possibly leading to the death of more than 6,000 seniors. Now you say in your book that that was a lie, that New York state never demanded or directed that any nursing home accept a COVID positive patient. The Department of Justice however is now supposedly looking into this issue. Can you explain what really happened?"
TRUMP 2020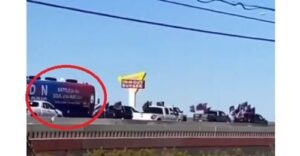 "AMAZING VIDEO! Trump Supporters with Vehicles Filled with MAGA TRUMP Flags Surround and Escort Kamala Harris Out of Texas City"
I so enjoyed watching this short video. I must have watched it 10 times. What happened was when Harris's bus was leaving Texas a swarm of Texas Trump supports escorted the bus out of the state!
The song's lyrics is "Welcome to the Red Kingdom"
It seems that an army of American Patriots is rising against the Communists. This is all happening because a core of American believers cried out to the Lord in repentance and for an outpouring of the Holy Spirit. He had mercy on us. Give the Lord the glory.
JERUSALEM JERUSALEM JERUSALEM
The State Department blocked this until now. They refused to allow the name Jerusalem to be used! This was to placate the Muslims.
"US Secretary of State Mike Pompeo announced a reversal of a long-standing US policy that passports of citizens born in Jerusalem may not say they were born in Israel.

"Consistent with President [Donald Trump]'s policy, I am happy to announce US citizens born in Jerusalem can now elect to list their place of birth as either 'Jerusalem' or 'Israel' on their passports," Pompeo said in a statement on Thursday."
JERUSALEM JERUSALEM JERUSALEM
I so enjoyed watching this video. It was a real blessing.
If you like our ministry, please consider making a

donation

to keep us going. May the Holy God of Israel bless you!
Revelation 22:20 He which testifieth these things saith, Surely I come quickly. Amen. Even so, come, Lord Jesus.