Leaked Memo Reveals Soros Plan for Federally Controlled Police
Verse of the Day

2 Timothy 3:13  But evil men and seducers shall wax worse and worse, deceiving, and being deceived.
Commentary
I have said many times that George Soros is the most evil man in the world. The revelation of the recent emails from Wikileaks once again have proved that he is. As America rebels against the Lord, he allows people like Soros to rise in power. Soros wants to destroy America because it is in the way of a one-world government. He hates the US middle class and wants to destroy it.
The problem is that Soros is a billionaire and has people like Obama and Clinton listen to him because they are one-worlders just like him.
May the Holy God of Israel bless and protect you.
Revelation 18:4 And I heard another voice from heaven, saying, Come out of her, my people, that ye be not partakers of her sins, and that ye receive not of her plagues.
Hard Left – American Politics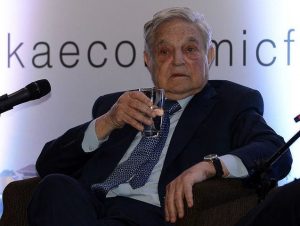 Leaked Memo Reveals Soros Plan for Federally Controlled Police 08/30/16  
"A leaked document from George Soros's Open Society Foundations exposes the billionaire's level of involvement in attempting to build what his organization describes as a "national movement" to reform local police forces across the U.S. The reform largely consists of federal guidelines for local police forces.
The document identifies an opportunity in the police killings of African-American men in Ferguson, Staten Island, North Charleston, and Baltimore. It relates that the U.S. contingent of Open Society held a planning meeting titled, "Police Reform: How to Take Advantage of the Crisis of the Moment and Drive Long-Term Institutional Change in Police-Community Practice."
The extensive memo further documents that Soros-financed groups and personalities influenced President Obama's Task Force on 21st Century Policing, which last May released a final report consisting of 60 recommendations providing guidance to localities on how to modify policing practices."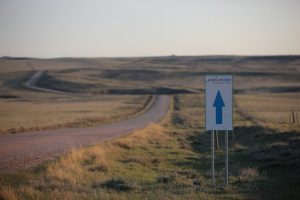 Massive Cover-up: BLM leases Hammond ranch land to Russia through Clinton Foundation donors for uranium 09/01/16  I followed standoff events in April 2014, between the ranchers in Nevada and the Bureau of Land Management (BLM). The leader was Cliven Bundy.
During the standoff, I heard Bundy and his supporters claiming that Hillary Clinton wanted to steal the Bundy land and give it to the Russians because of minerals. I was confused about what they were saying, but I never followed up to find out what this claim was all about.
Now I know what it was all about and the ranchers were correct! Clinton did want this land to sell to the Russians, and in fact made deals with the Clinton Foundation receiving $135 million for this! Hillary and Bill Clinton are modern Bonnie and Clyde Barrow!
Proverbs 17:23  A wicked man taketh a gift (bribe) out of the bosom to pervert the ways of judgment.

"The Hammond Ranch controversy continues to sink into a rabbit hole without end. Evidence has surfaced that the Bureau of Land Management (BLM) has been taking land with plans to lease it to Clinton Foundation donors.
Russia gradually gained control of Uranium One, a major mining company, in three separate transactions from 2009 to 2013, while Hillary Clinton served as Secretary of State. Canadian records reveal that the company's chairman used his own family foundation to make four donations to the Clinton Foundation during that time, resulting in a sum contribution of $2.35 million.
Secretary Clinton approved the deal for Russia soon after her family's slush fund received the donations. Now, Vladimir Putin controls 20 percent of all uranium production capacity in the U.S."
Hard Left
Curt Schilling: Media Celebrating Colin Kaepernick Vilified Tim Tebow for 'Lowering His Head in Prayer to God' 08/30/16  I have been waiting for God's judgment on the NFL for promoting the homosexual agenda. If enough players support Black Lives Matter, they could tear up the NFL and do lots of damage.
1 John 4:5-6  They are of the world: therefore speak they of the world, and the world heareth them. We are of God: he that knoweth God heareth us; he that is not of God heareth not us. Hereby know we the spirit of truth, and the spirit of error.

"While discussing San Francisco 49ers quarterback Colin Kaepernick's controversial refusal to stand for the National Anthem, former Boston Red Sox pitcher Curt Schilling recalled the very different treatment given by sports and political media to another football player who demonstrated his deeply-held beliefs on the field — Tim Tebow.
"This is the same sport whose media couldn't wait, on a weekly basis, to vilify Tim Tebow for lowering his head in prayer to God as a Christian. The media had a field day. You go back and look at that, and they just went nuts and berated this guy," Schilling told Breitbart's Washington Political Editor Matthew Boyle on Tuesday's edition of Breitbart News Daily on SiriusXM.
Schilling said the same media that mocked Tebow every week are now praising Kaepernick for demonstrating his beliefs."
Hard Left/ Homosexuality/ Transgendered
The Entire 'LGBT' Narrative Just Crumbled 08/31/16  "Unnatural behaviors beget natural consequences. 'Gay' is not who they are. 'Gay' is what they do."
There are serious consequences for committing homosexual acts, including death and suicide. This is a great article showing just how dangerous the homosexual act is to the body.
Romans 1:27 And likewise also the men, leaving the natural use of the woman, burned in their lust one toward another; men with men working that which is unseemly, and receiving in themselves that recompence of their error which was meet (necessary).

"They are more than twice as likely to have had sexual intercourse before age 13. Can we just have a heart and ask: with whom? Were these adult 'partners'? (aka molesters)."
It's notable here that, in past studies, researchers with the CDC have indeed discovered that "gay" men are "at least three times more likely to report CSA (childhood sexual abuse)," while the left-leaning Archives of Sexual Behavior similarly determined in a 2001 study that nearly half of all "gay"-identified men were, as children, molested by a homosexual predator: "46 percent of homosexual men and 22 percent of homosexual women reported having been molested by a person of the same gender. This contrasts to only 7 percent of heterosexual men and 1 percent of heterosexual women reporting having been molested by a person of the same gender."
Considering the above non-biased, replicated, empirical and irrefutable scientific facts, its little wonder that an earlier study in the International Journal of Epidemiology (IJE), determined the "life expectancy at age 20 years for gay and bisexual men is 8 to 20 years less than for all men."
Unnatural behaviors beget natural consequences. "Gay" is not who they are. "Gay" is what they do."
Islam – France

The Secession of French Muslims 09/01/16  France is in big trouble because the Muslims do not want to live under French rule. They want their own country within France.
This is Islam in action. First they emigrate and then when they are around 10% of the population, they move to take over the host nation. By this time, it takes force and bloodshed of the host nation to stop the Muslims.
The French don't want the Lord and his word, so now they have allah and the Koran.
"Islamic fundamentalism in France has been imported from the outside — by avenues such as Al Jazeera and Muslim wars in the Middle East. Now, therefore, these young French Muslim citizens have a real wish for secession from the rest of the population — like the wish of the Confederate states for secession from the United States, before and during the U.S. Civil War. These young French Muslims apparently do not want to live in the same country anymore. They seem to want a separate country, or a different country.
For more than 25 years, the French Republic, right and left, has been trying to disentangle the country from the "Muslim textile problem" (hijab, niqab, burka, burkini and so on). When the problem began back in 1989, the head of Creil College expelled three Muslim girls for wearing the Muslim veil, the hijab. A strong debate followed: pro-veil vs. anti-veil. Same arguments: as usual, tolerance, freedom of choice, and freedom of religion were on one side, secularism and respect for rules on the other side. Rules? What rules?"
The Coming Middle East War/ Iran
Inside 'the Glasshouse': Iran 'is running covert war in Syria costing BILLIONS from top secret spymaster HQ near Damascus airport' 08/31/16  Iran fully plans to conquer the Middle East for Shiite Islam. Once the Middle East is conquered, Iran then wants to conquer the world.
Syria is going to be a deadly battleground between the Sunnis and Shiites for the control of Islam. The winner is going to unite the rest of Islam and then move on toward Israel to its doom. This battle with Israel will break the back of Islam.
Isaiah 17:1  The burden of Damascus. Behold, Damascus is taken away from being a city, and it shall be a ruinous heap.

"Tehran 'runs operations in Syria from an HQ near Damascus airport', said to be nicknamed 'The Glasshouse'
The intelligence says there are 60,000 fighters under Iranian command in Syria, not 16,000 as was thought
Claims said to be 'credible' by intelligence experts, suggesting West has underestimated Iran's influence
Iran 'has spent billions – possibly as much as $100billion on hardware and support for Assad since 2011'
It comes a year after Western powers signed a controversial nuclear deal with Iran."
Prolife
Parents Refused to Abort Baby Who Became Beauty Queen and Athlete 09/01/16  This is a really nice article about parents who were pressured to abort a disabled baby but refused to do so. May the Lord continue to greatly bless them and their daughter Eliza.
"The parents of a young woman who now plays basketball and was the winner of a beauty contest were advised to abort her by their doctor.
According to ChristianToday.com, Eliza McIntosh's parents were told she would be born with severe disabilities and would probably have to have a breathing tube her whole life, and so abortion was the best option.
McIntosh's parents, however, were people of faith and decided to trust God with whatever happened.
"My parents are very religious, so are against abortions regardless," the 21-year-old McIntosh told Life Site News, "and their attitude was, 'This is the hand we've been dealt with, so we'll play it as well as we can'."
McIntosh was born with a disability called spinal dysgenesis which means she is paralyzed from the waist down.
However, McIntosh's parents instilled in their daughter that her disability didn't have to prevent her from accomplishing things.
They weren't going to let me die," McIntosh shared. "They decided to modify our home to make it more accessible and have never treated me any differently."
She added that her parents taught her that there is a "difference between having a disability and being disabled."
Earthquakes/ Volcanoes
Mexico's Popocatepetl volcano erupts! A very worrying week for seismologists after four deadly volcanoes began to rumble 09/01/16  The possible eruption of the Iceland volcano is very serious because a major eruption would devastate Europe.
"Mexico's National Center for Disaster Prevention on Wednesday said an eruption at the Popocatepetl volcano caused a 3-magnitude earthquake. The epicentre was in the southeast section of the volcano.
"These earthquakes are part of a swarm or train of volcano tectonic earthquakes that began last Monday
This week has been a very worrying week for seismologists after two potentially deadly volcanoes have shown signs of activity in Iceland.
"It is not a question of whether Katla will erupt, but when," warns Kristín Jónsdóttir, Earthquake Hazards Coordinator at the Icelandic Met Office.
"We mustn't forget that Katla is a very active volcano.
The Laki eruptions of 1783 in Iceland killed around 23,000 people in the UK.
A new eruption could cancel out summer in the northern hemisphere killing people, livestock and crops
Katla, which is named after an evil troll, is one of the largest of its kind on the volcano-dotted island and last erupted in 1918."

Deuteronomy 28:20  Jehovah will send upon thee cursing, discomfiture, and rebuke, in all that thou puttest thy hand unto to do, until thou be destroyed, and until thou perish quickly; because of the evil of thy doings, whereby thou hast forsaken me.