Mark Levin Hammers 'The Squad' for Antisemitism — 'We Have This Fifth Column in Our Country
Verse of the Day
Proverbs 28:1 The wicked flee when no man pursueth: but the righteous are bold as a lion.
Commentary
Fifth Column: a group of secret sympathizers or supporters of an enemy that engage in espionage or sabotage within defense lines or national borders
The Hard Left, Fifth Column within America is determined to destroy the nation along with the patriots. We have an advantage which is the exposure of their agenda. We know exactly their stratagems; therefore, if we stand like patriots and trust in the Lord, they can be defeated.
They are entrenched and not going away. They are furious we are standing and have exposed and thwarted their plans to take down America. What a time we live it!
Remember, if we pray God can send an outpouring of the Holy Spirit and defuse what is coming. There is always hope with God, but we must pray! I have prayer for an outpouring of the Holy Spirit every Saturday night live on FaceBook and YouTube.
Acts 2:17 And it shall come to pass in the last days, saith God, I will pour out of my Spirit upon all flesh: and your sons and your daughters shall prophesy, and your young men shall see visions, and your old men shall dream dreams:
Hard Left Fifth Column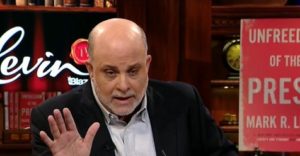 "Mark Levin Hammers 'The Squad' for Antisemitism — 'We Have This Fifth Column in Our Country'" What a great article. Make sure you read it.
"The media are projecting, and the media are insisting on the opposite because they want the narrative of racism. He didn't talk about race. He didn't talk about skin color he didn't talk about religion. He talked about them, the content or lack thereof of their character.

On the other hand, Omar, Tlaib, AOC, I don't know this Pressley that well. They are degrading an entire faith, an entire people – Jew, Israelis, an entire country – Israel. So it shouldn't surprise anybody that their venom for America is same as their venom for Israel and vice versa, that's typical of the radical hard Left.

And the evidence is overwhelming that these women are anti-Semite bigots and they don't hide it. They don't hide it. The BDS movement, their constant references to Hitler and the Third Reich and concentration camps, they have no knowledge of history. They've never visited these sites."
Hard Left Reality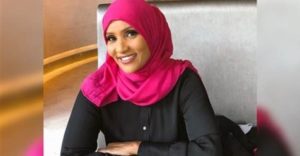 "Journalist Travels to Ilhan Omar's Homeland to Prove Somalia is Beautiful, Debunk 'Stereotypes' – Gets Killed by Islamic Terrorists" How ironic! She was killed by what she was trying to disprove. Like all Hard Leftists, she was living in a delusion, but she ran into reality and died.
Proverbs 16:25 There is a way that seemeth right unto a man, but the end thereof are the ways of death.
"Hodan Nalayeh, a Somali-born Canadian journalist traveled to Somalia last week to prove Somalia is "beautiful" and to challenge 'stereotypes' ended up being killed by Islamic terrorists.
Hodan Nalayeh returned to Somalia, the place of her birth, to document the beauty and to tell "uplifting" stories, according to WaPo. Nalayeh often tweeted about Somalia and just last week posted pictures showing how much fun she was having in Kismayo and the neighboring island of Ilisi. "It's so clean & breathtaking. A perfect place for a day swim with the family," Nalayeh tweeted just two days before she was killed."
Foundation of Hard Left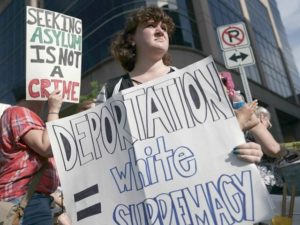 "Study: White Liberals Driving Democrat Party's Mass Immigration Platform" These people hate God, America and Israel. Most of them now have reprobate minds and are at war with God, his institutions and people. They are energized by hell and will not stop until they take the fight to us. One of the driving forces in their minds is a college "education."
Romans 8:6 For to be carnally minded is death; but to be spiritually minded is life and peace. (7) Because the carnal mind is enmity against God: for it is not subject to the law of God, neither indeed can be.

"White liberals have been driving the Democrat Party's pro-mass immigration, open borders ideology over the last few years, research finds.

The New York Times' Thomas Edsall highlights in his weekly column the growth in support among white liberals over the last two decades for endless illegal and legal immigration to the U.S., a central motivating factor for why elected Democrats have abandoned their past views and favor the donor class approach to immigration and national borders."
Hard Left Insanity Getting Worse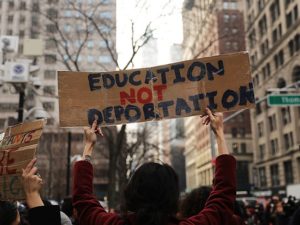 "Colorado State University: Words 'America,' 'Americans' Are Offensive"
Look how fast the Hard Left American hatred malignancy is spreading! Cities, states and universities are falling one after the other. If they are stripping American out of America, what happens when they come against us who won't budge?
We need revival for survival before the nation is consumed in violence?
Proverbs 1:23 Turn you at my reproof: behold, I will pour out my spirit unto you, I will make known my words unto you.

"Officials at Colorado State University are urging students to avoid terms it labels offensive, like "America" and "American."

According to Colorado State University's "Inclusive Language Guide," students are advised to avoid the words "America" and "American." Why exactly has the university deemed these words offensive? The guide argues that these words erase "other cultures and depicts the United States as the dominant American country." The guide, which was highlighted this week by Campus Reform, asks students to replace "America" and "American" with "U.S. citizen" or "person from the U.S."
Hard Left Madness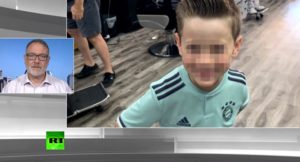 "Texas Court Orders Father to Raise His Son As A Transsexual" What next? Who is worse the "mother" or the judge"?
"Texas father has been legally prohibited from raising his son as a boy because his ex-wife allegedly decided their son is a transgender girl and is preparing him for "chemical castration at age 8″ and a future sex change surgery, which the father may be forced to help pay for."
Hard Left Cities Dying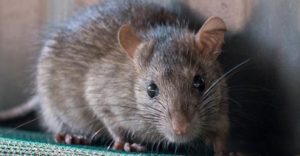 "Los Angeles, California cities 'overrun by rodents' that pose public health epidemic, study says" The physical realm in California is starting to look exactly with the spiritual. It seems in just the last five years these Hard Left cities have collapsed into living hell-holes. There seems no way to stop this disaster, and yet the Hard Left wants millions of illegal aliens to pour into their states and cities! It seems the Hard Left politicians don't care what happens to these cities!
Because these rats breed diseases, the cities are being setup for outbreaks of plagues! The Hard Left with their reprobates minds are judgment on America.
We need revival for survival. We are fast running our of time.
"An ever-growing number of rodents in California — particularly in Los Angeles — is being fueled by a spiking homeless population and restrictions on rodenticides that are risking a public health crisis, according to a study released Tuesday.

The report by political action committee Reform California cites recent rodent-related events over the past six months, including an employee at the Los Angeles Police Department contracting Typhus and a rat falling from the ceiling of a Buffalo Wild Wings onto the menu of a patron, as proof of an "undeniable problem" in the Golden State.

"California is being overrun by rodents," said Carl DeMaio, chairman of Reform California. "Without immediate emergency action by state and local government, we face significant economic costs and risk a public health crisis."
UPDATE: Iran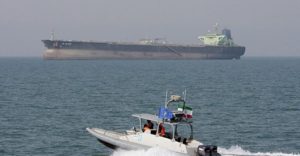 "Britain says Iran has seized two oil tankers in the Strait of Hormuz" This just happened and keeping you updated on any serious events involving Iran.
"Iran's Revolutionary Guards seized two oil tankers in the Strait of Hormuz, officials in London said, in a move that appeared to infuriate American and British leaders.

Iran's Revolutionary Guards said it had seized British oil tanker Stena Impero, claiming it "was confiscated by the Revolutionary Guards at the request of Hormozgan Ports and Maritime Organization when passing through the Strait of Hormuz, for failing to respect international maritime rules."
Abba Father's International Fellowship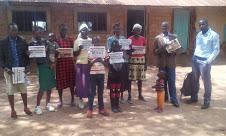 Dearest in Christ Pastor Dave and John,
Blessed be the Name of the Lord. I am with full of Gods Joy for what the Lord He is using your Ministry to change many lives outside here. The Lord was with me and i have accomplish the Mission.38 people gave their lives to Christ, I WAS ABLE TO BAPTIZE 5 people who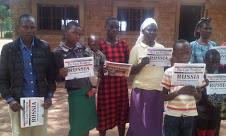 accepted
and we all the Glory to God! I have attached pictures, the Box and Receipt here and i hope you will share on the Website to encourage others. Please send me another Box as i look forward to have another
Mission. I will rejoice with you to read from you.
Pastor H W
Blessings to all of you!
If you like our ministry, please consider making a donation to keep us going. May the Holy God of Israel bless you!
Revelation 22:20 He which testifieth these things saith, Surely I come quickly. Amen. Even so, come, Lord Jesus.