MOST IMPORTANT: Understanding and Defeating the Hard Left
Verse of the Day
Proverbs 28:5 Evil men understand not judgment: but they that seek the LORD understand all things.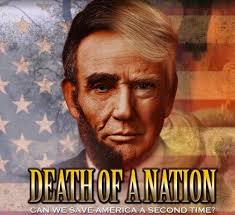 Urgent :Understanding and Defeating the Hard Left



Video: Death of a Nation: "Dinesh D'Souza: 'Bigotry' Is 'Unifying Glue' for 'Progressives and the Democratic Party'"
THIS IS PERHAPS THE MOST AWESOME VIDEO I EVERY WATCHED.
It just came out August 3. He tied together in a marvelous why, what I have been showing you about the Hard Left and how dangerous they are. You must see it. I watched it at the movies, or you can buy the DVD. Please watch it ASAP.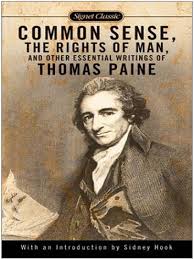 After watching this documentary, my mind thought of Thomas Paine who had such a huge influence on the American Revolution. He wrote a pamphlet titled "Common Sense" which strengthened the will of the people to stand against Great Britain, and later when the fight was going badly, he wrote the "American Crisis. These writing once again ignited the people to continue the fight.
I feel that D'Souza's, "Death of a Nation" has the potential to do today what Paine's writing did during the first Revolution.
"COMMON SENSE: Paine's most famous pamphlet, Common Sense, was first published on January 10, 1776, selling out its thousand printed copies immediately. By the end of that year, 150,000 copies – an enormous amount for its time – had been printed and sold. (It remains in print today.)

Common Sense is credited as playing a crucial role in convincing colonists to take up arms against England. In it, Paine argues that representational government is superior to a monarchy or other forms of government based on aristocracy and heredity.

The pamphlet proved so influential that John Adams reportedly declared, "Without the pen of the author of Common Sense, the sword of Washington would have been raised in vain."
Paine also claimed that the colonies needed to break with England in order to survive and that there would never be a better moment in history for that to happen. He argued that America was related to Europe as a whole, not just England, and that it needed to freely trade with nations like France and Spain.
'THESE ARE THE TIMES THAT TRY MEN'S SOULS'

As the Revolutionary War began, Paine enlisted and met General George Washington, whom Paine served under.

The terrible condition of Washington's troops during the winter of 1776 prompted Paine to publish a series of inspirational pamphlets known as The American Crisis, which opens with the famous line "These are the times that try men's souls."
Fires Fires Fires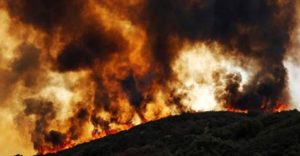 "California's largest wildfire surges overnight" The fires keep burning with no end in the sight. The main fire season starts in September through October. There are still more massive fires to come
"A fast-growing California wildfire that has already forced thousands to flee their homes and shut down a large national park surged overnight into Saturday, as fatigued firefighters battled gusting winds.

The blaze in Mendocino County, about 90 miles (145 km) north of San Francisco, had spread to cover a total of 201,471 acres (81,500 hectares) by early Saturday, after increasing more than 25 percent in size from Friday, the California Department of Forestry and Fire Protection (Cal Fire) said. It was 34 percent contained.

The Mendocino Complex Fire is now the state's largest fire at more than two-thirds the size of sprawling Los Angeles, and has forced the evacuation of nearly 16,000 residents and destroyed more than 100 structures. It has swelled to become larger than the deadly Carr Fire, about 100 miles (160 km) to the northeast, which has killed at least six people and destroyed more than 1,500 homes, businesses and other structures."
Revelation 22:20 He which testifieth these things saith, Surely I come quickly. Amen. Even so, come, Lord Jesus.