Nato risks a nuclear war with Russia 'within a year', senior general warns
                     Verse of the Day
Isaiah 57:20 But the wicked are like the troubled sea, when it cannot rest, whose waters cast up mire and dirt. (21) There is no peace, saith my God, to the wicked.

Commentary
There is no peace for the nations as they speed towards WW3 and then on to Armageddon. Russia has limited time before its economy collapses and NATO is very weak. As we grow closer to the Day of the LORD and the Second Coming of Jesus Christ, there will be more and more wars and violence.
There is no way to stop these wars as man's sin nature is unleashed without restraint. At his coming, Jesus Christ will destroy the world's armies at Armageddon and establish his 1000 years of peace.
May the Holy God of Israel bless and protect you.
Isaiah 9:6-7 For unto us a child is born, unto us a son is given: and the government shall be upon his shoulder: and his name shall be called Wonderful, Counsellor, The mighty God, The everlasting Father, The Prince of Peace. Of the increase of his government and peace there shall be no end, upon the throne of David, and upon his kingdom, to order it, and to establish it with judgment and with justice from henceforth even for ever.
World War 3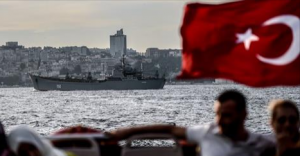 Nato risks a nuclear war with Russia 'within a year', senior general warns 05/18/16  This is a great article confirming what I have been writing about WW3 and Putin. Obama's weakness is encouraging Putin to use force, which will include nuclear weapons.
Maybe Putin might decide to move while Obama is in office? Trump is showing that he is strong leader, so Putin might think it is best to move soon while weak Obama is in office.
One thing for sure is that WW3 is looming in front of us, as Putin is not bluffing and Obama has greatly weakened the US military.
"Nato risks a nuclear war with Russia within a year if it does not increase its defence capabilities in the Baltic states, one of the alliance's most senior retired generals has said.

General Sir Richard Shirreff, who served as Nato's Deputy Supreme Allied Commander in Europe between 2011 and 2014, said that an attack on Estonia, Lithuania or Latvia – all Nato members – was a serious possibility and that the West should act now to avert "potential catastrophe".

He has written a fictional book 2017: War with Russia, but told BBC Radio 4's Today programme the events it describes were "entirely plausible".

General Shirreff said: "The chilling fact is that because Russia hardwires nuclear thinking and capability to every aspect of their defence capability, this would be nuclear war."

"We need to judge President Putin by his deeds not his words," he added. "He has invaded Georgia, he has invaded the Crimea, he has invaded Ukraine. He has used force and got away with it.

"In a period of tension, an attack on the Baltic states…is entirely plausible."
Hard Left -Homosexuality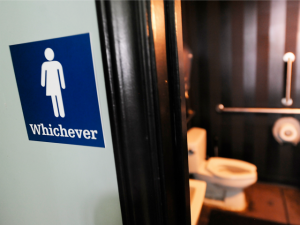 Norway Allows 'One Click' Sex Changes, Govt Will Decide On Kids' Gender If Parents Disagree 05/15/16  The attack on God having created us male and female in his image is now under full attack. We can be whatever we feel like at any time. All of God's creation is now under attack, including the family unit as one male and one female.
Fasten your seat belt; the attack on creation is now gaining momentum. They are energized by Hell and will stop at nothing to destroy what God has created. They despise God and loathe anyone like us, who stands for God and his Word.
"Under a proposed new bill hailed by activists as one of the most liberal in the world, people who want to change gender in Norway would no longer be required to undergo any physical transformation.
No more humiliating psychiatric exams, no lengthy hormone treatments and invasive surgeries resulting in irreversible sterilisations that have been the practice for a legal gender change in Norway since the 1970s.
All you would have to do is notify authorities — a click on a website would suffice — to change your legal gender if the bill becomes law.
The legislation, which activists hope will be voted on by parliament before the summer break, has met little opposition."
Hard Left – Delusions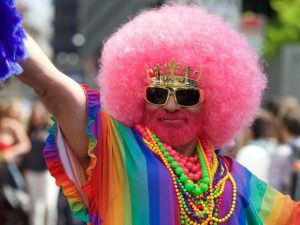 Princeton Prof: Transgenderism Not Scientific, 'Superstitious Belief' 05/16/16  The idea of someone being transgendered is a delusion, and finally there are real doctors who are willing to stand up and expose these delusions. I, for one, am not going into this delusion, nor will I every agree that it is true.
The Hard Left mind is full of delusions because it has rejected God and his Word, so He turns them over to these delusions. These delusions are part of a reprobate mind.
Isaiah 66:4  I also will choose their delusions, and will bring their fears upon them; because when I called, none did answer; when I spake, they did not hear: but they did evil before mine eyes, and chose that in which I delighted not.

"A noted Princeton University professor has attacked the very notion of transgenderism, saying that the belief "that a woman can be trapped inside a man's body" is ludicrous and superstitious, with no basis in medical fact.
Robert P. George, the McCormick Professor of Jurisprudence at Princeton, sent out a tweet late Sunday evening questioning the science behind the transgender movement, in reaction to the Obama administration's threatening letter to educators mandating accommodation of gender-confused teenagers.
George, who is also the Chairman of the US Commission on International Religious Freedom, sent our another tweet warning of the effects of the Obama letter on parents' rights to educate their children in a safe environment.
George's concerns over the transgender movement echo the recent statement by the American College of Pediatricians, which argued forcefully against encouraging young people to question their own biological sexuality.
"A person's belief that he or she is something they are not is, at best, a sign of confused thinking," the doctors stated. "When an otherwise healthy biological boy believes he is a girl, or an otherwise healthy biological girl believes she is a boy, an objective psychological problem exists that lies in the mind not the body, and it should be treated as such."
Transgendered – Obama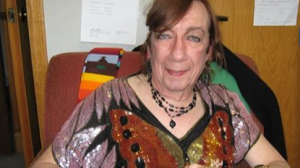 Obama Appoints Mentally Sick Transgender Man to Lead Presidential Council 05/18/16  There is no end to the depth of depravity that Obama is falling into. Just when you think that he has bottomed out, he falls to a new level. America is now experiencing a tsunami of sin that is engulfing the nation.
He really is working to mainstream sin and marginalize people who live according to the way God created us.
Isaiah 5:20  Woe unto them that call evil good, and good evil; that put darkness for light, and light for darkness; that put bitter for sweet, and sweet for bitter!

"The main problem is that Satin is a man who dresses like a woman, which is an abomination before the Creator, you know, the One who gives right to men, but not the right to commit abominations?
The White House appointed Satin, along with ten other individuals on May 12, to the advisory council.
"These fine public servants bring a depth of experience and tremendous dedication to their important roles," said Obama. "I look forward to working with them."
"Given the current political climate, I believe it's important that a voice of faith representing the transgender and gender non-conforming community—as well as a person of my years, nearly 82—be present and heard in these vital conversations," said Satin.
And America tolerates this depravity! Satin needs repentance, not an advisory position, but I don't blame Barack Obama for that. Instead, I blame the United Church of Christ for its lack of loving discipline towards Barbara. They have allowed this person to wander into sin without any loving restraints to call him to repentance and allow him to stay in good standing in the body of Christ rather than a stern and sharp rebuke of his sin towards the Creator."
Hard Left in the Military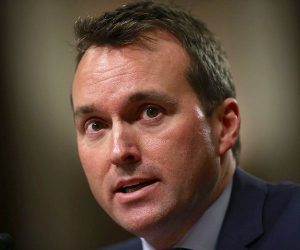 Senate Confirms Eric Fanning, First Openly Gay Army Secretary 05/18/16  When I read articles like this, it makes me feel weak. People bold in their sin are exalted and promoted with no shame. It is now an honor to be a homosexual or something else in rebellion against God's order.
Malachi 3:15  And now we call the proud happy; yea, they that work wickedness are set up; yea, they that tempt God are even delivered.

"The Senate confirmed the long-stalled nomination of Eric Fanning to be Army secretary, making him the first openly gay leader of a U.S. military service.
Defense Secretary Ash Carter issued a separate statement congratulating Fanning. Carter said he is confident Fanning will make an exceptional Army secretary.
Fanning served as the Army secretary's principal adviser on management and operation of the service, with a focus on the budget. He was undersecretary of the Air Force from April 2013 to February 2015, and for half a year was the acting secretary of the Air Force. He also worked on Defense Secretary Ash Carter's transition."t: Rate Obama on His Job Performance. Vote Here Now!
Hard Left – Islam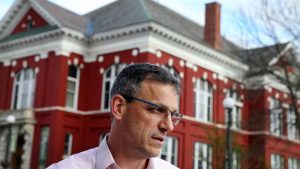 SURPRISE! AFTER SECRET TALKS, SMALL VERMONT CITY GETS MUSLIM MIGRANTS 05/17/16  Please read this and see how arrogant the Hard Left-minded politicians acted in order to fool the people and keep them in the dark, in order to bring Syrians refuges into a small city!
These despicable actions are taking place all over America and at all levels of government. This is what happens to a nation that God turns over to a reprobate mind for judgment.
Notice all that was needed to get the Muslims into this town in Vermont; it was for Muslims all along. The Hard Left just resonates with Islam. They are married at their roots in their hatred against God.
"The Boston Globe reported last Friday that Christopher Louras, mayor of the small Vermont city of Rutland, "has unveiled a plan, developed in near-secrecy, to resettle 100 Syrian refugees who fled the onslaught of the Islamic State and are exiled in sprawling Jordanian camps."
The plan will "gradually send Rutland more Syrian refugees than are currently living anywhere else in New England." While the Globe is clearly pleased at Rutland's "instant cultural diversity for Rutland," the secrecy of the project sounded a sour note. Why should such a glorious act of "diversity" and "multiculturalism" have to be planned out in secret?
Yet instead of having a frank public discussion about the plan to bring in the migrants, according to the Globe, "months-long discussions about whether to invite the Syrians were limited to the mayor, a small circle of city and business leaders, and a nonprofit resettlement agency.
The president of the Board of Aldermen, who knew about the effort, did not tell his colleagues until a day or two before Louras announced the plans at an April 26 news conference."
Board of Alderman President William Notte explained cryptically: "There was no benefit to anyone to spread the knowledge." No benefit? Why not? Louras was more forthcoming than Notte: the Globe stated that he "made no apologies for excluding the public from the planning.
If the proposal had been floated earlier, the mayor said, the debate would have become 'about them' — meaning the Syrians, their culture, and possible links to terrorism — instead of whether the city had the means to accommodate the refugees."
Yes, and we can't possibly have a public discussion about whether the migrants have possible links to terrorism. That would be "Islamophobic."
Miscellaneous – Smith & Wesson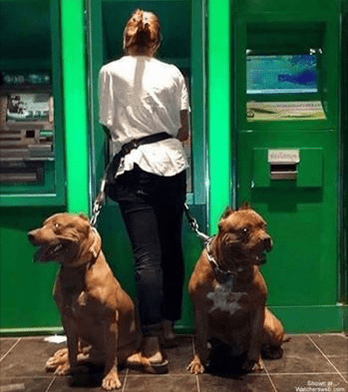 When my friend goes to her ATM, she always takes along her Smith & Wesson.
She never has had any problems with muggers.
Smith is the one on the left
 As France Has Done to Israel
French Foreign Minister: 'We Are Not Giving Up' on International Peace Conference 05/16/16  France is determined to lead the charge against God's prophetic plan for Israel. There have been terrorist acts in France, and the country is being overrun by Muslims.
The more France comes against Israel, the tighter God's judgment gets on this nation.
"French Foreign Minister Jean-Marc Ayrault vowed not to give up on the upcoming international peace conference in Paris, speaking in a press conference at Israel's Ben Gurion Airport on Sunday.
"We are not giving up, nor are our international partners," Ayrault said. "Netanyahu says he wants only direct negotiations, but this option is stuck."
"The status quo is a temptation but a dangerous temptation. There is a need to act before it is too late to restore hope," Ayrault added.
Earlier in the day Prime Minister Benjamin Netanyahu met with Ayrault and repeated his objections to the French international peace initiative, which will take place without Israeli or Palestinian Authority participation.
"I told (Ayrault) that the only way to advance true peace between us and the Palestinians is through direct negotiations between us and them without preconditions," Netanyahu said.
"Our historical experience has shown that only in this way did we achieve peace with Egypt and Jordan," continued Netanyahu. "Any other attempt only makes peace more remote and gives the Palestinians an escape hatch to avoid confronting the root of the conflict, which is the non-recognition of the State of Israel."
Islam – Attacks on Christians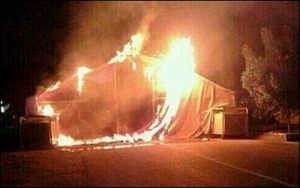 The Jihad on Christian Church Tents 05/16/16  This is part of the on-going attack on Christians throughout Islamic nations. What I find so troubling is how the Hard Left rationalizes this behavior. Throughout the Islamic nations, Muslims brutalize Christians and it is done according to the Koran and Hadiths, yet when Muslims flood into America, they are deemed to be peaceful and Islam is a religion of peace!
What happened to these Muslims when they crossed the US border, that all of a sudden Islam is so peaceful?
There is a disconnect with the thinking of the Western mind. Islam in Islamic countries is a brutal, intolerant religion, but when it comes to America it is peace!
These are all lies, and part of how Islam is protected. The Hard Left will tell all the lies needed to protect this brutal religion.
The good thing now is that a significant percent of the US population fully understands what Islam really is and how dangerous it is to America.
"A Christian church in Egypt was just torched to the ground at the hands of "extremists" on May 12. A video shows the structure burning as Christians scurry to throw pails of water on it.
The church consisted of a large tent that had been consecrated and contained all the material of a "normal" church — an altar, icons, and crosses — and was led by Fr. Jonathan Adel. The Christians of the region had been meeting there for all regular church services, functions, and celebrations; authorities had agreed to its existence and use as a church.
A statement condemning this attack, written by Bishop Macarious, closed with: "May God protect the Church and preserve Egypt and Egyptians from all adversity."
Why were these Christians meeting in a large "church tent" in the first place? Because the church they had built in 2009 was sealed off by authorities after local Muslims protested and rioted."
Earthquakes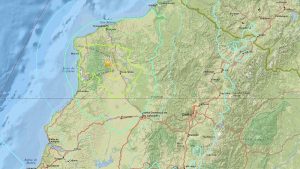 6.8-magnitude earthquake hits Ecuador, 2nd big shake of day 05/18/16  Two mega quakes just hit Ecuador! These mega quakes are still hitting almost every week. Something is going on as I believe God is getting his weapons on line ready for judgment.
Earthquakes – Japan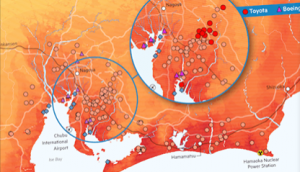 Japan: the next big quake 05/18/16  This is an incredible article going into great detail to the effect on Japan of this potential massive earthquake. It would end Japan as a world economic power and wreck untold havoc on the nation.
I believe as we grow closer to Christ's Second Coming massive earthquakes like this are going to be common across the planet.
I think that this earthquake is now much sooner than later.
Matthew 24:7  For nation shall rise against nation, and kingdom against kingdom: and there shall be famines, and pestilences, and earthquakes, in divers places.
1 Kings 14:22,24

 

And Judah did evil in the sight of the Lord, and they provoked him to jealousy with their sins which they had committed, above all that their fathers had done. And there were also sodomites in the land: and they did according to all the abominations of the nations which the Lord cast out before the children of Israel.