New York Gov. Cuomo: No budget unless abortion made legal for any reason until birth
Verse of the Day
Romans 8:6 For to be carnally minded is death; but to be spiritually minded is life and peace. (7) Because the carnal mind is enmity against God: for it is not subject to the law of God, neither indeed can be.

Commentary
The reprobate mind is getting worse and worse as God turns them over to judgment. They will do everything for illegals and yet promote the killing of every baby they can. As they are getting harder toward the babies, they are also getting harder towards us. That murdering spirit in them easily can be transferred to us!
The harder the reprobates get towards God, the more dangerous they become towards us. I think that we are now deep in the red zone with the reprobates. They are taking the fight to us. Always, always remember, they hate us as much as the Nazi did the Jews.

Looking for the Blessed Hope: Jesus as the Groom coming for the believers his bride:
Colossians 3:1-4 If ye then be risen with Christ, seek those things which are above, where Christ sitteth on the right hand of God. Set your affection on things above, not on things on the earth. For ye are dead, and your life is hid with Christ in God. When Christ, who is our life, shall appear, then shall ye also appear with him in glory
Hardening of the Hard Left
"New York Gov. Cuomo: No budget unless abortion made legal for any reason until birth"
"New York Gov. Andrew Cuomo is refusing to sign the state's budget unless the legislature passes a bill that makes abortion up until birth for any reason legal in the state. He is also calling on the legislature to enshrine abortion as a right guaranteed in the state constitution.

While delivering a pro-abortion speech at Barnard College in Manhattan with former first lady Hillary Clinton at his side, the 61-year-old Democrat vowed not to support the 2019-2020 state budget legislation until the state legislature approves the Reproductive Health Act and the Comprehensive Contraception Coverage Act.

Cuomo's vow comes after Democrats retook control of the New York Senate in the 2018 midterm elections. The vow also comes as the Trump administration has worked to advance pro-life policies."
Arrogance Towards God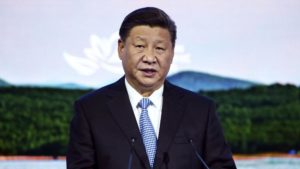 "Chinese Officials Wipe Away First Commandment From Church Display Because It Challenges Power of President"The President of China has set himself up like Pharaoh at the time of Moses, and I can see the same type of judgment falling on him and China.
Exodus 5:2 And Pharaoh said, Who is the LORD, that I should obey his voice to let Israel go? I know not the LORD, neither will I let Israel go.

"Chinese government officials have ordered the removal of a church display which contained the First Commandment because they believe it directly contradicts the policy of President Xi Jinping.

The government-approved Three-Self Church was forced to remove the First Commandment after a visit from the central "patrol inspection team" of Luoyang city and Luoning county United Front Work Department.

According to Bitter Winter, a website that reports on religious liberty and human rights issues in China, an official who was inspecting the church premises stopped abruptly before the pulpit and ordered that the First Commandment "must be removed."
More Apostasy What is the Bottom?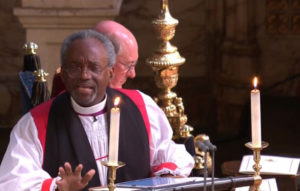 "Episcopal Church head Michael Curry punishes NY bishop who won't allow gay marriage in diocese" How much longer will the Lord allow this? This is right in the Lord's face by mocking marriage between a man and woman.
NY State is now a spiritual hellhole with this event, along with the governor won't pass the budget unless it includes killing babies right up to full term. Great darkness and judgment is coming upon this state as it turns fully reprobate. Where the pastors leading repentance and crying out for revival!
Proverbs 1:23 Turn you at my reproof: behold, I will pour out my spirit unto you, I will make known my words unto you.

"The head of The Episcopal Church has issued a partial restriction on the ministry of a New York bishop who recently refused to allow same-sex wedding ceremonies at his diocese.

Bishop William Love of the Episcopal Diocese of Albany released a pastoral letter last year stating his refusal to follow a recently passed resolution mandating that all regional bodies in The Episcopal Church perform same-sex marriages."
Apostasy Promoting Sin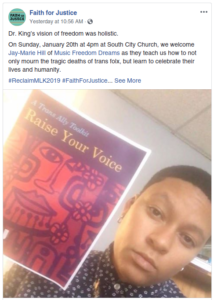 "PCA Church Invites Lesbian to Teach on Celebrating Lives of Transgenders" It appears promoting sin is now "normal" in these "churches".
Jude 1:7 Even as Sodom and Gomorrha, and the cities about them in like manner, giving themselves over to fornication, and going after strange flesh, are set forth for an example, suffering the vengeance of eternal fire.

"The Presbyterian Church in America (PCA) denomination has been in hot water ever since one of their churches hosted the Revoice Conference, a conference that celebrated homosexual relationships and sought to include those who identify as gay or lesbian Christians in the Christian Church.

More recently, however, a PCA (you read that right, PCA, not PCUSA) church in St. Louis has invited a transgender rights activist in a lesbian relationship to teach the members of their church and anyone else who wants to join how to "celebrate the lives of transgender people by "reclaiming" Martin Luther King's legacy."
Power of the Gospel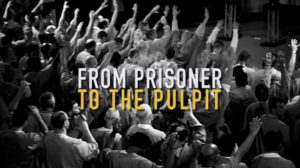 "Notorious 'career criminal' now preaches Jesus to prisoners: 'Abundant life can be found in the jailhouse'" We need to hear more testimonies like this!
1 Corinthians 6:9,10 Know ye not that the unrighteous shall not inherit the kingdom of God? Be not deceived: neither fornicators, nor idolaters, nor adulterers, nor effeminate, nor abusers of themselves with mankind, Nor thieves, nor covetous, nor drunkards, nor revilers, nor extortioners, shall inherit the kingdom of God. (11) And such were some of you: but ye are washed, but ye are sanctified, but ye are justified in the name of the Lord Jesus, and by the Spirit of our God.

"A former drug addict-turned-pastor who was arrested 35 times and sentenced to prison five times for eight felony convictions has opened up about the series of events that led him to Christ and why his mission is to tell others that abundant life is possible, even in prison.

The first time Scott Highberger got arrested he was just 12 years old. Growing up in Michigan City, Indiana, he was surrounded by dysfunction and substance abuse from a young age — and it wasn't long before he began to adopt the habits surrounding him."
 Israel vs Iran/Syria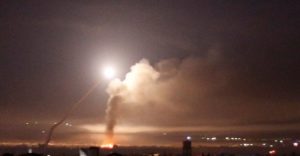 "Report: IDF strikes Iranian, Hezbollah targets near Damascus" This article is just an update of what is happening with Israel in the Middle East.
"The Syrian air defense system is dealing with hostile targets over Damascus, the official Syrian news agency SANA reported. Explosions were also reported in the skies of the Syrian capital.

Syrian air defense units fired on enemy targets above Damascus and destroyed several, state news agency SANA said late on Friday.

It was not immediately clear if the targets were missiles or planes. Video footage showed explosions above the city. Sources in the Syrian opposition reported that the Israeli Air Force attacked the bases of Iranian militias and Assad's regime forces southwest of Damascus."
Abba Father's International Fellowship- East Africa
Dear Man of God. Greetings from our Lord Jesus Christ. I am called Pastor A, a first year Student in Chuka University. I got your newsletter from one of the pastors that works with you, and the way he was sharing the word and the things that is being wrote in the Newsletter touched my souls and as i am speaking with you my life has taken new direction and i feel to more committed to God than never before. I have been going through the Materials and i feel to share this good news with others Students in the University as well the surrounding areas. We always go out for more practicals and evangelism, Crusades, i feel this can be a great opportunity to spread the Word that is in this Materials so that should know that Christ he is at hand and we need to repent and come back to Him.
God bless you as o look to reading from you .
  In His Perfect Care.
  Pastor A
  Bless you
Revelation 22:20 He which testifieth these things saith, Surely I come quickly. Amen. Even so, come, Lord Jesus.
If you like our ministry, please consider making a donation to keep us going. May the Holy God of Israel bless you!