Newly Released Strzok Notes Implicate Obama and Biden DIRECTLY Ordering Sham Flynn Investigation
Verse of the Day
Luke 8:17 For nothing is secret, that shall not be made manifest; neither any thing hid, that shall not be known and come abroad.
Commentary
What happened was both Biden and Obama started a phony investigation against Gen Flynn as a way to get at President Trump. The entire investigation against President Trump was bogus and Obama was behind it. What more evidence does AG Barr need to put these two criminals in jail!
May the Holy God of Israel bless and protect you.
Revelation 20:11 And I saw a great white throne, and him that sat on it, from whose face the earth and the heaven fled away; and there was found no place for them. (12) And I saw the dead, small and great, stand before God; and the books were opened: and another book was opened, which is the book of life: and the dead were judged out of those things which were written in the books, according to their works. (13) And the sea gave up the dead which were in it; and death and hell delivered up the dead which were in them: and they were judged every man according to their works. (15) And whosoever was not found written in the book of life was cast into the lake of fire.

OBAMA AND BIDEN COMMITTED SEDITION
"The Justice Department released Peter Strzok notes from 1/4/2017 regarding the Flynn-Kislyak calls.
Last month it was revealed 2020 Democrat presidential candidate Joe Biden was in a January 5, 2017, Oval Office meeting discussing General Flynn's phone calls with Russian Ambassador Kislyak with Obama, Yates, Comey, Rice and Brennan. Now we know that Obama and Biden were directly involved in the sham Flynn investigation.
Strzok's newly released notes also suggest the secret Oval Office meeting on January 5 was the reason the Flynn investigation was not closed."
THE DEATH OF SEATTLE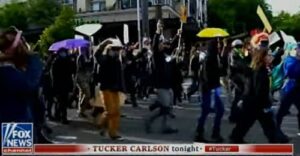 "Billion Dollar Firm Leaving Seattle for Phoenix Due to Unrest in the City"
 I have a feeling that Seattle is going to go the way of Detroit. During the mid 1960s, there were riots in Detroit which killed the city. Many businesses left and then the taxes were raised. The people fled the city, and you see the way it is today!
Back in the day, Detroit was one of the richest cities in America. With the political climate in Seattle and the state, it easy to see Seattle dying and becoming like Detroit! The Hard Left reprobate mind is the most destructive force on earth, and we are seeing this right before our eyes.
"Smead CEO Cole Smead told KTAR, "The unrest that has taken place in the city of Seattle… there is really is not a downtown business community today."
Smead added, "My biggest concern for Seattle was what the business community is going to come back to, and what kind of businesses are going to come back for customers."
REAL TRUTH ABOUT AMERICA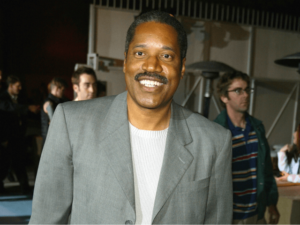 "Larry Elder's 'Uncle Tom' Debunks Myth Political Parties 'Switched' on Racism"
This is a real good article full of truth about race in America.
I also watched the trailer for the documentary, and it was very good.
"The reason the South became increasingly more conservative is because the the Democrats became increasingly more left-wing," Elder explained. "They became increasingly anti-religious, increasingly pro-abortion, increasingly higher taxes [and] pro-union. They were anti-Vietnam War, and the South felt very differently about that."
Elder remarked, "There was a gradual change [in the South] from pro-Democrat to pro-Republican, and that change wasn't even completed until the 1990s. It took 30 years for the South to go from Democrat to Republican, but we're turning this all on race and the 1964 Civil Rights Act?"
PEDOPHILIA IN HIGH GOVERNMENT POSITIONS
Something like this also happened in Great Britain. There is no doubt that throughout the world there are rings of pedophiles in governments including the United States. There is some demonic attraction between powerful politicians and sexual abusing children. I hope the pedophile rings in America are all broken, and these criminals sent to jail, but what about the children who were abused?
"German psychology professor Helmut Kentler reportedly began an "experiment" in the 1970s in which homeless children in West Berlin were intentionally placed with pedophile men.
Kentler thought pedophiles "would make especially loving foster parents," http://DW.com/ reported. And the German government was reportedly on board.A study conducted by the University of Hildesheim has found that authorities in Berlin condoned this practice for almost 30 years. The pedophile foster fathers even received a regular care allowance.
Kentler, who died in 2008, was in a prime position to make the experiment happen, working at Berlin's center for educational research."
ABORTION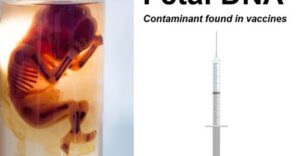 "Aborted Fetal Tissue in Vaccines: Babies Are Born ALIVE at 5-6 Months Old with Beating Hearts and No Anesthesia"
What these scientists are doing reminds me how the Nazis experimented on people in the concentration camps!
"This is a very important interview between Robert F. Kennedy, Jr. and Dr. Theresa Deisher regarding the use of human fetal tissue to culture viruses for vaccines, because Dr. Deisher reveals that human DNA fragments are found in vaccines.
Most of the COVID vaccines being developed are using human fetal tissue to culture the coronavirus."
ARAB RACE CARD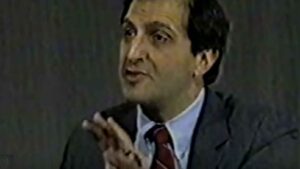 "Historic Video Unearthed: The Arab American Plan to Defeat America's Jews"
This is a real eyeopener. The Hard Left in America was led into attacking Israel along racial lines. The Israelis are white while the Palestinians are brown!
"The Arab American Institute outlined a plan to undermine pro-Israel support in America — and it worked. Around 1990, James Zogby, president of the Arab American Institute, traveled to Jordan to raise interest in his plan to undermine the Jewish community in America by organizing the Left here against Israel's "oppression" of Palestinians.
Zogby saw the power of framing Israelis as "white oppressors" of innocent, indigenous, darker-skinned Palestinians. And he saw the possibilities of mobilizing left-leaning ethnic, racial, and religious groups against "Israeli oppression." The prescient Zogby understood how the Jewish left could easily become the willing lynchpin of his strategy."
ANTIFA VS PATRIOTS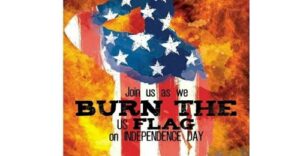 "ANTIFA To Desecrate Gettysburg National Cemetery on July 4 – Then MURDER & BURN White Suburbs under cover of "Fireworks"
Something or some event is going to bring a huge clash between these Communist thugs and the American Patriots.
Once there is a confrontation like this there is no turning back.
Pay careful attention to the Antifa plan to use fireworks as cover to attack the white suburbs!
"ANTIFA is planning to desecrate the Gettysburg National Cemetery by burning flags there on July 4; just before they begin MURDERING White people and BURNING DOWN Suburbs the same day.
Announcements are already appearing on the Internet about the desecration of 3500 Union Solder graves at the Hallowed ground where Abraham Lincoln gave his Gettysburg Address.
The real eye-opener is from a Controlled Unclassified Law Enforcement Bulletin issued as "Law Enforcement Sensitive – For Official Use Only" to Police and Fire Departments about ANTIFA already using fireworks to acclimate suburbia with sounds of explosions, so they can use those to cover for gun fire when they attack white, suburban, neighborhoods the same day."
UPDATE: VOLCANOES AND EARTHQUAKES
This is a Dutchsinse update. It is just a matter of time before a huge earthquake hits the West Coast.
Psalm 104:32 He looketh on the earth, and it trembleth: he toucheth the hills, and they smoke.
If you like our ministry, please consider making a donation to keep us going. May the Holy God of Israel bless you!
Revelation 22:20 He which testifieth these things saith, Surely I come quickly. Amen. Even so, come, Lord Jesus.