P.C. Language Control and the Rise of the THIRD REICH: Stunning new documentary
                          Verse of the Day
1 John 2:17 And the world passeth away, and the lust thereof: but he that doeth the will of God abideth for ever.
Commentary
I posted many great articles that keeps you up to date with critical events. There are too many to give details about them.
The modern Hard Left Fascists are rising in front of our eyes. They are such hardened ideologues that nothing can stop them. They will continue until they are stopped by the Second Coming of Jesus Christ. In a sense, they are just like the Muslims in Europe. This is a MUST watch video.
Hard Left
P.C. Language Control and the Rise of the THIRD REICH: Stunning new documentary reveals why we must stop the rise of safe spaces, social justice warriors and progressive fanaticism 09/28/16  The modern Fascists are rising in front of our eyes. They are such ideologues that nothing can stop them. They will continue until they are stopped. In a sense, they are just like the Muslims in Europe. This is a MUST watch video.

"In a stunning new documentary released just today, I reveal how politically correct speech control (thought control) gave rise to Adolf Hitler and the Third Reich. The film reveals how the phenomenon of progressive fanaticism — safe spaces, social justice warriors, microaggressions, generation snowflake crybullies — mirrors the Brownshirts of Nazi Germany and escalates demands for obedience into physical violence against innocents."
American Politics/ New World Order – World Government
Emergency! Hillary / Globalists Shutting Down Opposition Media 09/27/16  Everyone concerned about copyright and censorship NEEDS to watch this – we HAVE to stand together against this! As our forefathers said, if we don't hang together, we'll all hang separately. It's now becoming just as true today.
American Politics/ Financial Armageddon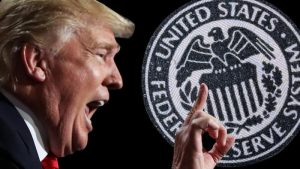 Fed on ropes as Yellen seeks to fend off Trump blows 09/27/16  "Populist attacks from all sides make central bank vulnerable to calls to rein it in, say analysts"
I never dreamed that a Republican presidential candidate would expose the Federal Reserve. Trump did it in front of a national audience during the debate! This is astounding because Trump went after the heart of the beast.
The Fed is a monster and it is the reason why the nation is $20 trillion in debt. I call the Fed the "banksters" and the politicians supporting them are the "gangsters."
There is no doubt that Trumps life is in danger since the banksters and gangsters can't let their corrupt system collapse under Trump's onslaught. There is NO doubt that Trump is the real deal or he never would have exposed the Fed!
"After a fusillade of excoriating and in many ways unprecedented attacks on the Federal Reserve by the Republican presidential candidate, Janet Yellen, the US central bank's chair, finally hit back.
Mr Trump is throwing punches at a time when the US central bank is under assault from both sides of the partisan divide, and at a time when polling suggests public confidence in its leadership has declined during a subpar economic recovery.
Some experts say the Fed is vulnerable and that the populist attacks could fuel demands by politicians for tighter constraints on its policy freedoms. Mr Trump "is tossing a lot of fuel on the fire", says Sarah Binder, a professor of political science at George Washington University. "It intensifies the partisan criticism of the Fed and keeps the Fed in the politicians' crosshairs."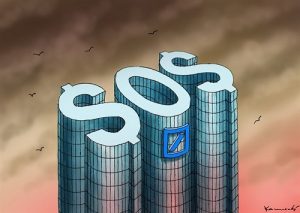 Deutsche Bank Is Going Under: The Real Reason Germans Were Told To Prepare For A National Crisis? 09/27/16  Please pay close attention to what is happening with the Deutsche Bank. It is one of the largest banks in the world, and if it fails, it could bring down the world economy with it.
This is what happened in 2008 when a few huge US banks failed, which triggered the economic meltdown that almost pulled down the world economy. This bank seems to be on its last legs and could go fast.
"There is a very real possibility that Deutsche Bank is going down.
If the most prominent bank in Germany fails, the effect on Europe will be profound, and I don't think the United States will escape the effects. The ripples will turn into a tsunami as they travel across the Atlantic. Already, the bank's troubles have stressed the American stock market.
Angela Merkel has stated that Deutsche Bank will not be getting a bailout from the European Central Bank – the lender of last resort for European banks.
The Department of Justice recently issued a $14 billion fine to the bank to settle a mortgage-backed securities probe…and the bank has no intention of paying. "Deutsche Bank has no intent to settle these potential civil claims anywhere near the number cited," the company said in a statement early Friday in Frankfurt. "The negotiations are only just beginning. The bank expects that they will lead to an outcome similar to those of peer banks which have settled at materially lower amounts."(source)
Deutsche Bank shares fell alarmingly this morning on the news that Merkel won't support the bank. Deutsche shares fell as much as six percent to €10.67 in early Monday trading, the worst performance since 1992.
The bank has lost over 52 percent of its value since January and over 56 percent in the last twelve months. Earnings per share fell as much as €6."
Hard Left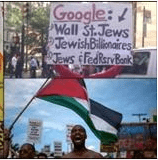 Black Lives Matter's Anti-Semitic Bedfellows 09/27/16  Both Hillary Clinton and Obama support and promote this group. Obama even had them at the White House!
Because of its hatred for Israel, this group is going to end up as a disaster for all who are part of it because the curse of God hangs over it. Its end is going be ugly for all, including the nation. This is a very good article and I learned from reading it.
"With the Black Lives Matter movement's adoption of a formal manifesto charging Israel with genocide, militant anti-Zionists are threatening to sabotage yet another progressive cause.
Obsessed with spreading demonization of the Jewish state across the Western world by any means necessary and at any cost, time and again anti-Israel campaigners have fought tooth and nail to insert defamatory anti-Israel language into resolutions and bylaws of unions, NGOs, political parties and other institutions advancing unrelated progressive agendas. Time and again, this hijacking has driven more enlightened activists out of the host movement, contributing to its decline.
From its inception three years ago, Black Lives Matter—and the movement to end police brutality against African Americans in general—received unwavering support from progressive Jewish organizations, such as T'ruah and the Jewish Community Relations Council of Greater Boston (JCRC), which in turn facilitated more mainstream acceptance of Black Lives Matter and its aims. Although plenty of individual BLM leaders fell in with the BDS movement in the face of sustained pressure, plenty of others worked to keep bridges with sympathetic Americans as open as possible.
All that seems to be going up in smoke since the adoption of the new platform. "We cannot and will not align ourselves with organizations that falsely and maliciously assert that Israel is committing 'genocide,'" the JCRC said in a statement. "We reject participation in any coalition that seeks to isolate and demonize Israel singularly amongst the nations of the world."
"[We] are extremely dismayed at the decision to refer to the Israeli occupation as genocide," replied T'ruah. Harvard law professor Alan M. Dershowitz, a longtime campaigner against police abuses, warned that the "obnoxious and divisionary platform plank may destroy [BLM's] credibility with regard to police abuse in America."
There was backlash even within the African American community. The Ecumenical Leadership Council of Missouri, which represents hundreds of predominantly African American churches throughout the state, issued a statement saying it "rejects without hesitation any notion or assertion that Israel operates as an apartheid country" and reminding the public that Jewish Americans have "worked with African-Americans during the civil rights era when others refused us service at the counter — and worse."
American Politics/ Israel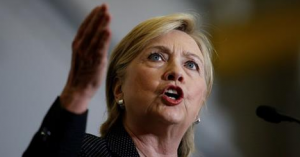 Hillary Clinton is not a friend of Israel 09/28/16  This is a very complete article showing how Hillary is no friend of Israel, and is actually more like an agent of the Muslim Brotherhood. After reading it, you will have no doubt that Hillary is not a friend of Israel.
"Hillary Clinton has a lifetime of anti-Israel positions. She said she was a big supporter of Israel when she was in the U.S. Senate, when she needed campaign contributions from American Jews and New York's Jewish voting bloc. She has not been pro-Israel since her resignation from the Senate to become Secretary of State in January 2009.
When Hillary Clinton was the Secretary of State, she helped Barack Obama craft his anti-Israel positions. Like other presidents, Obama made his own policy; he fundamentally transformed America's foreign policy. He reoriented America's Middle East policy in favor of the ayatollahs, to make Iran the regional superpower, disadvantaging America's traditional allies: Israel, Egypt, Saudi Arabia and the other Sunni Arab monarchies. Like other secretaries of state, Hillary had the option of resigning if she did not agree with the foreign policy, but she shared the same flawed vision of the world as Obama."
Earthquakes – Volcanoes
Monster volcano Katla keeps clearing her throat, a large earthquake hit yesterday 09/28/16  If this volcano erupts, it will devastate Europe since its ash plume heads directly west into Europe. The plume can destroy crops and kill people, along with grounding all aircraft. I believe it will erupt in God's perfect timing as judgment upon Europe.
"Katla has erupted at least 22 times since Iceland was settled 1,100 years ago, another eruption in the not-too-distant future is therefore inevitable.
As Haraldur points out the major problem with Katla, and many of Iceland's other large volcanoes, is that they capped by a thick ice sheet. When 1,200°C (2,192° F) hot magma rises up in the volcano beneath the glacier it causes massive melting of the ice and violent steam explosions.
Normally, this magma would create relatively harmless lava flows on land, but the steam explosions in the glacier change the nature of the eruption to explosive, with production of huge volumes of ash that are dispersed widely in the atmosphere.
All the highest mountains in Iceland are volcanoes, and they have accumulated layers of ice on top that may be 400 to 700 meters thick. When Katla will eventually erupt it has, according to Haraldur, the potential of generating an eruption that is at least ten times larger than the 2010 Eyjafjallajökull eruption."
Christian Apostasy
Faith Leaders Call To 'Repentance' Progressive Catholics and Protestants Aiding George Soros' 'Anti-Christian' Agenda 09/28/16  I am "jumping for joy" after reading this article. Finally, someone with boldness took a stand and exposed the Hard Left fake religious spirit that is trying to pass itself off as from God.
God is so good to reveal and expose all of this evil cloaked as Christianity. These are the tares in the wheat. They are full of religious spirits and not the Spirit of God!
"An open letter signed by more than 75 of America's evangelical and Catholic leaders calls upon politically progressive groups that claim to be members of a traditional "faith" to refuse financial assistance from leftwing billionaire political activist George Soros and his political allies.

The group of leaders – which calls itself the American Association of Evangelicals – writes in its letter: After years of earnest but less public attempts, it is now with heavy hearts, and a hope for justice and restoration, that we Christian leaders urge 'progressive evangelicals' and Catholics to repent of their work that often advances a destructive liberal political agenda. We write as true friends knowing that most believers mean well. We desire the best for you and for the world God loves.

The faith leaders cite leaked documents from DCLeaks that recently confirmed "wealthy, anti-Christian foundations, following the lead of billionaire George Soros's Open Society Foundation, fund and "rent" Christian ministers as "mascots" serving as surprising validators for their causes."
Christianity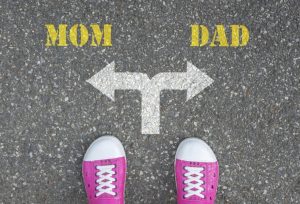 How decades of divorce helped erode religion 09/27/16  The main reason for this is because divorce breaks the hearts of children in the marriage. God warns NOT to divorce because of how it affects the seed. The massive amounts of divorce in America has damaged the children who are growing up brokenhearted.
In my healing of the brokenhearted ministry, one of the first things I look for is a broken heart. Only Jesus Christ can heal the brokenhearted and nothing man invents can do it. If anyone wants to prayed over for the healing of a broken heart, please email me at [email protected] and put brokenhearted in the subject line.

Malachi 2:14  Yet ye say, Wherefore? Because the LORD hath been witness between thee and the wife of thy youth, against whom thou hast dealt treacherously: yet is she thy companion, and the wife of thy covenant.
(15) And did not he make one? Yet had he the residue of the spirit. And wherefore one? That he might seek a godly seed. Therefore take heed to your spirit, and let none deal treacherously against the wife of his youth.
(16) For the LORD, the God of Israel, saith that he hateth putting away: for one covereth violence with his garment, saith the LORD of hosts: therefore take heed to your spirit, that ye deal not treacherously.

"Two widely recognized trends in American society might have something to do with each other.
Divorce rates climbed to the highest levels ever in the 1980s, when about half of all marriages ended in divorce.
And in the present day, Americans are rapidly becoming less religious. Since 1972, the share of Americans who say they do not adhere to any particular religion has increased from 5 percent of the population to 25 percent.
Could those two trends be related? A new study from the Public Religion Research Institute says yes. The children of divorced parents have grown up to be adults of no religion.
People whose parents divorced when they were children are significantly more likely to grow up not to be religious as adults, the study found. Thirty-five percent of the children of divorced parents told pollsters they are now nonreligious, compared with 23 percent of people whose parents were married when they were children."
The TRUE Feast of Trumpets 2016 | The Annual Rapture Window  The Jewish New Year – Rosh Hashanah – Feast of Trumpets begins tonight – the window for the sounding of the Last Trump spoken of by the Apostle Paul in 1 Corinthians 15:52, where our Lord will take us out of harm's way. Will it be this year? Probably not, I hope 2017 – but only God knows the date for sure.
"Rosh Hashanah or Jewish New Year is called the Feast of Trumpets in the Bible because it begins the Jewish High Holy Days and Ten Days of Repentance with the blowing of the ram's horn, the shofar, calling God's people together to repent from their sins. During Rosh Hashanah synagogue services, the trumpet traditionally sounds 100 notes. Rosh Hashanah is also the start of the civil year in Israel. It is a solemn day of soul-searching, forgiveness, repentance and remembering God's judgment, as well as a joyful day of celebration, looking forward to God's goodness and mercy in the New Year.
Rosh Hashanah is celebrated on the first day of the Hebrew month of Tishri (September or October)." It changes yearly because it's based on a lunar calendar, not a solar one.
1 Corinthians 15:51-53

Behold, I shew you a mystery; We shall not all sleep, but we shall all be changed,

In a moment, in the twinkling of an eye, at the last trump: for the trumpet shall sound, and the dead shall be raised incorruptible, and we shall be changed.

For this corruptible must put on incorruption, and this mortal must put on immortality.