Planned Parenthood, ACLU Sue Indiana Over Law Banning Abortions of Down Syndrome Babies
                              Verse of the Day
Romans 1:21,22 Because that, when they knew God, they glorified him not as God, neither were thankful; but became vain in their imaginations, and their foolish heart was darkened. Professing themselves to be wise, they became fools,

Commentary
I've posted several articles about the reprobate mind and just how dangerous it is because society to starting to act on this mind. Everyone is now in danger, when they legally kill the young, and now are moving to kill the old and sick. There is no end to the killing that the reprobate mind can perpetrate on society. We are really heading into perilous times as 60 million babies have been "legally" murdered and now they are targeting the elderly and sick.
I see the Hard Left with the same murdering spirit which is in the Muslims. There is no end to death and killing with both of these groups, although I do think the Hard Left mind is worse. What they both have in common is that they hate the God of Israel.
Proverb 8:36 But he that sinneth against me wrongeth his own soul: all they that hate me love death.
May the Holy God of Israel bless and protect you.
1Thess 4:16,17 For the Lord himself shall descend from heaven with a shout, with the voice of the archangel, and with the trump of God: and the dead in Christ shall rise first: Then we which are alive and remain shall be caught up together with them in the clouds, to meet the Lord in the air: and so shall we ever be with the Lord. (18)Wherefore comfort one another with these words.
Hard Left – Murder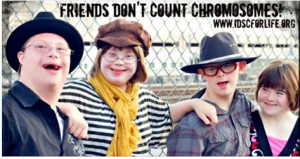 Planned Parenthood, ACLU Sue Indiana Over Law Banning Abortions of Down Syndrome Babies 04/09/16  When I looked at the picture of Down Syndrome Children and how the Hard Left Fascists want them killed, all I could think of was the Nazis. Before killing the Jews, the first target of the Nazis were the handicapped children.
Notice how the Hard Left wants all the protections of these children stripped away, so they can be murdered in the womb by heartless abortionists.
Can there be any more evil organization on earth than PP? I think that it rivals ISIS in evil and cruelty. PP kills about 330,000 babies each year and even ISIS doesn't kill that many people.
What we should do as a society is to make sure that all handicapped children are helped, so they are not a great financial burden on the family. This shows compassion and not the heartless, cold killing heart of PP and the Hard Left reprobates.
I have warned over and over that within the Hard Left is a murdering spirit that, if possible, would kill us. These are dangerous people.
"Planned Parenthood of Indiana and Kentucky and the ACLU are suing the state of Indiana over its new law that bans abortions sought for genetic abnormalities such as Down syndrome, or for undesirable sex or race.
The lawsuit, filed in federal court, also challenges a provision of the law that requires aborted babies to be buried or cremated, a direct response to the practice of abortion clinics contracting with waste management companies that ultimately burn aborted babies with biohazard medical waste.
"The United States Supreme Court has repeatedly stressed that a woman, not the state, is to determine whether or not to obtain an abortion," ACLU of Indiana legal director Ken Falk said, reports CBS News. "The State of Indiana's attempt to invade a woman's privacy and to control her decision in this regard is unprecedented and unconstitutional."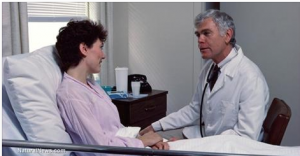 Beginning of the end for granny: California to permit medically assisted suicide 04/09/16  This is easy to see coming. The killing of babies in the womb, who can't defend themselves, will now spread to the elderly and sick.
How can we ever trust this medical system, when the doctors kill the babies and now they will have power to kill the sick and injured? This killing will be tied into Obamacare.
I think that it will soon get so bad that you will have to watch over your loved ones under a "doctor's" care. There probably will be incentives for these "doctors" to euthanize patients.
"While some are hailing the measure as humanitarian, others are claiming that it only adds to a host of other laws and policy changes that are creating the impression among many that human life is no longer sacrosanct, no matter what.
Last October, Democratic Gov. Jerry Brown of California signed new legislation permitting terminally ill people to request medication that will kill them from a doctor, otherwise known as "assisted suicide."
Shortly after Brown signed the bill, there was some confusion among the public about when it would actually take effect, due to the unusual manner in which the bill was passed – in an "extraordinary session" of the legislature called by Brown himself. Under such conditions, any law that is passed cannot take effect for 90 days after that session is adjourned."
Death on Demand: The Right to Life Is Becoming a Duty to Die in Post-Christian Culture  This article was first published in January, but with the California decision it is more relevant than ever because it shows the path that we're also on. It's only a matter of time before this is law in the US, if we continue as we're going without public outcry.
"In February 2015 the Supreme Court of Canada found a constitutional right to physician-assisted suicide when it struck down that nation's prohibition against the practice. The Carter v. Canada decision gave Parliament and provincial legislatures a year to craft legislation addressing the issue. By unanimous decision, the Court held that the criminal penalties under review violated the Canadian Charter of Rights and Freedoms, in particular Section 7, by denying individuals the right to control over fundamental life choices, and by causing unnecessary suffering…

As the year draws to a close on February 6th, in the absence of legislation that fits the Court's criteria, physician-assisted suicide will be available to "competent adults who seek such assistance as a result of a grievous and irremediable medical condition that causes enduring and intolerable suffering." Note that it doesn't require a terminal illness, but only "intolerable suffering" of any type, including psychological pain. Already one province, Quebec, has attempted to address the issue through a provincial law which defines assisted-suicide as part of the "continuum" of health care.

The law in Quebec is problematic for physicians who have moral objections to ending the lives of their patients. It requires all doctors either to give the requested fatal treatment or to make a referral to another doctor who will. And Saskatchewan's College of Physicians and Surgeons just published a draft ethics policy requiring any physician with a moral objection to refer patients to another doctor for all "legally permissible and publicly-funded health services" (including euthanasia) and if no other doctor can be found, the policy requires the original doctor to comply, "'even in circumstances where the provision of health services conflicts with physicians' deeply held and considered moral or religious beliefs.' In other words, a willingness to kill patients who want to die may soon become necessary to practice medicine in Canada."
Islam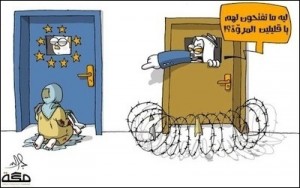 Gulf Arab States Close Doors to Syrian Refugees 04/10/16  This is a great article about Saudi Arabia and other Arab countries closing their borders to Muslim refugees, while the UN demands that the US take in huge numbers.
"But while the United Nations lumps the responsibility onto the West, you might ask why countries like Saudi Arabia, which claims to have absorbed around half a million Syrians, do not provide any data to support their statements.
Indeed, in 2013, net migration of those deemed to be Syrian nationals stood at around just 20,000, with criticism aimed at the country for only accepting Syrians who already have families in the Kingdom.
In fact countries that could take more, and haven't remain free of criticism, presumably because they aren't signatories to the 1951 UN Refugee Convention. This isn't a sign that we are better. It's a sign that we are dumber.
We as Western nations afford moral and political equivalence for almost all other countries around the world nowadays (most recently, Cuba and Iran) but we don't make the same demands of these countries as we place upon ourselves.
What about Malaysia? Why can't they take more migrants and refugees? Indonesia? India? China? Argentina? Has Ban Ki Moon lobbied his home nation, South Korea?
But the onus is, apparently, on Britain, France, and America. We are destined to follow Germany's lead, a country now inundated with migrants not just from Syria, because Mrs. Merkel stupidly threw her doors open and declared, "Come one, come all!"
Islam – Europe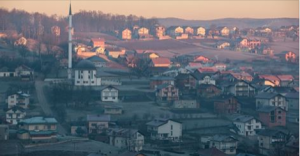 Sharia Villages: Bosnia's Islamic State Problem 05/09/16  It appears that an Islamic state is forming in the middle of Europe. The Muslim terrorists are all over Europe and are spreading like a cancer.
The Muslims are at war with Europe, and yet the Europeans still are bringing them in by the millions! We truly are watching the suicide of an entire culture. The leaders are insane, while the people are powerless to try and stop it.
Remember, America is next in line for what is happening in Europe. Obama and the Hard Left have the exact same thinking process as the reprobates in Europe.
You are watching God's judgment on a people as it is happening!
It is in somewhat slow motion, but now it's really starting to accelerate. The Europeans mocked and rejected the Lord, and now look them.
Psalm 9:17  The wicked shall be turned into hell, and all the nations that forget God.
"According to findings by the Bosnian Ministry of Security, not only were munitions from Bosnia used in the January 2015 attack on the satirical magazine Charlie Hebdo, but some of the weapons used in the November 13 Islamic State attack on Paris were also from former Yugoslav production.
It increasingly looks as though a new sanctuary for IS fighters, planners and recruiters has been established right in the middle of Europe. In some remote villages, the black flag of IS is flown and, as a share of the population, more fighters from Bosnia-Herzegovina have joined IS than from any other country in Europe, except for Belgium.
Around 30 Bosnians have lost their lives in the Middle Eastern battlefields, with some 50 having returned home."
Hard Left – Europe and Islam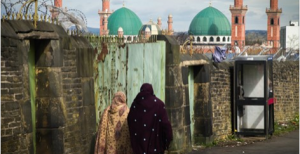 UK Equalities Chief Who Popularized The Term 'Islamophobia' Admits: 'I Thought Muslims Would Blend into Britain… I Should Have Known Better' 04/10/16  It is too late because there are huge numbers of Muslims in Europe. As I said many times, Europe is committing suicide by Muslims.
This man was totally blinded because he rejected the truth of the Bible, so he was wide open for spiritual blindness.
Europe has no way out now since the Muslims have too much power in Europe. The only thing that awaits Europe is incredible bloodshed and violence.
Romans 1:21  Because that, when they knew God, they glorified him not as God, neither were thankful; but became vain in their imaginations, and their foolish heart was darkened. (22) Professing themselves to be wise, they became fools,
"The former head of Britain's Equalities and Human Rights Commission (EHRC), Trevor Phillips, has admitted he "got almost everything wrong" on Muslim immigration in a damning new report on integration, segregation, and how the followers of Islam are creating "nations within nations" in the West.
Phillips, a former elected member of the Labour Party who served as the Chairman of the EHRC from 2003-2012 will present "What British Muslims Really Think" on Channel 4 on Wednesday. An ICM poll released to the Times ahead of the broadcast reveals:

One in five Muslims in Britain never enter a non-Muslim house;
39 per cent of Muslims, male and female, say a woman should always obey her husband;
31 per cent of British Muslims support the right of a man to have more than one wife;
52 per cent of Muslims did not believe that homosexuality should be legal;
23 per cent of Muslims support the introduction of Sharia law rather than the laws laid down by parliament.

Writing in the Times on the issue, Phillips admits: "Liberal opinion in Britain has, for more than two decades, maintained that most Muslims are just like everyone else… Britain desperately wants to think of its Muslims as versions of the Great British Bake Off winner Nadiya Hussain, or the cheeky-chappie athlete Mo Farah. But thanks to the most detailed and comprehensive survey of British Muslim opinion yet conducted, we now know that just isn't how it is."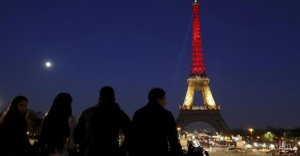 France: Exodus of 10,000 millionaires amid rising Muslim tensions 04/09/16  This is all part of the European meltdown. France is one of the richest countries in Europe and the wealthy see what is coming.
They are getting out, and right now Australia and America are the countries they are heading to.
"According to the report, Millionaire migration in 2015, France topped the list of countries with maximum millionaire outflows as it lost 10,000 millionaires, or 3% of its millionaire population. Among the cities that saw maximum millionaire outflow, Paris, was at the top – losing about 6% of its millionaire population or 7,000 millionaires in 2015 to the UK, the US, Canada, Australia and Israel.
"The large outflow of millionaires from France is notable – France is being heavily impacted by rising religious tensions between Christians and Muslims, especially in urban areas. We expect that millionaire migration away from France will accelerate over the next decade as these tensions escalate," the report warns.
After France, the list of countries ranked by millionaire outflows includes China ranked second, followed by Italy, India, Greece, the Russian Federation, Spain and Brazil in descending order.
"As for inflows, Australia was the favourite destination with maximum inflows in 2015 – a total of 8,000 new millionaires. The US was ranked second with 7,000 inflows, followed by Canada, Israel, the UAE and New Zealand."
Hard Left – Israel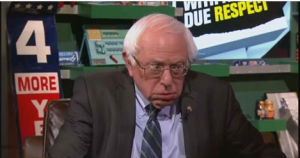 SANDERS' SLANDERS AGAINST ISRAEL 04/09/16  I have heard Sanders say outrageous things against Israel and I am not aware of anyone challenging him or confronting him. Great numbers of youth are following him and are going along with what he is saying. He could be the one to coalesce the Hard Left against Israel. He is Jewish himself and yet has this loathing against the nation of Israel. He sounds exactly like Hamas in his attacks against Israel. There is a curse hovering over him and his followers because they are 100 percent against Israel.
"Senator Bernie Sanders of Vermont, a self-described socialist who is running for the Democratic Party presidential nomination against Hillary Clinton, has made utterly irresponsible accusations against Israel that would make Palestinian propagandists proud.
During an interview Sanders conducted with the editorial board of the Daily News on April 1, Sanders accused Israel of "indiscriminate" attacks against "innocent" Palestinians in Gaza. As a result, he said, "a lot of innocent people were killed who should not have been killed."
Without citing any basis for his claim, Sanders stated his recollection that "over 10,000 innocent people were killed in Gaza." The Daily News checked the figure online, which turned out to be about 2,300 killed, and 10,000 wounded. Even those figures are questionable with regard to actual civilian casualties if they rely on United Nations sources. The UN's sources included the Palestinian Ministry of Health in Gaza, which is run by Hamas's very own Mufiz al-Makhalalati."
Zephaniah 1:14  The great day of the Lord is near, it is near, and hasteth greatly, even the voice of the day of the Lord: the mighty man shall cry there bitterly.