Planned Parenthood President: 'No Such Thing as Infanticide in Medical Care
Verse of the Day
Proverbs 8:36 But he that sinneth against me wrongeth his own soul: all they that hate me love death.
Commentary
These people which are in the Hard Left just love to kill babies because the little ones are in the image of God. Whether they know it or not, the reason behind the killing is their hatred for God. Anyone who loved the Lord would not abort a baby.
May the Holy God of Israel bless and protect you.
Luke 17:2 It were better for him that a millstone were hanged about his neck, and he cast into the sea, than that he should offend one of these little ones.
Hard Left

with Lying Spirits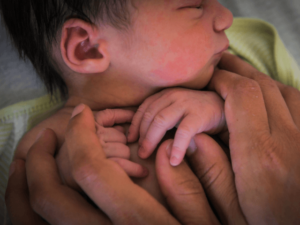 "Planned Parenthood President: 'No Such Thing as Infanticide in Medical Care'"
"Planned Parenthood President Dr. Leana Wen wrote in a letter to the Wall Street Journal (WSJ) editorial board this week that there is "no such thing as infanticide in medical care."

In addition to the stories of abortionists, a study released in 2013 by the pro-abortion rights Guttmacher Institute found that women who were seeking both first-trimester and late-term abortions provided the same reasons for delaying their abortions, including "not knowing about the pregnancy," "trouble deciding about the abortion," and "disagreeing about the abortion with the man involved."

The study concluded that "most women seeking later terminations are not doing so for reasons of fetal anomaly or life endangerment."
Breaking the Deep State Swamp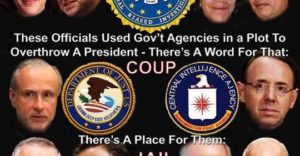 "Make No Mistake the Mueller Investigation was a Coup Against President Trump and It's Perpetrators Should Be Treated as Such" With all the evidence that has been made public against Mueller, Rosenstein, the FBI, CIA and so many others, there has to be investigations with convictions of these criminals.
I think that with prayer backing, God will apply justice and have these criminals put in jail!
Psalm 89:14 Justice and judgment are the habitation of thy throne: mercy and truth shall go before thy face.

"There is no way that Rosenstein could have performed even a cursory conflict of interest review and determined that Robert Mueller had no conflicts of interest.

Mueller is best friends with James Comey who was and is a key player in the FISA and Trump scandals. That alone should have disqualified Mueller from being the Special Counsel. But that is not all. Mueller was the FBI Director during the Uranium One scandal. He even delivered uranium to Russia on an airport tarmac in Europe per Hillary Clinton's instructions! Any conflict of interest should have disqualified Mueller due to the sensitivity, legal nature and importance of the mandate of the Special Counsel. This was a setup! This was a coup!"
Hard Left and TDS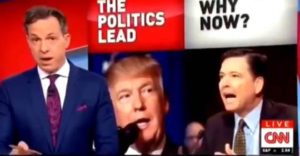 "Montage of Crazed Democrat-Media Deep State Mouthpieces Repeatedly Spread "Trump Russia Collusion" Conspiracy Theories" There is no doubt the Hard Left tried to pull off a soft coup against President Trump. There was too much prayer behind the President to remove him from office. God and work for him to do like recognizing Jerusalem as Israel's capital and recognizing that the Golan belongs to Israel! I'm sure the Lord has more for President Trump to do.
I hope that one mission of the President is to destroy the Hard Left and drain the DC swamp along with exposing every pedophile ring!
Proverbs 21:1 The king's heart is in the hand of the LORD, as the rivers of water: he turneth it whithersoever he will.

"Mueller's attempted coup of President Trump ended on Friday when he gave his final report to the Justice Department and AG Bill Barr with no new indictments.

The Democrats and their stenographers in the media spent over 2 years spreading Trump-Russia collusion conspiracy theories.

Tinfoil hat-wearing lead Trump-Russia conspiracy theorist Rachel Maddow cried on air Friday night as she reported that Mueller's inquisition had ended with a whimper."
Protecting Pedophiles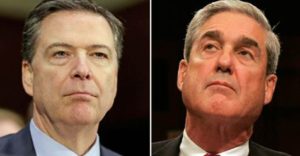 "Attorney Who Fought to Keep Sex Trafficker and Clinton Friend Jeffrey Epstein's Case Sealed Worked for Mueller and Comey" These two are so corrupt that it is easy to believe they would cover for the rich and famous pedophiles or they also are pedophiles.
I hope that in the end what President Trump is doing will expose all the pedophiles in the DC swamp and beyond.
"Newly uncovered documents from pedophile multi-millionaire Jeffrey Epstein's sex trafficking case in Florida show that corrupt former FBI Directors Robert Mueller and James Comey worked with the attorney that stepped in at the last minute to hide the identity of someone powerful and rich involved in the case."
Insane Hard Left Policies Bringing Disasters to America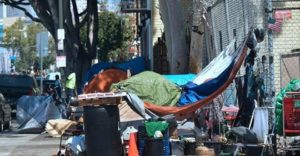 "Medieval" Diseases Flare as Unsanitary Living Conditions Proliferate"
If a plague hits one of these cities, people are going to flee by the hundreds of thousands! This is what happened years back when the plagues hit.
These diseases are happening because of the insane, crazy polices of the reprobate mind that is in power.
Remember, the reprobate mind can only destroy and never create, unless it is sin. The more reprobates in office the faster the destruction of America!
Romans 1:28 And even as they did not like to retain God in their knowledge, God gave them over to a reprobate mind, to do those things which are not convenient;

"Public health officials and politicians are using terms like "disaster" and "public health crisis" to describe the outbreaks, and they warn that these diseases can easily jump beyond the homeless population.

"Our homeless crisis is increasingly becoming a public health crisis," California Gov. Gavin Newsom said in his State of the State speech in February, citing outbreaks of hepatitis A in San Diego County, syphilis in Sonoma County and typhus in Los Angeles County.

"Typhus," he said. "A medieval disease. In California. In 2019."

The diseases have flared as the nation's homeless population has grown in the past two years: About 553,000 people were homeless at the end of 2018, and nearly one-quarter of homeless people live in California."
Hard Left Stranglehold Being Broken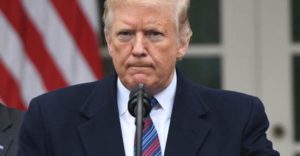 "Trump Says Something Needs to be Done to Combat Anti-Conservative Bias and 'Collusion' By Social Media Companies" The President needs to break this hold the Hard Left has over social media because they have plans to hurt him in the 2020 election. He sees the problem and just how dangerous these people are.
Hard Left vs Christianity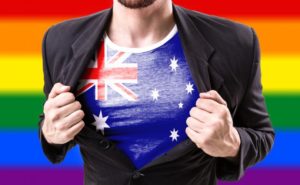 "Liberal Australian Greens want to wipe out religious programs, replace them with LGBT agenda"
This article clearly shows the real hatred of the Hard Left towards God and his word. Open homosexuality and open Christianity can't really coexist. The reprobate mind loathes Christianity and wants to destroy anything or person connected to the Lord. This is a real war that is now out in the open.
Romans 8:7 Because the carnal mind is enmity against God: for it is not subject to the law of God, neither indeed can be.

"The Australian Greens party has hardened its stance on the LGBT agenda in view of the 2019 federal elections to the Senate on May 18 and the House of Representatives on November 2.

The long list of "LGBTIQ+" policies the Greens want to implement includes a commitment to end an existing program funding the presence of religious chaplains in public schools and to use the money in favor of "secular" and "inclusive" support for "diverse" students.

Other anti-religious initiatives are included on the list, in particular "the removal of religious exemptions from anti-discrimination laws." Religious and private schools are especially targeted."
Muslim vs Homosexuals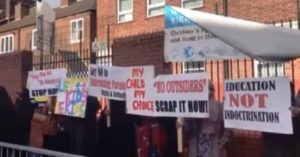 "Muslim Schools Cancel LGBT Equality Classes in London District Saying They Felt "Victimized" by the Program" What a terrible for the Hard Left mind. Which group is more oppressed: the Muslims or the homosexuals. As the Muslims gain more power in Europe, things are going to get very bleak for the homosexuals and the their supporters. In the end, the Muslims will win and go after the homosexuals to kill them.
"What happens when the LGBT community collides with the Muslim community in the UK? We get protests, accusations of homophobia, retorts of just wanting to maintain traditional religious values, both sides feeling like the "victims," and, in the end, a series of LGBT rights and equality classes cancelled at schools in Birmingham's Parkfield Community School district. It's like a leftist circular firing squad, where each group tries to out-victim the other. Whoever is more "oppressed" wins!

The Muslim schools did not want the LGBT lessons. So they were cancelled."
Results of Government Trying to Replace God
Psalm 33:12 Blessed is the nation whose God is the LORD; and the people whom he hath chosen for his own inheritance.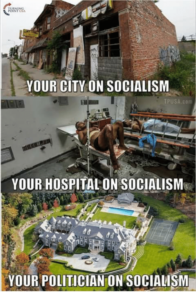 Babes Ruling in America
Having politicians with juvenile minds ruling is part of God's judgment against a nation. With the current crop of demon-dems, they alone prove America is under judgment!
Isaiah 3:4 And I will give children to be their princes, and babes shall rule over them.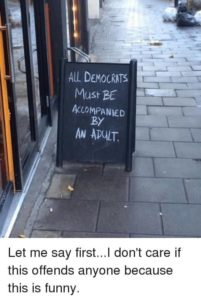 Abba Father's International Fellowship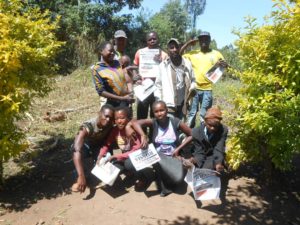 Dearest in Christ Man of God Pastor Dave,
May the Name of the Lord be praised for what he has done to us. The mission good, His presence just went with me along the ways I used to go and preached the Message. All materials was taken away and 92 Men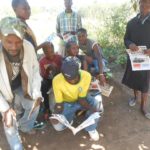 and Women came to the kingdom of God through Your Materials that I distributed to them. We have attached pictures to you to share with others of what the Lord he is doing here in Africa through you.
  In Christ.Pastor N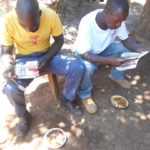 Revelation 22:20 He which testifieth these things saith, Surely I come quickly. Amen. Even so, come, Lord Jesus.
If you like our ministry, please consider making a donation to keep us going. May the Holy God of Israel bless you!