Pro-Life Democrat Slams Pete Buttigieg After He Says She's Not Welcome
Verse of the Day
Psalm 127:3  Lo, children are an heritage of the LORD: and the fruit of the womb is his reward. (4) As arrows are in the hand of a mighty man; so are children of the youth. 
Commentary
All decent people and American Patriots must flee from the demon-dems. This party hates America and loaded with Communists, God haters, homosexual agenda pushers, abortionists, race baiters, Jihadists and much more. America needs to crush the dem party, so it is no longer viable.
Looking for the Blessed Hope, the coming of Jesus Christ for his bride.
Revelation 19:9  And he saith unto me, Write, Blessed are they which are called unto the marriage supper of the Lamb. And he saith unto me, These are the true sayings of God. 
DEMS AND THE BABIES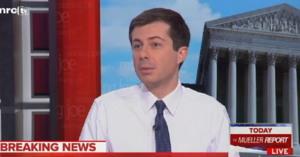 "Pro-Life Democrat Slams Pete Buttigieg After He Says She's Not Welcome: "We Won't Vote for You"
"Pro-life Democrats increasingly are being told that they are not welcome in their political party. On Sunday, presidential candidate Pete Buttigieg, who is considered to be one of the more moderate Democratic contenders, made it pretty clear that pro-life Democrats are not welcome during a Fox News town hall meeting.

Kristen Day, executive director of Democrats for Life of America, told the Catholic News Agency that they have had enough. "We need pro-life Democrats all over the country to go to these candidates and ask the question: Do you want pro-life Democrats in the party? Because if not, we won't vote for you," Day said. She told CNA that the candidates' loyalty seems to be to the billion-dollar abortion industry, not voters."
CUBA AND SAN FRANCISCO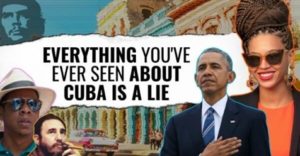 "Student activists visit Cuba, reveal streets like dumpsters of 'rotting trash'" When reading this article, San Francisco and other Hard Left controlled cities came to mind. In a short time, these cities and maybe even states, will look exactly like Cuba. The worse these cities get, the more the Hard Left does nothing. The cities now are the product of reprobate minds. Cuba is exactly what America will look like if the reprobate mind gains total control of America.
"Hours-long waits for gas and food, crumbling buildings and oppressive government surveillance marked the experience of four Americans who captured their trip to communist Cuba on video.

The members of the student activist group Turning Point USA aim to show Americans what some 60 years of socialism has done for a once-thriving country, reported the Daily Caller.

"Everything you've ever seen about Cuba is a lie," TPUSA's Benny Johnson tells viewers in a video published Monday. The activists noted that images of Cuba on the internet and in media reports typically do not portray the harsh reality."
HARD LEFT HATRED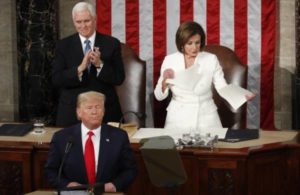 "Pelosi Was Mandated to Preserve Trump's Signed Copy of His SOTU Speech — She Tore It Up Instead"
In case you did not see Pelosi's now infamous act of tearing up her copy of the President's speech, I'm posting it for you to see.
"President Trump delivered a historic State of the Union Address on Tuesday night. Upon entering the House chamber President Trump handed Speaker Pelosi a signed copy of his State of the Union speech as is required.

According to Carl Hibgie — US law requires that Pelosi preserve any official government document: Nancy Pelosi chose to very publicly destroy the document instead."
HARD LEFT AND THE NAME OF JESUS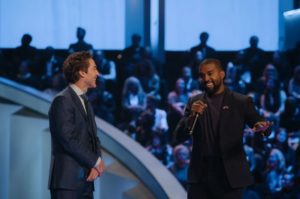 "Kanye West says record labels make artists sign contracts to stop them talking about Jesus" Wow, music artists have contracts which forbid them to say the name of Jesus! I hope what West is doing will free them to sing about Jesus!
"Kanye West says record labels make artists sign contracts promising not to talk about Jesus. He made the assertion during his latest Sunday Service performance with VOUS Church at the Bayfront Park in Miami ahead of the Super Bowl. He said that he and others in the music industry had been guilty of "chasing gold statues" and "selling our souls".

But he also suggested there was pressure on them to keep their Christian faith private, telling the audience that the people he collaborated with on his recent gospel album, Jesus Is King, were relieved to be able to say the name of Jesus out loud while working with him.

"The devil took all the producers, the musicians, the designers. He moved us all out to Hollywood, moved us all out to New York. Chasing gold statues. Literally signing a contract and selling our souls," said West.

He assured Christian music artists and producers that they don't need to be afraid to say the name of Jesus around him. "They got contracts out there that say, 'you can't say Jesus.' When we were working on this album, people were coming to the studio just to say 'Jesus' as loud as they wanted to. You can say Jesus in 'Ye studio," he said."
WAR: IRAN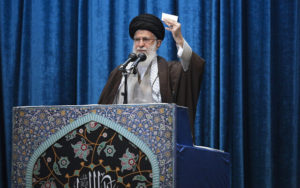 "After Trump plan, Khamenei to fund Palestinian terror groups 'as much as we can'" I believe the Lord's judgment on Iran will get worse until he breaks this nation. Iran's leader want to destroy Israel and take Jerusalem, but this is going to end up in the destruction of Iran!
"Iran's Supreme Leader Ali Khamenei vowed on Wednesday that Tehran would fund Palestinian terror groups to the best of its ability, asserting that it was the proper response to the unveiling of the Trump peace plan.

"We believe that Palestinian-armed organizations will stand and continue resistance and the Islamic Republic sees supporting Palestinian groups as its duty," Ayatollah Ali Khamenei said in address, which was published on his website. "So it will support them however it can and as much as it can and this support is the desire of the Islamic system and the Iranian nation."
WAR: IRAN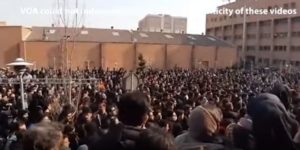 "Iran General Orders His Already Hungry People: Starve Yourselves to Battle U.S" President Trump's sanctions against Iran are really starting to affect the people and the food supply is drying up! This will force Iran to either capitulate or go to war. With statements like this it appears the decision is very close.
"In a speech this week, an Iranian general called on the people of Iran to fast as preparation for standing strong against U.S. sanctions reports Radio Farda. One expert says that this extreme statement was a sure sign that the regime is currently very concerned about the "connection between their heads and their necks."

Hossein Dehghan, the former minister of defense of Iran, addressed a conference on Saturday titled "The idea of resistance in Imam's (Khomeini) school of thought".

In his speech, he acknowledged that U.S. economic sanctions would have a dire effect on the Iranian economy, but Dehghan suggested that the ensuing austerity could be used as a weapon against Iran's enemies. "If America is sanctioning us and wants to keep us hungry, the people should fast to show their resistance," Dehghan said."
Abba Father's International Fellowship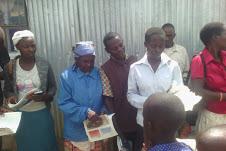 My brothers Pastor David and John.
Greetings in the Precious Name of Jesus. Its joy to write to you and let you know that God Has been Faithful to me. I have been doing Evangelism of door to door Ministry. I was using the Materials you send to me and the out come has been so awesome! Many responded well to the Materials and they were taking the copies with one heart. They asked me more questions about the sings that you shared about the Last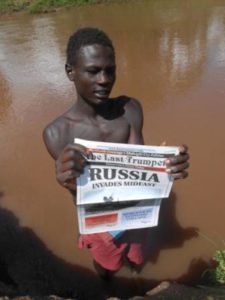 Trumpet, 666 and which says Jesus came to heal the Broken heart. I was able to answer them through the Materials you gave me and refer them
to the Scriptures as you have shared in it. 17 Souls gave their lives to Jesus Christ as their personal Savior. I have attached Pictures so that you share with others of what the Lord He is doing here. God bless you so much as work together in the Vineyard of our Lord Christ. Please send me another Box as i look forward to have the last Mission
this month as we finish up the year.
P C God bless you!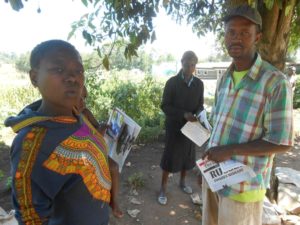 If you like our ministry, please consider making a donation to keep us going. May the Holy God of Israel bless you!
Revelation 22:20 He which testifieth these things saith, Surely I come quickly. Amen. Even so, come, Lord Jesus.