Psychiatrist Blows the Whistle on Pandemic Fearmongering
Verse of the Day
2 Timothy 1:7 For God hath not given us the spirit of fear; but of power, and of love, and of a sound mind.
Commentary
This is a great article showing how fear is the tool of tyrants to control us and force us to do their will!
May the Holy God of Israel bless and protect you.
Hebrews 2:14,15 Forasmuch then as the children are partakers of flesh and blood, he also himself likewise took part of the same; that through death he might destroy him that had the power of death, that is, the devil; And deliver them who through fear of death were all their lifetime subject to bondage.
FEAR AS A WEAPON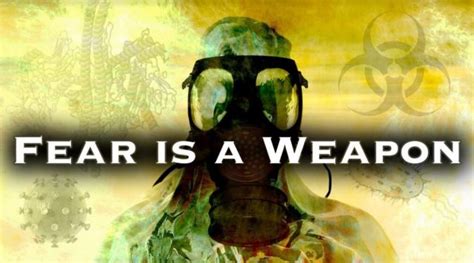 "There's an entire school of research within public health on how to frighten people, known as "fear appeal" Fear appeal is based on the premise that to successfully implement a public health measure, you must first highlight a threat. And, to work, the threat must be made personal, so that people fear for their personal safety

Next, you give people something immediate to do that will set them on the path of cooperating with the plan in its entirety. Examples during the COVID-19 pandemic include not leaving your house, wearing a mask, staying 6 feet apart, closing certain businesses and keeping children home from school. In the future, we can expect to be told we must get vaccinated and digitally tracked before we can resume life as normal

By adding confusion to the mix, you can bring an individual from fear to anxiety — a state of confusion in which you can no longer think logically. In this state, you are more easily manipulated. Eventually, when the fear and anxiety are great enough, desperation sets in, at which point people are willing to do just about anything to get relief."
LOCK DOWNS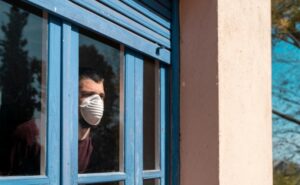 "Report affirms lockdowns are causing major harm to minds, bodies, livelihoods"
These corrupt politicians and public health people are doing this for a flu that kills less than one percent of the population! This is nothing more than a scheme to take away the people's rights and enslave them to these corrupt tyrants.
"The American Institute for Economy Research (AIER) released a report yesterday affirming that virtually all aspects of day-to-day life have been harmed by the COVID-19 lockdowns. The report, containing evidence compiled from various studies, assesses the damage inflicted by the lockdowns across a spectrum of quality-of-life issues, including mental health, the economy, unemployment, crime, and education."
COLLAPSE OF WESTERN CULTURE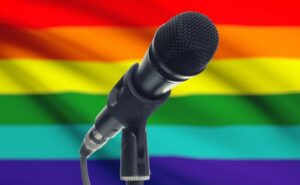 "Surveys show vast majority of Western Catholics support same-sex 'marriage'"
This show the total decay of Western culture. You clearly see how these people are ripe to accept the antichrist because they are in total rebellion against the Lord and his word. The fall is so fast it makes your head spin!
Revelation 22:20 He which testifieth these things saith, Surely I come quickly. Amen. Even so, come, Lord Jesus.
"The report mentions a 2019 survey, which highlighted that 61 percent of U.S. Catholics were in favor of marriage between two persons of the same sex. Thirty-one percent of Catholics were against the idea. However, support for same-sex "marriage" among Catholics in the United States is somewhat dwarfed by the figures found in many Western European countries.
The Netherlands topped the table, with 92 percent of Catholics supporting same-sex "marriage," followed by Belgium and the U.K. with 83 percent and 78 percent, respectively."
REAL IMPORTANT MEDICAL UPDATE ABOUT CORONAVIRUS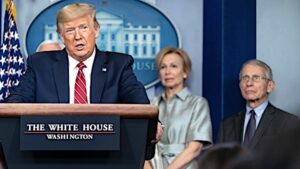 "Senate hears experts decry demonization of livesaving 'Trump drug'"
The evil empire is doing everything it can to keep the virus going, so they can use tyrannical power the people.
"With governors imposing a second wave of lockdowns in response to the coronavirus pandemic, physicians who decry the politicization of a drug they have found to be an effective treatment for COVID-19 testified to the Senate's Homeland Security Committee on Thursday."
AMERICAN COMMUNISTS VS THE CHURCH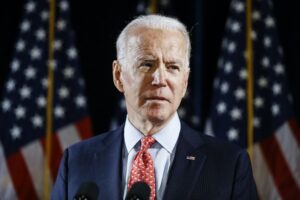 "Why Biden Is a Threat to Traditional Christians and Religious Freedom"
This article is a great summation of what we face if Biden wins. If you understand what the Communist Chinese are doing to the Christians, then you'll understand where Biden is heading.
"Liberals often mock conservative Christians for supporting a notorious sinner and philanderer in Donald Trump, but the left has grown increasingly hostile to biblical (small-o) orthodox Christianity. Even the ostensibly moderate Democratic nominee Joseph Robinette Biden Jr. represents an insidious threat to the religious freedom of conservative Christians. He also represents a threat to Roman Catholics, even though he is himself a practicing Catholic.
How could this be? Biden's rhetoric and policies single out those who adhere to traditional religious beliefs and moral convictions, aiming to limit their ability to live by their consciences and ostracizing them from polite society. The Democrat may outwardly campaign on a platform of unity and diversity, but his candidacy truly represents a threat to traditional religious believers."
THE COMING NEW WORLD ORDER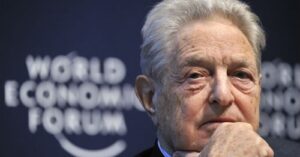 "The Great Reset: What our globalist overlords are planning"
What the NWO is offering is replacing God. It wants to control all phases of your life and provide for you. It wants to operate as a god, and it will set the path for the rule of the antichrist.
These are ruthless, wicked people!
Revelation 22:20

He which testifieth these things saith, Surely I come quickly. Amen. Even so, come, Lord Jesus.
"Because of the COVID-19 pandemic, "the world is facing a massive onslaught against individual liberty and private property." "[A] new kind of collectivism is about to emerge," warns economist Antony Mueller in the Mises Wire. "Like the communism of the past, the new project appeals to the public with the assurance of technological advancement and social inclusion … ecological sustainability and the promise of longevity or even immortality."
DEM COMMUNISTS MANIFESTING AGAINST PATRIOTS!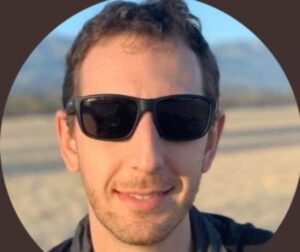 "How Do You Deprogram 75 Million People?" – California Democrat Calls For "Post WWII" Reeducation For Trump Supporters"
This rhetoric is exactly what I've warned for 30 years that the Hard Left was going to turn into. The hate us, and yes, I've said this 100s of times, "As much as the Nazis did the Jews." These Communists will act on this hatred just as the Nazis did. Even when Trump is reelected, I firmly believe they will act on their hatred. They are insane with hatred.
"California Democrat David Atkins this week called for Trump supporters to be "deprogrammed" in "post WWII" type reeducation camps. "No seriously…how *do* you deprogram 75 million people? Where do you start? Fox? Facebook?" Atkins said
"We have to start thinking in terms of post-WWII Germany or Japan. Or the failures of Reconstruction in the South." he added.

After taking heat for his tweets, David Atkins gaslighted by claiming he doesn't really mean "re-education camps" (he does). Many unhinged leftists agree with David Atkins."
FOX NEWS SUICIDE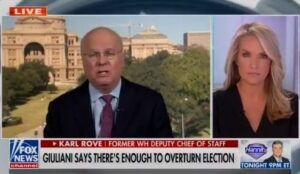 "FOX News Dumpster Fire: Dana Perino Urges Dominion Voting to Sue Rudy Giuliani and Sidney Powell — Attorney Lin Wood Responds"
Both of them are part of the Republican establishment and want President Trump to loose as much as the dems. They hate him so much, it is impossible for them to control it, so they say stupid things.
"On Thursday the Trump campaign held a press conference where they campaign accused Dominion Voting Systems and the Democrat Party of mass fraud.
This was exactly what The Gateway Pundit has been reporting for two weeks now. Democrats stole the election and left a trail of evidence. Following the press conference Karl Rove joined Dana Perino on FOX News where Dana urged Dominion to sue Rudy Giuliani and Sidney Powell."
MEME: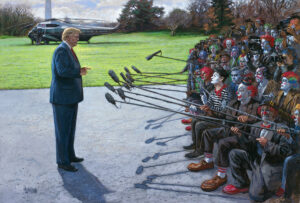 You are Fake News: By, Jon McNaughton
"The Clowns of Fake News at Presidential Briefing!"
This is real good and truth. I was amazed at the detail in the clowns face.
Proverbs 18:7 A fool's mouth is his destruction, and his lips are the snare of his soul.
If you like our ministry, please consider making a donation to keep us going. May the Holy God of Israel bless you!
Revelation 22:20 He which testifieth these things saith, Surely I come quickly. Amen. Even so, come, Lord Jesus.