Putin cements powerful new alliance with Iran and Turkey
Verse of the Day
Obadiah 1:15 For the day of the LORD is near upon all the heathen: as thou hast done (To Israel), it shall be done unto thee: thy reward shall return upon thine own head.
Commentary
Events are happening so fast. Russia is at the center of an axis of evil that is shaping up to look similar to the lineup of nations in Ezekiel 38. Iran and Turkey both have their eyes on the destruction of Israel and capturing Jerusalem. Always remember that in the Middle East the focus is on Jerusalem, even if it is not apparent.
Islam will meet its doom, when the Muslims armies are obliteration at Jerusalem. It appears that Jerusalem is like a baited trap for the Muslim nations, and Jerusalem will be their doom.
May the Holy God of Israel bless and protect you
Hebrews 9:28 So Christ was once offered to bear the sins of many; and unto them that look for him shall he appear the second time without sin unto salvation.
Russian, Syrian, Iranian Alliance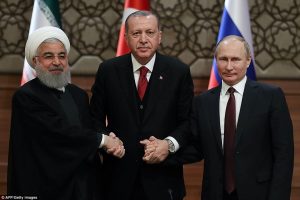 "Putin cements powerful new alliance with Iran and Turkey in challenge to Trump and the West as the three leaders vow to bring a 'lasting ceasefire' to Syria at summit in Ankara" 
Obadiah 1:18 And the house of Jacob shall be a fire, and the house of Joseph a flame, and the house of Esau for stubble, and they shall kindle in them, and devour them; and there shall not be any remaining of the house of Esau; for the LORD hath spoken it.

"Russia, Iran and Turkey have been drawn together in their support of Syria. Putin and Rouhani provide Assad with military support and Turkey has now joined their efforts because it wants to crush US-backed Kurdish forces massing on its border.
Middle East War: Iran vs Israel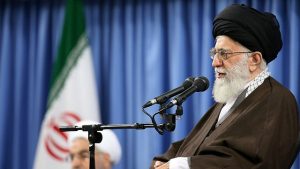 "Khamenei: Israel should be forced to 'retreat to point of demise'" The military confrontation between Israel and Iran can't be far off. Iran wants to destroy Israel in a desporate way, so they don't have the patience for the long term.
"Iran's Supreme Leader Ayatollah Ali Khamenei called Wednesday on the people of Muslim countries to defeat Israel. "With an intense and planned struggle, they should force the enemy to retreat toward the point of demise," he said.

Any move to negotiate with Israel would be an "unforgivable mistake", the cleric added, after Saudi Arabia's crown prince said Israelis were entitled to live peacefully on their own land.

Supreme Leader Khamenei later tweeted, "On days when escalation of oppression & barbarism by the Zionists, in Gaza has saddened and angered those who care for Palestine, we reiterate the perpetual stance of the Islamic Republic regarding the issue of Palestine."
Sweden Hard Left: Loathes Real Christianity
"Crushing the Truth: They 'Reintegrate' ISIS, but Christians Are 'Extremist'" I always watch Europe to gauge the direction of the Hard Left and how far it has advanced. Right now, Sweden in leading the pack, and it is frightening to watch what is happening.
Sweden now is a Hard Left fascist state which loathes real Christianity. There is no way to stop this because they turned their backs on God and hate Israel. This is the terminal stage of judgment.
The Swedes are getting a fascist government and lots of Muslims to destroy their cities. Sweden is doomed, and it now is time for the Christians to make arrangements to leave.
It would be wonderful if we could take in all of Europe's real Christians.
Psalm 94:20 Shall the throne of iniquity have fellowship with thee, which frameth mischief by a law?

"Conservatives are feeling the heavy hand of censorship in the United States and across Western Europe. Their social media accounts are being banned, blocked and canceled on Twitter, YouTube, and Facebook, often over criticism of Islam or immigration.

Popular British anti-Islamization activist Tommy Robinson had his Twitter account suspended last week after he tweeted that Islam promotes killing.

A German activist received a six-month suspended jail sentence for calling Islam a fascist ideology.

A 65-year-old Swedish woman faced charges for saying immigration from the third world will lead to low IQs. She was cleared only because authorities couldn't prove it was her."
Reprobate Mind Taking Over Universities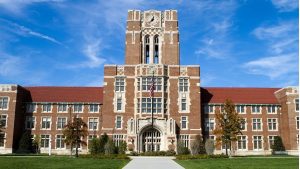 "Todd Starnes: University's 'Sex Week' sounds like a porn film title — But unbelievably, it's real"
Jude 1:7 Even as Sodom and Gomorrha, and the cities about them in like manner, giving themselves over to fornication, and going after strange flesh, are set forth for an example, suffering the vengeance of eternal fire.

"A student group at the University of Tennessee-Knoxville is hosting "Sex Week" – six days of XXX-rated debauchery that make Mardi Gras on Bourbon Street look like a Sunday school picnic.

The annual event is sponsored by a campus organization called "Sexual Empowerment and Awareness at Tennessee." The group wants to promote "sexual health and empowerment."

The workshops at the event have names too offensive to list here, but suffice it to say they are not the type of educational activities most parents have in mind when they fork over thousands of dollars of hard-earned savings to send their 18-year-olds off to college."
 The Hard Left and Open Imigration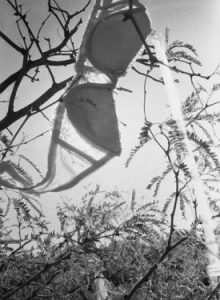 "Trump Was Right: Rape Trees Found Along US Southern Border" The border must be sealed and right away. This should have been in the 1980s by President Reagan. What a mess caused by this open border all because the Republicans want cheap labor and the Dems want lots of new voters.
Washington is so corrupt full of swamp critters, who sold the nation out for their own personal gain.
Psalm 94:2 Lift up thyself, thou judge of the earth: render a reward to the proud. (3) LORD, how long shall the wicked, how long shall the wicked triumph? (4) How long shall they utter and speak hard things? and all the workers of iniquity boast themselves? (5) They break in pieces thy people, O LORD, and afflict thine heritage.

" Just before sundown, a group of men cloaked in camouflage from the Texas Border Volunteers halts their all terrain vehicle, along a winding sandy road. As they make their way around the heavy brush, they circle around a pile of women's undergarments, which lay at the foot of a tree. In sections of land near the U.S.-Mexico border, this is known as a "rape tree." And for the residents of Brooks County, Texas, rape trees are popping up at an alarming frequency.

"I've had three rape cases in the last month," says Benny Martinez, the chief deputy at the Brooks County Sheriff's Department. "These guys are animals. There is an intimidation factor there. If they don't give into the brush guide, [the women] get beat up."

The group who found the "rape tree" are part of the Texas Border Volunteers, a troop of a few dozen private citizens who spend their own time – six or seven hours at a clip – weaving through the low-hanging honey mesquite trees and heavy Texas brush looking to stop immigrants from crossing into this land – and their country – illegally.

Symbols like the rape tree serve as a reminder to volunteers or anyone passing through of the escalating brutality "coyotes" are using to control immigrants they lead through this land."
The Hard Left Destroyed the FBI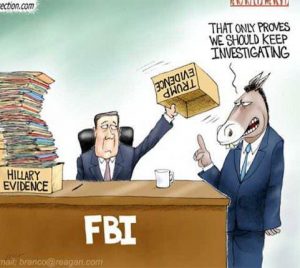 "FBI's rare terror trial loss in Orlando the latest misstep for embattled bureau" Remember, everything the Hard Left controls comes apart. What we are witnessing is the meltdown of the FBI right before our eyes. There is more coming as Congress and investigators are uncovering more about the FBI being out of control under B. Hussein. The DOJ, CIA and other agencies are also coming down.
The leadership and so many in the FBI were proud and arrogant. They never thought their crimes would be found out.
Proverbs 16:18 Pride goeth before destruction, and an haughty spirit before a fall.
"The FBI, already under fire for its handling of tips involving the Parkland school shooter and rocked by the firings and demotions of several high-ranking officials, suffered another significant blow with the acquittal of the Orlando nightclub terrorist's widow.

And it happened in large part — according to the jury's foreman — due to the bureau's failure to record Noor Salman's interview statements.

"Any time you lose you need to take a hard look at 'why did we lose'?" former FBI Assistant Director Ron Hosko told Fox News, noting the rare terror trial loss should be a wake-up call for the bureau and federal prosecutors to "re-evaluate their investigative efforts and their decision making."

"I do think it is time because of this, certainly because of some national conversations about trust in the FBI, that the FBI should look hard as to 'are we in the right place'?" he said.

The Salman verdict reportedly is only the third time since 9/11 someone has been acquitted in a terrorism-related trial and the first time in more than a decade. And now – once again – the embattled bureau's tactics and actions are being put under the public microscope."
The DC Swamp: On the Run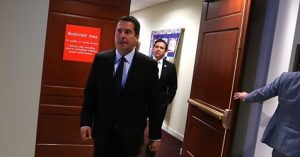 "NUNES WARNING: Demands FBI and DOJ Turn Over Un-Redacted Documents" This was wonderful to read because the DOJ and FBI are now cornered. The DC swamp critters are trapped and exposed for what they are.
President Trump should intercede and force the DOJ and FBI to immediately give up the documents.
"The House Permanent Select Committee on Intelligence (HPSCI) demanded Wednesday that the FBI and DOJ comply with the committee's subpoena to review documents pertaining to the bureau's Russia investigation. In particular, the committee wants the un-redacted version of the original investigative document, also known as "Electronic Communication" that launched the FBI counterintelligence investigation into the Trump campaign, according to a letter issued by the Chairman.

Chairman Devin Nunes, R-CA, sent the letter to Department of Justice Assistant Attorney General Rod Rosenstein and FBI Director Christopher Wray warning them that their lack of compliance with the committee's original Aug. 24, 2017 subpoena to turn over all requested documents could result in "the Committee pursuing all appropriate legal remedies, including seeking civil enforcement" in a federal district court. The committee gave the FBI and DOJ until April 11 to turn over all the documentation requested."
Justice Department Corruption Getting Worse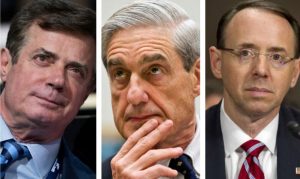 "Unethical Dirty Cop Mueller Stormed Manafort's House Two Weeks Before Rosenstein Provided Support for Raid" Just an update to show you how the DOJ and Mueller are out of control! I hope they all go to jail for how lawless they act. They actually thing they are about the law.
"The memo is dated August 2, 2017 and is from Rosenstein to Mueller supposedly directing Mueller to look into Manafort actions with a Russian operative perhaps before 2016. This however is clearly outside the scope of Sessions' recusal as argued by Manafort and doesn't even address Manafort's argument that these actions are not for Mueller to take or Rosenstein to order but are Sessions actions alone as AG.

Overnight it was reported at Law and Crime that Mueller's raid on Paul Manafort's home took place before August 2nd, the date that Rosenstein provided Mueller support for the raid. The FBI reportedly manhandled Manafort and his wife in the early morning raid on July 26th.

Corrupt Rosenstein provided dirty cop and former FBI Head Mueller a memo giving him permission to raid Manafort's house in an abusive early morning raid two weeks after Mueller had carried out the intrusion. This witch hunt is out of control."
Revelation 22:20 He which testifieth these things saith, Surely I come quickly. Amen. Even so, come, Lord Jesus.