Rep. Paul Gosar: Obama's Fast and Furious, Benghazi, IRS Scandals All Connected to DOJ, FBI Corruption in Trump Probe
Verse of the Day
Numbers 32:23 But if ye will not do so, behold, ye have sinned against the LORD: and be sure your sin will find you out.

Commentary
The latest update about what is happening with the Clinton Crime Cartel scandal and the DC swamp. The news is all exciting because more information is coming out about which is going to force a Special Prosecutor to investigate all this cartel's crime. Fasten your seat belts because the Lord is in the process of destroying this cartel and draining the swamp.
American Politics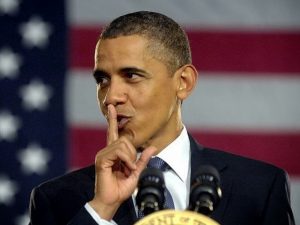 Exclusive — Rep. Paul Gosar: Obama's Fast and Furious, Benghazi, IRS Scandals All Connected to DOJ, FBI Corruption in Trump Probe 02/07/18  Yes, this is wonderful: one call does it all! Let's get all the scandals at the same time. AG Holder ran guns to the Mexican drug cartels and many died, including Americans. He has to go to jail!
Remember Lois Lerner from the IRS and all of her lies! She lied about lying. She has to go to jail!
This is all a big dream that with prayer will come true. You can see how this is growing day by day. This is so big that I really do see a military tribunal needed to deal with all these criminals and traitors. They are not going down without a fight!
Proverbs 6:16-19  These six things doth the LORD hate: yea, seven are an abomination unto him: A proud look, a lying tongue, and hands that shed innocent blood, An heart that deviseth wicked imaginations, feet that be swift in running to mischief, A false witness that speaketh lies, and he that soweth discord among brethren.

"Rep. Paul Gosar (R-AZ), a leading conservative member of the House Committee on Oversight and Government Reform, told Breitbart News Daily on Wednesday that he believes that there is an interconnectivity between various high-profile Barack Obama-era scandals and the latest revelations about corruption at the Department of Justice and FBI.
That all came before the release of new text messages between senior FBI officials Lisa Page and Peter Strzok that detailed how Obama himself was overseeing everything personally on the Hillary Clinton email investigation and rivaling Trump probe. Gosar detailed how this same corruption that is now being further exposed first reared its ugly head in the earliest days of the administration of now former President Barack Obama, with the Operation Fast and Furious scandal then the IRS and Benghazi scandals—all of which had intricate levels of DOJ and FBI involvement."
FBI lovers' latest text messages: Obama 'wants to know everything' 02/07/18  We knew by instinct that Obama was involved, but now there is evidence that he was. There is no doubt in my mind that the Lord wants to clean house of the Hard Left reprobates who were destroying America. With Obama and others, I sense it is personal because of how he treated Israel, especially in his last days in office.
Obama and the Clinton Crime Cartel all are facing hard time in the big house! God's justice awaits them, and I think President Trump will make sure it happens.
1 Chronicles 18:14  So David reigned over all Israel, and executed judgment and justice among all his people.

"Newly revealed text messages between FBI paramours Peter Strzok and Lisa Page include an exchange about preparing talking points for then-FBI Director James Comey to give to President Obama, who wanted "to know everything we're doing."
The message, from Page to Strzok, was among thousands of texts between the lovers reviewed by Fox News. The pair both worked at one point for Special Counsel Robert Mueller's probe of alleged collusion between the Trump campaign and Russia.
Page wrote to Strzok on Sept. 2, 2016, about prepping Comey because "potus wants to know everything we're doing." According to a newly released Senate report, this text raises questions about Obama's personal involvement in the Clinton email investigation. In texts previously revealed, Strzok and Page have shown their disdain for Republicans in general, as well as Trump, calling him a "f—ing idiot," among other insults."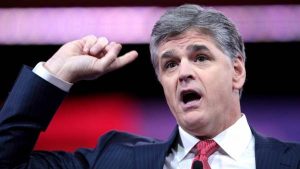 HANNITY WARNS: Senate Has Released Memo 2.0 "Exposing Deep State Corruption" — "You Should Be Scared 02/06/18  I think from now on there is going to be a continual release of information showing just how corrupt the DC swamp is. What happened was an attempted overthrow of the President by the Deep State! This is treason.
"Senators Chuck Grassley and Lindsey Graham have released a heavily redacted, yet very revealing copy of their criminal referral against ex-British spy Christopher Steele, the author of the dubious dossier we now know was parlayed into a FISA warrant by Trump-hating operatives at the Justice Department. Grassley and Graham tell us that, while working on a second dossier for Clinton opposition research firm Fusion GPS, Steele was being fed information directly from the Obama State Department and from Clinton allies as well as his usual, sketchy Russian sources. That's right, teams Clinton and Obama were working with a foreign spy to undermine then-candidate Donald Trump. […]
The Grassley-Graham memo goes on to say "it's troubling enough that the Clinton campaign funded Mr. Steele's work, but [worse] that these Clinton associates were contemporaneously feeding Mr. Steele's allegations. It raises huge additional concerns about his credibility." […]
The incestuous ties between Fusion, Steele, the Clinton campaign and the Obama Justice Department are alarming. Clinton hired Fusion, which hired Steele. Steele was working with the FBI at the same time. The wife of a top Justice Department official, Bruce Ohr, was hired by Fusion to work with Steele. […]
You should be scared. And disgusted."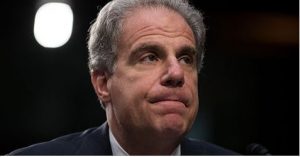 Inspector General poised to reignite war over FBI's Clinton case 02/06/18  We can only hope and pray that he is really independent because if he is, he can do great damage to the DC swamp. This appears to be a season when the Lord is moving in judgment, so he will provide all of the evidence needed to bring down the Deep State and drain the DC swamp.
"Horowitz, the Department of Justice (DOJ) inspector general, is an increasingly critical player in the controversy surrounding the FBI, President Trump and the Russia investigation.
With little fanfare, he has been conducting a sprawling probe of the FBI's handling of the 2016 investigation into Hillary Clinton's use of a private email server. His full report, which could set off shockwaves, is expected by the early spring.
A political appointee in both the Bush and Obama administrations, Horowitz's yearlong investigation already reportedly contributed to the early resignation of Deputy FBI Director Andrew McCabe. And his work has been felt in other ways.
Horowitz also uncovered a series of text messages between FBI officials Peter Strzok and Lisa Page that led special counsel Robert Mueller to remove Strzok from his team. Those texts have fueled accusations among GOP lawmakers that Mueller's probe is tainted by partisanship."
Hard Left/ Islam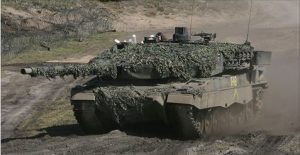 EU Threatens Force Against Countries Refusing Migrants 02/07/18  This article is a real eyeopener because it shows just how determined the European Hard Left is to destroy Europe. This is a planned destruction of Europe along with its culture. What this article shows is just how ruthless and determined these one-world tyrants are to use Muslims for the destruction of Europe.
They know the destruction the Muslims are bringing to Europe, yet this does not slow down the demand for all European nations to succumb to Islam. These are ruthless, evil people and right now President Trump is protecting us from them. Oh, how they must hate and loath the President!
2 Timothy 3:13  But evil men and seducers shall wax worse and worse, deceiving, and being deceived.

"European globalists are preparing to "force" Central European nations to accept mandated migrant quotas and open borders, according to Hungarian prime minister Viktor Orban.
Following a meeting with fellow Fidesz party officials, PM Orban posted a short video on Facebook summarizing the threat leveled by Belgian Prime Minister Charles Michel at Hungary and allied governments, vowing to stand firm in defense of European civilization and Christian identity.
"The presidency of Fidesz has discussed yesterday the announcement of the Belgian prime minister, that they will – if necessary with force – obligate Central European countries, including Hungary, to accept migrants," Orban said. "According to their plan, this will happen in June at the summit of the prime ministers in Brussels."
"Our presidency has taken a stand: we cannot give in to extortion. We will fight those who want to change the Christian identity of Hungary and Europe."
The Coming Middle East War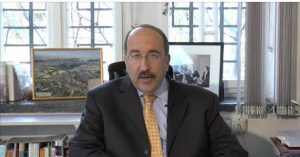 The Brewing Conflict along the Red Sea 02/07/18  I highly recommend that you read this article. I learned a tremendous amount of information about this area which is under the radar. There are so many areas of the world which are red hot now for war!
"While international observers are rightfully looking at serious questions in the Middle East like the future of Syria and Iran's interests in taking over that country, there is a crisis brewing to Israel's south that has not gotten sufficient attention. I'm speaking about the Red Sea where at least a half a dozen countries are scrambling for influence, seeking bases throughout the area, and positioning themselves for perhaps even a future conflict.
There are four flash points that should be the focus of our attention in the area of the Red Sea. First, the struggle between Egypt and its neighbors over the sources of the Nile River, particularly the sources of the Blue Nile, which runs through Ethiopia.
Second, we have a consistent Iranian effort to gain entry to the Red Sea after having dominated the Persian Gulf.
The third flashpoint which we should look at is what does it mean to have a Turkish entry into the entire area? The Turks have been busy in Somalia and in obtaining access to an island off of Sudan.
And finally, the whole area is part of a great power rivalry we are now seeing in Djibouti virtually every major naval power with a base, all posed to be involved in the Red Sea including China with its first major overseas port."
Hard Left/ Christianity/ Homosexuality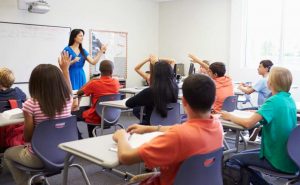 Teacher fired, reported to counter-terrorism agency after telling lesbian student 'God loves you' 02/07/18  This is from Great Britain, but the same reprobate mind is here in America. They really do despise and loath anything connected with the Lord. Keep in mind that while the British Hard Left are driving the Lord out of the country, at the same time, the Lord is driving the Muslims into the country!
"A government-funded pre-apprenticeship academy in Bristol reported a Christian teacher as a "radicalisation threat" for answering students' questions about her beliefs, Bristol Employment Tribunal has heard.
Svetlana Powell, a teacher of some 17 years' experience, told the Tribunal that she was dismissed by the T2 Apprenticeship Academy in Bristol in July 2016 after being asked by students about her views on homosexuality.
In reply to a personal question, Mrs Powell said that her personal belief was that homosexuality was against God's will, but that He loved every person, regardless of what they did, or who they were.
When told that one of the students identified as a lesbian, Mrs Powell in conviction of God's care and love for every person, turned to her and said: "God loves you". Two days later, the Academy's HR Officer, Stacy Preston, told Mrs Powell that she was fired for "gross misconduct" with immediate effect."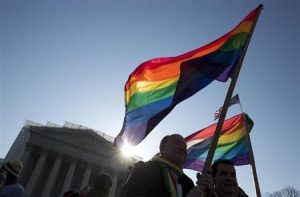 State pays for forcing magistrate to quit over same-sex 'marriage 02/07/18  The victories keep coming and coming! This is truly great news as the Hard Left is being driven back. It is as if there has been an outpouring of the Holy Spirit into the judicial system! There are a lot of devils to defeat in this system.
2 Samuel 23:12  But he stood in the midst of the ground, and defended it, and slew the Philistines: and the LORD wrought a great victory.

"The state of North Carolina has agreed to pay a third of a million dollars to settle a lawsuit brought by a magistrate who was forced to resign because her supervisor insisted she conduct same-sex marriage ceremonies in violation of her Christian beliefs.
An federal judge ruled last year the state courts were "required by law" to accommodate Gayle Myrick's beliefs, leading to a settlement in January in which the state will provide Myrick back pay, retirement benefits and attorneys fees.
It's one of two recent victories in defense of the civil rights of citizens who have been forced to endorse same-sex "marriage" in spite of their religious objections."
Judge: Baker has right to refuse 'same-sex wedding' cakes 02/07/18  This is amazing that we are winning cases like this. The political atmosphere has changed since Trump was elected. There were no victories when Obama was in office, but only the advance of the Muslims and homosexuals.
"A California judge has refused to advance a social agenda in his state that targets Christians who refuse to endorse homosexuality through their work.
In this case it was baker Cathy Miller of Tastries Bakery who was put in a state bull's-eye because she refused to use her artistic talents to promote the "wedding" of two lesbians.
The state asked Superior Court Judge David Lampe to issue a preliminary injunction ordering Miller either to create wedding cakes for same-sex duos or be barred from serving anyone.
But Lampe recognized that the issue is not about discrimination against same-sex couples.
"The state is not petitioning the court to order defendants to sell a cake. The state asks this court to compel Miller to use her talents to design and create a cake she has not yet conceived with the knowledge that her work will be displayed in celebration of a marital union her religion forbids. For this court to force such compliance would do violence to the essentials of Free Speech guaranteed under the First Amendment," he wrote."
Science: Image of the Beast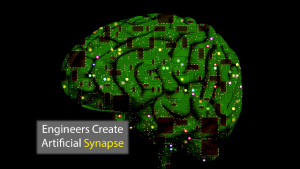 The Artificial Synapse: A First Step Towards 'Brain-on-a-Chip'? 02/07/18  I believe that the Image of the Beast will be like a cyborg. It will be the first step to merge man and machine, and thus move man away from being created in God's image and likeness.  This endeavor will be temporarily successful, but ultimately it will be destroyed at the Second Coming of Jesus Christ.
Revelation 13:14  …saying to them that dwell on the earth, that they should make an image to the beast, which had the wound by a sword, and did live. (15) And he had power to give life unto the image of the beast, that the image of the beast should both speak, and cause that as many as would not worship the image of the beast should be killed.
"Researchers in the emerging field of "neuromorphic computing" have attempted to design computer chips that work like the human brain. Instead of carrying out computations based on binary, on/off signaling, like digital chips do today, the elements of a "brain on a chip" would work in an analog fashion, exchanging a gradient of signals, or "weights," much like neurons that activate in various ways depending on the type and number of ions that flow across a synapse.
In this way, small neuromorphic chips could, like the brain, efficiently process millions of streams of parallel computations that are currently only possible with large banks of supercomputers. But one significant hangup on the way to such portable artificial intelligence has been the neural synapse, which has been particularly tricky to reproduce in hardware.
Now engineers at MIT have designed an artificial synapse in such a way that they can precisely control the strength of an electric current flowing across it, similar to the way ions flow between neurons. The team, led by Jeehwan Kim, has built a small chip with artificial synapses, made from silicon germanium. In simulations, the researchers found that the chip and its synapses could be used to recognize samples of handwriting, with 95 percent accuracy."
Ephesians 1:18-19  The eyes of your understanding being enlightened; that ye may know what is the hope of his calling, and what the riches of the glory of his inheritance in the saints,
And what is the exceeding greatness of his power to us-ward who believe, according to the working of his mighty power,