Republicans hit out at 'unethical' psychiatrists who claim Trump has a 'dangerous mental illness'
Verse of the Day
Deuteronomy 28:7  The Lord shall cause thine enemies that rise up against thee to be smitten before thy face: they shall come out against thee one way, and flee before thee seven ways.
Commentary
The Hard Left has tried just about everything to stop President Trump but has failed, so now they are siccing the worst of the worst on him: the psychiatrists! These are the same "doctors" who think that killing babies in the womb is no big deal. The vast number promote the homosexual agenda, along with "homosexual marriage." If any group lives in a delusional bubble it is the psychiatrists.
The psychiatrists were used by both the Nazis and Communists to suppress all opposition to their regimes. This is a little known secret but the Nazi gas chambers were invented by a psychiatrist to kill patients! The SS just perfected the process, in order to kill millions of Jews. The Nazi psychiatrists led the way for Hitler's takeover of Germany.
Now in America they are once again using their "art," for psychiatry is not a science, although everyone thinks it is. Psychiatrists want you to think it is. The vast amount of them are the hardcore of the Hard Left and promote this God-hating agenda. Trump is a threat to the Hard Left system, so they are trying this attack on his mental stability to stop him. They call him a dangerous narcissist. Did any of them say a word about Obama, or better yet, how about Bill Clinton: nothing was said!
This group is flat out dangerous to Americans as they promote their quackery. Look at the quote below from Dr. James Gillian who is leading the charge against President Trump. This shows his odd thinking.
May the Holy God of Israel bless and protect you.
Revelation 22:20  He which testifieth these things saith, Surely I come quickly. Amen. Even so, come, Lord Jesus.
Hard Left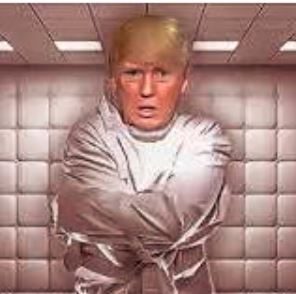 Republicans hit out at 'unethical' psychiatrists who claim Donald Trump has a 'dangerous mental illness' 04/23/17
(This article is from a British news source. Sometimes there are vulgar pictures on the page. I want to warn of this as I have to control over the pictures. There are many good news sites that I can't use because of the pornography on the pages.)
"A group of leading psychiatrists told a conference that Donald Trump has clear hallmarks of mental illness that compromise his role as president. Twenty-five researchers made a drastic break away from ethical standards by meeting at Yale University on Thursday to discuss evidence questioning the commander-in-chief's mental health.
They were unanimous in their conclusions that the president suffers a combination of personality disorders. The psychiatrists defended the move by saying it was their 'ethical responsibility' to warn the American public about the 'dangers' Trump poses to the country.
Speaking to Daily Mail Online, they insisted the president displays anti-social, narcissistic and chauvinistic tendencies that, they believe, are grounds for impeachment.
However, other mental health experts have hit out at the conference, saying that such a 'diagnosis' is not possible without a one-on-one consultation.
And Connecticut Republican Party Chairman JR Romano accused the group of 'throwing ethical standards out the window because they cannot accept the election results'."
Hard Left/ Transgendered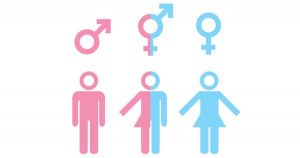 Harvard tells students gender can 'change from day to day' 04/22/17  I guess the Hard Left has bottomed out now with gender identity because sexual identity can fluctuate from moment to moment, so we never can know what sex a person is. I guess in their thinking a person can be both at the same time! They are now full blow delusionals living in fantasy land. God has judged them and turned them over to a reprobate mind. These are dangerous people who act on their delusions.
Genesis 5:1-2  This is the book of the generations of Adam. In the day that God created man, in the likeness of God made he him; Male and female created he them …

The office of BGLTQ Student Life at Harvard University has released a new school-sponsored guide telling students to "fight transphobia" and "get the facts about gender diversity."
The guide, which was distributed to students on campus, declares that "there are more than two sexes" and that "gender is fluid and changing," adding that someone's gender identity "can be affirmed and/or expressed in many ways," and can even "change from day to day."
"For many people…gender expression, identity, and self-understanding can change from day to day." ]
"Sex assigned at birth and gender identity are not necessarily the same," the flyer begins, elaborating that anatomical characteristics may not always align with "gender identity, gender expression, sexual orientation, hormonal makeup, physical anatomy, and/or how one is perceived in daily life."
It then segues into the claim that "there are more than two sexes," but this time focuses on biological considerations, citing a post by the Organization Intersex International (OII) asserting that "at least 2% of people" are born with some combination of male and female genitalia, hormones, or chromosomes."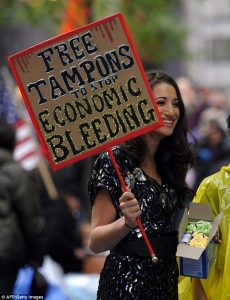 Transgender Madness and Snowflakes: Tampons in University Men's Rooms 04/22/17 by Georgann Ryan  After hearing Pastor Ernie Sanders and John mention this topic on the radio, I was so incredulous that I started researching and wrote this article, which Michael Wilson of "Preaching Politics" was gracious enough to publish.
Romans 1:22  "Professing themselves to be wise, they became fools,"

"Transgender nonsense has reached new heights, thanks to liberal education and a public unwilling to be criticized for being politically incorrect. Snowflakes, that is, youth who have been so coddled and pampered that they make outrageous demands and view them as rights, lest they suffer emotional damage from having their delicate feelings hurt, now are demanding free 'menstrual products' (we all have to be sensitive enough to no longer call them feminine hygiene products) be placed in Men's restrooms on campus – at no cost to the students, naturally.
A number of universities, including Brown, Cornell and the University of Wisconsin at Madison now are stocking tampons and pads in men's rooms, either through a student vote or by administrators following the latest politically correct fad. At Cornell, for instance, over 78% of the more than 3,000 students who voted were in favor of the idea, so as to be 'inclusive' of transgenders…
Yet the #freethetampon initiative began as a student movement last September on the Cornell campus shortly after Brown announced its own similar policy. Viet Nguyen, Brown student body president led their initiative. Newsweek noted that, "Nguyen's campaign highlights an often ignored fact: Not all people who menstruate are women." Really? Nguyen continued, ""We wanted to set a tone of trans-inclusivity and not forget that they're an important part of the population. I'd be naïve to say there won't be push back. I've had questions about why we're implementing this in male bathrooms as well. It's an initial confusion, but people generally understand when we explain it."
Maybe he should try explaining it differently then, because I for one don't understand…
Changing what these products are called doesn't change the nature of them, or of the role biology plays in their use. No matter how sensitive the left finds this, and no matter how indoctrinated the younger generation has become, none of it alters biology. No man can use these products because they physically never will have the need for them – or the appropriate place to use them. In short, men don't have periods, no matter how they identify. And if trans women really believe they're men, how do they explain the biological fact that their bodies are confronting them with, that they do have them and need these products? This is progressive insanity, run amok. Don't we have better things as a society to focus on and to spend our tax dollars on than something this ridiculous?
And what will become of us as a society if this is what the next generation truly believes? This is the end result of a culture that has turned over the education of its young to government-run schools, whose policy is set by elites and then trickles down to compliant educators who are convinced to go along with the agenda being promoted to them by those on the left.
There are many reasons why this is just one more step into the cultural insanity we're falling prey to, but the main one is that the occult always has had a dedicated program of seeking androgyny, believing that the course to their own godhood is through this perversion of creation. And when the reading of God's Word and prayer were removed from education, there no longer was logic or doctrine to oppose these ideas and the agenda to transform society which was being fostered. Tampons in men's rooms are only the latest manifestation of this push to transform our society into one that is open to occult ideas and the delusions of the last days."
As America Has Done to Israel
Palestinian officials head to US to prepare for Abbas visit 04/23/17  I hope that President Trump does not push the dividing of the land of Israel, because in the past tremendous disasters have hit America when this happened. If Trump sticks with Jerusalem being the capital of Israel, this meeting is DOA.
Zechariah 12:9  And it shall come to pass in that day, that I will seek to destroy all the nations that come against Jerusalem.

"Senior Palestinian officials were set to travel to Washington Sunday to prepare for Palestinian Authority President Mahmoud Abbass's visit to the White House next week for his first meeting with US President Donald Trump.
Trump is set to host Abbas at the White House on May 3 for talks on efforts to revive the Middle East peace process, the White House said last week.
"They will use the visit to reaffirm the commitment of both the United States and Palestinian leadership to pursuing and ultimately concluding a conflict-ending settlement between the Palestinians and Israel," White House press secretary Sean Spicer said in a briefing."
Islam/ Pedophilia
Islam Today: Muslim politician says rape victims should marry their rapists; 12-year old's ready for marriage 04/23/17  What caught my attention with this article is the issue of sexual offenses against children. Sex with children can't be wrong under Islam because Muhammad married Aisha when she was six, but did not consummate the marriage with her until she was nine. Muslim sources say she was playing with dolls when the prophet came for her.
Muslims are now in a huge bind because if they condemn pedophilia, they then condemn their prophet, who they believe was a perfect Muslim! Not all Muslims are pedophiles; however, it is permissible under Islam.
I find so many articles about the horrors of Islam that it is difficult to choose which ones to post. You need to know about the horrors, but I don't want to overwhelm you with posts about Islam. You can see how easy it is for the Muslims to mind meld with the Hard Left supporters of pedophilia.
"Rape victims can ward off a "bleak future" by marrying their rapists, an MP and former judge has suggested in the Malaysia parliament.

Former sharia judge Datuk Shabudin Yahaya made the comments at the Houses of Parliament during a debate over a bill on sexual offences against children.

While he acknowledged rape as a criminal offence, Yahaya suggested that rapists and their victims could solve social problems and "turn a new leaf" by getting married.

"Perhaps through marriage they can lead a healthier, better life. And the person who was raped does not necessarily have a bleak future. She will have a husband, at least, and this could serve as a remedy to growing social problems," he was quoted in the local daily, the Star.

An MP from Barisan National – the coalition that has ruled Malaysia since independence from Britain in 1957 – Yahaya also suggested that girls as young as 12 might be "spiritually and physically" ready for marriage."
Islam
Gun-waving 'Angry Muslim' arrested for terroristic threats 04/22/17  I want to thank everyone who called and put pressure on Sioux Falls authorities. What a wonderful victory! At first, the police refused to arrest the terrorist, but after national protest and pressure, he was arrested.
We can't let America fall to the Muslims in the same way that Europe is. We must stand united and not let our females be assaulted and molested like they are in Europe. We can't let America become the next Sweden, and as long as possible I will stand against this evil.
Ephesians 6:13-14  Wherefore take unto you the whole armour of God, that ye may be able to withstand in the evil day, and having done all, to stand. Stand therefore, having your loins girt about with truth, and having on the breastplate of righteousness;

"After a week of growing controversy and public pressure, authorities in South Dakota on Friday arrested a Muslim man who livestreamed a Facebook video in which he made threats against Christians while showing off an arsenal of weapons.
It was a complete turn-around from earlier statements by police and prosecutors, who maintained that the Muslim man was just exercising his First and Second Amendment rights and had "broken no laws."
The original threats by Ehab Jaber were made April 9 during the Worldview Weekend Rally in Sioux Falls, and Jaber followed up with more threatening posts on his Facebook page, including one on April 19 where he challenged his fellow Americans who oppose him to a "shoot out."
Leaders of the Christian Worldview Rally who felt directly targeted by the threatening video are now calling for the resignation of the Sioux Falls police chief and the local prosecutor who sat on the case for nearly two weeks before making an arrest."
Pedophilia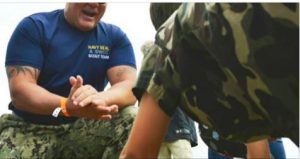 NCIS: Navy SEAL Possessed and Produced Child Porn on Phone 04/22/17  It seems that the arrests for pedophilia now are happening on a regular basis. This very good because it shows that these criminals are being brought to justice. I hope that he was part of a ring that can lead to more of them so it can be busted all up.
"A Navy SEAL has been arrested on charges that he possessed dozens of images of child pornography and recorded himself molesting a young girl while she slept, according to court documents.
Petty Officer 1st Class Gregory Kyle Seerden, 31, of Missouri, was arrested April 3 in San Diego after a three-month investigation. He is a member of SEAL Team One, based in California."
Christian Apostasy/ Homosexuality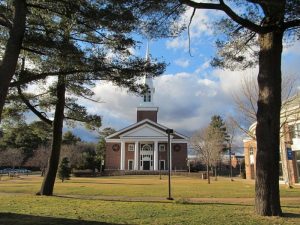 Entire Faculty Senate at Christian College Resigns After Pro-Homosexual Professor Denied Promotion 04/22/17  I see this as God testing the hearts of the people at this college, and they failed. It appears that the Bible is not the final authority for these professors in a Christian college, but the latest sinful fad is. They are false teachers for everyone to see, including themselves.
2 Peter 2:1-2  But there were false prophets also among the people, even as there shall be false teachers among you, who privily shall bring in damnable heresies, even denying the Lord that bought them, and bring upon themselves swift destruction. (2) And many shall follow their pernicious ways; by reason of whom the way of truth shall be evil spoken of.

"All seven members of the faculty Senate at a Christian college in Massachusetts have resigned after a professor who has advocated for changes in the evangelical school's policies on homosexual behavior was recently denied a promotion.
According to reports, Margaret DeWeese-Boyd, an assistant professor of sociology at Gordon College, recently filed a complaint with the Massachusetts Commission Against Discrimination, claiming that she had been denied a promotion because of her criticism of the school's policy over the past four years.
Gordon College, which according to its website, aims to "deepen the faith [of students] by integrating Christian beliefs and practice into all aspects of [the] educational experience," prohibits sexual activity outside of marriage in its Life and Conduct Statement—including between those of the same sex.
The school also holds to the scriptural position that God created the woman for the man, as outlined in the book of Genesis.
"The Gordon community is expected to refrain from any sexual intercourse—heterosexual or homosexual; premarital or extramarital—outside of the marriage covenant," an explanation of the college's policy on homosexuality reads."
Health and Nutrition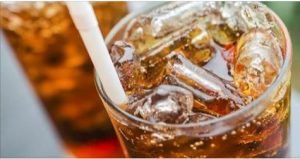 Daily dose of diet soda tied to triple risk of deadly stroke 04/22/17  For years, the danger of these drinks has been known. This is yet another study showing how unhealthy they are.
3 John 1:2  Beloved, I wish above all things that thou mayest prosper and be in health, even as thy soul prospereth.

"According to a new study, just one diet drink a day can triple the risk of a deadly stroke, with researchers also finding the beverages have a "worrying association" with dementia.
The team of researchers from Boston's University School of Medicine, said people who consume a can of artificially-sweetened soft drink a day were at three times the risk of suffering the most common form of stroke compared to non-drinkers.
The US study also indicated that diet soft drink fans were 2.9 times more likely to develop Alzheimer's. But after accounting for all lifestyle factors, the researchers found the link to dementia was statistically insignificant, however, the impact on stroke risk remained.
The study, which looked at ten years' worth of data from more than 4,300 people, indicates that people need to look beyond the word 'diet' when making drink choices."
American Politics/ ProLife
DNC Chair Calls for Abortion Rights Litmus Test for Democrats 04/23/17  The Democrats are hardening in their sin, just like their forefathers in the 1850s hardened to protect slavery. There a real evil lurking in this party. Now it is going all-out to kill babies in the womb, along with promoting the homosexual agenda. There are truly wicked people leading this party.
Genesis 6:5  And GOD saw that the wickedness of man was great in the earth, and that every imagination of the thoughts of his heart was only evil continually.

"The little tent of the Democratic Party just got smaller, as DNC chairman Tom Perez has called for all Democrats to walk in lockstep with Planned Parenthood on the question of abortion rights, effectively ruling out the possibility of "pro-life Democrats."
"Every Democrat, like every American, should support a woman's right to make her own choices about her body and her health," Perez said in a statement. "That is not negotiable and should not change city by city or state by state."
"At a time when women's rights are under assault from the White House, the Republican Congress, and in states across the country," he added, "we must speak up for this principle as loudly as ever and with one voice."
ProLife
Abortionist Confronts Christians With Remains of Young Unborn Child to Assert It's 'Not a Baby' 04/22/17   This is very interesting because you get a chance to look into the mind of an abortionist, and it is not pretty. I see them as serial killers that simply love to kill. Several abortionists have repented and turned to the Lord for salvation.
Psalm 127:3  Lo, children are an heritage of the LORD: and the fruit of the womb is his reward.

"A video recorded outside of a Las Vegas abortion facility captures a Jewish abortionist confronting a group of Christians with a container holding the remains of an early gestated child in an attempt to assert that he was not killing babies.
Approximately 10 sidewalk counselors stood outside of A-Z Women's Center on Saturday to urge parents not to kill their child. As Nick and Kelsey Hendrix were speaking to a couple who had arrived at the facility, abortionist William Ramos approached.
"You're going to be accountable for all the murders you commit every day," Dave Shumaker called out.
"I'm not committing any murders," Ramos replied. "Read the definition of what murder is. Murder involves killing a living person. … It's not a person … It's an embryo."

Psalm 6:10 Let all mine enemies be ashamed and sore vexed: let them return and be ashamed suddenly.