Sanctuary State of California and the Destruction of America
Verse of the Day
Isaiah 1:7 Your country is desolate, your cities are burned with fire: your land, strangers devour it in your presence, and it is desolate, as overthrown by strangers.
Commentary
The Lord HAS turned California over to judgment. All of California's sins of killing babies in the womb and tampering with God's institution of marriage, plus the other sins are now about to be judged. One of the judgments is insane politicians, and that is exactly where the state is right now. I really think that California does not have much longer to function as a state. As California dies, it could pull America down with it. The anarchy taking over this state could spread to other states.
As I've said many times, the Hard Left is energized with the spirit of the French Revolution. This spirit is now manifesting before our eyes.

May the Holy God bless and protect you.
Revelation 19:15  And out of his mouth goeth a sharp sword, that with it he should smite the nations: and he shall rule them with a rod of iron: and he treadeth the winepress of the fierceness and wrath of Almighty God.
Hard Left and the Destruction of a Nation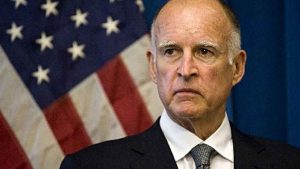 SANCTUARY STATE OF CALIFORNIA: Governor Jerry Brown has always protected violent criminals 02/03/17  I have said this in the past and once again am issuing a warning that God's people leave the state. You live in a state that is under the complete control of reprobates that HATE God and you. God's judgments are hanging over this state, and I think one of those is turning the cities and universities over to anarchists for destruction.
Following are God's judgments when he is about to destroy a people.
Isaiah 3:1-6  For, behold, the Lord, the LORD of hosts, doth take away from Jerusalem and from Judah the stay and the staff, the whole stay of bread, and the whole stay of water, The mighty man, and the man of war, the judge, and the prophet, and the prudent, and the ancient, The captain of fifty, and the honourable man, and the counsellor, and the cunning artificer, and the eloquent orator.
(4) And I will give children to be their princes, and babes shall rule over them.
(5) And the people shall be oppressed, every one by another, and every one by his neighbour: the child shall behave himself proudly against the ancient, and the base against the honourable.
(6) When a man shall take hold of his brother of the house of his father, saying, Thou hast clothing, be thou our ruler, and let this ruin be under thy hand:

"Could California Become a Sanctuary State under Trump?" ran the January 26 headline in the Sacramento Bee. Readers can lose the question mark because governor Jerry Brown has been protecting violent criminals since the 1970s.
In 1973, American Indian Movement co-founder Dennis Banks was convicted of riot and assault for a 1973 courthouse gun battle in South Dakota. Banks had been having an affair with AIM activist Anna Aquash, who in 1976 was found murdered, shot through the back of the head. That year Banks fled to California, and Governor Jerry Brown refused to extradite him.
Banks took full advantage of Brown's protection by studying at UC Davis, teaching at Stanford, and serving as chancellor of Deganawidah-Quetzalcoatl University (DQU), a ramshackle outfit near Sacramento. Banks fled when Brown left office but it wasn't until the mid-1980s that the fugitive surrendered to authorities in South Dakota and served 18 months on the 1973 charges.
In 2011, Saul Isidro-Aucencio and Francisco Delgado, Mexican nationals in the United States illegally, gunned down Jamir Miller, 15, Richard Ward, 16, and Robert Corpos, 20, in Rancho Cordova, near Sacramento. Isidro-Aucencio used an AK-47 to shoot Miller in the head and Corpos in the back as he sought cover behind a tree. When Jamir Miller's mother protested that the shooters were in the country illegally, judge Helene Gweon told her the case has "nothing to do with illegal aliens." Jerry Brown, California Attorney General from 2007-2011, said nothing about the case."
Fascism in America? 02/02/17  This is a really good article about fascism. It is the Hard Left that are intolerant Fascists and not us. It is amazing but what they call us, is exactly what they are!
"What exactly does fascism mean? In his bestselling 2007 book, Liberal Fascism (with an afterword on Obama in the 2009 edition), conservative pundit Jonah Goldberg offers this working definition: "Fascism is a religion of the state. It assumes the organic unity of the body politic and longs for a national leader attuned to the will of the people. It is totalitarian in that it views everything as political and that any action by the state is justified to achieve the common good. It takes responsibility for all aspects of life, including our health and well-being, and seeks to impose uniformity of thought and action, whether by force or by regulation and social pressure. Everything, including the economy and religion, must be aligned with its objectives. Any rival 'identity' is part of the 'problem' and therefore defined as the enemy."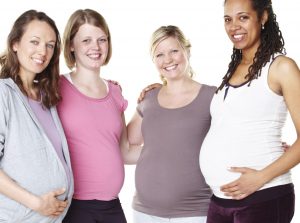 British doctors deny that only women can get pregnant 02/02/17  There is now no end to the insanity of the Hard Left. Although this is taking place in Great Britain, the reprobate mind is the same no matter where you are. They live in an "Alice-in-wonderland" delusion where reality means nothing but their delusion means everything.
Genesis 5:1  This is the book of the generations of Adam. In the day that God created man, in the likeness of God made he him; (2) Male and female created he them
"If you want to see a war on science and basic biology look no further than the British Medical Association. It has issued official guidance to its 160,000 doctor members ordering them to refer to pregnant women as pregnant people instead of the crazy, offensive term "expectant mothers." They want to also abolish the terms Mum and Dad as well as son and daughter.
Sometimes the comparison to Orwell's 1984 is overstated, but really we have landed in dark, dark times. In its guide, it actually says "a large majority of people that have been pregnant or have given birth identify as women. However, there are some intersex men and trans men who may get pregnant."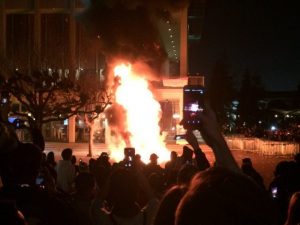 UC Berkeley Show Evacuated As Masked Anti-MILO Protesters Start Fires, Swarm Building 02/01/17  See pictures and videos of what happened with these anarchists rioting in the campus. I believe that God has raised up these anarchists to judge the Hard Left universities and cities.
"Breitbart Senior Editor MILO's event at UC Berkeley tonight has been evacuated following violence and several fires started by masked "anti-fascist" protesters."
American Politics/ ProLife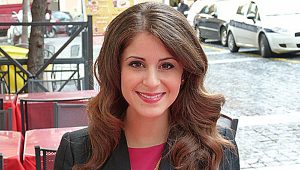 GOP preparing to defund Democrats' 'holy grail' Planned Parenthood 02/02/17  PP performs about 33% of all abortions. Stopping the funding for this monster would bring God's blessing on the nation.
Abortion is one of the cornerstones of the Hard Left, Democratic Party, and this will cause them once again to lose their minds! With Trump as President, it is like a form of judgment day falling upon them! I spoke with the pro-life people in my area, and if this happens we are going to hold a "party" at the local PP, and rejoice at what the Lord did.
Psalm 94:16  Who will rise up for me against the evildoers? or who will stand up for me against the workers of iniquity?

"The woman behind recent videos that decimate Planned Parenthood's claim that it needs to receive taxpayer dollars to meet vital prenatal needs says congressional Republicans are poised to remove funding from the nation's largest abortion provider and Democrats will be powerless to stop it.
On Tuesday, Live Action released a video showing activists calling Planned Parenthood clinics all around the U.S. seeking an ultrasound to ensure the health of their unborn children. Time after time, the Planned Parenthood workers explain that the clinics only use ultrasounds in preparation for abortions and not to confirm a pregnancy or evaluate the health of a baby.
The video follows on the heels of others that undermine Planned Parenthood's contention that it needs more than half-a-billion dollars a year in taxpayer money because of the vital services it provides outside of abortions. Officially, Planned Parenthood is forbidden by law from using any public money to perform abortions, so the group insists the money goes toward prenatal care, mammograms and other women's health needs.
But Live Action President Lila Rose told WND and Radio America the videos are pulling the mask off the Planned Parenthood facade."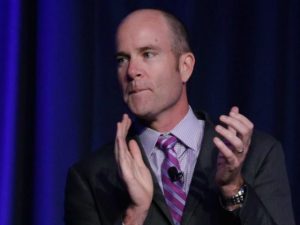 Sierra Club Chief: Abortion Is Key to 'Sustainable Population' 02/04/17  This man is a womb terrorist. With his mind, it is just a very short jump to killing off the elderly for the sake of stopping overpopulation. He can justify killing off any group of people to stop overpopulation. He would fit in perfectly with Hitler's killing program.
Proverbs 8:36 But he that sinneth against me wrongeth his own soul: all they that hate me love death.
"The executive director of the environmentalist Sierra Club said that abortion is a critical tool for protecting the environment from the threat of overpopulation.
On Thursday, the Sierra Club's Michael Brune appeared on Fox News Channel's Tucker Carlson Tonight to argue for the importance of "reproductive rights" as a means of culling the world's population and protecting the environment.
Brune said that abortion "helps to address the number of the people that we have on this planet. We feel that one of the ways in which we can get to a sustainable population is to empower women to make choices about their own families."
When abortion is legalized, Brune suggested, it helps keep the population from expanding out of control."
Hard Left/ ProLife
Rep. Swalwell Won't Say if Abortion is the Taking of a Human Life (Video) 02/03/17  This is difficult to watch because this sleazy Democrat politician won't say it is never wrong to take an innocent life. He and those that think like him are disgusting people with no integrity, sadly America is full of them.
American Politics/ As America Has Done to Israel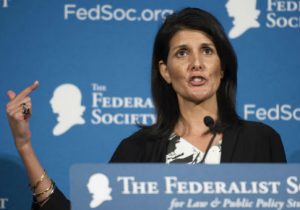 Nikki Haley Pledges to Block Anti-Israel Actions by United Nations 02/01/17  Look at the fruit that already has come from President Trump! He is already a great blessing to Israel.
Obadiah 1:15 For the day of the LORD is near upon all the heathen: as thou hast done,(to Israel) it shall be done unto thee: thy reward shall return upon thine own head.

"Nikki Haley, the newly appointed U.S. ambassador to the United Nations, phoned her Israeli counterpart on Monday to reinforce America's "ironclad support" for the Jewish state.
Haley pledged to Ambassador Danny Danon that she would block anti-Israel actions taken by the U.N., citing the security council's decision last month to condemn Israel for erecting settlements in the West Bank and East Jerusalem."
Christian Apostasy/ Islam
'Christian' activists head to mosques to resist Trump 02/03/17  For years, I warned that the "Christians" who reject Israel, God will merge with Islam. This is happening right now before your eyes. When you read this article, what you are reading about is God's judgment on people who are in complete rebellion against him.
They are being merged with the Muslims and will receive the same judgment as the Muslims. This is extremely sobering to see the judgment. These people have no idea they have been judged. This is sobering, and a warning for all of us not to rebel against God's word!
Jude 1:15 To execute judgment upon all, and to convince all that are ungodly among them of all their ungodly deeds which they have ungodly committed, and of all their hard speeches which ungodly sinners have spoken against him.

"A national coalition with ties to George Soros was behind a national day of "solidarity" with Muslims Friday that included rallies at airports and prayer vigils at mosques.
The National Partnership for New Americans sponsored a "day of action" to protest Donald Trump's 90-day moratorium on travel from seven countries – Iran, Iraq, Libya, Somalia, Syria, Sudan and Yemen – which the groups are calling "unconstitutional" and a "Muslim ban."
The NPNA was funded with a $200,000 grant from Soros' Open Society Foundations in 2011.
Friday's action is to be followed up by another on Feb. 22 when the NPNA coalition plans to flood congressional offices with protesters at the district level, sending an army of advocates for immigrants and refugees.
But Friday's event was no ordinary protest. Many non-Muslims entered mosques and joined Muslims in the Jummah prayer, which is the most heavily attended prayer of the week at mosques around the world and widely referred to as the "Friday call to prayer."
Some of the secular and ostensibly Christian activists posted on social media that they felt "inspired" to join in the prayers to Allah."
Science: 666 System
The race to hack our brain, and save humanity could get a little more interesting next month 02/03/17  I believe that part of the coming 666 system will be mind control. This tampering with our minds is coming really fast. There is no stopping it, because as technology advances it will be applied to the mind. Of course, the mad scientists will promote it as wonderful and never will mention the dangers of tampering with the mind.
"THERE is a school of thought that human life will one day be replaced by artificially intelligent super computers that, at the very least, will have the semblance of consciousness.
But for those who want to stave off the computer colonisation of Mankind, there is a race to hack our brains and connect them to something with a little more processing power.
That's right, if you can't beat 'em, join 'em.
This week, Elon Musk got the internet excited when he suggested he will make an announcement next month on his bid to combine human and machine intelligence via his plan for a neural lace.
The concept is a common one but the science behind it is very much in its infancy. The billionaire Tesla and SpaceX CEO outlined his vision for the neural lace at the Recode's Code Conference last year.
"We're already a cyborg — I mean, you have a digital or partial version of yourself in the form of your emails and your social media and all the things that you do, and you have basically superpowers with your computer and your phone and the applications that are there," Mr Musk said at the conference."

1 Samuel 10:19 And ye have this day rejected your God, who himself saved you out of all your adversities and your tribulations; and ye have said unto him, Nay, but set a king over us. Now therefore present yourselves before the Lord by your tribes, and by your thousands.