Satanic Temple Experiences Huge Membership Surge Following Trump's Election
                            Verse of the Day
  Proverbs 17:11  An evil man seeketh only rebellion: therefore a cruel messenger shall be sent against him.

Commentary
John is on the road preaching, so it's my chance to vent in his space…
What we're seeing is the spiritual manifestation of the Hard Left through rebellion, witchcraft and numerous perverted mindsets. A merger of the political with the spiritual is occurring and the spiritual/political sides are being polarized, with a great divide between beliefs, attitudes and actions taking place. It isn't surprising that people are turning to the Temple of Satan in their confusion and desperation. The young have been brought up to follow the liberal agenda with dedication, and to believe that anything outside of their comfort zone is threatening. That's thanks to the removal of prayer, Bible reading and all moral direction from education.
But ultimately, man is a spiritual being and that means if he won't turn to Christ, he turns to something else to fill that void. And increasingly, what people are turning to is evil, because at least it acknowledges a spiritual component – even if the leaders of the Temple of Satan won't admit it. By stating that they revere Satan only because he was the original rebel, what they're doing in practical terms is practicing deception (either of themselves or us, or both) and merging with the Hard Left, because as Sol Alinsky (Hillary Clinton's communist mentor) stated when he dedicated his book, "Rules for Radicals" to Lucifer, "Lest we forget at least an over-the-shoulder acknowledgment to the very first radical: from all our legends, mythology, and history… the first radical known to man who rebelled against the establishment and did it so effectively that he at least won his own kingdom — Lucifer."
To those on the left, this may seem like a throw-away line, but for Christians who understand that you're either on one side or the other, it's as clear a statement as you can get that the side which dismisses the God of Abraham, Isaac and Jacob is serving a power which seeks only to destroy. We're in a fight for our nation, and for the souls of many who are lost in darkness. We pray this blog helps you to see clearly, to stand firmly for righteousness, and to follow the headlines in terms of where it's all leading through the sovereignty of God. We also pray that God uses it to give you the boldness to stand for Him in these end times, because time is short.
May the Holy God of Israel bless and protect you.
Note – for more on how satanism is overtaking the culture, see my article on Aleister Crowley, the premier black magician of the 20th century, and the extent of his influence on all we encounter daily: "The Androgynous, Occult Age of Aleister Crowley: How Deep is the Rabbit Hole and How Did it Begin?" By Georgann Ryan
Galatians 5:19-21  Now the works of the flesh are manifest, which are these; Adultery, fornication, uncleanness, lasciviousness,
Idolatry, witchcraft, hatred, variance, emulations, wrath, strife, seditions, heresies,
Envyings, murders, drunkenness, revellings, and such like: of the which I tell you before, as I have also told you in time past, that they which do such things shall not inherit the kingdom of God.
One-World Paganism/ American Politics
Satanic Temple Experience Huge Membership Surge Following Trump's Election 03/02/17  It is possible this could be the formation of a new political party and is in total rebellion to the point its name is Satanic Party! This is just like the French Revolution and the book "Rules for Radicals" that Obama follows. It was authored by Sol Alinsky who dedicated it to satan!
This party could harvest the rebellious spirit into a political force which would be directly against God. This is why it is the rebirth of the French Revolution.
Psalm 2:1  Why do the heathen rage, and the people imagine a vain thing? (2,3) The kings of the earth set themselves, and the rulers take counsel together, against the LORD, and against his anointed, saying, Let us break their bands asunder, and cast away their cords from us. (4) He that sitteth in the heavens shall laugh: the Lord shall have them in derision. (5) Then shall he speak unto them in his wrath, and vex them in his sore displeasure.

"Needless to say, their "values" line up perfectly with the millions upon millions of Americans out there that absolutely hate Donald Trump.
So if they don't actually believe in Satan, why call their organization the Satanic Temple?
This is how one of the co-founders of the group explained it:
"We decided that Satan was the ultimate rebel, and we realized the power of that symbol," says William Morrison, a co-founder of the Satanic Temple's L.A. chapter, which formed about a year ago and has held recruitment and advocacy meetings regularly ever since. He acknowledges that while the group's allegiance to Satan may give the wrong impression, it has also garnered them an outpouring of international media attention that they likely wouldn't have achieved otherwise."
Hard Left/ Islam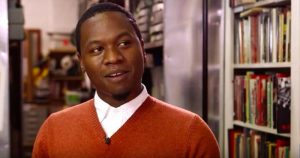 Man Arrested For Jewish Center Bomb Threats is An Anti-Trump Muslim Convert 03/03/17  An anti-Trump Muslim made the threats against the Jewish centers. Once again Trump was right, because he said it might be haters who did it!
"A man arrested by the FBI in connection with bomb threats made against Jewish community centers across the country is an anti-Trump leftist who recently converted to Islam.
Juan Thompson, 31, was arrested in St. Louis by the FBI for making at least eight bomb threats and the cyberstalking of an ex-girlfriend," reports the Daily Caller.
"The criminal complaint states that threats made to the Jewish establishments across the country by Thompson were under his name and the name of his ex-girlfriend, and occurred after the relationship ended. The threats were made by both email and phone calls."
Although his motivation remains unclear, it's almost certain that Thompson made the threats in order to make Trump look bad by relying on the media to insinuate the threats were being made by Trump supporters.
Trump was criticized when he said of the bomb threats, "Sometimes it's the reverse, to make people — or to make others — look bad," but it appears as though he was entirely correct."
As France Has Done to Israel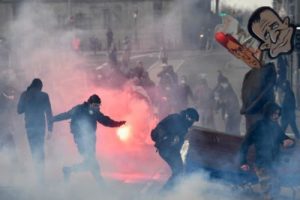 France in "climate of near CIVIL WAR," says angry French Presidential candidate Francois Fillon 03/02/17  Remember how France is leading the charge against Israel to try and force Israel to divide the land and create a Muslim terrorist state? Now look at the condition of France!!!
"As attacks mount around the election, one presidential front runner said France is seeing "a climate near civil war".
Journalists accused of bias. Judges said to be taking orders from the president. The country in a state of "near civil war."
This isn't America's bitter presidential election campaign last year, but France's in 2017.
The latest comments from conservative Francois Fillon, who has accused the Socialist government of failing to protect candidates, underline the increasingly ugly tone of France's campaign.
Clashes in the western city of Nantes at the weekend during a demonstration against far-right leader Marine Le Pen and attacks on buses transporting her supporters were "unacceptable," he said on Monday.
On Sunday evening, he accused the government of "failing to create the conditions for the peaceful exercise of democracy," accusing it of allowing "a climate of near civil war to develop in the country."
As Sweden Has Done to Israel
CHILLING ACCOUNT: Lives of Women in Sweden – women have vanished from the streets, conspiracy of silence and self-censorship on immigration 03/03/17  Under Sharia law unbelieving women have no rights and must submit to men. Now in Sweden women are living in fear and not going out unless escorted by a man and also covering up.
These women are being forced to live under Sharia because of Muslim terror against them!
Wherever the the Muslims live in numbers, the Europe women will be forced to comply with Sharia, or they will be beaten and/or raped. Such is the way of Islam and this is how it conquers a people.
Notice how weak the Swedish men are! They are no where to be seen, while the women are being raped.
Hebrews 9:28  So Christ was once offered to bear the sins of many; and unto them that look for him shall he appear the second time without sin unto salvation.

"I didn't come to Sweden for the riots. Or because of Trump. In fact, I was supposed to be here in December — before airline strikes stood in my way. I came because I was asked. Repeatedly. Swedish women reaching out by email, by letter, to quietly show me what has become of their country.
Dads writing that they were worried for their daughters, tweeting that Sweden is not the place people imagine it to be, that young girls are scared to go out at night.
A news feed filled with reports of the rape and assault of Sweden's young women, some inexplicably streamed live on Facebook by the gang as they attacked.
Other reports filed quietly away in a box marked unmentionable: the rape of a 14-year-old child by an 'unaccompanied minor' immigrant who later bragged he was 45.
When Trump turned the world's attention to Sweden by clumsily referring to the effects of mass-migration on what used to be seen as the most liberal country on earth, the country was ready and waiting to blow."
American Politics/ Israel
Trump Administration Puts UN Human Rights Council on Notice; 'Obsession With Israel' 03/02/17  President Trump keeps getting better and better in defending Israel. This is so refreshing to see the USA standup for Israel in the UN and on the world stage. This brings a great blessing to him and to America.
Genesis 12:3  And I will bless them that bless thee, and curse him that curseth thee: and in thee shall all families of the earth be blessed.

"The Trump administration put the U.N. Human Rights Council on notice Wednesday, criticizing the Geneva-based body for its "obsession with Israel" and also taking a swipe at the presence among its members of rights-abusing regimes.
"As we consider our future engagements, my government will be considering the council's actions with an eye toward reform to more fully achieve the council's mission to protect and promote human rights," Deputy Assistant Secretary of State Erin Barclay told the HRC."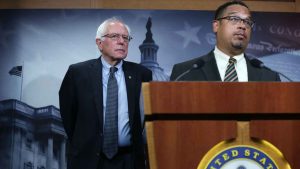 THE DEMOCRATS ARE A PARTY OF ANTI-SEMITIC COWARDS 03/02/17  Good article showing how powerful anti-Semites have found a home in the Democratic Party. They are just like the Left in Europe, and what you see happening in Europe soon will manifest in the Dems.
1 John 2:17 And the world passeth away, and the lust thereof: but he that doeth the will of God abideth for ever.

"They care so much that they had a presidential candidate and speaker at two conventions who had used racial slurs against Jews and declared, "I'm sick and tired of hearing about the Holocaust."
They care so much that the new deputy DNC chair, who had also spoken at a convention, has a long history with anti-Semitic hate groups.
From Al Sharpton to Jesse Jackson to Keith Ellison, there's a safe space for anti-Semitism on the left.
Keith Ellison's people are blaming the Jews for his defeat. They aren't blaming themselves for having put forward a "progressive" candidate with a long history of anti-Semitism which continued to come out during the campaign forcing even the ADL and other liberal Jewish groups to back away from his hatred.
It's not Keith Ellison's 11 years in the anti-Semitic Nation of Islam hate group that they object to or his planned appearance at the MAS-ICNA Islamist convention in Chicago alongside an Islamist cleric who had called for killing all the Jews. Nor is it his ties to CAIR which has invited a Holocaust denier to its conferences and whose leader made anti-Semitic remarks."
Health and Nutrition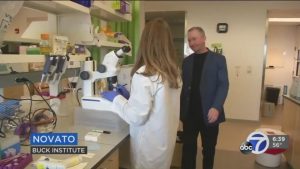 Study: Vitamin D Is More Effective Than Flu Vaccine 03/02/17  This was know for years, but the mainstream health system will not tell you. Instead they push their dangerous flu shots!
3 John 1:2  Beloved, I wish above all things that thou mayest prosper and be in health, even as thy soul prospereth.

"Dr. John Cannell, founder of the Vitamin D Council, was one of the first to introduce the idea that vitamin D deficiency may actually be an underlying CAUSE of influenza.
His hypothesis [1] was initially published in the journal Epidemiology and Infection in 2006. [2] It was subsequently followed up with another study published in the Virology Journal in 2008. [3]
The following year, the largest nationally representative study [4] of its kind to date discovered that people with the lowest vitamin D levels indeed reported having significantly more colds or cases of the flu. In conclusion, lead author Dr. Adit Ginde stated:
"The findings of our study support an important role for vitamin D in prevention of common respiratory infections, such as colds and the flu. Individuals with common lung diseases, such as asthma or emphysema, may be particularly susceptible to respiratory infections from vitamin D deficiency."
Vitamin D Works Better Than Flu Vaccine If Your Levels Are Low
Since then, a number of studies have come to similar conclusions. Most recently, a scientific review [5,6] of 25 randomized controlled trials confirmed that vitamin D supplementation boosts immunity and cuts rates of cold and flu."
Earthquakes and Volcanoes
Is Something Strange Happening Inside the Earth?" 03/02/17  This is a good article showing the continuing increase of volcanic activity throughout the world. This has been building for a few years now without letup.
"Why are "giant fountains of lava" suddenly pouring out of some of the most dangerous volcanoes on the entire planet, and why are so many long dormant volcanoes suddenly roaring back to life? The spectacular eruption of Mt. Etna in Italy is making headlines all over the world, but it is far from alone.
According to Volcano Discovery, 35 major volcanoes are either erupting right now or have just recently erupted, and dozens of others are stirring. So what is causing this upsurge in volcanic activity? Is something strange happening inside the earth?"
Miscellaneous
I thought this was so funny that I wanted to share it with you. At first when I looked at it, I couldn't figure out what it was saying. When I realized, I recognized that it is pure truth and is worth sharing.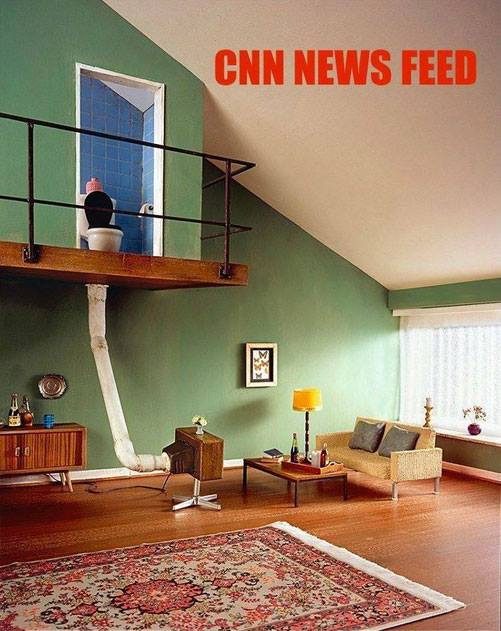 1 Samuel 15:23  For rebellion is as the sin of witchcraft, And stubbornness is as iniquity and idolatry. Because you have rejected the word of the Lord, He also has rejected you from being king."