Dems Murdering Elderly Out in the Open for the nation to see!
2 Timothy 3:13 But evil men and seducers shall wax worse and worse, deceiving, and being deceived.
Commentary
This was not misguided policies, but rather cold blooded murder by these Democrat governors! There is the blood of the elderly on them, and they all of they have to go to jail for their crimes. They murdered the elderly by the bureaucracy rather than with a gun, but it is still murder.
Notice how they are all hardened baby killers, especially Cuomo from New York. The killing of the babies really hardened their hearts, so the killing of the elderly became easy to them. With their power, these are extremely dangerous sociopaths.
Looking for the Blessed Hope, the coming of Jesus Christ for his bride!
Revelation 19:9 And he saith unto me, Write, Blessed are they which are called unto the marriage supper of the Lamb. And he saith unto me, These are the true sayings of God.
DEMS MURDERING ELDERLY OUT IN THE OPEN FOR THE NATION TO SEE
"Sen. Kelly Loeffler (R-GA) said that Democrat governors' policies to put coronavirus patients in nursing homes "wreaked havoc" on America's long-term care facilities, Breitbart News has learned exclusively.
Loeffler sent a letter to Health and Human Services (HHS) Secretary Alex Azar and CMS administrator Seema Verma regarding the disproportionate rate of coronavirus deaths in nursing homes and other long-term care facilities.

Citing data from the Foundation for Research on Equal Opportunity, Loeffler noted that 43 percent of all coronavirus "deaths have occurred in long-term care facilities, despite representing only .6% of the US population."

Loeffler noted that many Democrat governors, such as New York Gov. Andrew Cuomo, New Jersey Gov. Phil Murphy, California Gov. Gavin Newsom, and Michigan Gov. Gretchen Whitmer, implemented "policies mandating that nursing homes take in patients who tested positive for the coronavirus, regardless of whether or not these facilities were adequately prepared to care for these individuals." Loeffler said these "misguided policies have wreaked havoc."

CMS administrator Verma told Breitbart News's Matthew Boyle in an exclusive interview that these Democrat governors contradicted federal guidelines discouraging public officials from putting coronavirus patients in nursing homes.Verma told Boyle, "In the states that you mentioned, they have some of the highest nursing home deaths in the nation. I think they're in the top ten: Pennsylvania, New Jersey, New York, Michigan. They're all in the top ten. If there was a policy that required a nursing home to take a COVID-positive patient that they weren't prepared to take care of, then that is a gross misinterpretation of our policies—of federal policies."
ALL THEY THAT HATE GOD LOVE DEATH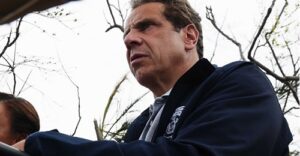 "Andrew Cuomo Dismisses Killing Nursing Home Patients, Calls Scandal a "Shiny Object" for Republicans"
This man is a cold blooded murderer, who was caught out in open with his act. Is he going to be held accountable for his crimes? The thought of him walking away from this is frightening.
"Democratic New York Governor Andrew Cuomo referred to the COVID crisis in his state's nursing homes as a "shiny object," chalking criticisms aimed at him up to politics.
Cuomo was one of five Democratic governors who ordered nursing homes to accept patients regardless of their COVID status — the others being Phil Murphy (New Jersey), Gretchen Whitmer (Michigan), Tom Wolf (Pennsylvania) and Gavin Newsom (California) — despite federal recommendations advising against that.

The New York Governor was asked Thursday during a radio interview with WAMC's Alan Chartock whether he would change the way he had handled the nursing home situation if he had the chance to do so, given the thousands of nursing home residents who had died due to the coronavirus pandemic and the criticism he has received since.

"Is there anything you could point to in which you say okay, they really sort of have convinced me that I'm on the wrong track here?" Chartock asked (at the 21:35 mark).Cuomo responded by saying that the focus on nursing homes was "pure politics" on the part of Republicans, saying, "They think there's a vulnerability. The Republicans in Congress just sent letters just to Democratic states about the nursing homes."
ISRAEL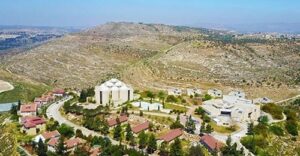 "Will Trump's Israeli-Palestinian Peace Plan 'Divide God's Land?'"
This plan will divide the land in violation of God's word because it will create a Palestinian state on God's covenant land! I hope this falls through and Israel does not divide the land.
Look what has happened to America since January when the land dead first had set dates! America has been shaken by one disaster after another!
"Around July 1st, Israeli Prime Minister Benjamin Netanyahu may ask parliament to declare sovereignty over 30 percent of the West Bank, part of Israel's biblical heartland of Judea and Samaria.
David Parsons, an attorney and VP of the International Christian Embassy of Jerusalem, argues that the term "annexation" used by Israeli leaders and others is misleading because Israel is not seizing land."They are essentially just asserting their title to something that they already have a right and claim to. The international community recognized 100 years ago at the San Remo Conference in 1920, the League of Nations mandate in 1922 that the Jewish people have a claim to this entire land," Parsons told CBN News."
WORLD WAR 3: CHINA VS INDIA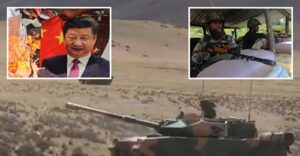 "GUN SHOW China unleashes massive display of firepower after India vowed revenge over deaths of 20 soldiers as WW3 fears grow"
China is on a rampage across Asia looking to start a war.
From article:"CHINA has released footage of live-fire military drills on the Tibetan Plateau as tensions with India continue to rage.
The world is holding its breath amid fears a decades-long border row could explode into all-out war after Chinese troops killed 20 Indian soldiers in a clash on Monday
HARD LEFT TRUE COLORS
"Radical Muslim Group ICNA Honored by US Congressman, Governor"
And the "winner" is Governor Whitmer of Michigan! She loves the Muslims and homosexuals, but not the Christians and patriots. America is in trouble with governors like her.
"The Islamic Circle of North America (ICNA) has a long history rooted in terror. However, recently the group has been giving out food, in response to the coronavirus pandemic. Can a few bags of fruits and vegetables remove ICNA's horrors of the past and threat to the present?
Two lawmakers, US Congressman Lou Correa and Michigan Governor Gretchen Whitmer, seem to think so, as they have showered ICNA with praise and commendations, while ignoring the organization's extremism and bigotry. Correa and Whitmer should rescind their unwarranted words and awards immediately."
JERUSALEM JERUSALEM JERUSALEM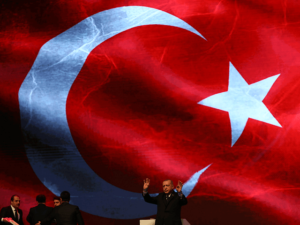 "Senior Turkish Official Calls on Muslim 'Umma' to Free Jerusalem"
There is always something brewing about Jerusalem. I believe when the Muslims move against Jerusalem, God is going to break the back of Islam.
"Turkey's top religious official vowed over the weekend to continue Islam's struggle "until Jerusalem is completely free" and called on the Muslim world to rally against Israel.
"It is never possible for Muslims to give up on the blessed city" of Jerusalem, President of Religious Affairs Ali Erbas said in Turkish-language. According to Erbas, Jerusalem has "universal value" for the Islamic world.
His views echo those of Turkey's Foreign Minister Mevlut Cavusoglu who recently said, "The ummah [Islamic community] will never give up on a sovereign Palestinian state with Quds al-Sharif as its capital."
NWO MANIFESTING ITSELF THROUGH UN!!!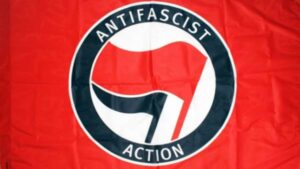 "UN Tweets Antifa Flag, 'Express Concern' Over the Violent Leftist Anarchists Being Branded 'Terrorists'"
It appears the NWO in the UN is so embedded they have no problem supporting these Communist terrorist who openly call for the overthrow of the United States! God is outing all of them for us to see what we face.
"The official Twitter account of the United Nations Office at Geneva tweeted an Antifa flag on Friday and "expressed concern" about the violent anarchist movement being branded terrorists by U.S. Attorney General William Barr.
"UN #HumanRights experts express profound concern over a recent statement by the US Attorney-General describing #Antifa and other anti-fascist activists as domestic terrorists, saying it undermines the rights to freedom of expression and of peaceful assembly in the country," the UN Geneva office tweeted."
REPUBLICANS DOA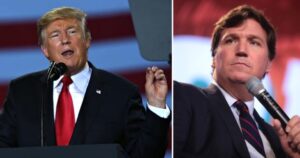 "President Trump Responds to Tucker Carlson's Criticism of the Republican Party"
The Republican Party has zero power. It is DOA. We elected President Trump to bust open the deep state and the Republican establishment. The bottom has fallen out of America and the Republicans are nowhere to be seen! They really are cowards. We are politically trapped because of the evil in the demon-dems and the gutless Republicans.
What we need is an outpouring of the Holy Spirit or America does not have long to live. The nation is dying right before our eyes. America is dying from a fatal dose of sin. We have killed too many babies: mocked God with "homosexual" marriage and then promoted the delusion of more than two sexes. The list of sin can go on and on.
We have been praying every Saturday night on FaceBook for eight years for an outpouring of the Holy Spirit. You are welcome to join us. I will promote the show later.
"President Donald Trump took to social media to respond after Fox News host Tucker Carlson blasted the Republican Party and its leaders for allowing civil unrest to continue so long without consequence on his Friday night broadcast.
After Carlson's Friday night monologue and several interviews were deeply critical of the Republican Party's response to the civil unrest, President Trump took to Twitter to assuage Carlson's concerns.Carlson explained that, in his view, the current state of civil unrest, started as a response to the death of George Floyd in Minneapolis police custody, happened because Republican leaders allowed a vacuum of power to be formed when they did not respond."
CHRISTIAN AFRICA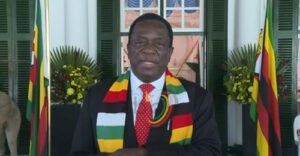 'In the Name of Our Lord Jesus Christ': President of Zimbabwe Calls for Day of Prayer, Fasting Over Coronavirus Pandemic"
This is exactly what President Trump should do only add repentance for the horrible sins of America.
"Zimbabwe's president on Thursday declared June 15 as Presidential Day of Prayer and Fasting to seek divine intervention in tackling the coronavirus outbreak, state-run media reported.Emmerson Mnangagwa urged Zimbabweans to come together, pray, fast and continue to observe precautions necessary to prevent the virus spread.
"I urge you all on this day, to join us giving up one, two or all meals and fasting," the Zimbabwe Broadcasting Corporation (ZBC) quoted him as saying. "It will be best to arrange to participate in this service as families, small groups of church services not exceeding 50 people, and observing the precautions we have been taking to prevent the spread of the coronavirus."
If you like our ministry, please consider making a donation to keep us going. May the Holy God of Israel bless you!
 Revelation 22:20 He which testifieth these things saith, Surely I come quickly. Amen. Even so, come, Lord Jesus.