Sharp Eyes': China Ramps Up For 100% Surveillance Of Public Space
Verse of the Day
Revelation 22:20

He which testifieth these things saith, Surely I come quickly. Amen. Even so, come, Lord Jesus.
Commentary
This is a fantastic article showing just how vast the surveillance state is in China. There is no doubt what is happening China will also happen in the USA and around world. From watching China, we can see exactly what the 666 Surveillance System will look like. As it is perfected in China, this system will be used throughout the world!
THE 666 SURVEILLANCE SYSTEM
"Sharp Eyes is one of a number of overlapping and intersecting technological surveillance projects built by the Chinese government over the last two decades. Projects like the Golden Shield Project, Safe Cities, SkyNet, Smart Cities, and now Sharp Eyes mean that there are more than 200 million public and private security cameras installed across China.
As a full-blown Technocracy, China's is driven to know everything there is to know about every citizen. This is done by matching personal data with location data with the feed going into advanced AI software designed to analyze, control and spot dissent."
THE 666 SURVEILLANCE SYSTEM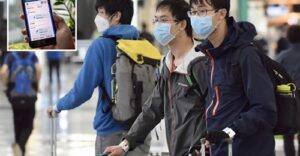 "APPY DAYS China issues 'world first' Covid vaccine passport and plans to accept other countries' passes in boost for travel"
I think this was planned all along. The Communists are using this fake pandemic to force the nations to work together to bring in a world wide surveillance system. There is NO stopping this system coming together.
"The Chinese health certificates show a user's vaccination status and recent coronavirus test results. They're being hailed as the world's first virus passport, with similar schemes planed in Britain, the US and the EU.
The QR code-based digital certificate will "promote world economic recovery and facilitate cross-border travel," a Foreign Ministry spokesman said today. Ministry spokesman Zhao Lijian said: "The pandemic is still with us, but the world economy needs to be restarted and people-to-people exchanges resumed with no more delays." China is also set to discuss mutually recognised systems for travellers' health codes with other countries, he said."
WORLD WAR 3: CHINA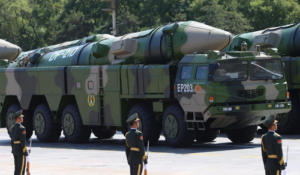 ""Unmistakable Message": Top US Admiral Reveals Test Of China's 'Carrier Killer' Ballistic Missile" With the sinful state of America, it is very possible if there is no cry out to the Lord in repentance, God would use China as judgment against the nation.
"The top US commander over the Indo-Pacific region of operation has revealed new intelligence before a Senate panel on Tuesday that China's military test launched an advanced anti-ship ballistic missile into the South China Sea. The previously undisclosed launch occurred in August last year and was meant to send an "unmistakable message" to Washington, according to Indo-Pacom Commander Admiral Phil Davidson's testimony.
"These mid-range, anti-ship ballistic missiles are capable of attacking aircraft carriers in the western Pacific," Davidson said. He specifically described of the DF-21D missile test that "Their employment during a large-scale PLA exercise demonstrates the PLA's focus on countering any potential third-party intervention during a regional crisis."
WORLD WAR 3: CHINA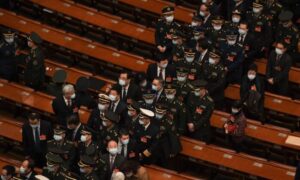 "China Increases Defense Budget, Premier Orders Military to Prepare for War"
Why prepare for war with the USA when Biden and his ilk have sold out the nation to China for bribes? There are many Communist sympathizes in America which are greatly assisting China.
"During the ruling party's most important annual meeting, known as the "two sessions," on Mar. 5, Premier Li Keqiang said, "[We should] comprehensively strengthen the military exercises and fully prepare for war."
"Building a strong military is one of [Chinese leader] Xi Jinping's top tasks. His slogan is building a 'strong China,'" U.S.-based China affairs commentator Tang Jingyuan told The Epoch Times on Mar. 7. "I think Xi will take aggressive actions after he can take another tenure [in 2022]."
If you like our ministry, please consider making a donation to keep us going. May the Holy God of Israel bless you!
Revelation 22:20 He which testifieth these things saith, Surely I come quickly. Amen. Even so, come, Lord Jesus.