Spineless creatures studied in DC swamp
                     Verse of the Day
1 Timothy 6:10 For the love of money is the root of all evil: which while some coveted after, they have erred from the faith, and pierced themselves through with many sorrows.
Commentary
There is a massive study underway to find out why politicians act like they do in DC! The study is trying to find out why they live like they have no physical nor moral backbone, and thus they look like the creature in the featured image! They also found that they act like they are blind, stumbling around the swamps and sewers of the city – and they will eat their own! What really despicable creatures they are. Washington is being overrun by them.

May the Holy God of Israel bless and protect you.
Matthew 6:21 For where your treasure is, there will your heart be also.
American Politics/ Science

Spineless creatures studied in DC swamp 07/08/17  The scientists also created a name just for them!
"Its name is Stygobromus hayi… It is spineless. It lacks vision. It is an opportunistic feeder, consuming whatever resources are available — perhaps including the remains of its own kind. That is where its similarities to some of Washington, D.C.'s more notorious megafauna end…"
Pedophilia/ Hard Left/ Media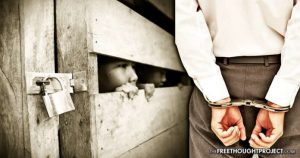 Massive Int'l Network of 87,000 Pedophiles Dismantled — American Mass Media Silent 07/08/17  I am convinced that the West is being ruled by pedophiles at the top of all the major sources of power. There is no doubt in my mind that Washington, DC is riddled with them, along with the media and Hollywood.
Keep praying to the Lord that he will bust open this worldwide network, and that all of the criminals will be exposed, jailed and sent to prison!
Luke 17:2  It were better for him that a millstone were hanged about his neck, and he cast into the sea, than that he should offend one of these little ones.

"The largely unrecognized global pandemic of child pornography has once again been thrust into the glare of the public spotlight after a massive child porn network with over 87,000 members was dismantled by German police.
A web platform called "Elysium" was utilized by the pedophile network, which existed since the end of 2016 and was accessible only through the Darknet, a hidden part of the Internet uncatalogued by search engines. The site was used to facilitate the exchange of videos and images of children, as young as toddler age, being physically and sexually abused."
Hard Left/ Islam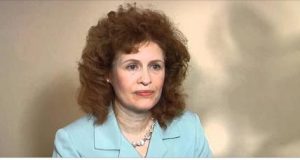 Maine: 8 women, including 2 children, have suffered FGM; ACLU opposes attempts to criminalize it 07/07/17  The Hard Left is now rallying to protect female genital mutilation (FMG!) The ACLU is running to defend this barbaric act! The Democratic politicians are backing away from specific laws against it! This is because it involves Islam! Slowly Islam is taking over the Democratic Party, just as it is taking over Europe. The Dems are trying to turn us into Europe, which is being brought under Sharia Law.
Psalm 19:7  The law of the LORD is perfect, converting the soul: the testimony of the LORD is sure, making wise the simple.

"The American Civil Liberties Union (ACLU) in Maine said FGM legislation is not worth expanding the criminal code. They released a statement saying, 'This bill is nothing more than an attempt to single out behavior that is commonly attributed to certain religious and ethnic communities as different from other forms of abuse.'"
"Certain religious and ethnic communities," eh? Which ones? And is this behavior acceptable when it comes from them as opposed to others?
Here is the "religious community" that approves of female genital mutilation: "Circumcision is obligatory (for every male and female) (by cutting off the piece of skin on the glans of the penis of the male, but circumcision of the female is by cutting out the bazr 'clitoris' [this is called khufaadh 'female circumcision'])." — 'Umdat al-Salik e4.3, translated by Mark Durie, The Third Choice, p. 64
Why is it obligatory? Because Muhammad is held to have said so: "Abu al- Malih ibn Usama's father relates that the Prophet said: 'Circumcision is a law for men and a preservation of honour for women.'" — Ahmad Ibn Hanbal 5:75″
Islam
Mosque Founder Under 24/7 Police Guard After Allowing Gays and Women Without Veils 07/07/16  This is real Islam in action! How is the Hard Left ever going to reconcile the Muslims with homosexuality?
"Seyran Ates, a Turkish lawyer who opened the Ibn Rushd Goethe Mosque in Germany, sparked a massive Muslim backlash for her liberal views of Islam — so much so that she now lives in fear for her life and has to have around-the-clock police protection.
So what'd she do that was so offensive to the very Muslims she tried to serve with creation of a mosque?
First, she opened mosque doors to all kinds of Muslim worshippers — Sunnis, Alewives, Suffis. Secondly, she opened arms to homosexuals and atheists.
And thirdly, she did away with the requirement that face veils had to be worn. She now faces threats from other Muslims."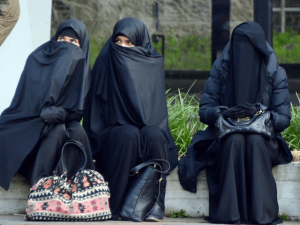 Islamist 'Morality Police' Using Violence, Intimidation to Enforce Shariah Law in Germany 07/09/17  I just posted the other day about how it is now legal in Germany for the Muslims to enforce Sharia law. Now look where it is heading! It seems that Germany is being brought under Taliban-type Sharia law. They first are bringing all of the Muslim women under control, and then will bring all of the Muslim enclaves under control. They will bring as much of Germany under Sharia law as the Germans will allow them. The Muslim conquest of Germany is on!
This will happen in America unless they are stopped right now. Every American woman should be ready to fervently confront the Muslims. Females are their first target. If the men are weak, the Muslims will use force and terror to ruthlessly control the women. Just look at how women are treated under Muslim control!
Psalm 119:160  Thy word is true from the beginning: and every one of thy righteous judgments endureth for ever.

"Islamist gangs are using violence and intimidation to enforce Shariah law in parts of Germany, particularly against Chechen and Chechen-origin women in Berlin, according to reports.
Der Taggespiegel reports that a threatening video of an armed man in a hood has been circulating in the Chechen community since March 2017 through the WhatsApp messaging service.
"Here, in Europe, certain Chechen women and men who look like women do unspeakable things. You know it; I know it; everybody knows it," declares the pistol-waving fanatic.
The rough justice meted out by Berlin's shariah enforcers was described by a female victim in an interview with Meduza, a Latvia-based news organisation. The woman described how Islamists recorded her walking down the street with a non-Chechen man and later showed up at her house. She managed to conceal herself but the man was seized and brutally beaten, losing most of his teeth."
Islam/ Christian Apostasy/ Chrislam
When Evangelicals Become Useful Idiots for Islam 07/09/17  Years ago, when I was actively debating to defend the faith, I came across James White. He was a hardcore Calvinist and believed in replacement theology regarding Israel. Replacement theology means the Jewish people no longer have a covenant with God, and there is no future for national Israel. I never did debate him, but I found him to be a skilled debater. One had to bring his "A" game when debating him. Now I see him getting in bed with the Muslims, which is known as Chrislam.
It appears that his terrible error that he proclaimed about Israel and God's covenant has caught up with him. He rejected God's prophetic word about Israel, so now he is in bed with the Muslims! He is blinded to real Islam and wants to dialog with the Muslims! What a warning this is to all of us: do not play religious games with God's prophetic word and everlasting covenant regarding Israel!
He publicly denied the covenant and look at his present spiritual condition. He is heading full speed into apostasy. He also promoted an inaccurate view of God called Calvinism. I also think this error has caught up with him. The following two verses relate to the error taught by White:
John 3:16  For God so loved the world, that he gave his only begotten Son, that whosoever believeth in him should not perish, but have everlasting life.

Ezekiel 38:8  After many days thou shalt be visited: in the latter years thou shalt come into the land that is brought back from the sword, and is gathered out of many people, against the mountains of Israel, which have been always waste: but it is brought forth out of the nations, and they shall dwell safely all of them.

"James White is a well-known conservative Christian evangelist who has been seduced by the siren call of the Interfaith Dialog, and has partnered with a Muslim Imam, Dr. Yasir Qadhi, to "educate" Americans on the Muslim religion.
White finds their budding relationship "refreshing" and expounds on how much he has learned about Islam from his newfound friend. He calls Qadhi his "mentor" on aspects of Islam. He bristles at those who suggest he is being used, and instead has gone on offense, engaging his allies among Christian conservatives to attack his critics. And just as the #NeverTrumpers have created a war within the GOP, and assisted in Democrat efforts to make our nation ungovernable by vilifying and hobbling President Trump, so Christians like this have created new fissures in the Church that will not advance the Christian message, but rather further dilute and weaken it by allowing clever, articulate Muslims to explain why Islam is the ultimate religion."
As France Has Done to Israel
French Prime Minister Emmanuel Macron Condemns 'Israeli Colonialism' 07/09/17  What irony there is in this claim by Macron. France has led the EU charge against Israel. What is happening right before his eyes, is that the Muslims are colonizing France!
The French tried to force Israel to give up God's covenant land to the Muslims, and now the Muslims are taking over entire sections of French cities! The French are getting exactly what they tried to do to Israel!
Joel 3:2  I will also gather all nations, and will bring them down into the valley of Jehoshaphat, and will plead with them there for my people and for my heritage Israel, whom they have scattered among the nations, and parted my land.

"New French President Emmanuel Macron met with Palestinian President Mahmoud Abbas yesterday, and the leader has strong words of criticism for "Israeli colonialism." The two diplomats met in France where they signed an agreement to establish a French language high school in Ramallah, and agreed to organize a joint seminar over the next few months.
Macron had some scathing words for Israel, saying that France condemns [Israel's] ongoing colonization process, which remains illegal with regards to international law."
Hard Left/ Christianity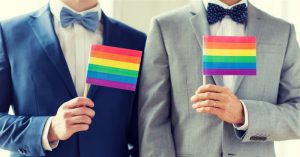 Sweden: Pastors Told They Cannot Refuse to Marry Same-Sex Couples 07/08/17  My first thought while reading this article was how many pastors in America would cave and agree to "marry" two homosexuals! Under threat of losing their jobs, yes jobs, I think the vast majority would. Only a small percentage of American pastors seem to have the fire in the belly to stand up for the righteousness of the Lord. The rest run for the tall grass to hide.
This is a clear example of why the Muslims are pouring into Sweden, because God is using them in judgment against this totally decadent society. I really don't think Sweden has long to go as a society.
Jeremiah 10:21  For the pastors are become brutish, and have not sought the LORD: therefore they shall not prosper, and all their flocks shall be scattered.

"The Swedish government has told the Church of Sweden that ministers cannot refuse to marry same-sex couples.
The Christian Institute reports that Swedish Prime Minister Stefan Löfven announced that ministers of the Church of Sweden should be required to marry same-sex couples, regardless of their opinions on homosexuality and gay marriage.
"[N]o priest in the Swedish Church can refuse to marry same-sex couples," stated Löfven. "If you work as a midwife you must be able to perform abortions, otherwise you have to do something else. It is the same for priests who do not want to perform same-sex marriages," he added."
Hard Left
British Child's Death Sentence: The Consequences of Usurping Parental Rights 07/08/17  This is what happens when the people let the government run the healthcare system. This is exactly where Obamacare was going! They are heartless, cold blooded bureaucrats that have no business making these decisions. Obamacare has to go, and now.
Revelation 21:3-4  And I heard a great voice out of heaven saying, Behold, the tabernacle of God is with men, and he will dwell with them, and they shall be his people, and God himself shall be with them, and be their God. (4) And God shall wipe away all tears from their eyes; and there shall be no more death, neither sorrow, nor crying, neither shall there be any more pain: for the former things are passed away.

"Can the government tell you when and where your child will die? For one couple in the U.K., the answer is "yes." This is a chilling precedent. An incredibly complicated and heartbreaking life-and-death medical case has sparked an international debate: It's the case of little Charlie Gard.
Charlie suffers from an extremely rare and deadly genetic disorder called Mitochondrial DNA Depletion Syndrome. Mitochondria "are structures within cells that convert the energy from food into a form that cells can use." Because of his depletion of mitochondrial DNA, Charlie's muscles and organs are failing. He's unconscious and cannot breathe on his own. From all reports, he's in the terminal stages of a disease for which there is no known cure.
Charlie's parents, Connie Yates and Chris Gard, have raised a million and a half dollars in private donations to take him to America for an experimental treatment. They appear under no illusion that the treatment will work, but they do want to exhaust every possibility.
But doctors at Britain's Great Ormond Street Hospital have decided that Charlie's condition is hopeless, and that he should be left to die. Britain's High Court agreed, and the European Court of Human rights refused to intervene after Charlie's parents appealed. The doctors now have the legal go-ahead to take Charlie off life support."
Hard Left/ Financial Armageddon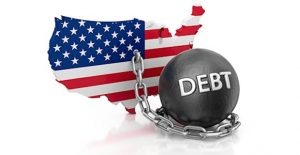 Bankrupt Illinois: Beginning of the End for Democratic Party's Social Welfare Experiment 07/07/17  The tax-and-spend era is fast coming to a close. Illinois is the perfect example of what happens when the Hard Left is in power and has no concept of fiscal responsibility! All they know what to do is tax, tax, and tax more!
I live in Pennsylvania and this state is getting close to where Illinois is. Debt day is here for the insane tax-and-spend Hard Left and the spineless Republicans.
Revelation 21:1-3  And I saw a new heaven and a new earth: for the first heaven and the first earth were passed away; and there was no more sea. And I John saw the holy city, new Jerusalem, coming down from God out of heaven, prepared as a bride adorned for her husband. And I heard a great voice out of heaven saying, Behold, the tabernacle of God is with men, and he will dwell with them, and they shall be his people, and God himself shall be with them, and be their God.

"With the fiscal crisis in Illinois, Democrats may have reached the end of their ability to tax and spend – a policy Democrats have advocated nationally since President Franklin D. Roosevelt initiated the "Social Welfare State" during the Depression, brought to a new level with President Lyndon Johnson's proclamation of the "Great Society" in 1964.
Illinois is already the most taxed state in the nation, with state and local governments effectively taxing median households at 14.76 percent through a combination of income and sales, plus the second-worse property taxes in the nation, such that people in homes with U.S. median home value pay over $4,000 a year in property taxes.
The result is the median Illinois household pays $8,162 in annual state and local taxes, including sales taxes, property taxes, and income taxes – estimated to be the highest in the nation, forcing profitable business and high net-worth taxpayers to flee in droves."

 Deuteronomy 32:5  They have corrupted themselves, their spot is not the spot of his children: they are a perverse and crooked generation.