Storm chaser proposes to his boyfriend as Kansas tornado looms
Verse of the Day
Jude 1:7 Even as Sodom and Gomorrha, and the cities about them in like manner, giving themselves over to fornication, and going after strange flesh, are set forth for an example, suffering the vengeance of eternal fire.

Commentary
This picture was front page on the Druge Report. The entire nation could see this with the connection between sin that will trigger God's wrath on America and a huge tornado bearing down! The entire nation can see the connection! God can't make the judgment any clearer! The vast amount of believers have lost the fear of God and never think of God judging America because of sin. God just gave America an incredible visual warning of his judgment.
See my teaching about Homosexuality vs God's Holiness:
Leviticus 18:20 Moreover thou shalt not lie carnally with thy neighbour's wife, to defile thyself with her.
Lev 18:21 And thou shalt not let any of thy seed pass through the fire to Molech, neither shalt thou profane the name of thy God: I am the LORD.
Lev 18:22 Thou shalt not lie with mankind, as with womankind: it is abomination.
Lev 18:23 Neither shalt thou lie with any beast to defile thyself therewith: neither shall any woman stand before a beast to lie down thereto: it is confusion.
Lev 18:24,25 Defile not ye yourselves in any of these things: for in all these the nations are defiled which I cast out before you: And the land is defiled: therefore I do visit the iniquity thereof upon it, and the land itself vomiteth out her inhabitants.
 God's Warning to America
"Storm chaser proposes to boyfriend as Kansas tornado looms"
"A massive tornado in Kansas may seem like one of the most unlikely — and certainly one of the most dangerous — places for a marriage proposal, but for experienced storm chaser Joey Krastel, it was a real and exhilarating way to show his love for his boyfriend.

On Tuesday, Krastel, Scott and two of their mutual friends set out to catch a tornado in Kansas, a tornado that inspired the National Weather Service to issue a "tornado emergency" for several counties in the state, as well as the Kansas City metropolitan area. The group began their tornado watch in Salina, Kansas, and winded up following the storm to Tipton, where Krastel popped the question.

"It all just kind of came together and happened so quickly," Krastel said. "I was like 'OK, this is it.'"
Warning : Joe Biden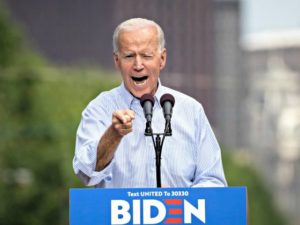 "Joe Biden Promises to Make LGBTQ Rights His Top Legislative Priority"
Biden and the other Dems will use this law to destroy everything about the real Church. It will exalt homosexuality and perversion as a Constitutional right above everything else. This will end the freedom of the church in America as we know it.
The real church is just one election away from suffering great persecution like what is happening in China and under Islam.
Biden is leading the charge and is a very dangerous man with a real reprobate mind.
2 Peter 2:6 And turning the cities of Sodom and Gomorrha into ashes condemned them with an overthrow, making them an ensample unto those that after should live ungodly;


"Leading 2020 White House contender and former Vice President Joe Biden on Saturday pledged to prioritize the Equality Act as his first piece of legislation if elected president.

Biden made the vow in his speech before activists at the Human Rights Campaign's annual Ohio gala in celebration of Pride Month. During his remarks, the former vice president condemned President Donald Trump for his administration's efforts to ban transgender people from serving in the U.S. military.

"It's wrong and it is immoral what they're doing," Biden said. "Just like with racial justice and women's rights, we are seeing pushback against all the progress we've made toward equality."
Trump and National Sin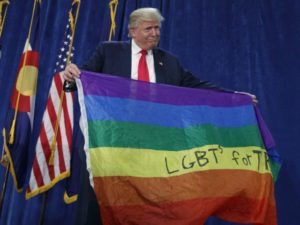 "Trump Celebrates LGBT Pride Month, Urges World to Decriminalize Homosexuality" This is extremely dangerous before the Lord for the President to do this. This is upsetting to me. He is helping to promote the homosexual agenda worldwide!
"President Donald Trump tweeted Friday in celebration of LGBT Pride Month, which begins in June, and repeated his administration's call for the international community to decriminalize homosexuality in countries where it is illegal.

Trump has frequently been attacked by LGBT (lesbian, gay, bisexual, and transgender) activists on the left, particularly for his administration's policies on transgenderism.

Trump has barred transgender individuals from serving in the military, and reversed Barack Obama's policies encouraging public schools to provide for transgender bathrooms. His administration also recently insisted on sticking to a definition of sexual discrimination that refers to biological sex.

More broadly, however, President Trump has championed gay rights at home and abroad"
Hard Left Sellout of America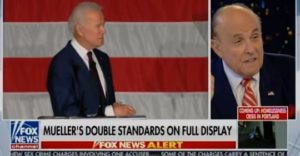 Rudy Giuliani DROPS BOMB on Biden Crime Family — Accuses Joe Biden and "Drug Addict" Son Hunter of Extortion and Bribery in the Millions! (VIDEO)" These politicians are so corrupt that they are taking bribes and selling out America out in the open! I so hope US Attorney Barr is real and will start putting these criminals in jail.
"Rudy Giuliani: "If Donald Trump Jr. got $1.5 billion from the Chinese, you don't think we'd be going crazy? Well, Biden's kid got $1.5 billion from China for a start-up private equity fund while the old man was giving us away to China. He flew the kid there on Air Force 2… And he'd just been tossed out of the military for being a drug addict. Did they give him $1.5 billion for his expertise or did they give it to him because we just caved into them on the islands on tariffs. Sold us out so the kid could get $.5 billion. We're not covering that? And you're telling me these people (liberal mainstream media) are honest?

They're trying to find out if Donald Trump got a parking ticket 20 years ago. And they won't cover the 1.5? How about the $5 million from one of the most crooked people in the Ukraine? While Joe is doling out the money to the Ukraine? And then Joe bribes the president of the Ukraine!… The Ukrainians didn't want to fire the guy. He did it because he was extorted. That's the crime, Joe. Extorted! And by the way when he took the money from the Ukraine we call that under our laws bri-ber-y."
Capturing a Huge Swamp Critter
"CALLS GROW TO PROSECUTE JOHN BRENNAN after Existence of Clandestine CIA Asset in Top Level of Russian Government is Leaked"
This is so exciting to watch! The unraveling of the deep state and here it is the CIA. I think Obama and Brennan lead the coup in an attempt to remove President Trump. They lead the charge and left miles of a paper trial right back to them.
They face charges of sedition which could put Brennan and his gang, don't forget Obama, away for a long time.
Titus 2:13 Looking for that blessed hope, and the glorious appearing of the great God and our Saviour Jesus Christ;

"On Friday Brennan joined Chris Hayes on MSNBC and continued to lash out at Trump calling his move "outrageous… unprecedented."

Brennan went on to say, "My former colleagues in the intelligence community are looking upon this with great concern and worry."

Then on Friday the Deep State leaked to The New York Times that Brennan's Russian "source" who determined that "Putin personally ordered an influence campaign in 2016 aimed at the US presidential election" to undermine Hillary Clinton in favor of Trump" would be outed if Barr released information on the Obama administration spying on the opposition party.

Now there are calls for former CIA Chief John Brennan to be prosecuted for revealing the existence of a deep cover clandestine source inside the Russian government."
Draining the Hard Left Swamp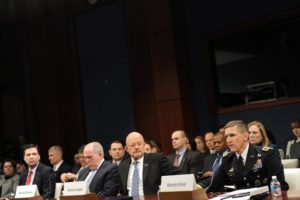 "The table has turned on the 'Trump-Russia' hoax and now the conspirators are running for the hills" This is a very good article about how the deep state is now under investigation for their attempted coup against President Trump.
"Now that the Russia collusion allegations have evaporated, the long knives are out and President Trump's antagonists are watching their backs. They have moved from accusing him of treason to pushing revisionist narratives that try to shift the blame for the debunked probe onto others.

This effort is expected to accelerate following Trump's decision Thursday to empower Attorney General William Barr to declassify CIA, Pentagon, and Director of National Intelligence documents as necessary to access "information or intelligence that relates to the attorney general's review" of the Russia probe." In other words, he's gaining the authority needed to investigate the investigators."
UFO'S and End Times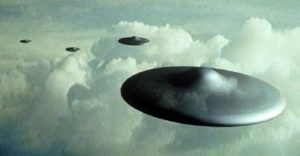 "Former US defense official: We know UFOs are real – here's why that's concerning" This is very interesting. If UFO's are supernatural, I think they are demonic, and it will be interesting to see how this plays out in the end times. During the days of Noah, demonic beings were interacting with humans, so is satan trying it once more?
"After a bombshell report detailing near-daily interactions with unidentified flying objects by Navy pilots in 2014 and 2015, Christopher Mellon has argued that this information is nothing new, and the government needs to do something about it.

Mellon, former Deputy Assistant Secretary of Defense for Intelligence, is involved with a new History Channel series, 'Unidentified,' which will expand on topics discussed in a recent New York Times article. In numerous interviews, Navy pilots revealed that they saw UFOs moving at hypersonic speeds, performing acts "beyond the physical limits of a human crew," and emitting "no visible engine or infrared exhaust plumes."
True American Patriots
"Reagan – Memorial Day Tribute – We are Americans" (Video)
This is really good, and I especially like the ending because in the video America's current enemies are pointed out.
Abba Father's International Fellowship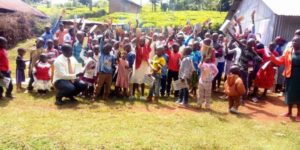 Greetings my fellow servant Dave Hauser and John McTernan

Let me thank God for this great opportunity he has given us to serve him .here in Kenyenya Kenya
We received your gifts of funds and one box of last trumpet materials
I paid and I was given one box of full of materials as you can see through the photos. Many pastors were very happy and jumping that God has remembered us in kenyenya this is strange thing that we have never seen in our lives. The main challenge I have is how to scan the receipt  I asked people they told me that I must get scanning machine. with the laptop we have that pastor Zaphania brought to us that he was given with John mc Ternan.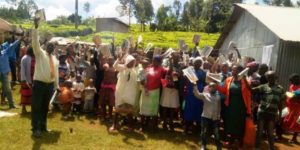 We  gave out materials many people came to the lord and many people got healing .and many joined our ministry.
We are praying for you God to help you with funds so that you can keep sending more .and we are inviting you to come and Minister in Kenyenya  karibu
Yours PST J

If you like our ministry, please consider making a

donation

to keep us going. May the Holy God of Israel bless you!
Revelation 22:20 He which testifieth these things saith, Surely I come quickly. Amen. Even so, come, Lord Jesus.