Study: 1 In 4 College Students Diagnosed With Mental Health Condition
 

Verse of the Day



2  Thess 2:7 For the mystery of iniquity doth already work: only he who now letteth (holds back) will let (hold back), until he be taken out of the way.
Commentary
This study just confirmed what is already known. The most mentally ill people in the nation are college seniors. The depression progresses from the freshman year on! The none college people in the same age have far less depression and suicidal thoughts.
The college atmosphere is from hell and it wears on the mind. Anything about God is forbidden to be taught unless it is mocking Christianity and the Bible. Atheism and evolution are promoted. The Hard Left monster professors hate America and especially white males. They attack patriotism in America. They attack marriage between a man and women and promote homosexuality. This atmosphere promotes sexual immorality and drugs which further damage people.
The colleges are a boiling cauldron of sin and rebellion which is a prefect ground for depression and suicide because there are no absolutes and no reason for living.
The Holy Spirit has withdrawn from the colleges and now they are nothing but darkness.
May the Holy God of Israel bless and protect you.
Galatians 5:22,23 But the fruit of the Spirit is love, joy, peace, longsuffering, gentleness, goodness, faith, Meekness, temperance: against such there is no law.
Hard Left Destroying the Minds of our Youth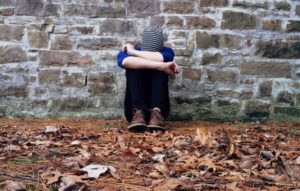 "Study: 1 In 4 College Students Diagnosed With Mental Health Condition"
"New survey shows 75 percent of students at U.S. colleges have battled significant stress in the past year, leading 1 in 5 to consider suicide

The newly-published report out of Brigham and Women's Hospital shows that a quarter of college students received were diagnosed with a mental health condition in the past year, and a fifth have had suicidal thoughts.

Researchers looked at survey results from 67,308 students across 108 American colleges and universities during the spring of 2015. Students were questioned on the frequency of stressful events, depression or anxiety in their daily lives, and reported whether or not they'd been diagnosed with a mental health condition in the past year. Stressful events were viewed as anything that students viewed as traumatic or difficult to handle, whether academic or personal. That includes financial struggles, family problems, trouble sleeping, self-esteem issues, or health matters.

Participants were also asked whether or not they'd had suicidal thoughts or attempted to take their own lives, or if they'd tried any other form of self-harm. The results showed alarming rates of mental health issues and a significant risk for suicidal thoughts among all students, though minorities, whether racial, sexual, or gender, were especially prone."
Drug Abuse and Troubled Youth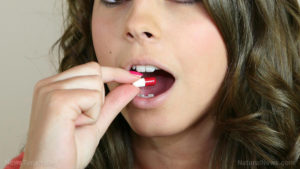 "Teen abuse of Xanax is skyrocketing across America as Big Pharma's profits soar" A big part of the problem are the kids are from divorced families or they are subject to abuse. They are self- medicating. There is a lack of God and his word in their lives, and it all adds up to this drug problem. These are dangerous mind altering drugs. How sad.
Luk4 4:18 The Spirit of the Lord is upon me, because he hath anointed me to preach the gospel to the poor; he hath sent me to heal the brokenhearted, to preach deliverance to the captives, and recovering of sight to the blind, to set at liberty them that are bruised,

"Experts say that prescription drug abuse in adolescents has been dropping in recent years, but the number of young people who are addicted to Xanax and other benzodiazepines has actually been climbing alarmingly high in recent years.

The Director of Adolescent Addiction Treatment at Boston Children's Hospital, Sharon Levy, said that the use of benzodiazepines among adolescents has "skyrocketed." More kids are being admitted to hospitals for withdrawals from the drugs, which often cause dangerous seizures.
Levy said that those working in addiction treatment centers tend to see these trends before they're reflected in national data, so it's something we can expect to hear a lot more about in the future.

Making matters worse is the fact that many of the young people who take these drugs are taking very high doses of them on a daily basis. Some are even mixing them with opioids and alcohol – a combination that can be fatal."
Hard Left and the Sacrament of Child Killing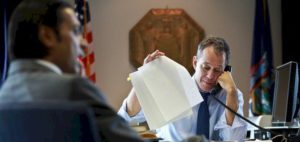 "State fights pro-lifers' win, demands they change 'point of view'" The pro abortion zealots just never give up on killing the babies. When the abortionists are in power, they do everything possible to help the killing going! It is in their DNA to kill babies. They loathe and disdain us because we stand for life and the Lord.
There is a murdering spirit in these people which makes them very dangerous. It is not a big leap from killing babies to us, because they loathe us and have the murdering spirit.
Proverbs 6:16,19 These six things doth the LORD hate: yea, seven are an abomination unto him: A proud look, a lying tongue, and hands that shed innocent blood, An heart that deviseth wicked imaginations, feet that be swift in running to mischief, A false witness that speaketh lies, and he that soweth discord among brethren.

"U.S. District Judge Carol Bagley Amon ruled for the 13 protesters, including Angela Braxton and Jasmine Lalande, both represented by the center. The decision said they did not violate any laws and did not harass or intimidate women seeking abortions at the Choices abortion business in Jamaica Queens, New York.

The decision noted the evidence didn't support abortionists' claims against the protesters. But now state officials have filed a notice of appeal with the higher court. "Judge Amon's ruling was a devastating blow to the attorney general's office," said the legal team.

"Last summer, in a highly publicized press conference held in front of the Choices abortion facility, then-New York Attorney General, Eric Schneiderman (who later resigned amid allegations of sexual misconduct), announced his federal lawsuit against the 13 sidewalk counselors claiming they obstructed, harassed and intimidated women who were seeking abortions at the Choices facility. He petitioned the federal court to create a 16-foot buffer zone around abortion premises and levy fines, attorney fees and compensatory damages against the defendants." The trial took weeks last winter and resulted in a loss for Schneiderman."
The Real Hillary Manifesting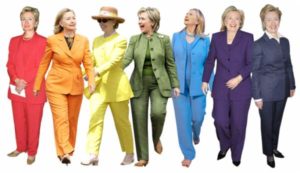 "This Is an Actual Thing: Hillary Clinton to Appear at 'Lesbians Who Tech' Convention This Coming Week" She has gone to several of these events for lesbians, and also she is in contact with satanist groups. Of course, from the Podesta emails we know she is a disciple of Alister Crowley. He is one of the most evil men who lived.
Matthew 24:12 And because iniquity shall abound, the love of many shall wax cold.
"Hillary Clinton is going to appear at the Lesbians Who Tech convention in New York City this coming week. This is the first ever Lesbians Who Tech + Allies Leadership Summit for mid-level and executive non-binary, LGBTQ women and their allies.

The high quality video that was posted three weeks ago had 119 views on Saturday morning when this post was published. There is obviously not that strong of demand for this collective. This is an actual group with actual members.

Wouldn't you just love to have a social justice warrior lesbian on your IT staff to lecture your office regularly on non-binary issues?"
Jerusalem   Jerusalem  Jerusalem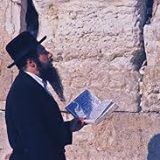 "Sheikh: Islam owns Holy Land … forever" Events regarding Jerusalem have been quiet of late, but behind the scene it is never quiet. In the end, the focus of the world and God's attention will be Jerusalem.
Luke 21:24 And they shall fall by the edge of the sword, and shall be led away captive into all nations: and Jerusalem shall be trodden down of the Gentiles, until the times of the Gentiles be fulfilled.

"Like presidential administrations of the past four decades, the Trump White House is working on a proposal for peace in the Middle East, reports Joseph Farah's G2 Bulletin.

But the grand mufti of Jerusalem has affirmed a roadblock to peace with his declaration that Muslims are the rightful owners the land of Israel and must possess it forever.

Anyone who would give up the land is "an infidel and a traitor to Allah," said Sheik Muhammad Hussein, according to the Middle East Media Research Institute.

On Sept. 3, the website of Dar Al-Ifta Palestine, the Palestinian fatwa institution, published an official statement by Hussein in which he "reiterated the fatwas banning both selling Palestinian land to 'the enemies' and accepting compensation for land appropriated by Israel," MEMRI said. Hussein complained of the theft of Palestinian property "by the Israeli occupation."
US Sovereignty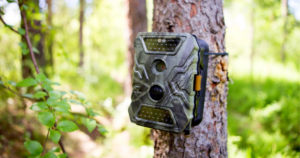 "US Rancher Releases INSANE Video of Armed Illegals Streaming onto Property" The video says it all. The Hard Left is trying to destroy America through immigration. They hate America.
"Other than the sheer volume of smugglers that Chilton captured on tape, the most frightening aspect was just how many of them were armed. This has led to at least one incident in which a US Border Patrol Agent was shot on Chilton's ranch earlier this year."
Revelation 22:20 He which testifieth these things saith, Surely I come quickly. Amen. Even so, come, Lord Jesus.