Sweden CIVIL WAR: National Police Chief, "HELP US, HELP US!"
                         Verse of the Day
       Obadiah 1:15  For the day of the LORD is near upon all the heathen: as thou hast done (To Israel), it shall be done unto thee: thy reward shall return upon thine own head. 
Commentary
I have documented over and over how Sweden has done everything it can to attack Israel and divide the land, including Jerusalem. I warned that the Lord was sending the Muslims into Sweden as judgment to destroy the nation. Sweden also promotes the homosexual agenda and the killing of babies in the womb.
It appears that Sweden is now in the terminal stage of judgment. The police have lost vast areas of the country to Muslim terrorists, and these areas are now like an Islamic republic. God is dividing the land right in front of our eyes. Sweden is now getting a full dose of what it tried to do to Israel! The same politicians, who so viciously attacked Israel, are unable to defend Sweden from the Muslim terrorists!
May the Holy God of Israel bless and protect you.
James 4:1,2 From whence come wars and fightings among you? come they not hence, even of your lusts that war in your members? Ye lust, and have not: ye kill, and desire to have, and cannot obtain: ye fight and war, yet ye have not, because ye ask not.
As Sweden Has Done to Israel/ Anarchy – Civil War/ Islam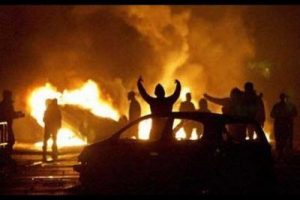 Sweden CIVIL WAR: National Police Chief, "HELP US, HELP US!" Please watch the great video below, from Paul Joseph Watson of Infowars about what is happening in Sweden since as he says, "Stick a fork in Sweden, because it's done." The end result of the Hard Left delusion is the disaster we're seeing in that country, which is the epitome of liberal policy making.
"I'm afraid it is the end for the well-organized, decent and egalitarian Sweden we have known up to now. Personally, I would not be surprised if a form of civil war occurs. In some places, the civil war has probably already begun."
10News recently reported how the Swedish state has lost large areas to armed, religious groups best described as Islamist militias. Police chief Lars Alversjø says that, "There is lawlessness in parts of Stockholm (Sweden's capital) now." He also observed how, "The legal system, which is a pillar in every democratic society, is collapsing in Sweden." Per Magnus Ranstorp, a researcher into terrorism and radicalization at the Swedish National Defense College, notes: "In the worst areas, extremists have taken over. The whole sense of justice and peace are threatened by the fact that the police is breaking down and it's only getting worse. Sweden is in a disastrous situation."
The Swedish Security Service (Säkerhetspolisen – abbreviated as Säpo), recently warned that the country is crawling with "thousands of Islamists" sharing Islamic State's ideology. In many places, public servants (i.e., non-Islamic authorities) require police escort or protection.
The word that Swedish authorities and media use for the country's "no-go zones" is utenforskap. The word means something like "excluded area." In these areas, Swedish law has been replaced with a mixture of the law of the jungle and the Islamic legal code, sharia. Armed Muslim gangs and Islamic radicals are simply carving out big pieces of Sweden for themselves. The only reason why it has not evolved into large-scale armed conflicts — in this formerly peaceful and safe country — probably relates to how Sweden's feminist-liberal government is not putting up any real resistance against the Islamists."
Islam/ As the EU Has Done to Israel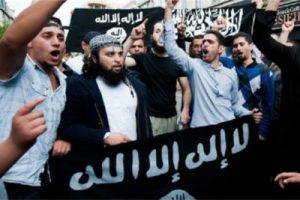 Belgium: "They're in such denial. It's such a frightening thing to admit their country is being taken over."  I just posted about Sweden, and now Belgium is succumbing to the Muslims! One by one, the nations of Europe are dying. It took a while, but they mocked God and his word and now we see their demise. The judgment was active even when we could not see it, but as time went on, it manifested. Both Sweden and Belgium are now the walking dead and soon the judgment will manifest in the rest of Europe. This is what happens when nations mock God.
America is heading down the road of Belgium, but we have a temporary reprieve with the election of President Trump. We now need a revival for survival. This will only come by prayer and crying out to the Lord for revival and an outpouring of the Holy Spirit.
Psalm 9:17  The wicked shall be turned into hell, and all the nations that forget God.

"Brussels was destined to become, like London, Paris or Athens, the place par excellence of Europe's national merger. Homo Belgicus should have been the highest example of synthesis of the European everyman. But that experiment went wrong. Belgium is now the Western European country with the highest suicide rate.
In the schools of the capital of Europe, the teaching of the Muslim religion has exceeded that of students of Catholic faith. Already today, in Brussels, one in three people is Muslim, the most common name is Mohammed, and by 2035 it will be a city with a Muslim majority.
Christianity in Belgium, which was once famous and strong, is now dying. The Church of Saint-Hubert in Watermael-Boitsfort will be turned into apartments, while the chapel of Piroy has been transformed into a brewery. In Namur, the Saint-Jacques Church was transformed into a clothing store. In Mechelen, Flanders, a luxury hotel has arisen in place of a Gothic church. Mosques are proliferating. Internal affairs minister Liesbeth Homans announced that Belgium will recognise 50 mosques, in addition to the 28 already officially listed in the country, reports De Morgen.
Belgium's crisis of identity has a price. As Marc Hooge wrote after the bombings in Brussels last year (31 people killed), "the airport's air traffic controllers went on strike, the airport police insisted on cumbersome procedures, extremists marched on the Place de la Bourse where vigils had been held, politicians blamed one another for failing to prevent carnage, no one rallied behind the Belgian flag, no one watched King Philippe's televised speech the day of the attacks, the royal family's statements of sympathy have fallen on deaf ears and a remembrance march in April attracted only a few thousand people."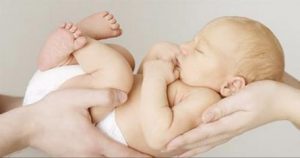 Will the West implode or fall under barbaric invasions?
Genesis 1:27-28 So God created man in his own image, in the image of God created he him; male and female created he them. And God blessed them, and God said unto them, Be fruitful, and multiply, and replenish the earth, and subdue it
Europe has violated God's word about reproducing, and thus it is dying a slow but sure death of depopulation. The Europeans are living a materialistic life that has no room for children. The result is the death of the culture along with nations. This CANNOT be reversed; it has gone on too long and the female population within the reproducing age is too small. Europe is doomed while at the same time the Muslims are pouring in and experiencing a high birthrate. Just with demographics alone, Europe does not have to much longer to live.
Remember, when the Muslims reach about 10 percent of the population, they move to take over the host country. Europe is rapidly heading toward the 10 percent threshold. With the weak-mindedness of the Europeans, it would not take much of an effort for the Muslims to gain control. Right now, the Europeans are unable to protect their females from being raped by the Muslims. They lack the will to confront the Muslims as they takeover the nations.
The Europeans rejected the Lord and his word, and now look at the state of these nations!
1 Thessalonians 1:10  And to wait for his Son from heaven, whom he raised from the dead, even Jesus, which delivered us from the wrath to come.

"That's what's happening in the West. And demography has immense consequences also for the security of Europe, since now many countries are refusing to invest in the military. In an aging country, the public resources go to retirement and welfare for old people.
The expression "white plague" was coined in 1976 by a great French historian, Pierre Chaunu, to explain that today the falling fertility rates have similar consequences to the "black plague". For Chaunu, the declining birth rates are like war. Studying the Western European demographic statistics, Chaunu saw suddenly that during the 1950s there was a brutal demographic fall in the city of Berlin. It was not an accident, Chaunu wrote, but the symbol of a Europe that had chosen suicide.
Is Europe now watching its own agony? Are we witnessing the death of Western civilization, such as during the decline of the Roman Empire? And what form this European autumn will take? The violent tension or the slow dilution? The internal implosions or the barbaric invasions?
Many Western nations, including Spain, Germany, Portugal, Poland, Italy, South Korea and the Czech Republic, today have a birth rate between 1.0 and 1.3. Some of these are already marked by a violent reduction of theiw own population.
Many Western children are now growing up without brothers and sisters and a large proportion of men and women living in the most advanced nations will never have children and will die alone. "Childless life" and "only child syndrome" are the new Western models under study by the sociologists. Institutions and civilizations collapse more often from within than from outside. The West is light as the air and has the determination of mice. That is why it is paralized in front of Islamic terrorism.
De-population is not a model, except for periods of war, epidemic or natural disasters. But it has become a model in the rich, healthy, free, and safe Europe. What is going on?
Alexander Solzhenitsyn said that the First World War had killed the European spirit. He was probably right."
Belgium's crisis of identity has a price. As Marc Hooge wrote after the bombings in Brussels last year (31 people killed), "the airport's air traffic controllers went on strike, the airport police insisted on cumbersome procedures, extremists marched on the Place de la Bourse where vigils had been held, politicians blamed one another for failing to prevent carnage, no one rallied behind the Belgian flag, no one watched King Philippe's televised speech the day of the attacks, the royal family's statements of sympathy have fallen on deaf ears and a remembrance march in April attracted only a few thousand people."
Hard Left/ American Politics
Very Fake News Scandal Consumes CNN as Jeff Zucker, Network Flack Refuse to Comment on Russia Retraction to Own Network 06/27/17  What is interesting is that it seems President Trump has turned the corner on the fake news. It seems their offensive attack against Trump has failed and now it is time for the President to go on the offensive against them. He has lots of firepower with Jeff Sessions as the Attorney General. This is really great news about the "fake news."
Numbers 32:23  But if ye will not do so, behold, ye have sinned against the LORD: and be sure your sin will find you out.

"The scandal surrounding CNN's mishandling of a very fake news hit piece on President Donald Trump and his associates grows bigger on Sunday night as the network's president Jeff Zucker and public relations team are refusing to comment to anyone — even to CNN media reporter Brian Stelter — about what happened.
Stelter, in his Sunday evening newsletter named for the television program he hosts Reliable Sources, credited a Breitbart News investigation with forcing what he admitted is an embarrassing retraction for his employer CNN."
American Politics/ Islam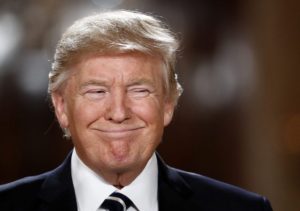 Supreme Court Reinstates Trump Travel Ban from Muslim-Majority Countries 06/26/17  Their acceptance of the cases for review of this Executive Order and the injunctions barring enforcement of it by the lower court was expected. The good news is that the injunctions preventing the Order from going into effect has been partially overturned for now, but their removal of the injunction isn't as broad as it could have been. See the full article for a more complete explanation.
"The Supreme Court of the United States announced Monday that it will review the lower court injunctions blocking enforcement of President Donald Trump's executive order barring travel from six Muslim-majority countries.
In a per curiam opinion, the Court partially stayed the injunctions blocking enforcement of executive order 13,780:
We now turn to the preliminary injunctions barring enforcement of the §2(c) entry suspension. We grant the Government's applications to stay the injunctions, to the extent the injunctions prevent enforcement of §2(c) with respect to foreign nationals who lack any bona fide relationship with a person or entity in the United States. We leave the injunctions entered by the lower courts in place with respect to respondents and those similarly situated, as specified in this opinion.
The Court wrote that the lower court injunctions, even accepting the First Amendment arguments against the order as likely to succeed, went too far:
[T]he injunctions reach much further than that: They also bar enforcement of §2(c) against foreign nationals abroad who have no connection to the United States at all. The equities relied on by the lower courts do not balance the same way in that context. Denying entry to such a foreign national does not burden any American party by reason of that party's relationship with the foreign national.
The opinion also announced the Court will consolidate the cases from the U.S. Courts of Appeal for the Ninth and Fourth circuit, Trump v. Hawaii and Trump v. International Refugee Assistance Project, respectively. Both cases found the executive unenforceable as a likely violation of the U.S. Constitution's First Amendment Establishment Clause because the lower courts held it was motivated by an attempt to disfavor Islam."
Hard Left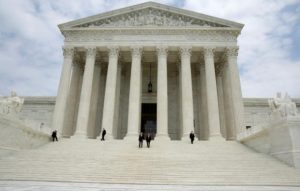 Supreme Court Orders States to List Same-Sex Parents on Birth Certificates; Gorsuch Dissents 06/27/17  This really is the Supreme Court of Sin (SCS). These demagogues think they can play God and change God's order for the family and gender. They are totally corrupt and complete reprobates. This SCS ruled in favor of slavery, murdering babies in the womb and redefining marriage. This is yet another example of how destructive the Supreme Court of Sin has been throughout history.
Genesis 5:1-2  This is the book of the generations of Adam. In the day that God created man, in the likeness of God made he him; Male and female created he them

"The United States Supreme Court has reversed a lower court that upheld an Arkansas law that treated same-sex and opposite-sex married couples differently regarding the issuing of birth certificates.
Known as Pavan v. Smith, the case was centered on a state law that automatically listed an opposite sex spouse on a birth certificate even if they were not the biological parent. This was not done for same-sex couples.
In an unsigned order issued Monday, the high court ruled that the Arkansas law unjustly treated same-sex couples differently.
"… same-sex parents in Arkansas lack the same right as opposite-sex parents to be listed on a child's birth certificate, a document often used for important transactions like making medical decisions for a child or enrolling a child in school," read the opinion.
"In considering those challenges, we held the relevant state laws unconstitutional to the extent they treated same-sex couples differently from opposite-sex couples."
The order came on the two-year anniversary of the landmark 5-4 decision Obergefell v. Hodges, in which the Supreme Court declared all state-level gay marriage bans unconstitutional. Monday's decision cited the case in justifying their ruling."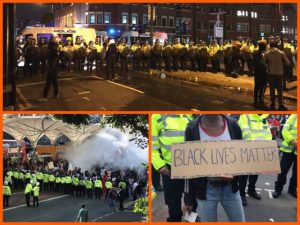 Black Lives Matter Riots in London, Police Attacked, Fires Lit 06/27/17  What is very strange about this is that the BLM have not been rioting in America since Trump became President. This group has been very quiet of late, and could it because Obama and Lynch are gone and Trump is now President? Are they afraid of Trump? So far it is a summer quiet from major rioting when the Left had promised just the opposit, hyping a "Summer of Rage."
"Four officers have been taken to hospital as riot police attempted to control a violent Black Lives Matter rally in east London.
Rioters threw projectiles at the police line and set fire to bins at the demonstration in Forest Hill in the borough of Newham.
The protest was called after the death of Edir Frederico Da Costa, 25, on the 21st of June, six days after Metropolitan Police officers in Newham stopped him in a car.
Activists claim he was beaten by police and left with a broken neck. However, the Independent Police Complaints Commission said a preliminary post-mortem indicated there were no spinal injuries caused by police, The Times reports.
In total, six police officers were injured, with one male officer sustaining facial injuries and a female officer suffered a head injury, the force revealed in a statement."
Israel/ The Coming Middle East War
Unveiling clock showing 8,411 days left for Israel, Iranians rage against Jewish state 06/23/17  There is no doubt that Iran wants war with Israel. What event will ignite this war? Iran survives this war, only to be destroyed in the following one found in Ezekiel 39/39.
Zechariah 12:6  In that day will I make the governors of Judah like an hearth of fire among the wood, and like a torch of fire in a sheaf; and they shall devour all the people round about, on the right hand and on the left: and Jerusalem shall be inhabited again in her own place, even in Jerusalem.

"Iran held major anti-Israel rallies across the country Friday, with protesters chanting "Death to Israel" and declaring that destroying the Jewish state is "the Muslim world's top priority."
Iranians participating in Quds Day rallies also called for unity among pro-Palestinian groups against the "child-murdering" Israeli government, according to Iran's Tasnim News Agency.
Marchers in Tehran headed from various points of the city to the Friday prayer ceremony at Tehran University. Similar demonstrations were held in other cities and towns in Iran.
Iran's powerful Revolutionary Guard used the demonstration in the capital's Valiasr Square to showcase three surface-to-surface ballistic missiles, including the Zolfaghar — the type that Iran used this week to target the Islamic State group in Syria. The Guard said it fired six such missiles on Sunday at IS targets in the city of Deir el-Zour, more than 600 kilometers (370 miles) away. The Guard said the airstrike was in retaliation for an IS attack earlier in June on Iran's parliament and a shrine in Tehran that killed 18 people and wounded more than 50."
Hezbollah says future Israel war could draw fighters from Iran, Iraq, elsewhere 06/25/17  I believe this coming war will be the last one for the Muslims. Israel is going to be God's "meat grinder" for the Muslims. The Lord is going to break the back of the Muslims when they try to destroy Israel, kill all the Jews, and make Jerusalem the capital of a world caliphate. This war is going to bring a bloody and violent end to Islam.
Jeremiah 51:20-21  Thou art my battle axe and weapons of war: for with thee will I break in pieces the nations, and with thee will I destroy kingdoms; And with thee will I break in pieces the horse and his rider; and with thee will I break in pieces the chariot and his rider;

"Hezbollah leader Sayyed Hassan Nasrallah said on Friday that a future war waged by Israel against Syria or Lebanon could draw thousands of fighters from countries including Iran and Iraq.
His comments indicated that the same array of Iranian-backed Shi'ite militias – but not countries – currently fighting in Syria in support of President Bashar al-Assad could take part in any future conflict with Israel.
Tensions have risen between Hezbollah and its longtime foe Israel in recent months since Donald Trump became U.S. president with his tough talk against Iran. Israel's air force chief said his country would use all its strength from the start in any new war with Hezbollah.
"The Israeli enemy must know that if an Israeli war is launched against Syria or Lebanon, it is not known that the fighting will remain Lebanese-Israeli, or Syrian-Israeli," Nasrallah said in a televised speech.
"This doesn't mean there are states that might intervene directly. But this could open the way for thousands, even hundreds of thousands of fighters from all over the Arab and Islamic world to participate – from Iraq, Yemen, Iran, Afghanistan and Pakistan," he said."
Hard Left/ Homosexuality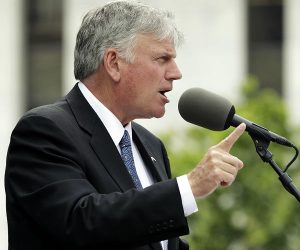 Franklin Graham Rips Proposed LGBTQ 'Indoctrination' of Texas School Kids 06/26/17  They really want to get at our children. With God no longer a part of the educational system, it is now wide open for the devil, and he is coming in with homosexuality and Islam. It is sad the children have to face this.
2 Timothy 3:7  Ever learning, and never able to come to the knowledge of the truth.

"Franklin Graham has lashed out at a Texas school superintendent for promoting a course he says tries to brainwash kids to embrace gay and lesbian, bisexual and transgender lifestyles.
"I'm thankful for pastors in Houston who are standing up against the school superintendent as he is trying to push 'LGBTQ history' curriculum on students," Graham, president of the influential Billy Graham Evangelistic Association, said on his Facebook page.
"The Houston Area Pastor Council is exactly right — this curriculum is not about education, it is about indoctrination."
Last week, Richard Carranza, superintendent of the Houston Independent School District sparked a furor when he proposed adding LGBTQ studies to the district's existing U.S. history curriculum, The Houtson Chronicle reported.
"The LGBTQ movement in the U.S. has a history, and in many cases, many people would call it a civil rights history in terms of acceptance and in terms of who have been leaders of the movement," Carranza said at a community forum. "I think it's part of the American history. To include that as part of what kids study is just a bigger picture of who we are as America."
Financial Armageddon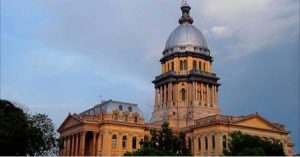 Illinois in danger of entering financial 'death spiral' 06/26/17   There are many other states that are going down the road of Illinois. This is all part of the destructive Hard Left mindset that you can go into massive debt and not worry about it! This is also part of the delusion that these people live in. Well, now they are running into reality and many people in this state are going to get financially crushed.
"Illinois' budget crisis has become so dire that the state is in danger of entering a financial "death spiral," as a prominent ratings agency threatens to downgrade the state's credit score to "junk" status.
Doing so would increase the cost of borrowing, worsening the deficit and making it even harder for taxpayers to dig out of the hole.
"We're in a death spiral—Illinois has the worst pension crisis in the nation and needs the boldest reforms," Ted Dabrowski, Illinois Policy Institute's vice president of policy, told Fox News. "There is no doubt that junk bond rating is on its way."
S&P Global Ratings has warned the agency will likely lower Illinois' credit rating to below investment grade if feuding lawmakers fail to agree on a state budget for a third straight year."

2 Chronicles 28:18-19  The Philistines also had invaded the cities of the low country, and of the south of Judah…and the villages thereof: and they dwelt there. For the Lord brought Judah low because of Ahaz king of Israel; for he made Judah naked, and transgressed sore against the Lord.