The battle over Sinai: ISIS's next strong force
               Verse of the Day
Genesis 17:7,8 And I will establish my covenant between me and thee and thy seed after thee in their generations for an everlasting covenant, to be a God unto thee, and to thy seed after thee. And I will give unto thee, and to thy seed after thee, the land wherein thou art a stranger, all the land of Canaan, for an everlasting possession; and I will be their God.
Commentary
John 14:1-3 Let not your heart be troubled: ye believe in God, believe also in me. In my Father's house are many mansions: if it were not so, I would have told you. I go to prepare a place for you. And if I go and prepare a place for you, I will come again, and receive you unto myself; that where I am, there ye may be also.

Be an End-Time Witness for the Lord Jesus!
As events in the Middle East with Israel are exploding right before our eyes, now is the time to use God's prophetic scriptures to win souls to Jesus. World events are opening hearts to God. It is now easy to use God's prophetic word to share the gospel. Please do not miss this opportunity to witness for the Lord.
I offer the Prophecy Packet free of charge. If you want one, email Dave at: [email protected]  Make sure to give your name and mailing address.
Daniel 12:3 And they that be wise shall shine as the brightness of the firmament; and they that turn many to righteousness as the stars for ever and ever.
Israel and the Middle East War
The battle over Sinai: ISIS's next strong force 12/25/15 Notice how ISIS is now both north and south of Israel. They want to attack Israel as soon as possible to draw Muslim fighters into their cause. With all the Russian, US and French attacks on ISIS, it does not appear to have slowed them down much.
"As the world's eyes are focused on the Islamic State in Syria and its activity in Europe, the organization's branch in Sinai – Ansar Bait al-Maqdis – is gaining strength, and the Russian plane bombing may be just the beginning of its integration into ISIS's international war.  Ronen Bergman outlines the profile of one of the most threatening and intriguing challenges faced by the Israeli and international security community, only a few kilometers south of Eilat."
Hundreds of Islamic State militants amassed at Israel's border: 01/02/16 ISIS can hardly wait to tangle with Israel. It is their terrorist dream to kill Jews. When they attack Israel, I think that it will open the floodgates for recruitment of fighters into their ranks. All the Muslims, no matter what group, want to kill Jews, destroy Israel and take Jerusalem.
Jerusalem will be the final grave yard of Islam.
"The Islamic State group's branch in the Syrian Golan has anti-tank missiles, car bombs, machine guns, a few tanks and APCs in its arsenal. Despite its low manpower, the IDF is keeping a close eye on the Yarmouk Martyrs Brigade, as it eats away at the territory of its rival Al-Qaeda."
Jerusalem Watch
The al-Aksa Mosque is in Danger-lie 01/02/16 This is an excellent article showing the Muslims' lies to stir up the populations against Israel. This is a non-stop propaganda attack aimed at priming the Muslims for war against Israel.
Remember, the Temple Mount is ground zero for prophecy. After this coming all-out war in the Middle East, the Israelis will be free to build the third temple as the defeat of Islam will have broken Islam.
"Palestinians often hear from their leaders that a Muslim holy site in Jerusalem, al-Aksa mosque, is in danger of collapse – and the Jews are to blame. Whether printed in cartoons, preached in mosques or taught in schools, the lie is accepted as common knowledge across the Arab world. Millions of Muslims accept it as truth. The message is clear: Jews seek to expel the Arabs from Jerusalem. This lie is nothing new. For the past century, Palestinian leaders have told the "Al-Aksa is in danger" lie in order to incite their people to attack Jews. It is important to expose and counter this fabrication because it remains a spark that can lead to bloodshed.
IslamoFascism and Jihad Caliphate
Saudi Arabia Orders All Iranian Diplomats to Exit Country 01/03/16 I believe this is yet another step towards an all-out Muslim civil war between the Shiites and Sunnis. The war seems to be coming very fast now. The winner will form a caliphate to take Jerusalem and the world. These are the goals of Islam whether Shiite or Sunni. Islam will come to a violent bloody end when its caliphate moves in a Jihad to take Jerusalem.

"Saudi Arabia cut diplomatic ties with Iran on Sunday and gave all Iranian diplomats 48 hours to leave the kingdom, as escalating tensions over the execution of an outspoken Shiite cleric in Saudi Arabia marked a new low in relations between the two Middle Eastern powers. The surprise move, announced in a televised news conference by Adel al-Jubeir, the Saudi foreign minister, followed harsh criticism by Iranian leaders of the Saudi execution of Sheikh Nimr al-Nimr and the storming of the Saudi Embassy in Tehran by protesters in response. Mr. Jubeir said that the kingdom would not allow Iran to undermine the kingdom's security. The supreme leader of Iran, Ayatollah Ali Khamenei, warned Saturday that Saudi Arabia would face divine vengeance for the execution of Sheikh Nimr, a day after Iranian protesters ransacked the Saudi Embassy in Tehran. Saudi Arabia, which put the cleric to death in a mass execution of 47 men accused of terrorism-related offenses, fired back, saying Iran had "revealed its true face represented in support for terrorism." The heated rhetoric underscored the mounting tensions between the two powers, each of which considers itself the leader of the Islamic world and supports opposing sides in conflicts across the region."
Indonesia Police Beat Couple with Canes for Sharia Crime of Being Alone Together 01/01/16 This is real Islam and do we want this in America? This is Sharia law in operation and not some crazed mob. This is what Muslims bring with them into America. Some are low key about it, but as they gain power this is what they want as it is part of Islam. This is what happens in Saudi Arabia and many other countries. All women should be really upset about Islam coming into America as they are a big target of Sharia law. This is part of what Muhammad created and spread under the sword of Islam.
"Islamic sharia law was enforced with canes once again in Indonesia this week, including the cane beatings of a man and woman whose "crime" was being alone together in a guest room. This was no crazed mob action, either, as CNN reports the sentence was handed down by a judge, and imposed by a special police unit "charged with finding people who violate sharia law." "The form of Islamic law is enforced in a very strict way in the area, including prohibiting unmarried people of different genders from being alone together," CNN observes. Four other people were caned for gambling at the same public beating in front of a mosque in Banda Aceh. The UK Daily Mail adds that the "frisky" couple — whose offense involved merely being "close proximity" to each other — were university students."
Financial Armageddon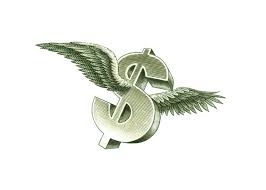 Proverbs 23:5 Wilt thou set thine eyes upon that which is not? for riches certainly make themselves wings; they fly away as an eagle toward heaven.
Slowdown in Chinese manufacturing deepens fears for economy 01/02/16 All the economic signs are spiraling downward. It looks like the collapse that started in 2015 is accelerating into 2016.
"A further slowdown in China's vast manufacturing sector has intensified worries about the year ahead for the world's second largest economy. The latest in a string of downbeat reports from showed that activity at China's factor ies cooled in December for the fifth month running, as overseas demand for Chinese goods continued to fall. Against the backdrop of a faltering global economy, turmoil in the country's stock markets and overcapacity in factories, Chinese economic growth has slowed markedly. The country's central bank expects growth in 2015 to be the slowest for a quarter of a century."
Floods, Famines, Fires, Etc.
Doomsday Volcanoes: next large volcanic eruption on the planet could kill 1 million people 01/03/16 This is a very interesting article about volcanic eruptions and just how dangerous they are.
"One more thing – the earth is actually in "volcano season," as a recent study of volcano activity over the last 300 years has revealed. In a scientific report published in 2015, experts at the European Science Foundation concluded that large volcanic eruptions posed the greatest risk to human survival – greater, in fact, that an asteroid collision with earth, human activity leading to climate change and nuclear war. Such an eruption would be of a similar size to the explosion of Tambora on Sumbawa, Indonesia, in 1815, which killed around 100,000 people at the time, or another one that hit Iceland in 1783 that immediately killed 9,350 but spewed huge amounts of sulfuric aerosols, ash and other gases into atmosphere causing "one of the most important climatic and socially repercussive events of the last millennium," said the report."
John 3:17,18 For God sent not his Son into the world to condemn the world; but that the world through him might be saved. He that believeth on him is not condemned: but he that believeth not is condemned already, because he hath not believed in the name of the only begotten Son of God