The Pentagon promises to use artificial intelligence for good, not evil
Verse of the Day
Revelation 13:14 And deceiveth them that dwell on the earth by the means of those miracles which he had power to do in the sight of the beast; saying to them that dwell on the earth, that they should make an image to the beast, which had the wound by a sword, and did live.
Commentary
I believe that AI will be used as the brain of the Image of the Beast. It seems AI usage is spreading into every area of technology at a rapid rate. Man's nature is evil compare to God, so how can man create and use AI that is not evil? AI will be used for evil because man's nature is evil. Think of Hitler and the Nazis with AI, of course, they would use it for evil.
May the Holy God of Israel bless and protect you.
Revelation 13:15 And he had power to give life unto the image of the beast, that the image of the beast should both speak, and cause that as many as would not worship the image of the beast should be killed.
THE IMAGE OF THE BEAST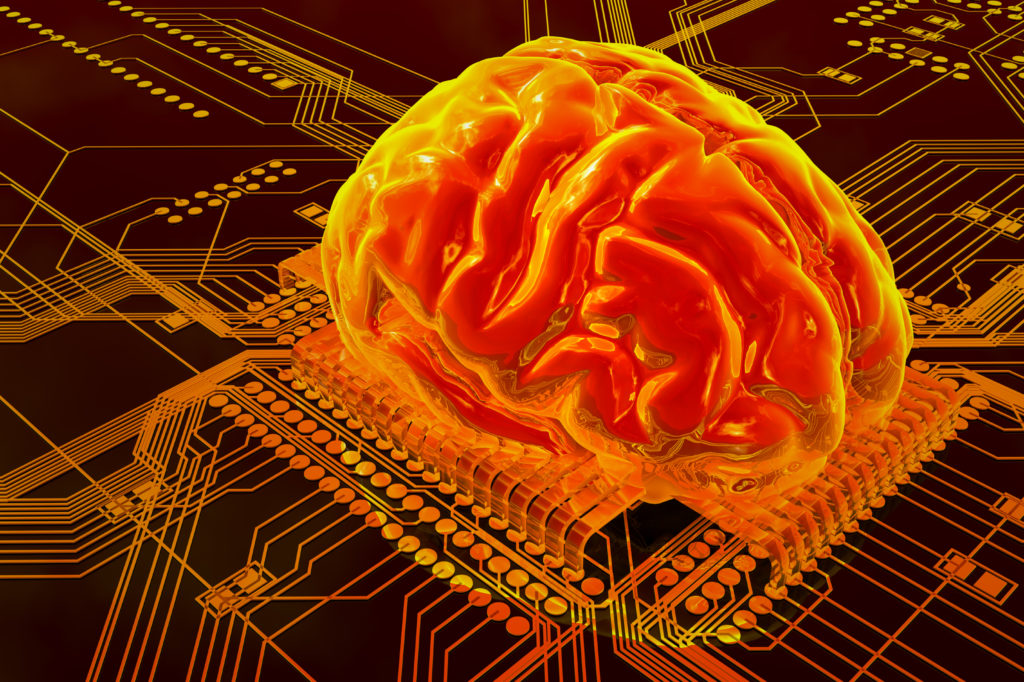 "The Pentagon promises to use artificial intelligence for good, not evil"
"The military has its eye on artificial intelligence solutions to everything from data analysis to surveillance, maintenance and medical care, but before the Defense Department moves full steam ahead into an AI future, they're laying out some ethical principles to live by.

Defense Secretary Mark Esper signed off on five guidelines in a memo released Monday, "The United States, together with our allies and partners, must accelerate the adoption of AI and lead in its national security applications to maintain our strategic position, prevail on future battlefields, and safeguard the rules-based international order," said Esper wrote. "AI technology will change much about the battlefield of the future, but nothing will change America's steadfast commitment to responsible and lawful behavior."
TAKING ON THE HARD LEFT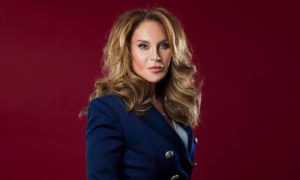 "Patriot Pamela Geller Sues New York Mayor de Blasio, Police Commissioner Shea Over Suspension of 1st Amendment" We need hundreds of these types of lawsuits to break the back of the Hard Left's attempt to destroy the Constitution.
"Vocal Sharia Law critic Pamela Geller filed a lawsuit in federal court on Thursday against New York mayor Bill de Blasio and police commissioner Dermot Shea over the city-wide suspension of 1st Amendment rights during the virus lock down.

Represented by attorneys David Yerushalmi and Robert J. Muise from the American Freedom Law Center, the lawsuit alleges de Blasio and Shea "publicly and officially announced that the "shut down" required in the executive orders includes the suspension of the right to publicly protest in the City, thereby officially announcing the challenged First Amendment Restriction" and "Despite suspending First Amendment activity within the City pursuant to the First Amendment Restriction, Defendant de Blasio has implemented an Open Streets initiative whereby certain City streets are open to pedestrians and cyclists. However, these same City streets remain closed for First Amendment protest activity even if the protestors maintain proper social distancing."
NATIONAL DAY OF PRAYER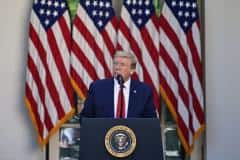 "Trump Quotes Scripture: 'The Lord, Your God Is in Your Midst, a Mighty One Who Will Save'"
This was nice that he quoted scripture and called on the Lord for help.
"President Donald Trump commemorated the National Day of Prayer on Thursday by calling for prayer for treatments, therapies and vaccines to fight the coronavirus.

He also quoted Scripture, Zephaniah 3:17: "The Lord, your God is in your midst, a mighty one who will save."

"On this National Day of Prayer, America is engaged in a fierce battle against a very terrible disease," Trump said in the White House Rose Garden."
REAL DOCTORS STANDING FOR TRUTH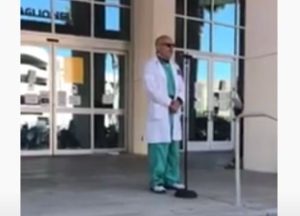 "Family Practice Dr. Jeff Barke Grabs Microphone — Unloads on Disastrous Coronavirus Rules Promoted by Liberal Media" This is good that people from various walks are standing up against this evil Hard Left system over us. All the tentacles of it have to be destroyed.
We see how they have control of the medical institutions like NIH, FDA and CDC. Whatever these people touch, they destroy with their reprobate minds!
"Dr. Jeff Barke, a family practice physician based in Newport Beach, California, spoke out recently on the COVID-19 rules during a rally in Riverside, California. The rally was held on May 5, 2020.

Dr. Barke represents thousands of physicians like him that are being silenced by Big Tech, YouTube, Facebook, the liberal mainstream media and so-called government experts.

Dr. Jeff Barke: What if the experts are wrong. What if quarantining the healthy doesn't actually save lives. What if wearing a mask in public is not effective. My name is Dr. Jeff Barke and I'm here representing thousands of physicians across the country whose voices are being silenced because we don't agree with the mainstream media and the experts who are telling us what to do. Never in the history of this great republic have we quarantined the healthy. Never in the history of this great republic did we tell churchgoers that it's illegal for you to exercise your First Amendment right of freedom of religion yet at the same time it's essential to keep pot dispensaries open."
THE MYSTERY OF HYDROXYCHOROQUINE CONTINUES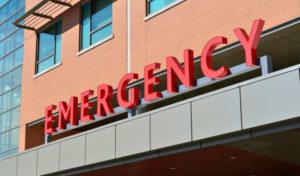 "Coronavirus Victims Die While Government Hoards Medication" The refusal to use this drug which is a cure for the Coronavirus continues. Now the cure and the refusal to use is a form of murder which we see the deep state does not hesitate doing.
"Governments are hoarding more than 100 million doses of hydroxychloroquine (HCQ) while victims of COVID-19 are dying from lack of early treatment, which an increasing number of physicians and scientists believe is crucial for saving lives. In many places, particularly in nursing homes, victims of COVID-19 are still unable to access HCQ, states the Association of American Physicians & Surgeons (AAPS).

Pharmaceutical companies donated tens of millions of doses of HCQ to federal and state governments. At least 14.4 million doses of HCQ have been distributed to 14 city governments, the Federal Emergency Management Agency (FEMA) announced.

Yet virtually none of this has gone for early treatment of COVID-19 victims. Many governors and other officials have impeded the availability of HCQ to millions of Americans, including front-line medical personnel in hospitals, COVID-19 patients' caregivers, and others exposed to the virus."
CONFRONTING THE HARD LEFT AGENDA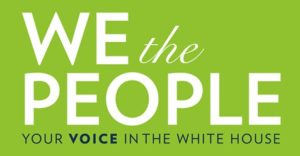 "PETITION: No mandatory vaccines for U. S. Citizens, No mandatory microchipping, No mass surveillance, under any circumstances"
This is a petition to the White House for stopping this madness against the American people. I just like the idea all this is now out in the open, and their is a way to stand against it.
We the People are wise to their agenda and stratagems.
HARD LEFT ELECTION TACTICS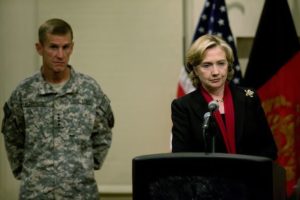 "Trump-Bashing Fired General McChrystal Is Advising Far Left Group 'Defeat Disinfo' on Best Way to Silence and Censor Trump Supporters"The Hard Left controls so much of the airwaves and media, and yet, they can't suppress the truth and what gets out destroys them! The are just like the Nazi propaganda machine under Hitler.
These are dangerous people which I remind you over and over. We are their enemies, even though we just want our Constitutional Rights. The thought of us reelecting President Trump is making them even more unstable.
What a time we live in as God is manifesting reprobates right before our eyes! It is a honor to stand for the Lord and his word in face of such evil. What a time we are living in. Do not flinch in front of this evil, but do everything you can and STAND!
Ephesians 6:13 Wherefore take unto you the whole armour of God, that ye may be able to withstand in the evil day, and having done all, to stand.

"Leftist group Defeat Disinfo is planning to deploy an online army to counter efforts to promote Donald Trump's handling of the coronavirus.The group is being advised by Trump-hater General Stanley McChrystal, who was fired for questioning Obama's lack of leadership skills. McChrystal is a Hillary supporter.

The group wants to shut down positive comments about President Trump online and silence Trump supporters… sort of like Google, Facebook and Twitter! It is amazing that the fascist left controls 95% of the airwaves and print in this country but still gets thumped by the few voices out there promoting the truth."
AMERICAN MEDICAL SOCIETY VS TRUTH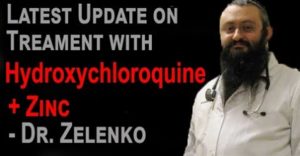 "Dr. Zelenko – Latest update on his treatment of COVID-19 with Hydroxychloroquine + Zinc" After watching this, you will be angry at the health leaders of America suppressing the truth about the cure for Coronavirus. They are so evil it is difficult to believe this is happening. I believe it is to keep pressure on President Trump, hurt the American economy and enrich themselves through a vaccine!

HARD LEFT TINY TYRANTS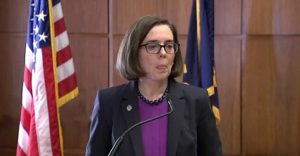 "TYRANNY: Oregon Gov. Kate Brown Extends Lockdown to JULY 6 Despite Ranking 40th on State Coronavirus List with 104 Deaths in State of 4 Million!"According to the Bible, she is a reprobate with a destructive mind. Reprobate minds destroy and this is exactly what she is doing. I feel bad for the real believers in the state, but the people voted her in and got what they voted for.
"Far Left Oregon Governor Kate Brown is extending the state's lockdown until JULY 6th! TWO MORE MONTHS! Oregon is ranked 40th in US coronavirus deaths. 40TH! The state has had 104 deaths and ranks next to South Dakota, a state that NEVER shut down!

This does not make sense on any level. The Governor is a complete loon and tyrant! And the people of Oregon will allow her to destroy their state."What else could it be? These are evil people.
THE MOUSE IS DYING!!!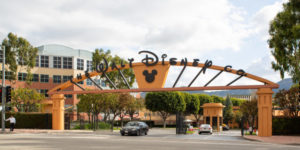 "For Disney, a Stricken Empire" 
The Disney Company was turned into a Hard Left bastion for corrupting children into sin. Many of the Disney movies were being used to indoctrinate children into sexual sin, plus there was Gay Days at the park!
It is very possible that the Lord is in the process of destroying Disney as we knew it. I hope he does, so Disney can be no longer an idol to corrupt the children and promote sin.
"After a decade of spectacular growth, the entertainment conglomerate has been devastated by the coronavirus pandemic. Its 14 theme parks (annual attendance: 157 million) delivered record profits in 2019. They're now padlocked. Its movie studios (there are eight) controlled a staggering 40 percent of the domestic box office last year. Now, they're sitting at a near standstill.

"From great to good to bad to ugly," Michael Nathanson, a leading media analyst, wrote in a report of Disney's extreme reversal in fortunes. "Recession will cause further pain."

On Tuesday, Disney's new chief executive, Bob Chapek, and Robert A. Iger, Disney's executive chairman, will offer their first assessment of the damage. Disney is scheduled to report quarterly results after the stock market closes. Analysts are expecting per-share profit of 88 cents, down 45 percent.

The true scale of the pandemic's impact on Disney will not be known until late summer, when Mr. Chapek reports results for the current quarter — the one in which Disney has furloughed an estimated 100,000 employees, slashed executive pay up to 50 percent and taken out a $5 billion line of credit to bolster its liquidity (on top of $8.25 billion secured in March). The Disney board must decide in June whether to pay the company's usual summer dividend; management is unlikely to recommend it."
HARD LEFT MURDERING THE ELDERLY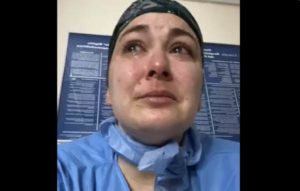 "MUST WATCH: Tearful Nurse Blows Whistle on New York Hospitals 'Murdering' COVID Patients With 'Complete Medical Mismanagement'" This goes along with the NY ordering the sick elderly people from the hospitals to the old age homes! The NY papers broke this last week. In the heart of the Hard Left is a murdering spirit which is raising it ugly head in the midst of Coronavirus outbreak.
The video has foul language.
"A Nevada nurse who travelled to New York to help treat COVID-19 patients has posted a tearful Facebook Live video claiming that patients are not dying from the virus, but are being "murdered" by "gross negligence and complete medical mismanagement."

Nicole Sirotek, a nurse from Elko, Nevada, was assigned to two different hospitals in New York City. "I am literally telling you that they are murdering these people," Sirotek says in the terrifying video.

The video begins with Sirotek explaining that every time she attempts to advocate on behalf of one of her patients, management takes them away and reassigns her to another unit. She said that this happened at both of the hospitals she has worked at in the city. "I legitimately don't even know what to do anymore. Even advocacy groups don't give a sh-t about these people," she said. "Black lives don't matter here."
CHINA WARNS OF WAR WITH USA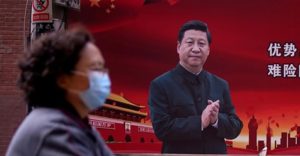 "Exclusive: Internal Chinese report warns Beijing faces Tiananmen-like global backlash over virus" If the USA starts to unravel because of the Coronavirus, I could see war as a possibility. China has to pay for what it did to the world, so this might be another source for war. They can't go scot-free from the havoc they created throughout the world.
"An internal Chinese report warns that Beijing faces a rising wave of hostility in the wake of the coronavirus outbreak that could tip relations with the United States into confrontation, people familiar with the paper told Reuters.

The report, presented early last month by the Ministry of State Security to top Beijing leaders including President Xi Jinping, concluded that global anti-China sentiment is at its highest since the 1989 Tiananmen Square crackdown, the sources said.

As a result, Beijing faces a wave of anti-China sentiment led by the United States in the aftermath of the pandemic and needs to be prepared in a worst-case scenario for armed confrontation between the two global powers, according to people familiar with the report's content, who declined to be identified given the sensitivity of the matter."
DEM RESPONSE TO CORONAVIRUS CRISIS
Meme: The Democrat Response to an Emergency
How can they ever win another election! They are a reflection of how the thinking of so many Americans is now dangerous for the survival of America.
This is really, really good and hard hitting.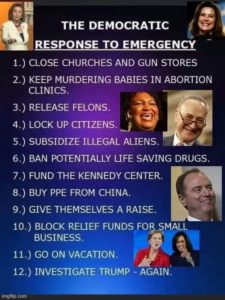 BIDEN VS THE LORD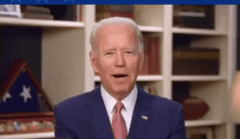 "Joe Biden: 'When I Endorsed Marriage Equality' Barack Obama 'Gave Me a Big Hug'" Biden lead the charge to attack God's institution of marriage between a man and woman. He has not repented of this, but instead is proud of what he did. Right now he is in the public about running for president. His mind is deteriorating before our eyes, and I believe this is not going to end well for him. He mocked God and his word, so he is in a very dangerous position before the Lord.
"Former Vice President Joe Biden in a video interview on Wednesday with Human Right Campaign President Alphonso David recalled how President Barack Obama reacted when Biden endorsed same-sex marriage in a 2012 interview on NBC's "Meet the Press."

On May 6, 2012 on "Meet the Press," Biden said: "I am absolutely comfortable with the fact that men marrying men, women marrying women, and heterosexual men and women marrying are entitled to the same exact rights—all the civil rights, all the civil liberties—and quite frankly I don't see much of a distinction beyond that."
Abba Father's International Fellowship
https://youtu.be/CHTbwTFJDlU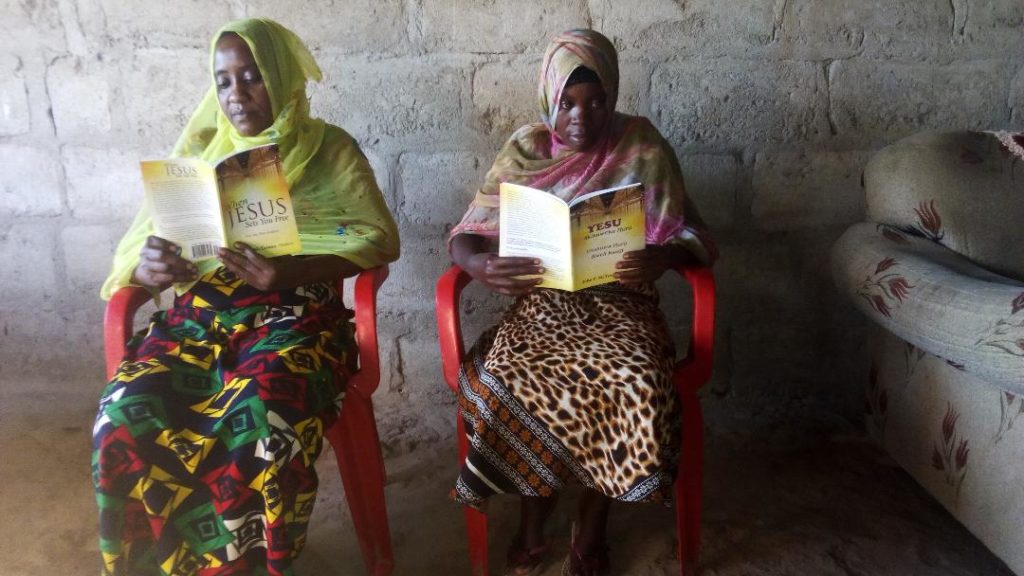 If you like our ministry, please consider making a donation keep us going. May the Holy God of Israel bless you!
Revelation 22:20 He which testifieth these things saith, Surely I come quickly. Amen. Even so, come, Lord Jesus.