The Special Sin
1 Corinthians 6:9 Know ye not that the unrighteous shall not inherit the kingdom of God?
 See articles with comments.
THE SPECIAL SIN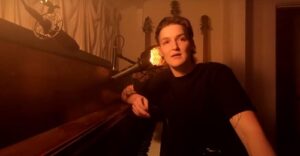 "

LGBTQ singer-songwriter 'GameStops' Christian music with No. 1 Christian album on iTunes

"
Who is a Christian now? Surely these are the days of Noah! This sin is a "Special sin" even within the church, whatever that is!
From article:"For the second straight day, an openly queer Christian artist has the top Christian album on iTunes. "Preacher's Kid" by Semler, the artist name of Grace Baldridge, hit No. 1 on Tuesday (Feb. 9) in Apple's iTunes store, dethroning "Look Up, Child" by Lauren Daigle, which was released in 2018. "It's unbelievable. I keep trying to pinch myself," Baldridge, 30, told Religion News Service. "I actually got a tattoo last night to try and pinch myself to see if this was real."
The Special Sin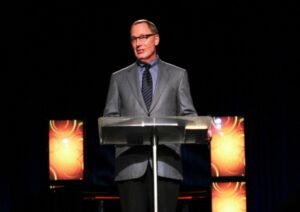 "Max Lucado apologizes for past sermon on homosexuality after critics slam National Cathedral invitation

"
The Special Sin wins again. What is it about the Special Sin and so many in the church just cave before it? It is shocking to see big names run from standing on the word and preach the truth in love. Tell the truth, and then stand on the truth and don't retreat!
From article:"Lucado wrote that faithful people may disagree about what the Bible says about homosexuality, "but we agree that God's holy Word must never be used as a weapon to wound others."
"To be clear, I believe in the traditional biblical understanding of marriage, but I also believe in a God of unbounded grace and love," he said in his letter. "LGBTQ individuals and LGBTQ families must be respected and treated with love. They are beloved children of God because they are made in the image and likeness of God.
"Over centuries, the church has harmed LGBTQ people and their families, just as the church has harmed people on issues of race, gender, divorce, addiction, and so many other things. We must do better to serve and love one another."
TAMPERING WITH OUR DIET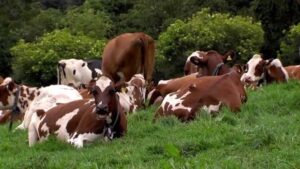 "Missouri First State To Declare That 'Meat' Means 'Meat'"
The crazed Hard Leftists want to turn us all into vegetarians and will anything to advance their agenda! Vegetarianism seems to be part of "religion", Bill Gates is 100 percent behind this!
From article:"On Tuesday, Missouri becomes the first state in the country to have a law on the books that prohibits food makers to use the word "meat" to refer to anything other than animal flesh. 

This takes aim at manufacturers of what has been dubbed fake or non-traditional meat.
Clean meat — also known as lab-grown meat — is made of cultured animal tissue cells, while plant-based meat is generally from ingredients such as soy, tempeh and seitan. The state law forbids "misrepresenting a product as meat that is not derived from harvested production livestock or poultry." Violators may be fined $1,000 and imprisoned for a year."
SECOND AMENDMENT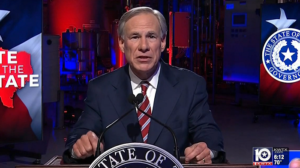 "Governor Greg Abbott Calls For Texas to Become a Second Amendment Sanctuary State"
This is great news. America needs many other states to make a stand just like Texas!
From article:"Texas Governor Greg Abbott is trying to prevent Democrats from treading on Texans' gun rights, calling on his state to become a "sanctuary" for the Second Amendment. In his State of the State address last week, Abbott said, "Texas must be a Second Amendment sanctuary state." "Politicians from the federal level to the local level have shouted: 'Heck yes, the government is coming to get your guns,'" he said. "We won't let that happen in Texas."
CORRUPT POLITICIANS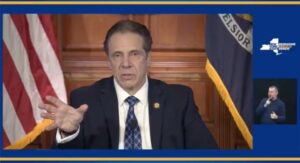 "Cuomo Denies Nursing Home Cover-Up, Then Blames Healthcare Workers For Nursing Home Covid Deaths (VIDEO)"
He is the worst of the worst. I know it sounds impossible, but I hope he does jail time. He is a real criminal criminal who ruthlessly had the elderly die by exposing them to Covid-19.
From article:"Last Thursday an audio was leaked of New York Governor Cuomo's top aide apologizing to Democrat lawmakers for intentionally withholding the state's COVID nursing home death toll from them. Cuomo is now denying he withheld nursing home death data from the feds. "New York state DOH has always fully and publicly reported all COVID deaths in nursing homes and hospitals," Cuomo said Monday.
During a press conference on Monday, Cuomo blamed 'conspiracy theories' and 'misinformation' and said the nursing home scandal is a "political spin." Cuomo then threw healthcare workers under the bus and said Covid ran through nursing homes like wildfire not because he sent Covid patients back into the elderly care facilities – but because of nursing home staffers who walked into the nursing homes."

JERUSALEM, JERUSALEM, JERUSALEM
"Islam's Three 'Claims' to Jerusalem"
I believe God is going to break the back of Islam over Jerusalem. When the Muslims unite in an attempt to take Jerusalem, God will move to destroy them and end Islam as a viable religion.
From article:" This is especially evident in the cleric's succinct assertion that Jerusalem "is a religious, Sharia, and historical right of the Muslims, and of no one else but them."
Why is Jerusalem a "religious" right for Muslims? Because Islamic tradition teaches that one night in the year 610, Muhammad—miraculously flying atop a supernatural horse-like creature (al-Buraq)—visited and prayed in it. Why is Jerusalem a "Sharia"—or legal—right for Muslims? Because according to all interpretations of Islamic law, or Sharia, once a territory has been "opened" to the light of Islam, it forever belongs to the House of Islam or Dar al-Islam."
POLITICAL TRUTH
Meme: Congressional Sponsors of Bribes,etc.
It took a real creative mind to come up with this one. It's just a wonderful idea with truth. I don't think there is a jacket big enough to hold the patches for the bribes they take. They also need national emblems like China!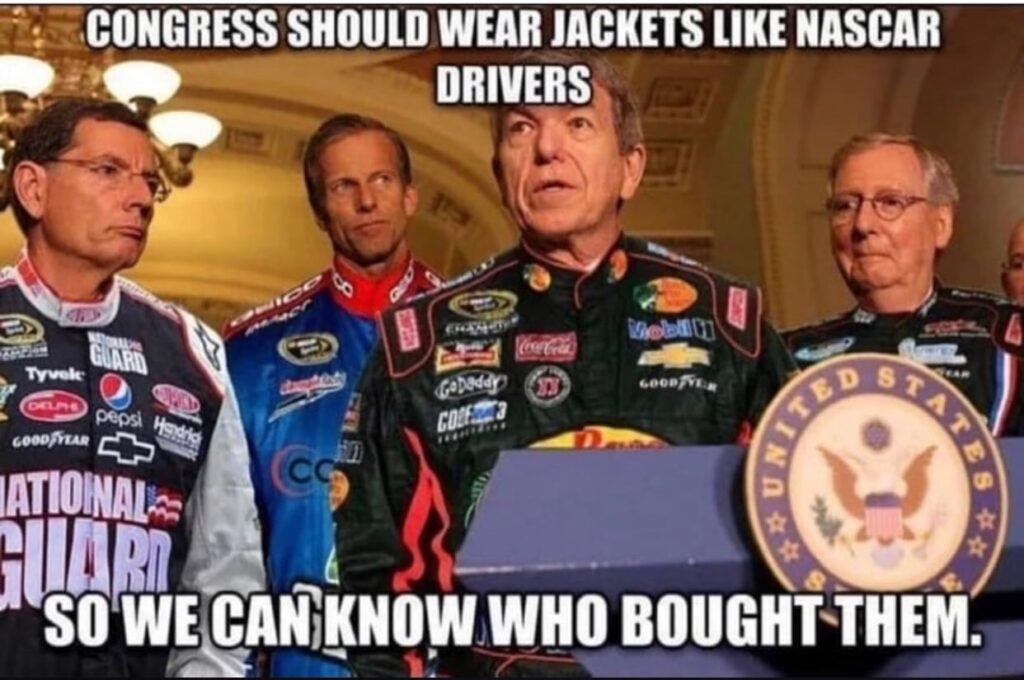 If the blog is taken down, you can go to my conference room where I will keep you updated. The number is
717 409 5553
.
I will be on all week at 9:00 PM EST and Tuesday and Thursday at 10:00 AM EST. If you like our ministry, please consider making a

donation

to keep us going. May the Holy God of Israel bless you!
Revelation 22:20 He which testifieth these things saith, Surely I come quickly. Amen. Even so, come, Lord Jesus.