The Vigilante From South Bend
Verse of the Day
Isaiah 5:20 Woe unto them that call evil good, and good evil; that put darkness for light, and light for darkness; that put bitter for sweet, and sweet for bitter!
Commentary
I believe what is happening with the mayor is he is testing the waters to see how far he can go attacking real Christians. This is a direct attack by the Hard Left on us! He wants to pit the reprobates against us and see how the masses respond to it. This shows just how bold the Hard Left and homosexuals are in confronting us with their sin and trying to get on the moral high road to exalt their sin.
Because there is a lot of prayer being raised by the church, this is not going to end good for the mayor and the Hard Left. The Lord has to deal with them because they mock marriage between a man and woman and even bring gender confusion. They are taking the fight to the Lord and he act to deal with the pride, arrogance and sin which they are exalting!
Wow, the battle lines are drawn and the Lord is going to take it the Hard Left as they have picked the fight!
May the Holy God of Israel bless and protect you.
Revelation 22:20 He which testifieth these things saith, Surely I come quickly. Amen. Even so, come, Lord Jesus.
Hard Left Test of Church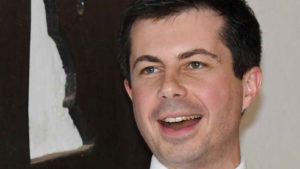 "The Vigilante From South Bend'
Psalm 2:3 Let us break their bands asunder, and cast away their cords from us. (4) He that sitteth in the heavens shall laugh: the Lord shall have them in derision. (5) Then shall he speak unto them in his wrath, and vex them in his sore displeasure.

"Buttigieg's chosen target is one of the most decent human beings in politics, who was supportive of Buttegieg both before he revealed he was gay and after. Indeed, when Buttigieg made his public announcement, Pence, then governor of Indiana went out of his way to praise his achievements as mayor – a bit of political hyperbole since Buttigieg's city, South Bend, is a violence-ridden mess.  Yet, even after Buttigieg's outrageous attacks, Pence has not had an unkind word to say about him.

Using a gracious and decent opponent as a prop in a hate campaign against Christians for political gain, tells you how low Democrats have sunk this electoral season. The basis of Buttigieg's attacks is his invention of a non-existent Pence animus towards gays. As if this were not insulting enough, he follows the false insinuation with a lecture on theology to demonstrate that not only is Pence a religious bigot, but as a religious person he doesn't even know what he's talking about.

Speaking to a CNN lap dog in a venue where Pence was not present to defend himself, Buttigieg said: "If me being gay was a choice, it was a choice that was made far, far above my pay grade," Buttigieg continued, "and that's the thing I wish the Mike Pences of the world would understand. That if you got a problem with who I am your problem is not with me — your quarrel, sir, is with my Creator." In other words, God is on my side."
The Boldness of Sin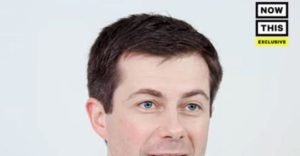 "Pete Buttigieg: Christianity Does Not Belong to the Right — This homosexual wants to take the the real believers head on. This is not a good idea because lots of prayer is going up to the Lord and the boldness of his sin demands judgment. The following verses show how the wicked can get right in the face of the Lord and challenge the Lord.
Isaiah 5:18,19 Woe unto them that draw iniquity with cords of vanity, and sin as it were with a cart rope: That say, Let him make speed, and hasten his work, that we may see it: and let the counsel of the Holy One of Israel draw nigh and come, that we may know it!

"Pete Buttigieg, a likely 2020 Democratic presidential candidate said Christianity does not belong to the "right wing."
Buttigieg said, "I don't think religion belongs to one political party. When I go to church, the scripture I hear has to do with protecting the poor, and spending time with the prisoner, and healing the sick, and caring for the stranger which to me is another word for immigrant. It has a very clear set of moral and policy implications none of which are things I would associate with the right wing."

He continued, "Christianity to me is about humility, it's about love. If we want to put those values into political practice at least by my lights, they lead us in a very progressive direction."
Hard Left Loves Sin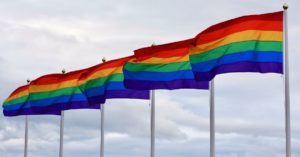 "San Jose City Council Unanimously Votes to Fly LGBT Flags Outside of New Chick-fil-A Location" Chick-fil-A is a pro family business that seems to drive the reprobate mind insane. The Hard Left loathes this business and at every chance they attack it.
This shows the depth of loathing they have for it and us. Remember, because we believe in the Bible, the reprobate mind hates us like the Nazis did the Jews.
1 John 3:13 Marvel not, my brethren, if the world hate you.

"The city of San Jose, California will fly rainbow flags near a new Chick-fil-A that is slated to open at the city's airport.

The city council voted 11-0 this week to display a rainbow flag and a transgender rights pink, blue and white flag near the San Jose International Airport.

"I made the suggestion to put the flags next to the restaurant, and council members liked that idea but also said that maybe put flags elsewhere, too, like outside," Ken Yeager, the first openly gay elected official in Santa Clara County, told NBC News."
Bernie Sanders the Capitalist!
Bernie is a real hard core Communist. He loved Communist Russia and even had is honey moon in Moscow.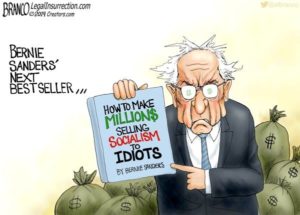 Jerusalem Jerusalem Jerusalem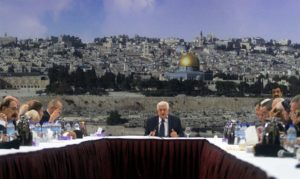 "PA: Without Jerusalem, 'there is nothing to talk about'" This is wonderful news that President Trump is not pressuring Israel to divide Jerusalem for "peace."
"Palestinian Authority "Information Minister" Nabil Abu Rudeina attacked the "Deal of the Century" that the Trump administration is expected to release in the coming weeks.

"What we saw from the deal so far is not acceptable. If not all the issues are on the table – Jerusalem, refugees – there is nothing to talk about," Abu Rudeina said."
Arabs vs Israel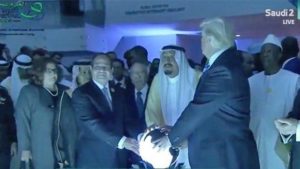 "An Arab NATO in the making" It is very possible that a united Arab army could fulfill the Psalm 83 war which attempts to obliterate the nation of Israel!
Psalm 83:4 They have said, Come, and let us cut them off from being a nation; that the name of Israel may be no more in remembrance. (5) For they have consulted together with one consent: they are confederate against thee:
"Saudi Arabia is preparing for the launch of the so-called "Arab NATO" — the Middle East Strategic Alliance (MESA) — in an effort to combat Iranian hegomony in the region.

The kingdom on April 8 hosted a meeting with the high-level participation of Saudi Arabia, the United States, the United Arab Emirates, Bahrain, Kuwait, Oman, Qatar and Jordan. According to the Saudi WAS news agency, the meeting was "an important step to launching the alliance, which aims to strengthen the security and stability of the region and the world."
Great News Middle East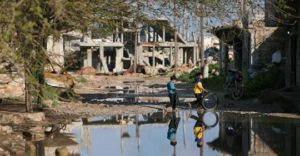 "Christianity grows in Syrian town once besieged by Islamic State" This is wonderful news and lets pray for an outpouring of the Holy Spirit to sweep through this area and win multitudes to the Lord!
Proverbs 1:23 Turn you at my reproof: behold, I will pour out my spirit unto you, I will make known my words unto you.

"A community of Syrians who converted to Christianity from Islam is growing in Kobani, a town besieged by Islamic State for months, and where the tide turned against the militants four years ago.

The converts say the experience of war and the onslaught of a group claiming to fight for Islam pushed them towards their new faith. After a number of families converted, the Syrian-Turkish border town's first evangelical church opened last year."
Abba Father's International Fellowship- Pakistan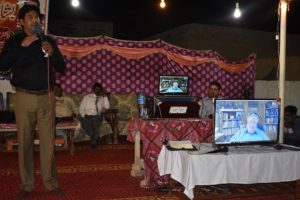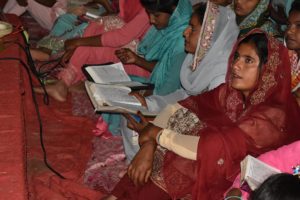 Revelation 22:20 He which testifieth these things saith, Surely I come quickly. Amen. Even so, come, Lord Jesus.
If you like our ministry, please consider making a donation to keep us going. May the Holy God of Israel bless you!