Ticking Time Bomb: California Nuclear Plants Are Lined Up Along the San Andreas Fault
Verse of the Day
Psalm 107:33,34 He turneth rivers into a wilderness, and the watersprings into dry ground; A fruitful land into barrenness, for the wickedness of them that dwell therein.
Commentary
I forgot all about the nuclear power plants which all very close to the San Andreas fault! Building a nuclear plant so close the San Andreas is stupidity on top of insanity! When this fault breaks, huge sections of the state will be uninhabitable.
May the Holy God of Israel bless and protect you.
Leviticus 18:24,25 Defile not ye yourselves in any of these things: for in all these the nations are defiled which I cast out before you: And the land is defiled: therefore I do visit the iniquity thereof upon it, and the land itself vomiteth out her inhabitants.
California Nuclear Power Plants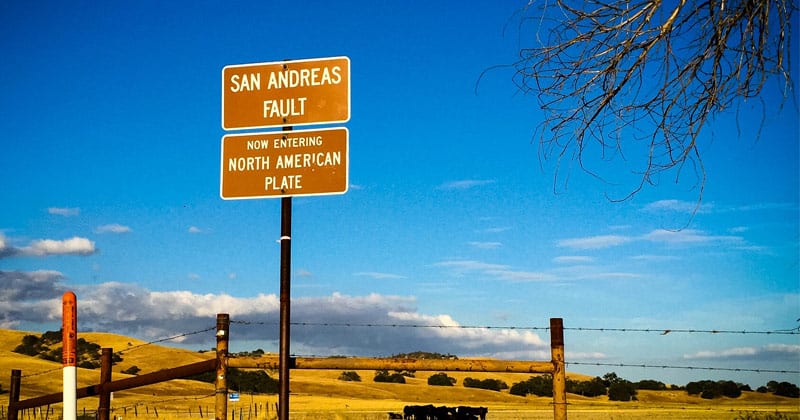 "Ticking Time Bomb: California Nuclear Plants Are Lined Up Along the San Andreas Fault"
"A Natural News investigation into the geolocation of nuclear power facilities in California reveals that five nuclear facilities were built in close proximity to the San Andreas fault line, with some constructed right in the middle of earthquake zones that have up to a 50% chance of a severe earthquake every 30 years.

One nuclear power plant – the Diablo Canyon Nuclear Power Plant which produces 2,160 megawatts — was constructed on the coast, making it extremely vulnerable to the very same kind of ocean water surge that destroyed the Fukushima-Daiichi facility which suffered a 2011 meltdown in Japan. That nuclear catastrophe — which was dutifully covered up by the entire western media for months — was caused by an underwater earthquake that produced a tsunami wave which engulfed the facility. California's Diablo Canyon Nuclear Power Plant is positioned on the coastline in the exact same way, making it highly vulnerable to underwater earthquakes or other events such as underwater caldera explosions that can produce massive tsunami waves."
Hard Left and Islam (Video)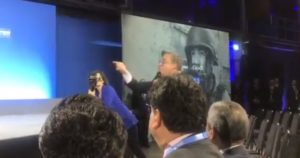 "You Censorious Thug!": Pakistani Foreign Minister Confronted Over Twitter Censorship" This shows how the Hard Left and Islam are working on an international scale against freedom and to suppress any exposing of the horrors of Islam!
"Pakistani Foreign Minister Shah Mehmood Qureshi was confronted by Ezra Levant over his government's astonishing ability to censor the tweets of Twitter users who are based in America and Canada.

The exchange took place at a "Defend Media Freedom" conference in London (which some news outlets like RT and Sputnik were barred from attending).

Tweets are routinely deleted by the Silicon Valley giant on the orders of the Pakistani government, particularly in the context of criticism of Islam. This is what happened to Rebel Media owner Ezra Levant despite Levant being a citizen of Canada and Twitter being an American company."
Pedophile Rings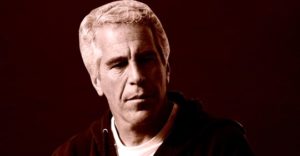 "Jeffrey Epstein Arrested for Sex Trafficking of Minors" This is very exciting news because Epstein as at the heart of the biggest pedophile ring in the deep state, DC swamp. Something huge is happening if the feds get Epstein. He faces 45 years in jail and that might be enough to get him tell all he knows about the pedophile ring!!! I so hope he breaks
Luke 17:2 It were better for him that a millstone were hanged about his neck, and he cast into the sea, than that he should offend one of these little ones.

"Billionaire pedophile Jeffrey Epstein was arrested for allegedly sex trafficking dozens of minors in New York and Florida between 2002 and 2005, and will appear in court in New York on Monday, according to three law enforcement sources. Saturday's arrest by the FBI-NYPD Crimes Against Children Task Force comes about 12 years after the 66-year-old financier essentially got a slap on the wrist for allegedly molesting dozens of underage girls in Florida.

The new indictment—which, according to two sources, will be unsealed Monday in Manhattan federal court—will reportedly allege that Epstein sexually exploited dozens of underage girls in a now-familiar scheme: paying them cash for "massages" and then molesting or sexually abusing them in his Upper East Side mansion or his palatial residence in Palm Beach. Epstein will be charged with one count of sex trafficking of minors and one count of conspiracy to engage in sex trafficking of minors—which could put him away for a maximum of 45 years. The case is being handled by the Public Corruption Unit of the Southern District of New York, with assistance from the district's human-trafficking officials and the FBI."
Hard Left Deception?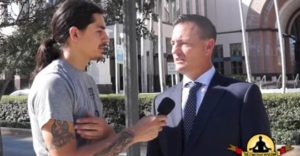 "Prosecutor in 2009 Epstein Case Said Donald Trump Was the ONLY ONE Who Helped Him"  At first I was elated about Epstein, but I found out James Comey's daughter, Maurene is a federal prosecutor in Manhattan and might prosecute the case!
If this true, then I would say they are using Epstein to go after President Trump. Trump had connections with Epstein and they will use Epstein to after the President.
It's really is bizarre after all these years that Epstein now is being arrested. The US Attorney of the Southern District of New York is hostile against the President and is good friends with Mueller and Tomey. This is starting look and smell like a setup.
I posted the information below for you to see what the prosecutor of Epstein said in 2009 about President Trump and the case against Epstein.
"Question from reporter: Our current President has had relationships with Epstein in the past and there are those, Katy Johnson and maybe other victims who've accused Trump of being involved in things like this.

In my experience, Trump supporters will not listen to anything along those lines. Obviously we're not in the court of law here right now, but are those claims, although that case was dropped, it was dropped before it went to court. In your opinion as a lawyer, in your experience is there anything you can say as to the validity of those claims and whether there will be anything more about that?

Edwards: Nothing at all. The only thing that I can say about President Trump is that he is the only person who, in 2009 when I served a lot of subpoenas on a lot of people, or at least gave notice to some pretty connected people, that I want to talk to them, is the only person who picked up the phone and said, let's just talk. I'll give you as much time as you want. I'll tell you what you need to know, and was very helpful, in the information that he gave, and gave no indication whatsoever that he was involved in anything untoward whatsoever, but had good information. That checked out and that helped us and we didn't have to take a deposition of him in 2009.

Reporter: Do you have any information on James Patterson's claims that Trump had Epstein kicked out of Mar-a-logo?

Edwards: I definitely have heard that. I definitely have heard that and I don't know if it was Trump himself as opposed to a manager…"
The Coming Third Temple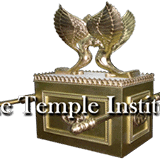 "The Ark of the Covenant" There are all sorts of speculation about the location of the Ark of the Covenant. The Temple Institute claims they know the location, and it is hidden under the Temple Mount in Jerusalem. At the right time, it will be revealed. I hope this is true for end times prophecy.
When Jesus Christ returns and ruling from Mt Zion, there will be no need for the Ark! His person replaces the Ark.
Jeremiah 3:16 And it shall come to pass, when ye be multiplied and increased in the land, in those days, saith the LORD, they shall say no more, The ark of the covenant of the LORD: neither shall it come to mind: neither shall they remember it; neither shall they visit it; neither shall that be done any more.

"This location is recorded in our sources, and today, there are those who know exactly where this chamber is. And we know that the ark is still there, undisturbed, and waiting for the day when it will be revealed. An attempt was made some few years ago to excavate towards the direction of this chamber. This resulted in widespread Moslem unrest and rioting.

They stand a great deal to lose if the Ark is revealed – for it will prove to the whole world that there really was a Holy Temple, and thus, that the Jews really do have a claim to the Temple Mount. (The official position of the Islamic Wakf, the body that governs over the Temple Mount, is that there never was a Holy Temple, and that the Jews have no rights whatsoever to the place)."
Video: Just posted
"Jonathan Cahn's Prophetic Word to President Trump at His House"
This excellent and a must watch.
Zechariah 2:8 For thus saith the LORD of hosts; After the glory hath he sent me unto the nations which spoiled you: for he that toucheth you toucheth the apple of his eye.
Abba Father's International Fellowship
Dear servant of God, Dave and John
i just want to inform you that the teachings are very transforming and believe that the many have loved the teachings so much and they are willing to be life transforming agent as they reach to others with the same message of Glory and be lead with the spirit of God in be benefiting and equipped if they can have such good teachings for themselves and for their families some five youth received Jesus after being tormented by the spirit of Drunkenness and they had run away from their homes and just were sleeping on street ways and they have no hope ,no courage,they had been rejected and abused within this community , and no one was willing like reaching them for their bad behaviors,the lord gave me some courage with my other youths to reach them and preached this life transformation message of the Last Trumpet to them,it take quite times to for them to believe it ,But latter on we emphasized on Jesus Come to heal the Broken Hearted and those who are lost to receive new life through him as their Savior and Lord ,then they became a living testimony of Salvation by receiving Jesus As their Master and they are now Part of the youths in the Church in the last two Sundays,am also
requesting you to sent me some additional copies to reach more youths for Lord for the July

attached are the pictures of the work done
In the service of the lord Jesus
Eva. EW
If you like our ministry, please consider making a donation to keep us going. May the Holy God of Israel bless you!
Revelation 22:20 He which testifieth these things saith, Surely I come quickly. Amen. Even so, come, Lord Jesus.