Trump Prepares Executive Orders to Reduce Funds for UN Bodies Giving Palestinians Full Membership
Verse of the Day
Joel 3:2  I will also gather all nations, and will bring them down into the valley of Jehoshaphat, and will plead with them there for my people and for my heritage Israel, whom they have scattered among the nations, and parted my land.
Commentary
The wonders of President Trump never cease. It is about time that the UN is confronted for its attacks on Israel and for promoting a Palestinian state. This is so wonderful, to see real truth spoken at the UN, the EU and to the Muslims. They all hate the truth, especially about Israel, so this is going to be a battle.
We truly are living through history, because the world is never going to be the same.
May the Holy God of Israel bless and protect you
Philippians 3:20 For our conversation (citizenship) is in heaven; from whence also we look for the Saviour, the Lord Jesus Christ:
American Politics/ Israel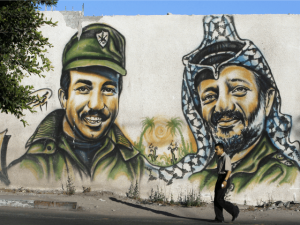 Trump Prepares Executive Orders to Reduce Funds for UN Bodies Giving Palestinians Full Membership 01/26/17
"The administration of new U.S. President Donald Trump is reportedly preparing executive orders that aim to minimize the role the U.S. plays in the UN and other international bodies, including organizations supporting the Palestinians or in which the Palestinian Authority has official representatives.
According to a report published in the New York Times on Wednesday, the first of two draft orders calls for stopping US funding to any UN or other global agency according to a list of criteria.
One of these criteria is giving the Palestinian Authority or the Palestinian Liberation Organization full membership, or any organization that "is controlled or substantially influenced by any state that sponsors terrorism" or is blamed for the persecution of marginalized groups or any other systematic violation of human rights."
New World Order – World Government
Stop Soros' Movement Sweeps Europe 01/26/17  If the election of President Trump was the cake, then this has to be the icing!!! I just want the Lord to apply justice to this evil man and his evil empire. I would like to see him stripped of all his evil wealth which he schemed for. It really does look like the Lord is draining the swamp!!!. Our God is so good to us.
Deuteronomy 32:35 To me belongeth vengeance, and recompence; their foot shall slide in due time: for the day of their calamity is at hand, and the things that shall come upon them make haste.

"A new initiative called Stop Operation Soros (SOS) is launching in the Balkan nation of Macedonia to counter the influence of globalist billionaire George Soros.
The founders of the group called on all "free-minded citizens" to join them in the "fight against one-mindedness in the civil sector, which is devised and led by George Soros," reports a Slovenian newspaper.
Soros-funded non-government organizations have monopolized civil society in Macedonia and used their influence to suppress dissenting views, said SOS cofounder Nikola Srbov.
"The Open Society Foundation, operating under the Soros umbrella, used its funding and personnel to support violent processes in Macedonia," he said in a press conference Tuesday. "That is unacceptable and goes beyond the principles of civic organizing."
Soros set up the Open Society Foundation in in the 1980s with the stated goal of helping former Soviet bloc countries transition from communism, but in reality, the foundation is used to destabilize governments and foment discontent within countries."
American Politics/Christianity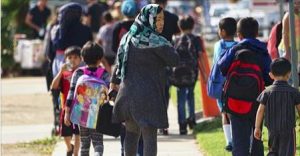 Trump's Refugee Plan Will Prioritize Christians Suffering Religious Persecution 01/27/17  This is great news for all of the Christians that are suffering under Islam. What a blessing if they can make it to America and be part of this nation.
"President Trump has signed a flurry of executive orders during his first week in office and apparently he isn't done yet. He is expected to sign a series of executive actions related to national security as early as Friday. One is related to combating ISIS and others will impact U.S. refugee policy, according to a White House official.
NPR national political correspondent Mara Liasson reports that the actions include a 120-day moratorium on any new refugees entering the United States to give the government time to come up with a plan that prioritizes Christians suffering from religious persecution."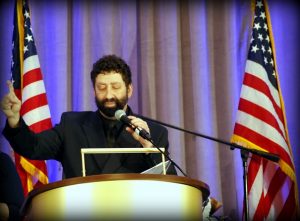 Jonathan Cahn calls out Obama, gives charge to Trump 01/24/17  I enjoyed reading this article in which there's a real refreshing and truthful message for President Trump and America.
Cahn gave a charge to the new president:
"As you are lifted up to become the most powerful man on earth, remember always that it is the Almighty who lifts up kings to the throne, and the Almighty who removes them," Cahn said to Trump. "Your authority comes not from man but from God, the King above all kings. Therefore, submit your life to His authority, and by His authority you shall lead. Do justly, love mercy and walk humbly with your God.
"Your life has been a vessel of your will. Now it must become the vessel of His will and His purposes. Walk in His footsteps, seek His righteousness, and follow the leading of His voice.
"Uphold His ways, and you shall be upheld. Keep His Word and you shall be kept. Give honor to His name, above all names, and your name shall be honored. Love the Lord your God, with all your heart, soul, mind and strength. If you do this, and you will arise, and you will shine, and the glory of the Lord will rise upon you."
Such words may seem strange to those who seek secular explanations for political events. Yet after a year when nearly every political expert, every experienced strategist and every established institution was confounded and discredited, Americans are more open than ever to the simple truth at the heart of America's destiny. If Americans repent and seek revival, God will answer their prayers, he said.
After all, the rabbi suggested, he already has. Just look at who is in the White House today.
What was it that all the experts and pollsters missed?" Cahn asked. "The answer was 3,000 years old: 'If My people who are called by My name will humble themselves and pray and seek My face and turn from their evil ways, then I will hear from heaven, I will forgive their sin, and I will heal their land.'
"For the power of prayer is stronger than kingdoms. And God is faithful. And His promises are true."
Christian Apostasy
ISRAEL'S 21st CENTURY CHRISTIAN ENEMIES …by Jim Fletcher 01/27/17  This is a very good article that identifies the tares growing up among the evangelical wheat. I learned a lot from it.
Matthew 13:24-25  Another parable put he forth unto them, saying, The kingdom of heaven is likened unto a man which sowed good seed in his field: But while men slept, his enemy came and sowed tares among the wheat, and went his way.

"I thought of Sharon's remarks recently, as I read with dismay another swipe at Israel taken by a group that is growing among evangelical leadership in America: the so-called "Christian Palestinianists."
In short, a Christian Palestinianist is one who believes the Palestinian Narrative, namely that Israel is a brutal occupier of the besieged Palestinian Arabs, and the state of Israel was born in sin. The term was coined by British scholar Paul Wilkinson.
Of course, smiling evangelical leaders like Lynne Hybels don't quite put it that way. But when they address large audiences at large conferences — or otherwise through their huge networks — their presentations sound like something crafted by the PLO."
Hard Left
Hillary Supporter Has Epic Meltdown At Starbucks Coffee Shop – Liberal Meltdown 01/27/17  There are now millions suffering from TDS (Trump Derangement Syndrome.) I had pity for her as her delusion was smashed and she now has to live in reality. She just can't adjust to reality. She is really fearful and needs the Lord. Can we survive with millions like her?
Proverbs 10:24 The fear of the wicked, it shall come upon him: but the desire of the righteous shall be granted.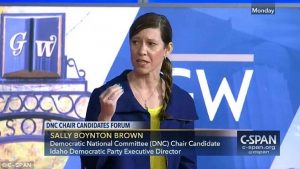 White Race Hatred at DNC 01/26/17   Now that the Hard Left delusion has been broken, they are going insane in the real world. They actually believe that white people are the source of all evil!
What is going to happen is that they are going to drive all of the normal people out of the Democratic Party, and those that remain will be under a reprobate mind. We are witnessing the meltdown of an entire section of the population. I see this as direct judgment from God, who in his mercy is showing both them and the nation what they are. These are dangerous people who will resort to violence when cornered.
I hope that as they go deeper into this insanity, some will repent of their sin and turn to Jesus Christ for salvation and the healing of their broken minds. Their minds are broken from sin and rebellion against God and his word. We need to have mercy in our hearts for them, just as God had mercy on us.
Romans 12:2  And be not conformed to this world: but be ye transformed by the renewing of your mind, that ye may prove what is that good, and acceptable, and perfect, will of God.

"White people concerned about their country need to shut their mouths and have their future dictated to them by radical racist left-wingers, was the apparently unanimous verdict of the angry Democrats seeking to chair their party's governing body at a recent candidate forum.
As Washington, D.C. radio host Chris Plante quipped, "They haven't been this upset since we took away their slaves." White Americans, Democrats say loud and clear, are the enemy.
It is part of the ongoing meltdown among Democrats apoplectic that Donald Trump beat Hillary Clinton. It manifests itself in the indignant screaming we now hear every day from the mainstream media every time President Trump makes it clear he really does intend to fulfill his campaign promises.
It is a result of the accumulated intellectual detritus from the Sixties mixed in with the identity politics that took over American campuses in the Eighties. "Politics is downstream from culture," my late friend Andrew Breitbart observed, and now the culture has thoroughly infected the body politic.
Democrats are doubling down on the anti-white racism and identity politics-driven lunacy that became the norm during the Obama years."
Hard Left/ Islam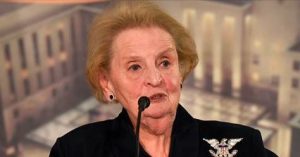 Madeleine Albright 'ready to register as Muslim' over refugee suspension 01/26/17  President Trump is "smoking out" the hardcore over Islam. Will Albright follow the Koran? Will she wear a hijab? How about going to Mecca? The Hard Left's love of the Muslims is incredible.
Proverbs 28:4  They that forsake the law praise the wicked: but such as keep the law contend with them.

"Madeleine Albright the former secretary of state, tweeted Wednesday that she is prepared to register as a Muslim in 'solidarity' as reports say President Trump plans on suspending the U.S.'s refugee program for 120 days.
Albright said that there is no fine print on the Statue of Liberty and America must "remain open to people of all faiths & backgrounds."
She went on to say that she was raised Catholic, became Episcopalian and "found out later my family was Jewish."
"I stand ready to register as Muslim in #solidarity," she tweeted. The Hill reported that she is following in feminist icon Gloria Steinem's vow to become Muslim if there is ever a registry."
ProLife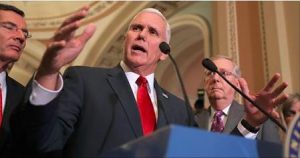 Pence: 'Life is winning again in America' 01/27/17  What a blessing to have both the President and Vice President as outspoken supporters of the babies! This is yet another blessing from the Lord that is so incredible for the nation. What an election!
America now has legally killed 60 million babies in the womb. If President Trump can lead the nation before the Lord in repentance, God can heal the land and lift the judgment that hangs over us for this shed blood.
Numbers 35:33  So ye shall not pollute the land wherein ye are: for blood it defileth the land: and the land cannot be cleansed of the blood that is shed therein, but by the blood of him that shed it.

"Vice President Pence assured anti-abortion protestors Friday that their cause has friends in the new administration, vowing that officials "will not rest" until the "pro-life" culture is restored in the U.S.
Speaking at the annual March for Life in Washington, Pence proclaimed that "life is winning again in America" and outlined how the Trump administration would advance anti-abortion policies.
"Be assured, along with you, we will not grow weary. We will not rest until we restore a culture of life in America, for ourselves and for our posterity," he said at the event.
Pence, the first sitting vice president to attend the March for Life, vowed that the administration would work with Congress to defund Planned Parenthood and other abortion providers."
Financial Armageddon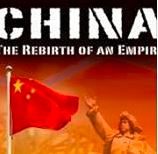 China's shadow banking crusade risks bond market crash 01/27/17  The dangerous Chinese economy is back in the news. The potential meltdown of the banks is once again the issue.
"China's campaign to cut high debt levels in its economy is aiming this year to shrink the $3 trillion shadow banking sector, which could drain a critical source of income for the country's banks and of funding for its fragile bond market.
Shadow banking, a term for financial agents that perform bank-like activity but are not regulated as banks, has boomed in China, the world's second-largest economy, as a way of circumventing government's tight controls on lending.
It has been a key driver of the breakneck growth in debt in the economy, which UBS says rose to 277 percent of GDP from 254 percent in 2016, and is now a target as Beijing tries to reduce that figure before it destabilizes the economy.
But with banks' shadow banking business accounting for about a fifth of total outstanding loans, analysts fear that the unintended consequences of government efforts could trigger the fate it seeks to avoid.
"We see a policy-induced drastic deleveraging in shadow banking as a policy miscalculation that could trigger unexpected tail risks for the banking sector," said Liao Qiang, credit analyst at S&P Global Ratings."

Nahum 3:4-6  Because of the multitude of the whoredoms of the wellfavoured harlot, the mistress of witchcrafts, that selleth nations through her whoredoms, and families through her witchcrafts. Behold, I am against thee, saith the Lord of hosts; and I will discover thy skirts upon thy face, and I will shew the nations thy nakedness, and the kingdoms thy shame. And I will cast abominable filth upon thee, and make thee vile, and will set thee as a gazingstock.