Trump targets anti-Semitism, boycotts against Israel on college campuses
Verse of the Day
Genesis 12:3 And I will bless them that bless thee, and curse him that curseth thee: and in thee shall all families of the earth be blessed.
Commentary
This is exactly what is needed in the colleges across the nation. The schools have become a hotbed for both Hard Left and Muslims who hate Israel and the Jews. They are using the colleges as a base to attack Israel and Jewish students. I'm so grateful the President did this.
Obadiah 1:15 For the day of the LORD is near upon all the heathen: as thou hast done (to Israel), it shall be done unto thee: thy reward shall return upon thine own head.
PROTECTING JEWS IN COLLEGES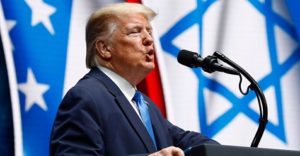 "Trump targets anti-Semitism, boycotts against Israel on college campuses"
"President Trump signed an executive order Wednesday that would cut federal funding to colleges and universities that don't curb anti-Semitism against Jewish students.

Trump's new order is set to hit the Boycott, Divestment, and Sanctions (BDS) movement head-on and will invoke Title VI of the Civil Rights Act of 1964 to fight anti-Semitic rhetoric on college campuses, labeling Judaism as a nationality as well as a religion, and calling on federally funded agencies to adopt the International Holocaust Remembrance Alliance definition of anti-Semitism in cases of discrimination.

"This is my message to universities," Trump said during a Hanukkah reception at the White House. "If you want to accept the tremendous amount of federal funding you get every year, you must reject anti-Semitism."
HARD LEFT ANTI-ISRAEL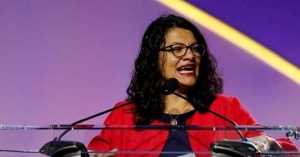 "Rashida Tlaib headlined anti-Semitic hate fest" She now is one of the driving forces in the dem party. She is the future of the demon-dems as this party is full of God haters of every stripe and color. If they get in full power this party will turn America as an enemy of Israel.
We are one election away from America never coming back.
"Tlaib was the keynote speaker at a conference hosted by a Muslim organization that traffics in anti-Semitic conspiracy theories and that counts among its supporters many who seek Israel's destruction.

Tlaib headlined the American Muslims for Palestine's (AMP) 2020 election conference late last month in Chicago. The freshman lawmaker, known for her routine criticism of Israel and its supporters, shared the stage with a who's who of leading anti-Semitic conspiracy theorists, including Bernie Sanders surrogate Linda Sarsour."
ISLAM IN AMERICA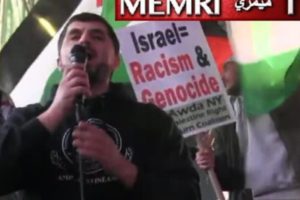 "Terror-supporters at jihad rally in New York call for an 'intifada in every classroom'"
These are Omar's and AOC's people. They are trying to turn America into Europe with their hatred for the Jews. Rhetoric like this can soon turn into violence against the Jewish people. These Muslims are dangerous.
"Gaza rally in Times Square: 'We'll start an Intifada in every classroom, college campus' "Israel has no right to exist" and "Palestinian resistance is not terrorism," announced speakers at a Gaza solidarity rally in Times Square.

At a pro-Gaza rally in Times Square in New York on Nov. 15, speakers called for "an intifada in every classroom" and denied Israel's right to exist.

Nerdeen Kiswani, of an organization called Within Our Lifetime, led a chant that went: "There is only one solution: intifada, revolution!"

Husam Kaid of the City College, N.Y. branch of Students for Justice in Palestine called for an intifada in every classroom and in every college campus, saying: "We are going to shut down all the Zionist events [and] start an intifada everywhere!"
MIDDLE EAST WAR: ISRAEL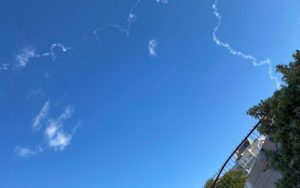 "Defense Ministry conducts missile test over central Israel" Iran claims the missile was an ICBM and was meant to threaten Iran. The Israeli, Jericho missile is long range and can carry a nuclear weapon. This really has Iran's attention.
Jeremiah 51:20,21 Thou art my battle axe and weapons of war: for with thee will I break in pieces the nations, and with thee will I destroy kingdoms; And with thee will I break in pieces the horse and his rider; and with thee will I break in pieces the chariot and his rider;

""The test was scheduled in advance and was carried out as planned." The Defense Ministry refused to comment on the nature of the rocket being tested, leading to speculation that it was a ballistic missile.

Israel does not publicly acknowledge having ballistic missiles in its arsenals, though according to foreign reports, the Jewish state possesses a nuclear-capable variety known as the Jericho that has a multi-stage engine, a 5,000-kilometer range and is capable of carrying a 1,000-kilogram warhead."
Bible Teaching
Bible Teaching: End Times Deception 12/10/19
Abba Father's International Fellowship
John McTernan preaching in the Congo last month. Many souls came to the Lord for salvation.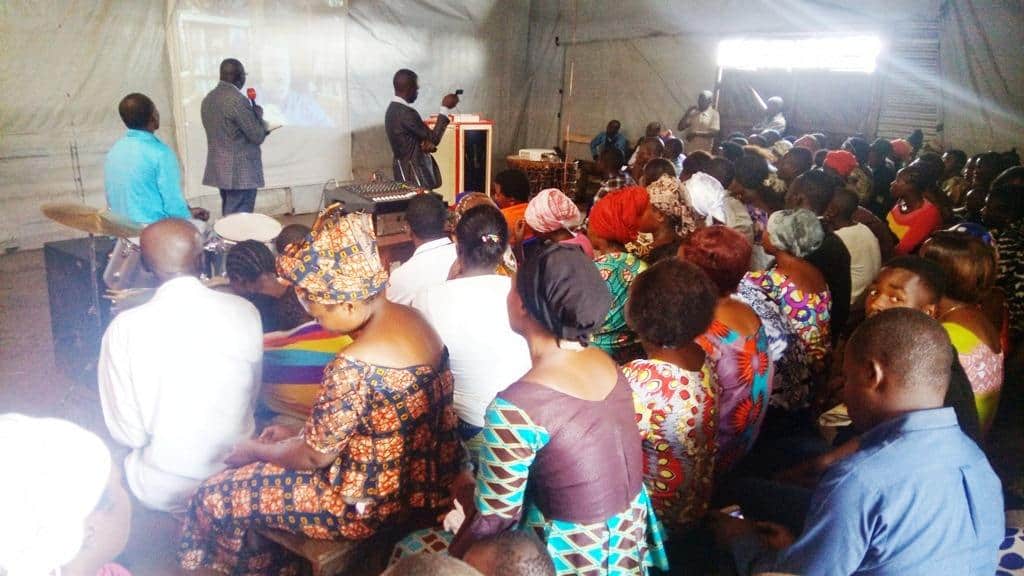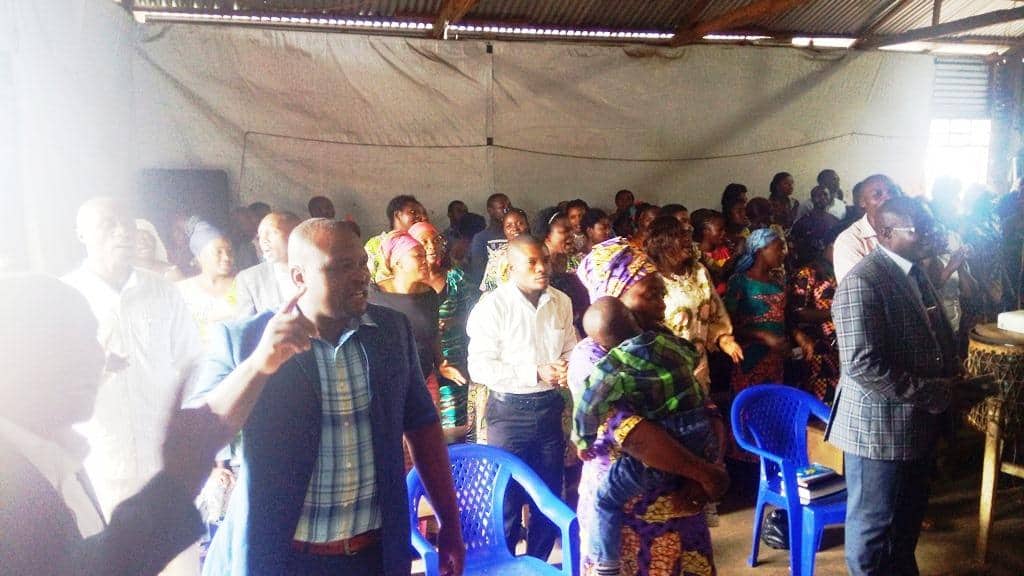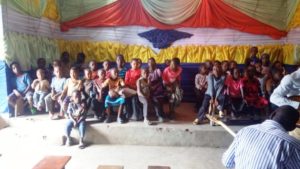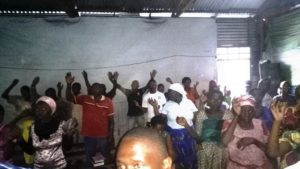 If you like our ministry, please consider making a donation to keep us going. May the Holy God of Israel bless you!
Revelation 22:20 He which testifieth these things saith, Surely I come quickly. Amen. Even so, come, Lord Jesus.