Trump threatens to use presidential 'powers' to intervene in 'rigged system
Verse of the Day
Colossians 3:1 If ye then be risen with Christ, seek those things which are above, where Christ sitteth on the right hand of God. (2) Set your affection on things above, not on things on the earth.
Commentary
This is great news! The President is telling the truth, and this is a way he can speed up draining the DC swamp. These swamp critters fight to the finish.
In the end the President is going to win. Our job is to back him with prayer. I believe it is God's will to rip open these horrible cesspool of sin in DC, Hollywood and the media.
The Lord will do this because through prayer we asked him to. May the Holy God of Israel bless and protect you.

Colossians 3:3 For ye are dead, and your life is hid with Christ in God. (4) When Christ, who is our life, shall appear, then shall ye also appear with him in glory.
Draining the DC Swamp
"Trump threatens to use presidential 'powers' to intervene in 'rigged system'"
Genesis 18:20 And the LORD said, Because the cry of Sodom and Gomorrah is great, and because their sin is very grievous;

"President Trump lashed out at his own Justice Department again on Wednesday, tearing into officials for not cooperating with document requests from congressional Republicans while warning he could "use the powers" of the presidency to intervene in the dispute.

"A Rigged System – They don't want to turn over Documents to Congress," the president tweeted, in an apparent swipe at the Justice Department.

Trump said, "What are they afraid of? Why so much redacting? Why such unequal 'justice?' At some point I will have no choice but to use the powers granted to the Presidency and get involved!"

The president didn't specify the documents he says the DOJ won't release. He also didn't say which presidential powers he is referring to, though it could be anything from declassifying files to extracting documents sought by Congress to perhaps intervening in the Russia probe.

Last week, Trump said during an interview on "Fox and Friends" that he tries to "stay away" from the Justice Department's affairs, "but at some point I won't." He suggested the DOJ hasn't adequately scrutinized former FBI Director James Comey and others amid the focus on the Russia probe."
Israel vs Iran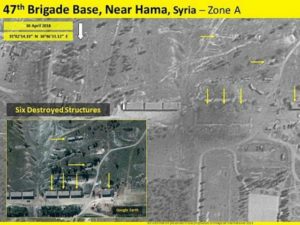 "U.S. Officials: Israel Behind Strike on Iranian Base in Syria, Prepping for Possible War" Right now Israel is at war with Iran while Iran is trying to get in position for the war. Israel is ahead of Iran, and wants to attack while it has the advantage. Israel is very aggressive, and it is very clear to Iran that Israel is going to attack. The rhetoric is over and Israel is ready.
The big question is what is Russia going to do?
Zechariah 12:6 In that day will I make the governors of Judah like an hearth of fire among the wood, and like a torch of fire in a sheaf; and they shall devour all the people round about, on the right hand and on the left: and Jerusalem shall be inhabited again in her own place, even in Jerusalem.

"An airstrike on what was said to be an Iranian military base in Syria was carried out by the Israel Air Force using F-15 fighter jets, three American officials told NBC news on Tuesday.

The officials, who spoke on condition of anonymity, said Israel is preparing for a possible war with Iran. Senior officials, including Defense Minister Avigdor Liberman, have made several trips to the U.S. in an attempt to solicit American support. U.S. officials have also visited Jerusalem recently.

Sunday's strike targeted an arms shipment from Iran that included surface-to-air missiles, NBC reported. The shipment was sent to a base close to the city of Hama belonging to the Syrian army's 47th Brigade that is said to have doubled as a headquarters for Iran. Two dozen troops, including officers, were killed in the strike and three dozen others were wounded.

"On the list of the potentials for most likely live hostility around the world, the battle between Israel and Iran in Syria is at the top of the list right now," one of U.S. officials told NBC. U.S. and Israeli intelligence have been monitoring cargo flights from Iran to Syria, fearing they are stocked with weapons to be used against the Jewish state."
European Hard Left: Suicide by Muslim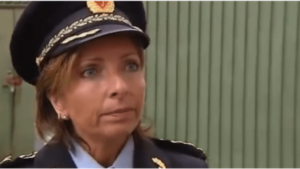 "Oslo Police Declare "We Have Lost the City"…Islam Has Taken Over" I think rape of the infidel women is the national "sport" of Muslims. Remember, how much the Norwegians despise Israel. The Muslims are their reward for hating God's prophetic people.
Obadiah 1:15 For the day of the LORD is near upon all the heathen: as thou hast done (to Israel), it shall be done unto thee: thy reward shall return upon thine own head.

 "Grønland, a district in the city of Oslo that is said to have "apocalyptic level of culturally-enriched violence." It is only two subway stops from the Parliament, one stop from the Central Station, and fairly close to the government offices that were bombed by Breivik.

The Grønland district of Oslo looks like Karachi, Basra, and Mogadishu all rolled into one. People sell drugs openly next to the Grønland subway station, violence is epidemic, and the police have largely given up. It's not Norway or Europe anymore, except when there is welfare money to be collected.

The police have largely given up. Five years ago Aftenposten a pro-Islamic leaning publication that is the largest newspaper in the Oslo, stated that there are sharia patrols in this area, and gay couples are assaulted and chased away. "Immigrant Fatima Tetouani says that 'Grønland is more Muslim than Morocco. The women are being raped at night in Oslo, and the men are robbed more than ever."
 Hard Left : Destroying Marriage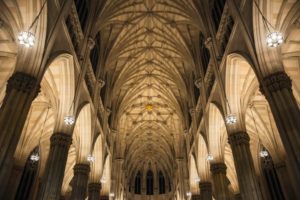 "Episcopal Church Removes Terms Husband, Wife and Procreation from Marriage to Make it More LGBT Compliant" This "church" is the walking spiritual dead. How much longer is the Lord going to allow this to go on?
Jude 1:7 Even as Sodom and Gomorrha, and the cities about them in like manner, giving themselves over to fornication, and going after strange flesh, are set forth for an example, suffering the vengeance of eternal fire.
 "The Episcopal Church (TEC) is removing the terms husband, wife, and procreation from its marriage service in favor of creating a more modern, LGBT compliant service. The terms will be replaced with gender-neutral pronouns such as two people or spouse.

The task force proposed several resolutions regarding same-sex marriage and requested commentary from other Church leaders about the matter. The question posed to other churches; "From your perspective and specific setting, what has been the impact of the Episcopal Church's authorization and use of liturgical rites for same-sex marriage and the blessing of the same-sex unions on "the-Church?"

Dating as far back as 1976, the Episcopal Church has engulfed itself in controversy surrounding its goal of becoming a radically inclusive church, regardless of Biblical doctrine. "In 2003, the first openly gay bishop was consecrated; in 2009, General Convention resolved that God's call is open to all; in 2012, a provisional rite of blessing for same-gender relationships was authorized, and discrimination against transgender persons in the ordination process was officially prohibited; and in 2015, the canons of the church were changed to make the rite of marriage available to all people, regardless of gender."
 Hard Left : Attacking Whites
"Colorado students earn credit for 'Unmasking Whiteness'"The real attack should be on white and black who promote liberalism which destroys people's lives. If they have a problem with slavery, then every Democrat should be held responsible not us.
The Hard Left continues to push and they will continue until we stop them. They mean to destroy us and everything connected to America and its history.
1 Thess 1:10 And to wait for his Son from heaven, whom he raised from the dead, even Jesus, which delivered us from the wrath to come.
 "The University of Colorado-Colorado Springs allows students to earn three credits toward a Graduate Certificate in Diversity, Social Justice, and Inclusion by attending a four-day "Unmasking Whiteness" conference.
The conference, which is open exclusively to "self-identifying white people," will teach about topics such as "white privilege," "guilt and shame," and the "economic benefits" of whiteness."
Iran vs USA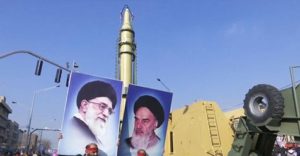 "Iran's ICBMs Are Meant for the US: Israel's Ron Dermer Tells CBN about 'Secret Atomic Archive'"
This is an interesting article about the Iranian nuclear documents and attacking the US with nuclear weapons.
 "Dermer also had this warning for the US. "Iran is developing intercontinental ballistic missiles," he told Robertson, pointing out that those missiles aren't meant for Israel because the Jewish state is already on the same continent as Iran. "They're trying to get missiles to reach the United States."

Regardless of what the US decides, Dermer says Israel remains adamant that it will do whatever is necessary to put an end to Tehran's nuclear ambitions.

"This is a regime that openly calls for the annihilation of Israel, that actively works for the annihilation of Israel – they were tweeting out that they would destroy Israel on the eve of the signing of this deal. Prime Minister Netanyahu has made it clear that that's never going to happen," Dermer said."
 Christian America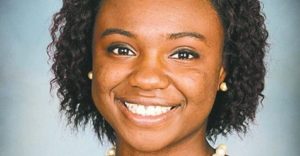 "Christian College Student Sang 'Jesus Loves Me' Before She Was Shot Dead in Waffle House"
What a touching testimony of DeEbony Groves who was murdered while singing "Jesus loves me". She was the Lord's handmaiden.
Look at the last stanza of this song: oh my!
Jesus loves me! This I know, For the Bible tells me so; Little ones to Him belong, They are weak but He is strong.
Yes, Jesus loves me! Yes, Jesus loves me! Yes, Jesus loves me! The Bible tells me so.

Jesus loves me! He who died, Heaven's gate to open wide; He will wash away my sin, Let His little child come in.

Jesus loves me! loves me still, When I'm very weak and ill;From His shining throne on high, Comes to watch me where I lie.

Jesus loves me! He will stay, Close beside me all the way; He's prepared a home for me, And some day His face I'll see.

 "DeEbony Groves, the 21-year-old Christian Belmont University student who was shot dead along with three others in a mass shooting at a Waffle House in Antioch, Tennessee, sang "Jesus Loves Me" inside the restaurant shortly before she took her final breath.

Waffle House CEO Walt Ehmer made the revelation in a short address at Groves' funeral service Saturday at the First Baptist Church in Gallatin where he said his company was grieving for the victims of the massacre.

"We went and visited with the survivors and they talked about the people who were in that restaurant before what happened happened, and specifically remembered your daughter and spoke of your daughter and her friend, and said that they were singing Gospel songs," Ehmer said, as hundreds of mourners who had gathered to pay their respects shouted "hallelujah" and clapped inside the church."
The 666 Surveillance System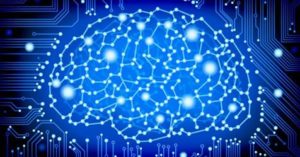 "After mass shootings: they're not just coming for guns, they're coming for brains" For a long time, I warned that science intruding into the brain was heading towards total mind control. This is yet another step in this direction. I believe that when people join the antichrist's worship system, they then receive the Mark of the Beast and are initiated into the system. At the same time, their mind is seared, so it is impossible to get out. They are eternally dammed at this point.
They identified locations in the brain for empathy, so this is where they can target to make people believe the antichrist is good and everything else is evil.
Revelation 14:9…If any man worship the beast and his image, and receive his mark in his forehead, or in his hand, (10) The same shall drink of the wine of the wrath of God, which is poured out without mixture into the cup of his indignation; and he shall be tormented with fire and brimstone in the presence of the holy angels, and in the presence of the Lamb: (11) And the smoke of their torment ascendeth up for ever and ever: and they have no rest day nor night, who worship the beast and his image, and whosoever receiveth the mark of his name.

 "The lead sentence carries considerable freight: "Researchers have found that the way our brains are wired can affect how much empathy we feel toward others—a key measuring stick of good and evil." Good and evil—suddenly transferred to the realm of science.

In the aftermath of mass shootings, it's about guns. But hidden in the background is the notion that the bigger target is the brain.

Read this carefully from the National Geographic piece: "…in recent decades researchers have made significant advances toward understanding THE SCIENCE OF WHAT DRIVES GOOD AND EVIL. Both seem to be linked to a key emotional trait: empathy, which is AN INTRINSIC ABILITY OF THE BRAIN to experience how another person is feeling. Researchers have found that empathy is the kindling that fires compassion in our hearts, impelling us to help others in distress. Studies also have traced violent, psychopathic, and antisocial behaviors to a lack of empathy, which appears to stem from IMPAIRED NEURAL CIRCUITS…" (Emphasis is mine).

An unproven hypothesis emerges: brain deficits account for the majority of EVIL."
 

Victory in Jesus Christ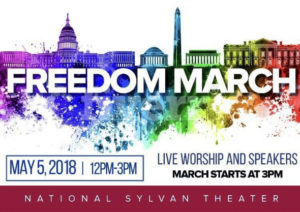 "Men, Women Who Left Homosexuality, Transgenderism to Rally at DC's 'Freedom March'" These people are proof of the lie that people are born homosexual and can't help it. Homosexuality is a sin just like other sins and people can be set free through the real gospel of Jesus Christ.
The Hard Left hates these people because they condemn the lie about homosexuality. Remember, the reprobate mind loves homosexuality because it is against God's word.
1 Corinthains 6:9 Know ye not that the unrighteous shall not inherit the kingdom of God? Be not deceived: neither fornicators, nor idolaters, nor adulterers, nor effeminate, nor abusers of themselves with mankind, (10) Nor thieves, nor covetous, nor drunkards, nor revilers, nor extortioners, shall inherit the kingdom of God. (11) And such were some of you: but ye are washed, but ye are sanctified, but ye are justified in the name of the Lord Jesus, and by the Spirit of our God.

 "Former transgender, bisexual, lesbian and gay men and women, including an Orlando Pulse nightclub shooting survivor, will be gathering in the nation's capital for a worship event next weekend to proclaim how Jesus Christ liberated them.

Daren Mehl, president of the group Voice of the Voiceless, says he sees the event as "an opportunity for those of us who have a new life with Jesus to come together in fellowship and praise Him for the love and grace available to everyone who seeks it [and] to testify publicly of the life-changing grace available to leave the LGBT identity for something greater," he told The Christian Post on Friday."
Hard Left: Murdering Spirit in their Heart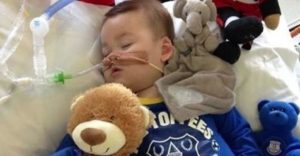 "Ron Paul Rages: 'Baby Alfie' Is The Latest Victim Of Omnipotent Government" This is what would have happened with Obamacare. The Hard Left in America is just like their brothers in Europe. They love death and would rule just like these tyrants in Europe!
Proverbs 8:36 But he that sinneth against me wrongeth his own soul: all they that hate me love death.
 "Twenty-three-month-old Alfie Evans, passed away in a British hospital on Saturday. While the official cause of death was a degenerative brain disease, Alfie may have been murdered by the British health system and the British high court. Doctors at the hospital treating Alfie decided to remove his life support, against the wishes of Alfie's parents. The high court not only upheld the doctors' authority to override the parents' wishes, it refused to allow the parents to take Alfie abroad for treatment."
Revelation 22:20 He which testifieth these things saith, Surely I come quickly. Amen. Even so, come, Lord Jesus.