Trump's Acting Director of National Intelligence: 'Being Gay Makes Me a Better Christian
Verse of the Day
James 1:15  Then when lust hath conceived, it bringeth forth sin: and sin, when it is finished, bringeth forth death. 
Commentary
This is a great blind spot with President Trump. He has blessed Israel in every way possible which is wonderful. He has done everything he can to save the babies in the womb which is great, but cozening up to the special sin is so dangerous with the Lord. When you pray for the President, please repent for his going along with the special sin and ask the Lord to stop him with this promoting of homosexuality.
When reading this article, notice Grenell has no inkling of homosexuality being sinful! He boldly stands in his sin.
May the Holy God of Israel bless and protect you.
Romans 1:27  And likewise also the men, leaving the natural use of the woman, burned in their lust one toward another; men with men working that which is unseemly, and receiving in themselves that recompence of their error which was meet. 
SIN IN THE CAMP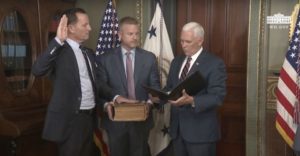 "Trump's Acting Director of National Intelligence: 'Being Gay Makes Me a Better Christian'"
"Richard Grenell, the U.S. ambassador to Germany whom President Donald Trump has now named the acting Director of National Intelligence, said in an interview on "The Rubin Report" that being gay makes him a better Christian.

You know, I think being gay makes me a better Christian–to be honest," Grenell said in the interview. When Richard Grenell, the U.S. ambassador to Germany whom President Donald Trump has now named the acting Director of National Intelligence, said in an interview on "The Rubin Report" that being gay makes him a better Christian.

You know, I think being gay makes me a better Christian–to be honest," Grenell said in the interview. When Grenell was sworn by Vice President Mike Pence, his partner Matt Lashey held the Bible. his partner Matt Lashey held the Bible."
PAGAN EUROPE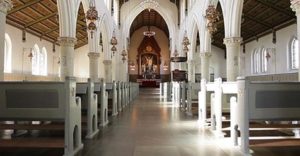 "Europe Leaves Christianity for 'Paganism'" Christianity died a long time ago in Europe. They love the sin of killing babies and the homosexual agenda. They love the Muslims and hate Israel. They mock God's word. There is nothing left to Europe but complete judgment.
"LONDON and DUBLIN – Martyr's Free Church in Edinburgh is part of the rich history of Christianity in Scotland. Today it's "Frankenstein," a bar that describes itself as a family-friendly venue but also a place for stag parties, bar top dancers and monsters.

St Paul's Church in Bristol, England is now a school for circus performers. And in Llanera, Spain, the Church of Santa Barbara is now "Kaos Temple," a skateboard park.

But before you get angry at the new owners, understand that Europe today has more empty church buildings than it knows what to do with because Europe is, by and large, no longer Christian."
HARD LEFT INSANITY
"10-year-old handcuffed, fingerprinted, charged with felony" This is yet another insane arrest by the police. Why not just talk to kids and ask them to stop because some people are upset at what they are doing?
"There are few video games these days that don't feature putting the crosshairs of a weapon on people, buildings, vehicles or aircraft. So why were two 10-year-olds near Colorado Springs arrested, cuffed and fingerprinted for doing exactly that?

It's because they were not in a video game but pointing their weapons at passing vehicles. Toy weapons, that is. Broken Nerf guns, in fact.

An angry driver called police, and El Paso County Sheriff's deputies arrested Gavin Carpenter and his friend. The boys were handcuffed and taken to the Colorado Springs Police Department for mugshots and fingerprinting."
CORONAVIRUS AND WORLD ECONOMY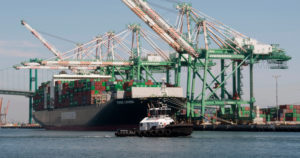 "China's Supply Chain Meltdown Set to Rock US Ports" It looks like the Chinese economy is coming to a halt.
"Investors are grossly underestimating the potential economic impact of Covid-19 as the first signs of China's supply chain meltdown are now washing ashore on US West Coast ports.

The Port of Long Beach, the second-largest containerized port in the US, has had two top officials warn in the last several weeks of chilling effects of supply chain disruptions from China.

Last week, the Deputy Executive Director of Administration and Operations for the Port of Long Beach Noel Hacegaba warned China's economic paralysis led to the increase of blank sails between China and the US. He said port activity plunged in January and February, with expected weakness to continue through March."
HARD LEFT HATRED OF GOD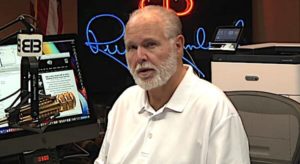 "Rush Limbaugh: Biden's latest flub actually wasn't a mistake" The dems really are the demon-dems. They really want nothing to do with God, and want anything connected with God removed from America. They are bringing God's judgment upon themselves and on the nation wherever they are elected to power.
"Talk-radio host Rush Limbaugh thinks Democratic presidential hopeful Joe Biden's latest flub really wasn't a flub.

At a campaign event in Houston on Monday, Biden launched into a quote that mentions God, and since he cannot do that as a Democrat, he had to shut it down before reaching the word, Limbaugh told his listeners Tuesday.

Biden was trying to recite the preamble to the Declaration of Independence. "We hold these truths to be self-evident," he began. But he concluded with: "All men and women created by, go– you know — you know the thing. You know how we talk about it, or we the people."
HIGH SCHOOL KIDS VS HARD LEFT
"Coldwater High School in Ohio Tells FFA Members to Remove Their Trump Flags — So the Kids Held a MAGA Tractor Parade to School (VIDEO)" I so enjoyed reading about this and watching the video. We need a constant push back against the rule of the Hard Left in ALL areas of our society!!!
"Local FFA (Future Farmers of America) members at Coldwater High School in Ohio were told they couldn't fly Trump flags on their tractors. So the students held a pro-Trump tractor parade to Coldwater High School."
PROTECTING KILLING BABIES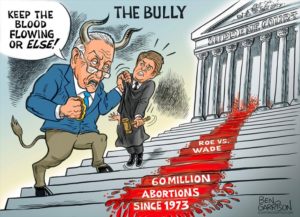 "Democrat War on the Supreme Court: Schumer Now Targets Chief Justice Roberts After Threatening Gorsuch and Kavanaugh" This shows you a reprobate mind in action. This mind loves to kill babies in the womb along with protecting the special sin of homosexuality. If you watch him speaking at the event, you can hear the anger in his voice against the Supreme Court Justices! He LOVES to kill the babies.
Right now, there is not much difference between killing the babies and us. The murdering spirit in them is workings its way through their reprobate minds with violence to kill us. They hate us with the same hatred the Nazis had for the Jews. These are extremely dangerous people.
"Senate Minority Leader Chuck Schumer (D-NY) attacked Chief Justice John Roberts and issued a warning to the Court in a statement released by his spokesman Justin Goodman Wednesday afternoon in response to Roberts rebuking Schumer for threatening Justices Neil Gorsuch and Brett Kavanaugh at a pro-choice protest rally in front of the Supreme Court building Wednesday morning while inside the justices heard arguments on a Louisiana abortion law case, June Medical Services LLC v. Russo.

Schumer had screamed his threat, "I want to tell you Gorsuch! And I want to tell you Kavanaugh! You have released the whirlwind, and you will pay the price! You won't know what hit you! If you go forward with these awful decisions…"
Tuesday Night Bible Study
Bible Teaching (Book of 2 Peter) 3/3/20
https://youtu.be/_Q4axKXI7So
Abba Father's International Fellowship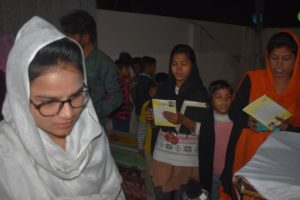 Greetings in Jesus name,
Dear Brothers in Lord, here i am sending you some Pictures of Sunday Service at Mamun Kanjan city. where 17 people came to lord and healed in Jesus name, i have distribute 35 Books Jesus Set you free and gave 150 booklets of Broken heart and 666 to Congregation, thanks for prayer support, God Bless you.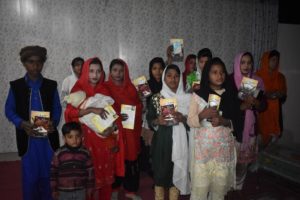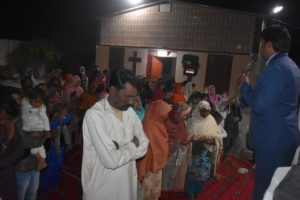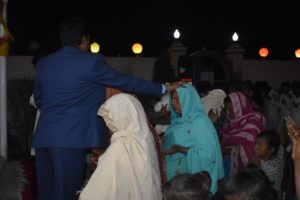 If you like our ministry, please consider making a donation to keep us going. May the Holy God of Israel bless you!
Revelation 22:20 He which testifieth these things saith, Surely I come quickly. Amen. Even so, come, Lord Jesus.