Trump's team to PA: 'There is no Palestine, Jerusalem is not your capital'
Verse of the Day
 Luke 21:24 And they shall fall by the edge of the sword, and shall be led away captive into all nations: and Jerusalem shall be trodden down of the Gentiles, until the times of the Gentiles be fulfilled.
Commentary
There are more signs that this year Jerusalem will be the focus of a fierce battle between Israel/USA and the Palestinians/UN. Obama lit the fuse on December 23, and I think it is going to burn all the way to Armageddon.
How is it possible to stop this now that Obama and the UN have declared the boundaries after 1967 illegal? They will never reverse this because they have such hatred for Israel and the Jews. The die is now cast and the road is now wide open to Armageddon. The Lord is behind this, calling the nations to Jerusalem for judgment. Jerusalem is God's anvil, and He is about to break the nations over it.

May the Holy God of Israel bless and protect you.
Psalm 102:16 When the LORD shall build up Zion, he shall appear in his glory.
Jerusalem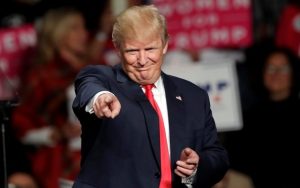 Trump's team to PA: 'There is no Palestine, Jerusalem is not your capital' 01/03/17
Zechariah 14:12 And this shall be the plague wherewith the LORD will smite all the people that have fought against Jerusalem; Their flesh shall consume away while they stand upon their feet, and their eyes shall consume away in their holes, and their tongue shall consume away in their mouth.

"The Palestinians envision the eastern side of Israel's capital as its own. Moving the embassy to Jerusalem would be the final death blow to the failed peace negotiations, the Palestinians have threatened.
The Trump official reported replied that "there is no Palestine, and Jerusalem is not your capital. If you stop the incitement to terror, put in place full economic transparency, stop acting unilaterally at UN bodies and accept a US embassy in west Jerusalem, we (the US) would consider a US diplomatic mission in Ramallah and call upon the Israelis to enter into serious negotiations with you on a long-term relationship."
The Palestinian official then demanded that Israel stop construction in Judea and Samaria, as well as in eastern Jerusalem, adding that negotiations for a two-state solution based on the pre-1967 borders should promptly commence."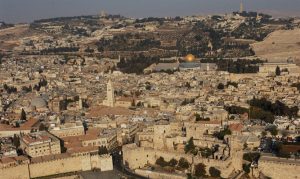 New GOP legislation: Recognize Jerusalem as Israel's capital 01/04/18  As I said before, 2017 is going to an intense prophetic year with Jerusalem at the focus. The Muslims are going to react to anything that involves Jerusalem.
Zechariah 12:3  And in that day will I make Jerusalem a burdensome stone for all people: all that burden themselves with it shall be cut in pieces, though all the people of the earth be gathered together against it.

"Three Republican senators on Tuesday unveiled legislation that would recognize Jerusalem as Israel's official capital and move the U.S. Embassy to from Tel Aviv to Jerusalem.
The new legislation, entitled the Jerusalem Embassy and Recognition Act, was introduced by Senators Ted Cruz of Texas, Dean Heller of Nevada and Marco Rubio of Florida.
"Jerusalem is the eternal capital of the Jewish state of Israel, and that's where America's embassy belongs," Rubio said in a statement Tuesday quoted by The Hill.
"It's time for Congress and the President-elect to eliminate the loophole that has allowed presidents in both parties to ignore U.S. law and delay our embassy's rightful relocation to Jerusalem for over two decades," he added."
'Bloodshed will follow if Trump moves US embassy to Jerusalem' 01/03/17  It is very possible that Jerusalem might ignite the all-out war in the Middle East.
Exactly like the Bible states, the nations have gone mad over Jerusalem. The tension is rising after the UN decision, and on top of that now Jerusalem! I believe that the Muslims will meet their doom over Jerusalem and the war will break the back of Islam.
Zechariah 12:3 And in that day will I make Jerusalem a burdensome stone for all people: all that burden themselves with it shall be cut in pieces, though all the people of the earth be gathered together against it. (4) In that day, saith the LORD, I will smite every horse with astonishment, and his rider with madness: and I will open mine eyes upon the house of Judah, and will smite every horse of the people with blindness.

"The Palestinians will start a new violent uprising if Donald Trump's incoming White House administration relocates the US Embassy in Israel from Tel Aviv to Jerusalem, a senior Fatah official indicated this week in an interview translated by MEMRI.
"I believe that any American act of stupidity will ignite the Palestinian territories," Fatah Central Committee member Sultan Abu al-Einein told Egypt's Alghad TV on Sunday.
Al-Einein, an aide to Palestinian Authority President Mahmoud Abbas, also pointed to Israeli "arrogance" and settlement activity along with the potential US maneuver as provoking Palestinian violence."
The Coming Middle East War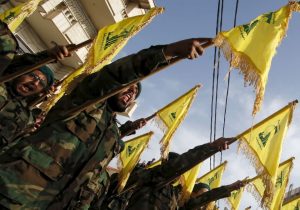 Analysis: Hezbollah now serves as the biggest threat to Israel 10/03/17  This will be a vicious bloody war with a fight to the finish. It will end with the complete destruction of Hezbollah and Lebanon.
I think that the war is very close and depends upon what happens in Syria. If Iran is freed up in Syria, then the war against Israel will soon start. Hezbollah has no hope against Israel and its name will be ended.
Zechariah 12:6  In that day will I make the governors of Judah like an hearth of fire among the wood, and like a torch of fire in a sheaf; and they shall devour all the people round about, on the right hand and on the left: and Jerusalem shall be inhabited again in her own place, even in Jerusalem.

"Hezbollah today possesses precision weaponry that can hit any point on the map in Israel. They have the ability to deter the air force and its stealth capabilities, the navy and its missile boats and the ground forces, even with all of the coordination improvements the IDF has boasted in the past year.
While the IDF finally learned to use the same language throughout all of its branches, Hezbollah waged war and gained operational experience which even the best of Israel's conscription forces do not possess. The last of Israel's conscription soldiers with war experience are currently finishing their army service, whereas Hezbollah has thousands of soldiers with war experience controlling the Lebanon-Syria border.
The IDF can defeat Hezbollah in a matter of days, on the condition that the person giving the orders will be brave enough to let the army do what it is capable of. The price will include thousands of innocent people killed in Lebanon. However, the alternative is Israel being dragged into a violent and dangerous conflict that will include hundreds of victims on its side, an abandoned northern third of the country and a war that will truly threaten the Jewish State's existence for the first time in 44 years."
Islam
Refugee' named Mohamed sexually assaults disabled U.S. woman, media silent 01/03/17  This is exactly what is happening in Europe! We can't let this happen in America. We must stand against this, and the Muslims must feel pain for raping women.
I hope that Trump will immediately put a stop to the Muslims coming into America and stop the special treatment of them. We can't let Muslims get away with this, and it has to stop right now! We are not cowardly Europeans.
"A refugee newly arrived from Somalia has been tried and convicted for attempting to sexually assault a special-needs woman while she was sitting outside of a home for the disabled in Aberdeen, South Dakota.
Liban Mohamed, 39, was in the United States for only about a week when he tried to force himself on a 31-year-old woman with severe disabilities. He is not a U.S. citizen, but whether he will be deported in the wake of his conviction remains unclear.
The trial for Mohamed was held just a few days before Christmas and not a word of the conviction has made it into the local media, residents of Aberdeen told WND on Tuesday.
Mohamed speaks no English and required two interpreters at trial, according to the state's attorney who prosecuted the case.
"I do know he lived in Aberdeen," prosecutor Christopher White told WND. "The day that it happened, he was staying at the White House Inn hotel in Aberdeen. What came out at trial, in his defense attorney's opening statement, was that he arrived in Aberdeen that day and had only been in the United States for approximately a week, and he had come to work at the beef plant in Aberdeen. But I don't know if he had already started working or was about to start work there."
Iran/ Israel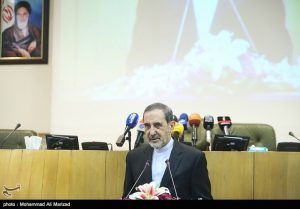 Iran Resolved to Continue Supporting of ISRAEL Resistance Front: 01/04/17  Just think: Obama gave Iran all of that money to continue supporting terrorism against Israel! I am so happy that on January 20 at 12 noon, Obama no longer will be president!
"Head of the Strategic Research Center of Iran's Expediency Council Ali Akbar Velayati underlined that Tehran will never withdraw support for the anti-Israeli Resistance Front nations, including Syria.
"The Islamic Republic of Iran's stance is unchanging and that is providing full and continued support for the Resistance line, which begins from Iran and passes through Iraq, Syria, Lebanon and reaches Palestine," Velayati told reporters in Tehran on Tuesday after his meeting with former prime minister of Iraq Nouri al-Maliki.
"Given that Syria is an important link in the chain of Resistance, the Islamic Republic of Iran has sided with the country's people and government since the very beginning of the regional and international conspiracy against Syria, and will continue to do so," he stressed."
ProLife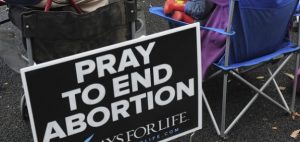 8 judges cast vote undermining Roe v. Wade 01/03/17  With Trump as president and appointing judges to the Supreme Court, it is possible to overturn this horrific decision that legalized the killing of babies in the womb.
"In a unanimous ruling, the eight justices of the Alabama Supreme Court have revived a wrongful death claim against a physician even though the life that was lost was that of a "pre-viable" unborn child.
The ruling sets the state at odds with the U.S. Supreme Court's Roe v. Wade decision, which established abortion as a "right."
The Alabama judges criticized the Roe decision's "incoherent standard" of viability.
"Viability is irrelevant to determining the existence of prenatal injuries, the extent of prenatal injuries, or the cause of prenatal death," wrote Justice Tom Parker in a special concurrence to the majority.
He was quoting from his own previous commentary on a case when he said, "Viability is irrelevant to proving causation because the unborn child's anatomic condition can be observed regardless of viability and, if the unborn child dies, the cause of its death can be determined by autopsy regardless of the child's gestational age.
"Viability does not affect the child's loss of life or the damages suffered by the surviving family," he wrote."
Christianity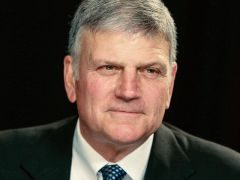 Rev. Graham: Media Miss 'Huge' Factor in Trump Win, 'The God Factor' 01/03/17  Rev Graham is 100% correct about the election of Trump. God responded to the prayers of his people!
2 Chronicles 7:14  If my people, which are called by my name, shall humble themselves, and pray, and seek my face, and turn from their wicked ways; then will I hear from heaven, and will forgive their sin, and will heal their land.

"Commenting on how the liberal media and polls were totally wrong about Donald Trump — for months and going into Election Day — Reverend Franklin Graham said they "have offered an infinite variety of reasons for why" Trump won and Clinton lost, but missed the most important element: "The God Factor." He also stressed that Christian Americans must not let down their guard and must continue to pray for this nation that is in "rebellion against God and His ways."
"The church of the Lord Jesus Christ—millions and millions of Christians—called out to Almighty God in prayer throughout the year, asked for His providential hand to restore and guide our nation, and engaged in the political process by flocking to rural and urban polling places to vote," said the reverend. "They also committed themselves to look at candidates running for office on every level—local, state and national—and to cast their vote for those who best represented Biblical values."
Given the election results, Graham said, "I believe the Lord has given us a window of opportunity for our nation to repent, turn away from our iniquities and turn back to Him." America must turn back to God, he emphasized because our problem is not a political or economic one — it is a spiritual problem."
Christianity/ Homosexuality
Ellen Degeneres nixes Kim Burrell's performance after singer's anti-gay sermon 01/04/17  I never had heard of Kim Burrell before, but she is bold and has more courage than most pastors! She told the truth and the homosexual spirit can't stand it.
For more information about homosexuality and the Bible, see my teaching Homosexuality vs God's Holiness
"Ellen Degeneres won't allow Kim Burrell to appear on her talk show after the gospel singer refused to apologize for a sermon in which she referred to gays and lesbians as "perverted."
A tape of Burrell preaching at Houston's Love & Liberty Fellowship Church was circulated online last week stirring up controversy.
In the video, Burrell is heard saying, "That perverted homosexual spirit is a spirit of delusion and confusion and has deceived many men and women, and it has caused a strain on the body of Christ."
Burrell addressed her remarks in a Facebook live video. "We're not in a war against flesh and blood. I came on because I care about God's creation and every person from the LGBT and anything else, any other kind of thing that is supporting gay… I never said LGBT last night. I said S-I-N and whatever else falls in the sin was preached."
666 Surveillance System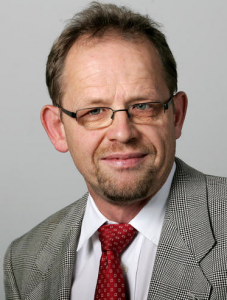 A well-kept open secret: Washington is behind India's brutal experiment of abolishing most cash 01/04/17  I wondered why India did this to 1.2 billion citizens and now I know. They crushed huge sections of their ecomony and wiped out the savings of huge numbers of people! This was RUTHLESS!
Obama and the one world government are behind it. They want to destroy the use of cash and bring the entire world under the control of electronic funds! The 666 Surveillance System is on the way.
Revelation 13:16 And he causeth all, both small and great, rich and poor, free and bond, to receive a mark in their right hand, or in their foreheads:
Rev 13:17 And that no man might buy or sell, save he that had the mark, or the name of the beast, or the number of his name.
Rev 13:18 Here is wisdom. Let him that hath understanding count the number of the beast: for it is the number of a man; and his number is Six hundred threescore and six.

"In early November, without warning, the Indian government declared the two largest denomination bills invalid, abolishing over 80 percent of circulating cash by value. Amidst all the commotion and outrage this caused, nobody seems to have taken note of the decisive role that Washington played in this. That is surprising, as Washington's role has been disguised only very superficially.
US-President Barack Obama has declared the strategic partnership with India a priority of his foreign policy. China needs to be reined in. In the context of this partnership, the US government's development agency USAID has negotiated cooperation agreements with the Indian ministry of finance. One of these has the declared goal to push back the use of cash in favor of digital payments in India and globally.
On November 8, Indian prime minster Narendra Modi announced that the two largest denominations of banknotes could not be used for payments any more with almost immediate effect. Owners could only recoup their value by putting them into a bank account before the short grace period expired at year end, which many people and businesses did not manage to do, due to long lines in front of banks. The amount of cash that banks were allowed to pay out to individual customers was severely restricted. Almost half of Indians have no bank account and many do not even have a bank nearby. The economy is largely cash based. Thus, a severe shortage of cash ensued.
Those who suffered the most were the poorest and most vulnerable. They had additional difficulty earning their meager living in the informal sector or paying for essential goods and services like food, medicine or hospitals. Chaos and fraud reigned well into December."

2 Samuel 15:8  For thy servant vowed a vow while I abode at Geshur in Syria, saying, If the Lord shall bring me again indeed to Jerusalem, then I will serve the Lord.