Turkey urges Islamic world to unite against Israel, calls summit
Verse of the Day
Zechariah 12:9 And it shall come to pass in that day, that I will seek to destroy all the nations that come against Jerusalem.
Commentary
This is all over Jerusalem! The Muslim nations are seething that all of Jerusalem is under Israeli control. Erdogan wants Jerusalem because it was once part of the Ottoman Empire which he wants to restart! Eventually, all of the Arab nations are going to unite to destroy Israel, but first comes the Shiite vs Sunni civil war.
May the Holy God of Israel bless and protect you.
Zechariah 12:3 And in that day will I make Jerusalem a burdensome stone for all people: all that burden themselves with it shall be cut in pieces, though all the people of the earth be gathered together against it.
Jerusalem Jerusalem Jerusalem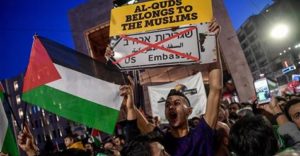 "Turkey urges Islamic world to unite against Israel, calls summit"
Zechariah 12:9 And it shall come to pass in that day, that I will seek to destroy all the nations that come against Jerusalem.
"Turkey has urged Islamic countries to review their ties with Israel after dozens of Palestinians were killed by Israeli fire on the Gaza border. Turkish Prime Minister Binali Yildirim told his ruling party in parliament that Ankara would call an extraordinary summit of the Organization of Islamic Cooperation (OIC).

"Islamic countries should without fail review their relations with Israel," Premier Yildirim said, adding, "The Islamic world should move as one, with one voice, against this massacre."

Yildirim said that Turkish President Recep Tayyip Erdogan, who currently holds the rotating chairmanship of the body, called the OIC summit on Friday. Yildirim said that after the summit at 3:00 pm a giant rally would be held at the vast Yenikapi meeting area in Istanbul under the slogan of "Stop the Oppression" to express solidarity with the Palestinians.

"This has nothing to do with party politics. This is to show solidarity, brotherhood and togetherness," he said. "The Islamic world should move as one, with one voice, against this massacre," Yildirim added.
 Deep States Hatred of Israel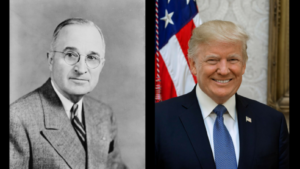 "TRUMP, TRUMAN AND ISRAEL" This article is a must read! It lays out that from the beginning of Israel in 1948 the CIA and State Department have been against Israel. Presidents Trump and Truman had to fight these agencies to support Israel! Nothing has changed in the last 70 years.
The DC swamp was dangerous in 1948, and it is far worse now as it attempted a coup against President Trump!
Proverbs 28:5 Evil men understand not judgment: but they that seek the LORD understand all things.
"I dare say few Americans know that May 14th is the anniversary of the United States' recognition of Israel. It was done by President Harry S. Truman, in the face of extraordinary opposition from several of Truman's closest advisers.

It wasn't easy. Some of the most powerful men in America were opposed, and they weren't reluctant to fight the president. We've got a melodramatic account from Richard Holebrooke, who interviewed all the principal players some years later, and wrote an essay about it for the Washington Post.

Holbrooke contends that "beneath the surface lay unspoken but real anti-Semitism on the part of some (but not all) policymakers. The position of those opposing recognition was simple — oil, numbers and history.

According to (Holbrooke's records, Defense Secretary James Forrestal told ( Truman assistant Clark) Clifford that "There are thirty million Arabs on one side and about 600,000 Jews on the other. Why don't you face up to the realities?"
Israel vs Iran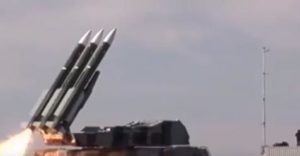 "The real target of the T-4 attack: the 3rd Khordad system" This is an excellent article showing why Israel attacked Iranian positions is Syria. What happened was Russia allowed Iran to copy it most advanced anti missile system. Israel was aware of this and the minute Iran delivered to Syria, Israel destroyed it.
Russia clearly is working with Iran against Israel!
 "The Iranian aerial defense system created to mimic the Russian S-300 was destroyed before even being unpacked, and the Iranian officers killed in the T-4 Airbase strike were merely collateral damage; Quds Force's commander Qasem Soleimani sought to avenge the 3rd Khordad system's destruction by firing at Israeli bases near the border, prompting the large-scale Israeli retaliatory attack earlier this week."
 

Healing the Brokenhearted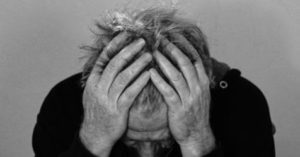 "Depression Tied To Faster Brain Aging, Poor Memory In Seniors, Study Says" Depression is related to a broken heart, however, Jesus Christ came to heal the brokenhearted.
I have a live show every Wednesday and Thursday at 9:00PM about healing the brokenhearted. This is live on Facebook.
Luke 4:18…he hath sent me to heal the brokenhearted…
"One more reason to take extra care of your mental health, especially on the hard days: Depression among older adults may lead to faster brain aging and memory problems, according to a new study.

The study also revealed that elderly people with depression have slightly different brain structures compared to those without depression symptoms.

Researchers from the University of Miami's Miller School of Medicine examined 1,111 adults about 70 years old who haven't suffered from strokes. They were all given brain scans, psychological exams, and memory assessment tests. They were tested again five years after the first tests.

Based on standard tests for depression, the researchers determined that 22% of the participants were suffering from the condition or had some symptoms of it at the start of the study. They found that those who had greater symptoms fared worse on tests of episodic memory, which includes memories of experiences and significant events throughout life."
Hard Left Love of Sin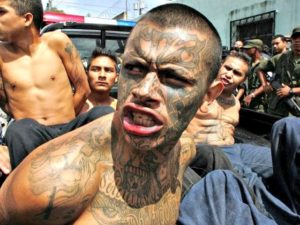 "Dems, Media Outraged After Trump Calls MS-13 Gang Members 'Animals'" Let's invite all the MS 13 members to homes of these people, and it would not be too long before these Hard Left radicals would agree with President Trump.
The Left's mind is unable now to function in reality. The Hard Left in America is now just as delusional as their European brothers.
"Democrats, the mainstream media, and left-wing reporters are twisting President Trump's words in calling MS-13 illegal alien gang members "animals."

During a roundtable discussion of California's sanctuary state laws, Fresno Sheriff Margaret Mims mentioned to Trump the difficulty of working with the Immigration and Customs Enforcement (ICE) agency to notify them of an illegal alien MS-13 gang member.

In response, Trump called the MS-13 gang members "animals," as he's done in the past. Following the statement by Trump, the Daily Beast published a headline that claimed the president was referring to "some deported immigrants" when he called MS-13 gang members "animals."

Neoconservative Washington Post columnist Jennifer Rubin attacked Trump's Evangelical supporters, posting a link to a report by The Hill which claimed the president called all illegal aliens "animals."
Hard Left's Religion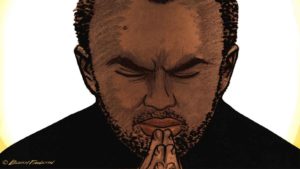 "The Religion of Racism" This article is a MUST read as it took my understanding of the Hard Left to a new level. For the Hard Left, which believes in nothing, racism becomes a moral cause like it is based on a religion! Racism then becomes a secular sin!
Wow, what enlightenment because I now have a greater understanding of the darkened mind of the Hard Left. There is no sin to them but racism!
Their thinking is so weak because it is based on nothing, but whatever they want things to be. This is all part of the delusions they live under.
Because they reject and deny God's absolutes, he gives them over to delusions which are getting worse.
2Thess 2:11,12 And for this cause God shall send them strong delusion, that they should believe a lie: That they all might be damned who believed not the truth, but had pleasure in unrighteousness.

"Obama once called slavery, "America's original sin". Jim Wallis, a member of Obama's White House Faith Council, has a book out titled, "America's Original Sin: Racism, White Privilege".

Accusations of sinfulness usually tell us more about the values of the accuser than the accused.

If racism is America's original sin, then its redemption lies in anti-racism. For liberal theologians, Christian and Jewish, who no longer believe in the traditional biblical sins, racism is a godsend. It provides the moral drama of damnation and redemption, confession and absolution, in a way that is compatible with the larger secular culture and their own political ambitions.

Fighting racism isn't just a cause, it's a religion. And all that remains of major religious denominations.

The most resonantly dramatic events for Christian and Jewish liberal denominations remain the fight against slavery and the struggles of the civil rights movement. They revisit and recreate them ceaselessly. And each protest movement, whether it's Muslim migrants at airports, illegal aliens from El Salvador at the border or Black Lives Matter racists at coffee shops, is a religious revival experience."
Dem Leadership: Full Swamp
"Farrakhanite DNC Bigwig Joins Dem Who Compared Jews to Termites to Condemn Israel" As these Hard Lefts gain control of the Democrat Party the Jews are in big trouble. The Hard Left loathes the Jews exactly like the Nazis did. They will act on this hatred when they have the power. The entire Democrat Party is now going down this road.
There doesn't seem to be any resistance among the Dems to stop this slide into Jew hating. It happening very fast. They not only hate the Jews but also the real believers in the Lord.
We need revival for survival.
"Rep. Keith X. Ellison-Muhammad (D – Separatist African Nation Carved Out of Georgia and New Jersey) and Rep. Hank Johnson (D – Guam is Tipping Over) have come together with two other notable cretins, Rep. Pramila Jayapal and Rep. Mark Pocan, to condemn the Jewish State for defending itself against Islamic violence.

Keith Ellison had been a longtime member of Louis Farrakhan's Nation of Islam. And was condemned for his anti-Semitic views.

One of the campus critics of Ellison (who then went by 'Keith Hakim') was an editor of the Minnesota Daily, Michael Olenick. Olenick told Mother Jones that in their conversations Ellison argued that blacks and other oppressed groups "could not be racist toward Jews" because "Jews were themselves oppressors."

"'European white Jews are trying to oppress minorities all over the world,'" Olenick said Ellison would tell him. "Keith would go on all the time about 'Jewish slave traders.'"

The Minnesota Daily opinion editor, Michael Olenick, described Ellison's writing as "a genuine threat to the long-term safety and well-being of the Jewish people, a threat that history dictates must not be ignored."
Temple Mount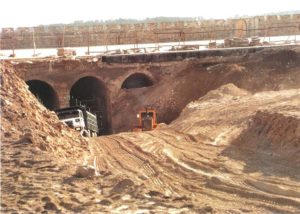 "What We Learned from Sifting the Earth of the Temple Mount" This article contains fantastic information about archeology in Jerusalem.
"Despite Jerusalem being one of the most excavated cities in the world, for a variety of religious and political reasons, the Temple Mount has never been systematically excavated. The project that we run, the Temple Mount Sifting Project, only came about accidentally, as a result of surprising circumstances.

Revelation 22:20 He which testifieth these things saith, Surely I come quickly. Amen. Even so, come, Lord Jesus.