U.S. school fails Christian student for refusing to recite Islamic prayer
Verse of the Day
Psalm 9:17 The wicked shall be turned into hell, and all the nations that forget God. 
Commentary
The Hard Left just "loves" Islam because it is anti Christian. They are in a full court press to destroy Christianity and will even use the public schools to do it! It is so easy to see why the Hard Left and Muslims are such a perfect match, because at their core they hate the Bible and the Lord.
May the Holy God of Israel bless and protect you.
1 Thess 5:23 And the very God of peace sanctify you wholly; and I pray God your whole spirit and soul and body be preserved blameless unto the coming of our Lord Jesus Christ.
Destruction of American Schools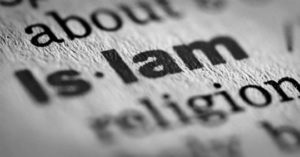 "U.S. school fails Christian student for refusing to recite Islamic prayer"
"The Thomas More Law Center has submitted a petition asking the high court to take up the case of student Caleigh Wood.
"As a Christian and 11th-grader at La Plata High School in Maryland, Caleigh Wood was taught that 'Most Muslims' faith is stronger than the average Christian.' She was also required to profess in writing, the Islamic conversion creed, 'There is no god but Allah, and Muhammad is the messenger of Allah.' Ms. Wood believed that it is a sin to profess by word or in writing, that there is any other god except the Christian God.

She stood firm in her Christian beliefs and was punished for it. The school refused her request to opt-out or give her an alternative assignment. She refused to complete her anti-Christian assignment and consequently received a failing grade," the legal team explained Wednesday."
The Dems Hardening Against Israel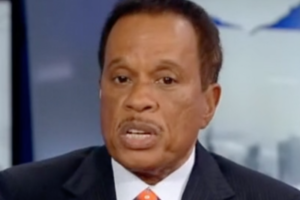 "Fox News' Juan Williams: 'You can't trust the Zionists [when they go after] after Tlaib." It seems that the entire democrat party is collapsing before our eyes and turning against Israel! A Zionist is someone who supports the nation of Israel, and Williams claims you can't trust "Zionist" when it comes to a Israeli-Jew hating Muslim!
The entire Democrat party is now unhinged and turning against God in every way!
"Lisa Marie Boothe: "It's also beyond the [Tlaib Holocaust] statement alone, as I mentioned before, you have Democrats on her side of the aisle calling her out for the policies that she supports. The Zionist Organization of America recently called on the Democratic Party to kick her out, kick her out of committees. They named terrorists and terrorist sympathizers that she associates herself with. So I think this is much deeper than just this simple [Tlaib Holocaust] comment."

Juan Williams: "You want to put it in a box and say, 'Oh, everybody is this way or that way. And you are with the Zionists and the Zionists—,"

Lisa Marie Boothe: "Well do you support the [Boycott, Divestment and Sanction] movement?"

Juan Williams: "Are you kidding me? No, I don't. But I'm trying to say you cannot trust the Zionists [when they go after] to go after Tlaib."
The Battle to Stop Killing the Babies
Psalm 94:16 Who will rise up for me against the evildoers? or who will stand up for me against the workers of iniquity?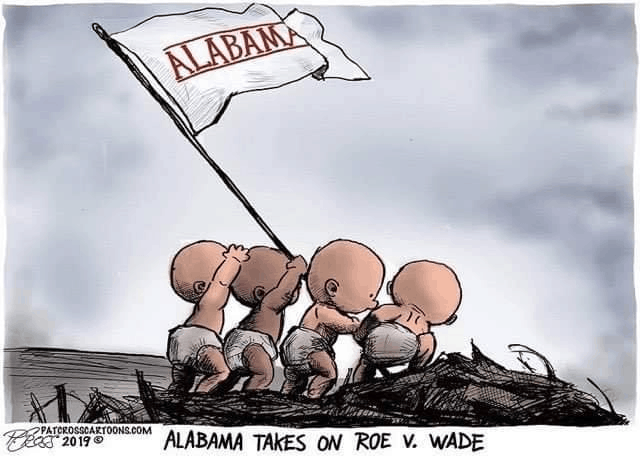 Pro Life on Offensive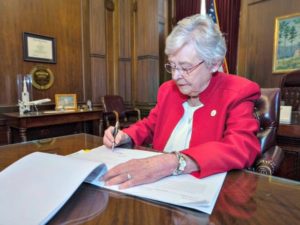 "Alabama Gov. Kay Ivey Signs Abortion Ban into Law" This is wonderful news, and this law will be a direct challenge to Roe v Wade because it defines life as beginning at conception.
When the Supreme Court of Sin ruled in Roe v Wade, the court declared it did not know when life began, so ruled in favor of abortion!
I have a feeling that the Lord is about to overturn Roe v Wade, which will cause the reprobate minds to meltdown!
Proverbs 8:36 But he that sinneth against me wrongeth his own soul: all they that hate me love death.

"Alabama Gov. Kay Ivey (R) signed the Human Life Protection Act into law, one that makes most abortions in the state at any point during pregnancy illegal, except those necessary in order to prevent "a serious health risk to the unborn child's mother."

"Today, I signed into law the Alabama Human Life Protection Act, a bill that was approved by overwhelming majorities in both chambers of the Legislature," Ivey said Wednesday upon signing the bill. "To the bill's many supporters, this legislation stands as a powerful testament to Alabamians' deeply held belief that every life is precious and that every life is a sacred gift from God."
666 Surveillance System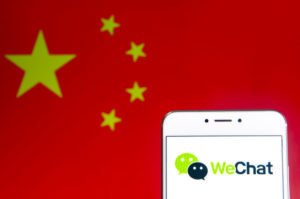 "China's new 'social credit system' is an dystopian nightmare"China is the process of enacting part of the 666 Surveillance System over the nation. The financial has to be added and then China will have it. The social media here are already down this path, and in no time America can become just like China.
The stage is being set for the 666 System and the rule of the Beast.
"Imagine calling a friend. Only instead of hearing a ring tone you hear a police siren, and then a voice intoning, "Be careful in your dealings with this person." Would that put a damper on your relationship? It's supposed to.

Welcome to life in China's "Social Credit System," where a low score can ruin your life in more ways than one.

Say you arrive at the Beijing airport, intending to catch a flight to Canton 1,200 miles south. The clerk at the ticket counter turns you away because — you guessed it — your social credit score is too low."
Draining the Swamp
AG Barr is in the process of draining the DC swamp of the deep state vicious critters. The Hard Left is about to forget the Trump – Russian collusion, and worry about going to jail for a long time for sedition!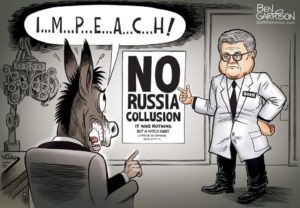 Abba Father's International Fellowship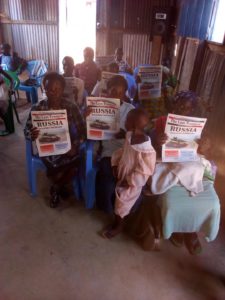 PHOTOS OF THE RECENT WORK DONE HERE IN KENYA AND UGANDA
Rev R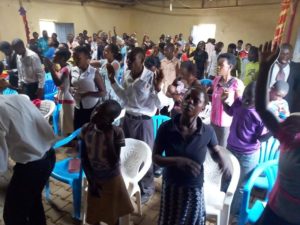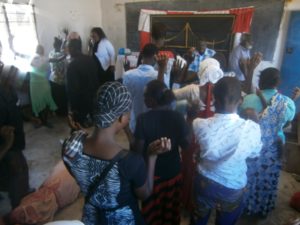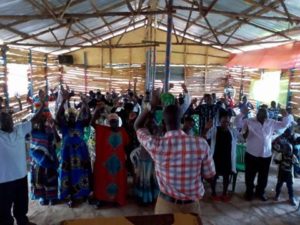 If you like our ministry, please consider making a

donation

to keep us going. May the Holy God of Israel bless you!
Revelation 22:20 He which testifieth these things saith, Surely I come quickly. Amen. Even so, come, Lord Jesus.