UN Report: Parents Block Sexual Freedom for Kids
Verse of the Day
1 John 5:19 And we know that we are of God, and the whole world lieth in wickedness.
Commentary
Behind this report is pedophilia. This is trying to lay the foundation to attack the authority of parents, so the pedophiles have a clear avenue to the children! It seems the world governments are full of pedophiles, and they want freedom to molest children with no restrictions. This is a direct attack on the authority of the family unit.
ANOTHER SPECIAL SIN

"UN Report: Parents Block Sexual Freedom for Kids"
"A new UN report on children and privacy might shock parents if they ever knew about it. Produced by a "special rapporteur" and published by the UN Human Rights Council, the report probes the far-frontiers of sex. The report asserts that "sexual expression" is part of the "interwoven fabric of children's privacy." The report defines children as anyone under the age of 18. Presumably, this includes children in swaddling clothes. The report asserts that "adolescents need to be able to make decisions regarding their well-being and bodies, and to safely and privately explore their sexuality as they mature, whether offline or online." However, the report explains, bodily integrity and autonomy rights are infringed by "governments, commercial entities, health-care providers and other professionals, parents, and peers." How are bodily integrity and autonomy rights infringed? Denial of abortion. Requiring parental permission for abortion and contraception. Therapy for unwanted sexual attractions. And slut-shaming."
FOUNDATION OF AMERICA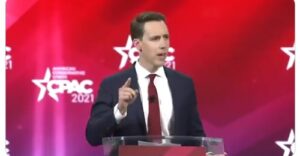 "Senator Josh Hawley: "Our Rights Come From God, Not Google"
It was wonderful to hear a politician declare our rights come from God! This man is a great senator.
"During an appearance at the conservative CPAC conference in Florida today, pro-life Senator Josh hawley railed against the dominace and influence of Big Tech and reminded attendees that our rights come from our Lord and not a massive Big Tech firm that seemingly rules the world.
He condemned the the "radical liberals" and the "largest corporations" of the world, making it clear "Our rights come from God and not Google." "That's been the fight of human history," Hawley said.He complained that "corporations are telling people what to do; that's the oligarchy and liberal elites" who are trying to "enforce their will" on America."
MIDDLE EAST WAR: ISRAEL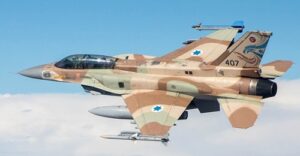 "Israel is preparing to attack Iran's nuclear sites"
It appears with Biden or any of the Hard Left at the helm, the war is almost 100 percent sure. If Biden sells out Israel, then Israel will attack Iran.
"In his first sit-down interview with an American news outlet, Israeli Defense Minister Benny Gantz said Friday that Israel has updated its target list and is preparing to strike Iranian nuclear sites if the world does not act to stop Iran's nuclear development.
"If the world stops them before, it's very much good," Gantz said. "But if not, we must stand independently and we must defend ourselves by ourselves."Yingst tweeted a segment of their interview, in which Gantz said Israel has identified thousands of rocket sites targets along the Israeli border with Lebanon, including many that are in civilian areas."
THE 666 SURVEILLANCE SYSTEM UPDATE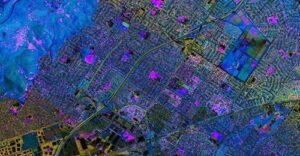 "Drones With 'Most Advanced AI Ever' Coming Soon To Your Local Police Department"
The 666 Surveillance System is advancing on all fronts at breakneck speed!
"Founded by Google veterans and backed by $340 million from major VCs, Skydio is creating drones that seem straight out of science fiction—and they could end up in your neighborhood soon."
THE 666 SURVEILLANCE SYSTEM UPDATE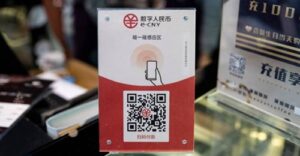 "China Charges Ahead With a National Digital Currency"
There are several updates about the Surveillance System, but this is a huge move towards a cashless society.
"China has charged ahead with a bold effort to remake the way that government-backed money works, rolling out its own digital currency with different qualities than cash or digital deposits. The country's central bank, which began testing eCNY last year in four cities, recently expanded those trials to bigger cities such as Beijing and Shanghai, according to government presentations.
The effort is one of several by central banks around the world to try new forms of digital money that can move faster and give even the most disadvantaged people access to online financial tools. Many countries have taken action as cryptocurrencies such as Bitcoin, which has recently soared in value, have become more popular."
THE 666 SURVEILLANCE SYSTEM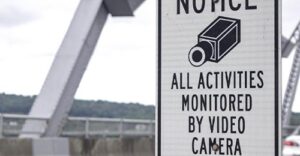 "

Cameras Everywhere: America's Expanding 'Surveillance Society' Raises Privacy Concerns"
Just an update to every growing surveillance monster that is closing in on us.
Titus 2:13

Looking for that blessed hope, and the glorious appearing of the great God and our Saviour Jesus Christ;
"How many times a week do you think you are unknowingly caught on camera? Researchers believe that number is in the hundreds given the explosion of surveillance technology and that's worrying privacy advocates, especially here in the United States.
A recent report by Safety.com estimates there a billion security cameras rolling worldwide with up to 18 percent of them in the United States. That puts the US second only to China when it comes to keeping eyes on its citizens. According to the report, the average American is caught on camera 238 times each week."
REAL COMMUNISM
Whatever you see happening to the Christians in China is exactly what the Communists in America want to do.
"While Communist China moves aggressively to spread its influence throughout the Pacific region and around the world, the government is expanding a crackdown against people of faith at home.
In its effort to assure that all its citizens comply with the edicts and beliefs of the state, the Chinese Communist Party is targeting Christians for persecution and ethnic Muslims for genocide."
PRO LIFE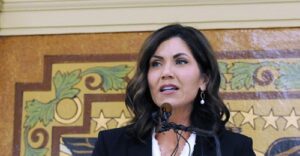 "

South Dakota Gov. Kristi Noem Signs Bill to Stop Infanticide, Care for Babies Born Alive After Abortion"
This is great news , but is shocking it took a law to this. The Hard Left have a murdering spirit in their hearts of stone.
""The pro-life cause continues even after a child is born," she said in a statement. "Today, I signed Born Alive legislation to guarantee the right to life for every baby that is born alive. We expect doctors to treat all children equally, even those born in horrific circumstances. It's basic human decency."
Sponsored by state Rep. Fred Deutsch, R-Brookings, the pro-life legislation requires that the same basic medical care be provided to a baby who survives an abortion that would be provided to any other baby born at the same gestational age. Doctors who do not could face huge fines and the loss of their medical license. Babies born alive and their mothers also could sue doctors who fail to provide basic medical care."
If the blog is taken down, you can go to my conference room where I will keep you updated. The number is 717 409 5553. I will be on all week at 9:00 PM EST and Tuesday and Thursday at 10:00 AM EST. If you like our ministry, please consider making a donation to keep us going. May the Holy God of Israel bless you!
Revelation 22:20 He which testifieth these things saith, Surely I come quickly. Amen. Even so, come, Lord Jesus.