UNESCO: Jews Have No Connection to the Temple Mount
           Verse of the Day
Philippians 3:20 For our conversation (citizenship) is in heaven; from whence also we look for the Saviour, the Lord Jesus Christ:
Commentary
I've posted some tremendous articles; make sure you read them. The one about Michael Savage calling for a Christian revival to save the West is amazing. He is a Jew but yet he sees that only a foundation in the Lord can save America and Europe! WHERE ARE THE PREACHERS CRYING OUT TO THE LORD AND LEADING THE PEOPLE!!! Another article is about the foundation of the name Europa which is used by the  European Union, and how it is pure Satanism. I found this super interesting; no wonder Europe is in the condition it is.
May the Holy God of Israel bless and protect you.
Philippians 4:7 And the peace of God, which passeth all understanding, shall keep your hearts and minds through Christ Jesus.
Jerusalem – Temple Mount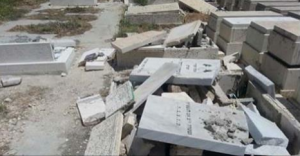 UNESCO: Jews Have No Connection to the Temple Mount 04/17/16  The United Nations is now saying the Jews have no connection with the Temple Mount. Notice how the UN is involved with the Temple Mount! This is ground zero of Bible prophecy.
Zechariah 12:3  And in that day will I make Jerusalem a burdensome stone for all people: all that burden themselves with it shall be cut in pieces, though all the people of the earth be gathered together against it.
"The executive board of the United Nations Educational, Scientific, and Cultural Organization (UNESCO) on Friday denied Israel's claim to the Temple Mount and Western Wall.
Meeting in Paris, the organization ignored the Jewish connection to Jerusalem sites in a resolution that passed with 33 votes in favor, six against, and 17 abstained, and referenced only the Al-Aksa Mosque and the Al-Haram Al-Sharif (Temple Mount). The Western Wall area was referenced as the Al-Buraq Plaza.
Last year UNESCO refused to reclassify the Wall as a Muslim site.
France, Spain, Sweden, Russia and Slovenia were among the non-Arab nations who supported the resolution. Estonia, Germany, Lithuania, The Netherlands, the United Kingdom and the United States objected.
The resolution accused Israel of planting "fake Jewish graves" in eastern Jerusalem. This claim is especially enraging, since the old Jewish cemetery on Mount Olives was desecrated by the Jordanians before 1967, with its tombstones being used to pave roads."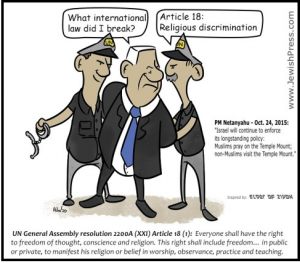 American Jew Arrested for Murmuring Prayers, 2nd Warned to Close Prayer App 04/17/16  This shows how sensitive the Temple Mount is. Just praying on it can cause an arrest.
"An American Jewish man was arrested on the Temple Mount on Sunday morning after it was noticed that he was quietly murmuring a prayer, according to a TPS report. At this time it is unknown if the arrested man is an Israeli citizen or a tourist.
A second Jew was warned by the Israeli police that he would be arrested if he didn't stop looking at the Siddur app on his cellphone. He was not arrested as he wasn't yet praying at that point."
Christianity – Outpouring of the Holy Spirit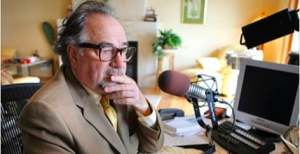 Michael Savage: "West Will Collapse" Without Christian Revival 04/17/16  This is wonderful!!! I want you to understand this. Michael Savage is an unbelieving Jewish person as far as I know. I don't think that he committed his life to the Lord Jesus, but he sees the truth about society.
IT IS REVIVAL FOR SURVIVAL!!!
This is exactly what I have been saying and pleading for 30 years. Without a revival from the the Lord, society is doomed to destruction by Islam and the Hard Left anarchy. All you have to do is look the French Revolution to see the anarchy we are heading into.
Remember, and unbelieving Jew is warning us.
WHERE ARE THE PASTORS OF JESUS CHRIST?
Why does an unbelieving Jew have to say this and not thousands of pastors in America and Europe?
If the church won't stand up, as a last recourse, God sends a fearless Jewish man to awaken the church. Oh the love and mercy of God to do this.
We pray every Tuesday and the Thursday online at 9:00 PM EST for an outpouring of the Holy Spirit. We not join us? I post the links for the prayer meetings on the days we are having them.
Acts 2:17-21  And it shall come to pass in the last days, saith God, I will pour out of my Spirit upon all flesh: and your sons and your daughters shall prophesy, and your young men shall see visions, and your old men shall dream dreams: And on my servants and on my handmaidens I will pour out in those days of my Spirit; and they shall prophesy: And I will shew wonders in heaven above, and signs in the earth beneath; blood, and fire, and vapour of smoke: The sun shall be turned into darkness, and the moon into blood, before that great and notable day of the Lord come: And it shall come to pass, that whosoever shall call on the name of the Lord shall be saved.
"There has never been a successful and long-lasting atheistic civilization — and there never will be — is the opinion of many astute observers. And it's also apparently the belief of radio giant Michael Savage, as he issued a dire warning on his Wednesday show.
"Unless Christianity receives a new enthusiasm that sweeps the Western world, and Christianity itself rises up against the forces against it," he said, "the entire West will collapse in your lifetime."
Savage, author of numerous best-selling books and host of the award-winning Savage Nation radio program, has long warned that the West is imperiled by "savages" from without and is being savaged by militant secularists within. Now, addressing the crux of the matter, Savage is adamant that the death of Christian belief portends the death of the West, as he said:
I can almost prove it. I can almost feel it. It's palpable to me.
And I'm not the only who sees it or feels it. Anyone I know with a certain intelligence level above a minimal amount, sees what's going on in Europe, and they say that we're not far behind."
Christianity – Apostasy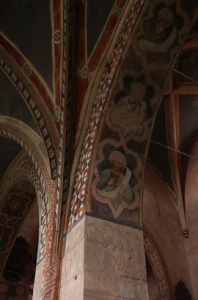 Evangelicals Are Losing the Battle for the Bible. And They're Just Fine with That. 04/17/16  This article shows the apostasy that is now overtaking the church. Significant numbers of the younger believers no believe the Bible is the word of God!
Because of pressure from the world, these "believers" present a Christianity that is world friendly. This is a dying church that soon will jettison all beliefs and join the Whore of Babylon system found in Revelation 17.
2 Peter 2:1  But there were false prophets also among the people, even as there shall be false teachers among you, who privily shall bring in damnable heresies, even denying the Lord that bought them, and bring upon themselves swift destruction.
(2) And many shall follow their pernicious ways; by reason of whom the way of truth shall be evil spoken of.
"Zimmermann's prototypical evangelical experience is emblematic in one additional, unexpected way. Since graduating from high school, Zimmermann has undergone a revolution in his thinking about evangelicals' foundational text, the Bible, to the extent that he no longer regards the Bible as inerrant, dictated by God, historically accurate in all of its claims or even internally consistent with itself. "The Bible holds high authority in my life," Zimmermann told me recently. And yet, he added,
I think it's important to remember the intent and purpose of the biblical texts. These texts were not intending to portray exact historical fact but to show how God is moving with history, alongside people […]
If we understand the term inerrancy to be "without error" then no, I don't view the Bible as inerrant […] The Scripture is not trying to be without error. It is trying to communicate the love God has for His creation.
I was introduced to Zimmermann by one of his seminary teachers, an Azusa Pacific biblical studies professor named Karen Strand Winslow, who put me in touch with several of her students after I asked her what young evangelicals think about the Bible these days.
In addition to his dismissal of biblical inerrancy, Zimmermann told me he no longer believes the biblical book of Genesis is "concerned […] with young-versus-old-earth, literal days of creation stuff." He said biblical passages appearing to condemn homosexuality are products of their time and do not necessarily apply to present-day same-sex couples "committed in a consensual relationship."
The same goes for New Testament prohibitions against women in church leadership. "We often forget that Jesus's ministry was founded by women and that the first evangelists were women," he added. Overall, Zimmermann said, the days when evangelicals defined themselves by their uncompromising style of biblical interpretation are over. "Before my generation […] it was like, if you don't believe this doctrine, you're undermining the work of Christ on the cross. [My generation is] not as okay with the simplified answers."
Paganism – European Union – Occult Ties
The European Union's Woman on the Beast 04/17/16  This is a very informative DVD showing the origins of the name Europe.
It is connected to Zeus (satan) taking the form a bull and then seducing a woman. He then takes her to Crete and rapes her!
They actually named the continent after this nonsense! And all of the imagery of the European Union is based upon this. One would think they would want to hide this rather than promote it!
No wonder the Muslims are pouring in as judgment, since the EU is based upon horrible pagan idols which they continue to love and promote.
"Why are images of the abduction of Europa by Zeus in the form of a bull all over the European Union? What are statues of this Greek myth doing in Brussels and Strasbourg? What is the connection between Europa and the woman of Revelation, and between the Bull and Revelation's Beast? Are thos in charge of the EU trying to tell us something? Stephen Green, National Director of Christian Voice, traveled to Brussels in April 2016 to find out.
With the United Kingdom getting ready to vote whether to stay or leave the EU in a referendum on 23rd June, this is a video you need to watch to the end, and then share as widely as possible.
Support Christian Voice at www.ukcv.org/join
Subscribe to this channel to stay up to date.
Please note:
1 Images of coins and a stamp are used on license from Fotolia.
2 Images of EU Residence Permits and the Bull symbol are in the public domain and fair use privilege is hereby asserted. The public is entitled to use freely portions of copyrighted materials for purposes of commentary and criticism.
3 All video footage was shot on location in Brussels and Strasbourg."
Islam
The Basics of Islam: Robert Spencer on "Islamophobia Video 04/15/16  This is a nice teaching on the term "Islamophobia."
I admit that I do suffer from it because the Muslims are trying to kill us and take over the world. We see this happening all over the world, so Islamophobia is a term that was created by Islam about a real phenomenon, because of its effect on people everywhere. Women especially should have Islamophobia.
Islam – Europe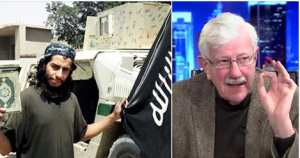 Europe: Suicide by Jihad" 04/16/16  I fully agree with this article and have been saying it for years. Europe rejected the Holy God of Israel and His word, so now they are getting a full dose of allah who wants to kill them!
This is a real form of continental suicide!
Psalm 9:17  The wicked shall be turned into hell, and all the nations that forget God.
"In the last two decades, Belgium has become the hub of jihad in Europe. The district of Molenbeek in Brussels is now a foreign Islamist territory in the heart of Belgium. It is not, however, a lawless zone: sharia law has effectively replaced Belgian law.
One of the organizers of the Paris bombings, Salah Abdeslam, was able to live peacefully in Molenbeek for four months until police decided to arrest him. Belgian police knew exactly where he was, but did nothing until French authorities asked them to. After his arrest, he was treated as a petty criminal. Police did not ask him anything about the jihadist networks with which he worked. Officers who interrogated him were ordered to be gentle. The people who hid him were not indicted.
Europe's leaders disseminated the idea that the West was guilty of oppressing Muslims. They therefore sowed the seeds of anti-Western resentment among Muslims in Europe.
Hoping to please followers of radical Islam and show them Europe could understand their "grievances," they placed pressure on Israel. When Europeans were attacked, they did not understand why. They had done their best to please the Muslims. They had not even harassed the jihadists."
Islam – Britain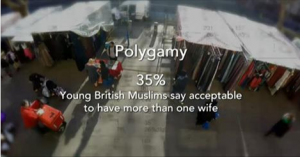 UK: What British Muslims Really Think 04/17/16  There is an abundance of evidence to show the real attitudes of the Muslims coming into both America and Europe. With all of this evidence, plus the terrorism, those of the Hard Left still are set on promoting Muslims.
This really is national suicide by Islam. The Muslims want the West destroyed and the reprobate mind is helping them do it!
As I've said many, many times, the reprobate mind is the most destructive and dumb in the world. (I just added dumb).
"The 615-page survey found that more than 100,000 British Muslims sympathize with suicide bombers and people who commit other terrorist acts. Moreover, only one in three British Muslims (34%) would contact the police if they believed that somebody close to them had become involved with jihadists.
"[W]e have to adopt a far more muscular approach to integration than ever, replacing the failed policy of multiculturalism… Britain's liberal Muslims are crying out for this challenge to be confronted. … There is a life-and-death struggle for the soul of British Islam — and this is not a battle that the rest of us can afford to sit out. We need to take sides… We have 'understood' too much, and challenged too little — and in doing so are in danger of sacrificing a generation of young British people to values that are antithetical to the beliefs of most of us, including many Muslims." — Trevor Phillips, former head of Britain's Equality and Human Rights Commission.
The survey does show that 88% of British Muslims believe Britain is a good place for Muslims to live. According to Philips, this is because the tolerance they enjoy in Britain allows them to do whatever they want."
Hard Left – Islam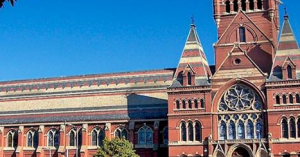 Harvard's Muslim Brotherhood propaganda fest 04/16/16  Long ago Harvard rejected God and the Bible, and it became the leader of the Hard Left agenda. Whatever is against God, this university is 100 percent behind.
Now God is giving Harvard its just reward with Islam. The Lord is turning this school over to Islam for judgment, because the Muslims are growing deep roots in this college. It is not just Islam, but the Muslim Brotherhood!
"Harvard University Law School served as the venue for a Muslim Brotherhood-organized conference billed as a "human rights" forum on Egypt and the Middle East.
The April 13 event, titled "As Goes Egypt, So Goes the Middle East: Changes Begin with Me," was organized by Egyptians Abroad for Democracy, the overseas branch of the Egyptian Muslim Brotherhood, which Egypt's current government considers to be a violent Islamist movement intent on implementing Shariah law.
Russia, Syria, United Arab Emirates, Bahrain, and Saudi Arabia have all banned the Brotherhood as a terrorist organization, although the Saudis have helped fund the organization for years.
He said Harvard is home to the nation's largest chapter of the Muslim Student Association, which is an offshoot of the Muslim Brotherhood with the goal of indoctrinating and radicalizing U.S. college students with false information about Israel.
At the same time Israel is demonized, the Brotherhood's Palestinian branch, Hamas, is presented as a group fighting for the rights of a persecuted people, Christian said."
Ezekiel 31:16  I made the nations to shake at the sound of his fall, when I cast him down to hell with them that descend into the pit: and all the trees of Eden, the choice and best of Lebanon, all that drink water, shall be comforted in the nether parts of the earth.