United Nations urges US to 'ensure' abortion rights, slams passage of statewide bans
Verse of the Day
Romans 8:6 For to be carnally minded is death; but to be spiritually minded is life and peace. (7) Because the carnal mind is enmity against God: for it is not subject to the law of God, neither indeed can be.
Commentary
No matter where the Hard Left lives, they all love the killing of babies. The killing is all part of a reprobate mind. There is no end to their killing. They are just little weasels who love to kill and will never stop. They already killed 60 million babies in America and that is not enough! There is a real blood lust deep in these people.

Looking for the Blessed Hope:
Hebrews 9:28 So Christ was once offered to bear the sins of many; and unto them that look for him shall he appear the second time without sin unto salvation.
World Wide Killing of Babies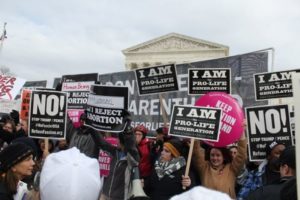 "United Nations urges US to 'ensure' abortion rights, slams passage of statewide bans"
"In response to recent laws passed in conservative states that could provoke a U.S. Supreme Court challenge to abortion rights, the United Nations is calling on the United States government to ensure that women in the country can get an abortion.
Ravina Shamdasani, a spokesperson for the U.N. High Commissioner for Human Rights, told Reuters this week that evidence has shown that bans on abortion actually jeopardize the "life, health and safety of the women concerned" and do not reduce the number of abortions.

She argued that laws such as the ones passed in Alabama, Georgia, and other states are "inherently discriminatory" because they affect impoverished women from minority backgrounds and marginalized communities.

"We are very concerned that several U.S. states have passed laws severely restricting access to safe abortion for women, including by imposing criminal penalties on the women themselves and on abortion service providers," Shamdasani was quoted as saying."
Hard Left Killers of Babies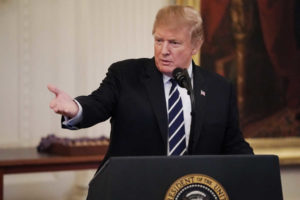 "States Sue Trump Admin Over Clinicians' Right to Decline Abortions on Religious Grounds" These are hardened killers who want to force doctors and nurses who respect life and fear God into killing the babies!
They are ruthless and despicable. These prolife doctors convict them of their murdering, and they can't have this. They are reprobates with PhDs.
Romans 8:6 For to be carnally minded is death; but to be spiritually minded is life and peace. (7) Because the carnal mind is enmity against God: for it is not subject to the law of God, neither indeed can be.

"A number of states and municipalities are suing the federal government in an attempt to prevent the enacting of a new rule that would allow clinicians to refuse abortions on religious grounds.

The sprawling lawsuit, lodged in Manhattan, requested that the judge rules the provision unconstitutional and demanded that it be blocked immediately. The Department of Health and Human Services insists, however, that the law means that doctors are not forced to go against their religion and good conscience in providing the option to end life.

Of those who have launched a legal challenge against the law, San Francisco was the quickest to the docket — the city issued legal proceedings just hours after President Trump announced the new law in the White House Rose Garden on May 2. The provision is set to come into force in July.

Though lawyers representing the federal government have yet to comment on the massive, multi-state lawsuit, New York Attorney General Letitia James insisted that the challenge aims to stop the federal government from "giving health care providers free license to openly discriminate and refuse care to patients," according to Fox News."
Destruction of American Cities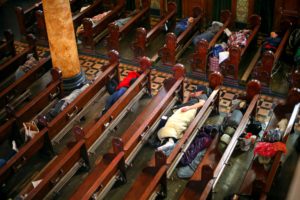 "America's Cities Are Unlivable. Blame Wealthy Liberals." This is an amazingly good article from the NY Times laying out how liberalism is destroying America's cities. The problem is with the Hard Left reprobate mind, these people think that more of their Hard Left policies will solve the problems they created!
God's turned them over to themselves for judgment, and with their reprobate minds they are destroying everything in their path. If one of the dems gets in office, they will do to America to what they are doing to the cities.
"To live in California at this time is to experience every day the cryptic phrase that George W. Bush once used to describe the invasion of Iraq: "Catastrophic success." The economy here is booming, but no one feels especially good about it. When the cost of living is taken into account, billionaire-brimming California ranks as the most poverty-stricken state, with a fifth of the population struggling to get by. Since 2010, migration out of California has surged.

The basic problem is the steady collapse of livability. Across my home state, traffic and transportation is a developing-world nightmare. Child care and education seem impossible for all but the wealthiest. The problems of affordable housing and homelessness have surpassed all superlatives — what was a crisis is now an emergency that feels like a dystopian showcase of American inequality."
Child Abuse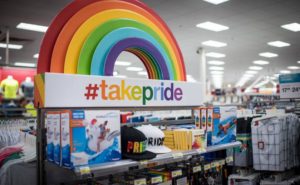 Target stores donate $100K to LGBT nonprofit that promotes 'inclusive' K-12 schools"
Please boycott this store and pass it on to everyone you know.
Lets put it out of business for child abuse.
Dem's Delusions Deepen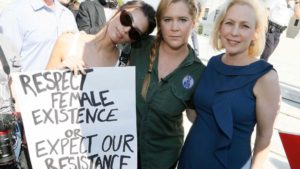 "Democrat Sen. Gillibrand: Pro-Life Bills Are 'Against Christian Faith'"
She claims the free will to kill babies in the womb, and the believers defending the babies is a violation of the separation of church and state! What the reprobate mind has done is strip the babies in womb of any rights; therefore, they then have the right to murder the baby.
"On Thursday, 2020 presidential hopeful Sen. Kirsten Gillibrand (D-NY) claimed that pro-life legislation is "against Christian faith."

Gillibrand, who is seriously lagging in the polls, made the controversial comments at the Georgia State House, surrounded by pro-abortion legislators and activists. Earlier this month, Georgia passed a law banning abortion after an unborn baby's heartbeat is detected (typically around six weeks' gestation).

"If you are a person of the Christian faith, one of the tenets of our faith is free will," the Democrat said. "One of the tenets of our democracy is that we have a separation of church and state, and under no circumstances are we supposed to be imposing our faith on other people. And I think this is an example of that effort," she added."
Abba Father's International Fellowship
Dear Pastor Dave
Greetings in the mighty Mane of our Lord Jesus Christ.I hope you are doing well.Thank you so much for sending me newsletters it has been of blessings to me and my church also to my friends pastors neighbors and those that i work with in our ministry. I have distributed all newsletters .The people were happy to receive the newsletters of the
last trumpet and also Jesus come to heal the brokenhearted. What makes me to be exited with this newsletters is that this prophesy are happening right now. Kindly servant of God many people who are surrounding me and pastors and my Bishop church are requesting newsletters, i humble request you to sent me another newsletters .Also i went to the post office today ,i was told that there is my newsletters that you sent to me. They didn't give me they told me they need charges of of Kenya Revenue. They need $ 67. I don't know what i will do. Kindly servant of God i need your help to pick newsletters.
God bless you my brother i am happy for good work you are doing.
Pastor J. W.
If you like our ministry, please consider making a donation to keep us going. May the Holy God of Israel bless you!
Revelation 22:20 He which testifieth these things saith, Surely I come quickly. Amen. Even so, come, Lord Jesus.