The 666 Surveillance System and NWO February1, 2023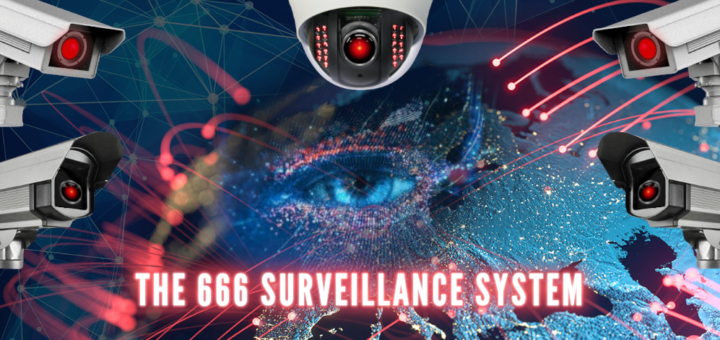 Verse
Revelation 13:16-18 And he causeth all … to receive a mark in their right hand, or in their foreheads:  And that no man might buy or sell, save he that had the mark, or the name of the beast, or the number of his name. Here is wisdom. Let him that hath understanding count the number of the beast: for it is the number of a man; and his number is Six hundred threescore and six (666).
Commentary
This blog post is to update Bible prophecy about the 666 Surveillance System as it is coming together right before our eyes. It's happening at lightening speed. It is unfolding right now! What I'm also doing is linking this information to my brochure, The 666 Surveillance System to show how the brochure ties the surveillance system with the Bible!
I also will post articles about the coming Image of the Beast which overlaps with the 666 System along with the "Days of Noah", the New World Order (NWO), and transhumanism. These events are all coinciding and merging together immediately prior to the Second Coming of Jesus Christ! This is an incredible time to live because the events leading to the Second Coming of Jesus Christ are converging through the awesome explosion of high tech. Make sure you see the section at the end of this post titled: What is Behind the NWO.
I archive all the articles posted. If you want to do research on the 666 Surveillance and the other topics, go to: Archives – The 666 Surveillance System, Image of Beast, NWO, Days of Noah, Transhumanism
The warning about taking 666: the Mark of the Beast:
Revelation 14:9 And the third angel followed them, saying with a loud voice, If any man worship the beast and his image, and receive his mark in his forehead, or in his hand, (10) The same shall drink of the wine of the wrath of God, which is poured out without mixture into the cup of his indignation; and he shall be tormented with fire and brimstone in the presence of the holy angels, and in the presence of the Lamb: (11) And the smoke of their torment ascendeth up for ever and ever: and they have no rest day nor night, who worship the beast and his image, and whosoever receiveth the mark of his name.
If you like and are blessed by this ministry, please consider making a donation to help keep it going. May the Holy God of Israel bless you!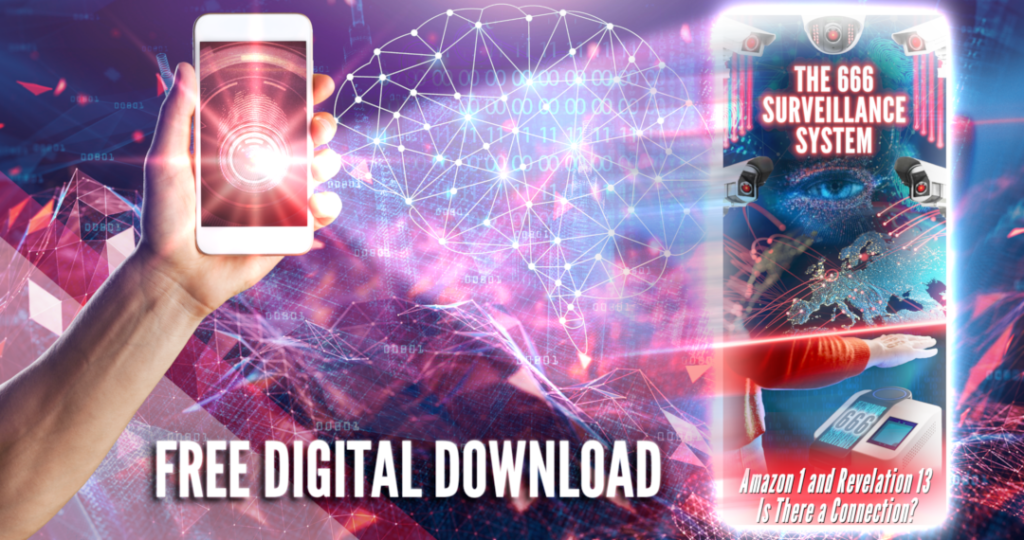 Articles: The 666 Surveillance System and Image of the Beast   The * means new post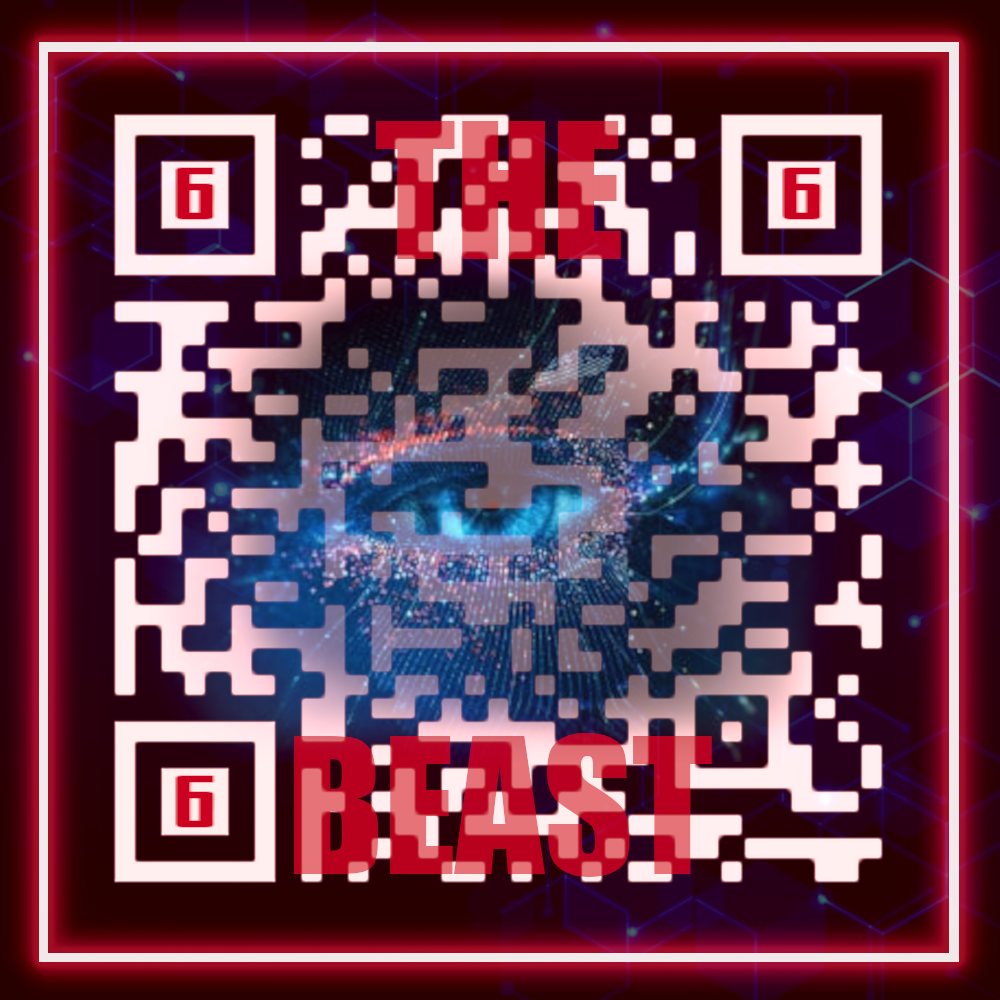 From article:"Harari painted the grim picture of a future only a few decades away, in which big tech, or governments, "or whoever", could know about everybody's medical conditions and personal life histories. In other words, they could know us better than we know ourselves. That's even before you throw in emerging technologies like neural interfaces that could allow real-life mind reading. Right now, he said, the race is on between state surveillance in China and surveillance capitalism in the US. Note the difference: in the US, brain-hacking technology is a thing of Silicon Valley, not of Washington, according to Hariri.
From article:"Measures toward authoritarian control and mass surveillance have been increasing worldwide, and in the U.S. Silicon Valley and the national security, state are now fused, according to one of my favorite independent journalists, Whitney Webb. The decades-long wars against domestic dissidence have always involved technology like databases, and now it's progressing to technology like facial recognition apps and the widespread use of cameras.
From article:"Results show people are actually the best medium for amplifying the coil's ability to collect leaked RF energy. Attaching the coil to a person collected up to 10 times more energy than just using a bare coil. Based on these results, the researchers created an inexpensive, wearable device called the "Bracelet+," which people can wear on their upper forearm. Study authors note they can even modify it to work as a ring, belt, anklet, or necklace — although a bracelet seemed to work best for harvesting power."
From article:"A switch to a cashless, centrally-controlled digital form of currency could be relatively simple. Currently, the Fed and several major banks are running a "Digital Dollar pilot," and it is being pushed as a good idea by media outlets including opinion writers in the Wall Street Journal. The Fed is preparing the electronic form of currency in conjunction with similar efforts by other nations. After all, the argument may go, if the United States doesn't innovate, China or someone else will. Some in Congress already support the idea, and FTX may have provided just the grounds needed for a transition to such a system.
From article:"Now, from Beijing to Jerusalem to Hyderabad, India, and Perth, Australia, The Associated Press has found that authorities used these technologies and data to halt travel for activists and ordinary people, harass marginalized communities and link people's health information to other surveillance and law enforcement tools. In some cases, data was shared with spy agencies. The issue has taken on fresh urgency almost three years into the pandemic as China's ultra-strict zero-COVID policies recently ignited the sharpest public rebuke of the country's authoritarian leadership since the pro-democracy protests in Tiananmen Square in 1989.

Why You May Soon Find Yourself in 'Digital Prison'

From article:"An international vaccine passport, digital identity, a social credit system and a central bank digital currency (CBDC) form a digital control system that will lock down the population in perpetuity.

Facial recognition is an essential part of the control structure, as it's the "password" to your digital identity.

By the end of 2022, there will be 1 billion data-collecting surveillance cameras in the world, all connected to the internet and artificial intelligence (AI). Cameras and audio recording devices in cell phones, automobiles and smart appliances also collect and share data.

All these data are then used to give each person an individual score, based on their behavior, expression and interaction with the world. Ultimately, your social credit score, will dictate what you can and cannot do, what you can buy and where you can go.

AI is an absolutely crucial component, without which the control system cannot work. The easiest way to push against this system is to starve AI of data by refusing to use technologies that collect and share your personal data."

New World Order: Coalition of Private Companies Release 'Policy Blueprint' for State Government Officials to Push for Digital ID

A 'Trojan Horse' for Tyranny: Brussels Rolling Out a New 'Digital Identity' System for EU Citizens

Central banking digital currencies (CBDCs) and social credit systems explained. (Video) This is a short video but clearly lays out how this is all coming together. China is leading the way.

TSA's facial recognition technology, which is currently being used at 16 major domestic airports, may go nationwide next year

Great Reset: UK Prepares to Introduce a 'Digital Pound' Central Bank Digital Currency The NWO is moving rapidly to introduce digital money, and quickly bring us all under their slavery. This accelerating into the foundation for the Mark of the Beast and the complete 666 Surveillance System.

Digital Currency: The Fed Moves Toward Monetary Totalitarianism

European Union to Ban Cash Transactions over €10,000

Nigeria limits ATM withdrawals to $45 per day to force government-controlled digital payments

Global central banks racing to implement digital currencies as cities convert to 'smart' infrastructure: Track and control grid being erected right under our noses

Utility company lays it on the line for customers: Take the Orwellian 'smart' meter or freeze!

The Eyes of Amazon: How the Tech Giant Secretly Watches Employees' Every Move From Afar This exactly the situation the NWO wants to control the entire world!

'The Chip Girl': Woman's Microchip Implant in Her Hand Goes Viral

National digital ID clears congressional hurdle amid fears it could be politically abused

From article:"If digital identities are introduced in the U.S., which looks increasingly likely, they will be inextricably linked with financial services. Financial institutions, after all, are being encouraged to lead the way in the development of comprehensive digital identity solutions. Digital IDs, we're told, will become more critical as online and mobile banking becomes more popular. Recent headlines make it easy to see why so many people, fearful of the enforcement of political/ideological conformity through financial control, are hesitant to embrace digital IDs."

World Leaders Agree To Implement Vaccine Passports This "passport" will use the QR Code as a person's identification, which I believe will become the mark of the beast.

Digital ID Will Merge Your Identity & Reputation Into Trust Scores There almost is none stop information coming out about digitizing everything and complete control over every person on the planet. It is coming fast!

From article:""Digital identity is a collage of up-to-date digital data that defines an individual, dynamic, multipurpose, and reusable, a system for verifying information to establish eligibility to access a service, perform a task, or receive a benefit, resulting from a dynamic network of distributed, data sources (such as financial institutions, mobile network providers, governments) that verifies identity in real time."

Digital Dictatorship Is Coming – The Power To Monitor & Control All Transactions

Techno-Authoritarianism Is Here To Stay: China & The Deep State Have Joined Forces This is an excellent article laying out the structure for the coming NWO and how it is beyond being stopped.

Make absolutely no mistake, individual carbon footprint trackers will be programmed to Central Bank Digital Currency's This is directly from the lips of the NWO!

Banking giants and New York Fed start 12-week digital dollar pilot This event is getting setup for the Great Reset to do away with cash and have the government control all currency!

Here Come "Programmable Dollars": New York Fed And 12 Banking Giants Launch Digital Dollar Test The digital dollar will be the core of the coming 666 Surveillance System. It is not far off, and there is no way to stop it.

Scientists Build the First Crucial Components of a Molecular Computer This is along the lines of a brain of the Image and turning man into a transhuman.

The FBI's total investment in Babel X.

From article:"Jokes about the FBI watching your every move through webcams are about to get a little more real. The Bureau just signed a $27 million contract to use Babel X, AI-powered software that trawls social media for specific content. It's exactly the kind of surveillance software privacy activists are constantly warning the public about."
Articles: The NWO, Transhumanism and Days of Noah: The * means new post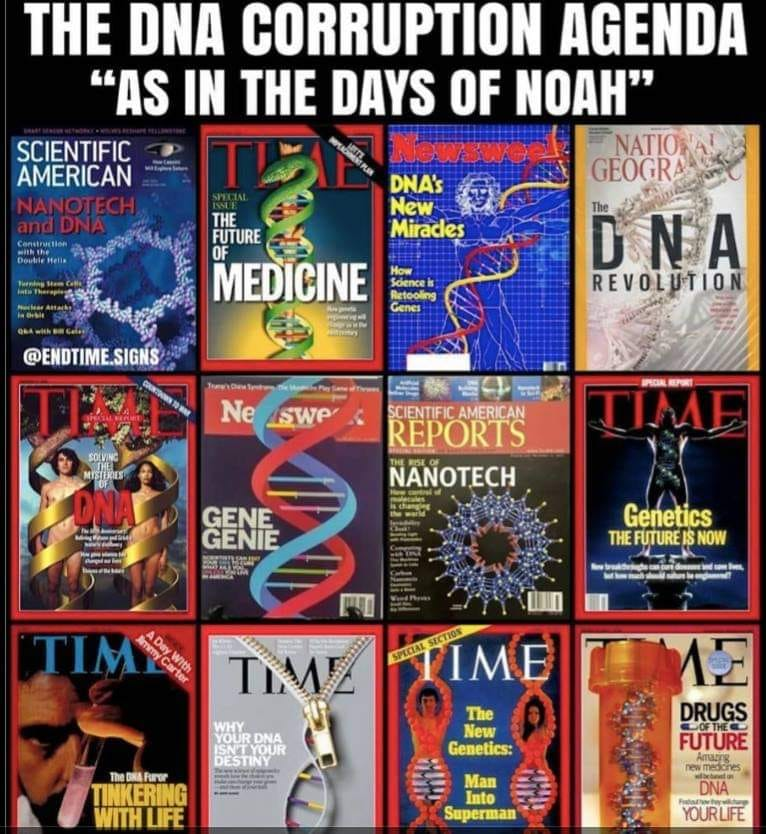 *AI-Powered Brain Implant Smashes Speed Record for Turning Thoughts Into TextThis is the merging of high tech and the brain, and it is exactly where the NWO is heading with transhumanism.
Cryptocurrencies 'to control the masses' are being discussed at the World Economics Forum (WEF) right now and a guide released to encourage the development of the future crypto-based economy
Scientist at WEF Event Admits mRNA Technology Being Used to 'Correct Mutations'
Transhumanism Horror: Elites Want to Genetically Alter Children in the Womb, High-Bred Globalist Kids (Video)
A Digital Prison Is Being Built Around You Right Now
Christian faith and the Luciferian INSURRECTION against God (Video)
15 Minute Cities and the Right to Travel (Video)
San Francisco will allow police to deploy robots that kill The authorization was later rescinded, but this shows the technology is available to use robots to kill!
EctoLife: Concept Unveiled for the World's First Artificial Womb Facility It is easy to see this will be create whatever type of baby and then grow it in this "womb." This babies then belong to no one because their is no human connection, so the sky is the limit with the tampering these monster scientists can do to these babies. They can alter the DNA to create monsters with no one to stop it. They will ignore any law to curtain their action and create monsters just like in the days of Noah!
A One-World Government – Utopia or Hell on Earth?
The Era of One-Shot, Multimillion-Dollar Genetic Cures Is Here This is all part of tampering with and changing the human DNA so mankind is no longer in the image of God
AI experts are increasingly afraid of what they're creating
Days of Noah: Scientists Sound Alarm as Gates, WEF Promote Gene-Editing Technology for Everything From Fake Meat to Designer Babies
The SYNBIO "Borgification" infiltration of the human race: It's WAY beyond infertility and depopulation… humans are HOSTING a nano-scale computational PLATFORM This is all part of satan's plan to destroy man being created in the image of God. This is just like it was in the days of Noah.
Days of Noah: From Pitless Cherries to Softer Kale, This Startup Is Using CRISPR to Make Better Produce The is the start of world-wide gene tampering with. The goal is for the NWO to control all living things including humans through genetics.
NWO: 'Watched the whole time': China's surveillance state grows under Xi
Days of Noah: Human Cyborgs are Just the Beginning. This is coming from the military. The military is leading the way in this field!
Days of Noah: Chinese scientists successfully create world's first mammal with fully reprogrammed genes
With fewer people willing or able to have children, global technocrats believe they have the answer: 'digital' families
Illuminati researcher Leo Zagami lays out the transhumanism plan for the END of humanity
The Era of Fast, Cheap Genome Sequencing Is Here
Transhumanism Is The New Eugenic (Video)
How Elon Musk sees the future: His bizarre sci-fi vision should concern us all
Days of Noah: Israeli Biotech Firm Plans to Create Human Embryos to Harvest Organs, Field Experts Say There are Ethical Concerns
Transhumanism: CHILLING: Biden signs new order to develop genetic engineering technologies to "write circuitry for cells" and "predictably program biology" This is a huge development in turning humanity away from being created in the image and likeness of God, to creatures that are no longer in God's image. This is just like the Day of Noah as predicted in the Bible. There can't be much time left until Jesus returns for us and then totally destroys this totally corrupt world system.
Revelation 11:18…and that thou shouldest give reward unto thy servants the prophets, and to the saints, and them that fear thy name, small and great; and shouldest destroy them which destroy the earth.

From article:"the Biden White House signed off on a new Executive Order called: "Advancing Biotechnology and Biomanufacturing Innovation for a Sustainable, Safe, and Secure American Bioeconomy." The order calls for the rapid development of a "bioeconomy" to address "societal goals" like PROGRAMMING HUMAN BIOLOGY. The order refers to a bioeconomy as an "economic activity derived from the life sciences, particularly in the areas of biotechnology and biomanufacturing, including industries, products, services, and the workforce." Most shocking, the order directs multiple federal agencies to work with the private sector to develop genetic engineering technologies to "write circuitry for cells" and to "predictably program biology."

Taken directly from the executive order: "For biotechnology and biomanufacturing to help us achieve our societal goals, the United States needs to invest in foundational scientific capabilities. We need to develop genetic engineering technologies and techniques to be able to write circuitry for cells and predictably program biology in the same way in which we write software and program computers." All the "conspiracy theories" about hacking human cells and human DNA are coming to light, as the federal government pushes a sadistic, transhumanism agenda on the American population and the rest of the world.
AI creator warns of 'apocalyptic' artificial intelligence that will replace need for humans
Scientists score major breakthrough in drive to create 'synthetic' humans
Technocracy the global take down of humanity was ALL PLANNED
How AI could accidentally extinguish humankind
WEF agenda envisions an 'augmented society' ruled by Internet of Bodies, digital ID
Collapse of Civilization Underway as Great Reset Agenda Takes Hold Worldwide (Video)
Scientists race to digitize DNA of every known species on the planet
World Economic Forum Calls For Merging Of Human And AI Intel To Censor "Hate Speech" & "Misinformation"
The Internet of Bodies | Karen Kingston Shares the Patents That Prove The ENTIRE The Internet of Bodies | Karen Kingston Shares the Patents That Prove The ENTIRE Intra-Body-Nano-Network-Administered-Through-Vaccines (Video) I follow Karen Kingston and she is a genius. What she does is watch the NWO through patents and then puts together what they are doing and what the plans for the future is. She totally proved the origin of Covid 19 and what's in the death shot. In this video, she is laying out where technology is heading with merging humans together to one unit! If you watch Star Trek, it is just like the Borg! Please take time to watch this video because it is loaded with incredible information.
Hacking Humans – Yuval Noah Harari Roundtable at EPFL (Video) This is a long video, but it is loaded with the information you need to know about the coming of NWO and what their plans are for us. Many quotes from Harari come from this video. To say the least, it is shocking.
Days of Noah: Dr. Stella Immanuel Video: Covid Vaccines and the Days of Noah (Video) The are six different videos part of this, and all together it is great information.
Days of Noah: Synthetic Biology: The $3.6 Trillion Science Changing Life as We Know It
NWO: Bill Gates' GERM Team Lays Out Gameplan for Global Corporate Medical Tyranny Takeover (Video)
NWO: The Great Reset | Explained In Their Own Words (Gates, Musk, Harari, Schwab & Grimes) (Video)  The NWO is freely telling us what they plan to do to mankind and the world!
NWO: Medical Technocracy: Then They Came For The Children This is an excellent article about how the medical technocracy will be a major tool of the NWO to control the world.
NWO ***Chronicling the Apocalypse (Video)*** I followed Alex Jones for years and found him as a visionary to right where we are now. He saw this coming decades ago and warned us what the NWO was going to do. He laid out their end game. He is now giving a sobering warning that the NWO is in the final stage of destroying humanity, and it can't be stopped.
In the end, God is in control and may turn things in a different direction that we can't see right now, but as I look out to what the NWO is doing there is very little time left. Please draw close to the Lord because the destruction of the food system is in progress along with the economy. These monsters' plan to kill billions of people is now in progress, and they are using the Ukrainian war for cover. There is no stopping the destruction of the food chain with hundreds of millions entering into starvation. No matter what happens, you must stay focused on Jesus Christ and his coming for us.
Titus 2:13  Looking for that blessed hope, and the glorious appearing of the great God and our Saviour Jesus Christ; 
What is behind the NWO!
The Bible is very clear about in the latter days, before the Second Coming of Jesus Christ, there will be a world economic order. The Bible identifies this system as Babylon, which Jesus Christ will destroy at his coming. What is so interesting is the Bible tells us what is the power source behind this Babylonian System. The power comes from satan!
Revelation 18:2 And he cried mightily with a strong voice, saying, Babylon the great is fallen, is fallen, and is become the habitation of devils, and the hold of every foul spirit, and a cage of every unclean and hateful bird. 
We have to realize the inner agents of the NWO and those who are working with them are full of demons. Satan has control of their minds and is using them to fulfill his agenda in his war against God! Satan has promised them power and control through the Mark of the Beast and a form of "eternal life" through transhumanism. In exchange, they are sold out to him by selling their soul. I think all of them are satan worshipers or as the Bible states: "the habitation of devils". In dealing with the NWO, we are engaging the powerful spiritual forces of evil.
The Bible goes on to state who are the great men of the earth: the merchants working with the NWO. It goes on to say these merchants used sorceries to deceive the peoples! The root word for sorceries is drugs!!! Right now the NWO is trying to take down and then over haul the world. It is through Covid 19, a created bio weapon and add all the drugs connected with it, that the NWO is trying to takeover the world! Just look at all the wealth and power of the pharmaceutical industry has over the entire world. And, it's through these merchants with their drugs that massive amounts of Christians will be slain!
From our vantage point right now, we can see this coming. The NWO hates and loathes everyone who believes the Bible and have faith in Jesus Christ the Savior. When Hitler took power over Germany he tried to exterminate all the Jews, so when the NWO takes world power these monsters will try and destroy all the believers in Jesus Christ. They all will met their doom at Christ's Second Coming.
Revelation 18:23…for thy merchants were the great men of the earth; for by thy sorceries were all nations deceived. (24) And in her was found the blood of prophets, and of saints, and of all that were slain upon the earth.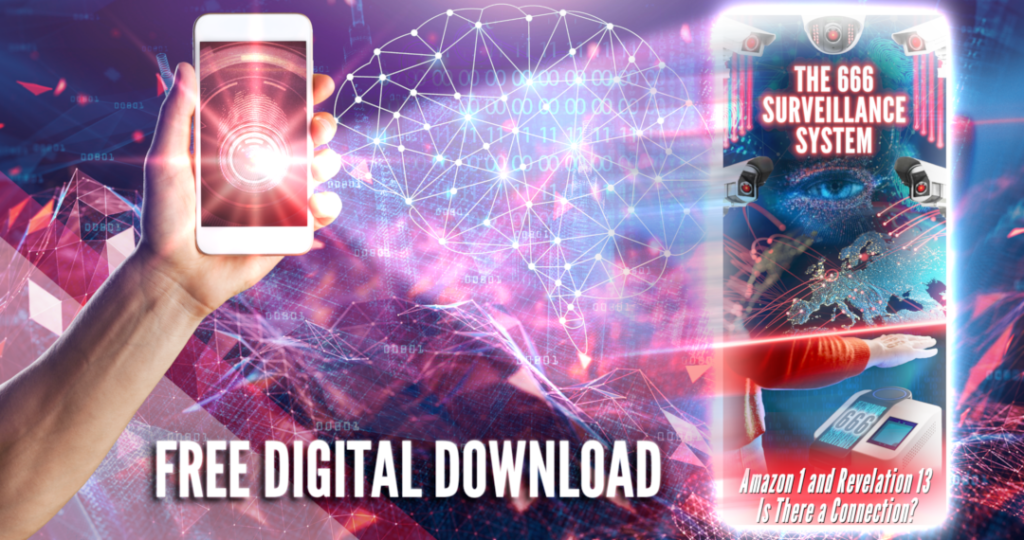 The 666 Surveillance System Brochure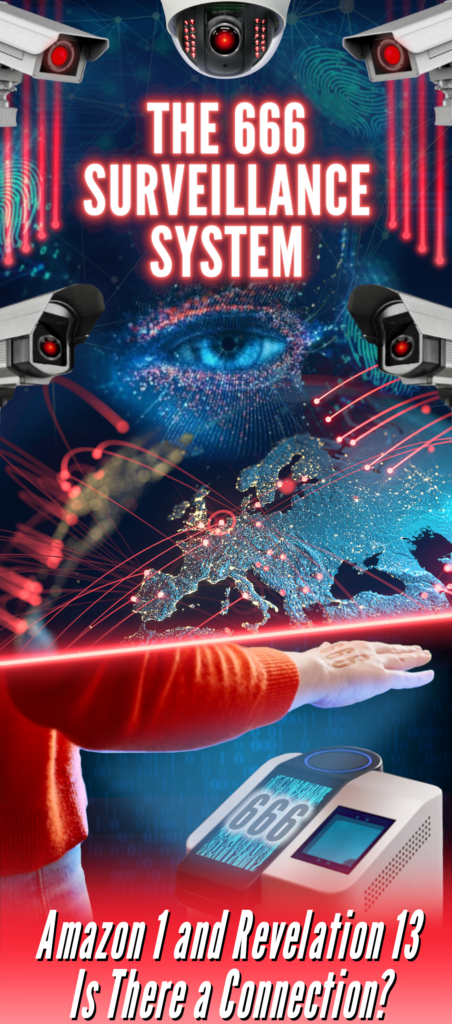 If you want a free hard copy, email me at: [email protected] with your name and mailing address. I'll also send you free copies of my other brochures which are all winning souls to Jesus Christ.
The brochure is perfect for the time we are living in. There is a high tech environment which is all around us and coming more high tech by the day! The Bible speaks about this in Revelation 13 with world coming under a 666 numbering system by a world dictator immediately prior to the Second Coming of Jesus Christ. I lay all this out in the brochure.
The timing for in the brochure is NOW. Anyone who reads it will immediately see the tie between the Bible and hour we live in. This is a great tool to open even the hardest hearts to Christ. It is perfect for the younger generation who have little to no knowledge of the Bible. They will be astonished to see where high tech is heading and the end result. The brochure is a great challenge to the Muslims and other religions because their books have no prophecy like this to tie into world events!
If you would like a hard copy of this brochure and my others including: Looking for the Blessed Hope and Jesus Christ Came to Heal the Brokenhearted just email me at [email protected] with your name and mailing address. If you want a small supply, just let me know. For large orders, I go by an offering.
Please don't let this great opportunity pass by because there never was a time until now when this information could be such a powerful witness for the Lord and his coming. The time to use the brochure will be short because 666 related events are so rapidly increasing which will soon turn the world upside down.