Violent Leftists at Ohio University Mob 'Gun Girl' Kaitlin Bennett As She Attempted to Conduct Interviews
Verse of the Day
Genesis6:11  The earth also was corrupt before God, and the earth was filled with violence.
Commentary
I fully expect the violence of the Hard Left to increase as we get closer to the election and especially if it appears President Trump is going to be reelected. These are very dangerous people and getting worse. Pay attention to these attacks.
Hebrews 12:14  Follow peace with all men, and holiness, without which no man shall see the Lord: 
HARD LEFT MOB LIKE THE NAZI SA BROWN SHIRTS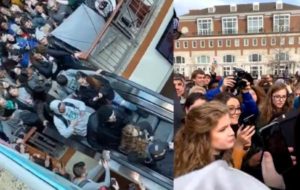 "Violent Leftists at Ohio University Mob 'Gun Girl' Kaitlin Bennett As She Attempted to Conduct Interviews on Campus (VIDEOS)"
"What is being described as a "riot" by witnesses broke out at Ohio University on Monday when pro-Trump political commentator Kaitlin Bennett attempted to conduct interviews on campus.

Bennett was there to film "man on the street" style interviews for Liberty Hangout when a threatening mob formed to chase them off campus. She says that the unhinged demonstrators were not only yelling and screaming, but assaulted her and those she was with by throwing beverages at them multiple times."
HARD LEFT TRAITORS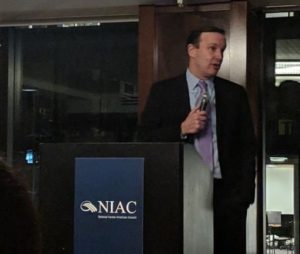 "Pro-Iranian Regime US Senator Held Secret Meeting with Iranian Foreign Minister Zarif in Munich, Germany" Democrat Senator Chris Murphy is Iran first over America. I wonder how much money he or his family is getting from the Ayatollahs? He doesn't act like this for nothing!
"Following the death of Commander Soleimani Democrat Senator Chris Murphy (D-Conn.) lashed out at President Trump for assassinating the Iranian al-Quds terrorist leader who was responsible for the deaths of HUNDREDS of US soldiers. It soon became apparent why Murphy was sooo upset with Soleimani's death.

Senator Murphy has been has a history of supporting Iran's mullahs. Murphy is a routine speaker at the NIAC Council, the regime's lobby house in the US.

In fact, Trita Parsi, the regime's top activist at NIAC, has praised Senator Murphy for his support of NIAC's efforts. NIAC's Trita Parsi praised Sen. Murphy in 2015 for being a "hero" of the Iran deal."
HARD LEFT BIG BROTHER IS HERE!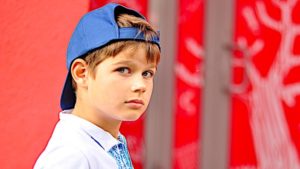 "School decides to expel children for what they do and say AT HOME!" What an amazing story about a school getting involved in the lives of kids that has nothing to do with school!
"A school in Michigan has decided to discipline students for what they do and say at home, and now is getting sued for overstepping its authority.

The case has been filed in U.S. District Court in Michigan on behalf of four students who summarily were suspended from the Saline High School because of a private snapchat conversation.

The school found out about the offensive language that was used, and took action immediately, even though the conversation had nothing at all to do with the school, according to David Kallman, of Kallman Legal, who is working on behalf of the students and their parents."
Monday Night Prayer
https://youtu.be/GVviWPGNPDI
Abba Father's International Fellowship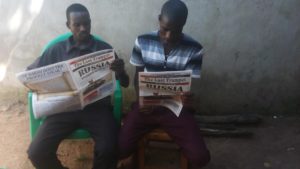 Two Young pagans accepted Jesus Christ today through the massage of Broken hearted and Last trumpet.
More materials is needed for witnessing.
May God bless you richly
Pastor A
If you like our ministry, please consider making a donation to keep us going. May the Holy God of Israel bless you!
Revelation 22:20 He which testifieth these things saith, Surely I come quickly. Amen. Even so, come, Lord Jesus.