1 in 5 CEOs are psychopaths, Australian study finds
                  Verse of the Day
2 Corinthians 10:17-18  But he that glorieth, let him glory in the Lord. For not he that commendeth himself is approved, but whom the Lord commendeth.

Commentary
In this post, you'll notice the terms 'psychopaths' and 'narcissists' are used virtually interchangeably and that's because they are the same, for all practical purposes. Narcissism (often used to describe politicians such as Obama) is becoming the more common term, rather than psychopathic, especially when it comes to the highly-placed, but there isn't an appreciable difference in their behavior. (Editor's update and note.)
Evil is running rampant across our nation and across the world. What is the definition of evil, the ultimate, original sin? According to some it's pride – not in the sense that we're proud of our accomplishments but rather, in the sense that Satan displays it. It's that arrogance and concern only for themselves that narcissists exhibit. They work to bring about their own will, while the cost to others is irrelevant to them. People are objects only for their use; they have NO empathy or concern for others.
In fact, they can't stand the idea of imperfection or sin, but instead of examining their own hearts, they choose to displace it onto everyone else, and then work to destroy that sense of imperfection they see in those around them. They are deadly, and recent studies confirm what we've learned over the years about them, and what the Bible tells us – that they gravitate to power, and therefore, often are found in high-level positions. Beyond this, roughly the same number of psychopaths can be found in prison populations as in high-power positions. Why do some end up at the top and others at the very bottom? We're not sure because a factor in both is above-average intelligence – but that's the spread, and now, it's roughly twenty percent of the population.
Narcissism (and that means evil) is rapidly increasing in our world. Take the time to check out this article, because for many of you, it may be important to begin to understand exactly what you've been dealing with – because they are experts at keeping these tendencies under wraps and creating confusion to hide it. Remember, their ultimate goal is to have everyone else see them as perfect, just as they see themselves. But it's all based on deception, which is why M. Scott Peck termed them, "People of the Lie." They don't merely tell lies; they are liars and they can do nothing else. And remember whose original sin this was: Satan's; they are of their father, the devil.
May the Holy God of Israel bless and protect you.
Job 35:11-13  Who teacheth us more than the beasts of the earth, and maketh us wiser than the fowls of heaven?

There they cry, but none giveth answer, because of the pride of evil men.

Surely God will not hear vanity, neither will the Almighty regard it.
American Politics/ New World Order/ Special Attention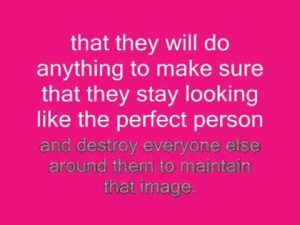 1 in 5 CEOs are psychopaths, Australian study finds 09/13/16  There is absolutely NO doubt that the psychopaths have gravitated to power in American politics. I believe that the higher you go in politics, the more you find a concentration of these evil people.
This article has a box with a quick overview of traits that psychopaths (also known as narcissists) have in common. For the best, and most complete analysis of this subject, if you think someone near you may have these traits, see Christian psychiatrist M. Scott Peck's book, "People of the Lie." It can be a lifesaver if you're living with a narcissist because you'll finally understand what's happening around you (since they thrive on creating confusion and keeping you off-balance) and discover what to do about it:  flee, if you value your life, because they are destroyers.
2 Timothy 3:13 But evil men and seducers shall wax worse and worse, deceiving, and being deceived.

"An Australian study has found that about one in five corporate executives are psychopaths – roughly the same rate as among prisoners.
"Typically psychopaths create a lot of chaos and generally tend to play people off against each other," he said.
"For psychopaths, it [corporate success] is a game and they don't mind if they violate morals. It is about getting where they want in the company and having dominance over others."
The global financial crisis in 2008 has prompted researchers to study workplace traits that may have allowed a corporate culture in which unethical behaviour was able to flourish.
Mr Brooks's research, conducted with a colleague from Australia's Bond University and a researcher from the University of San Diego, was based on a study of corporate professionals in the supply chain management industry across the US."
SERVED: Shadow Government Subpoenaed (VIDEO) 09/14/16  This is a MUST-SEE short video, but you will be amazed at how the FBI refused to cooperate with Congress over the Hillary email investigation. You can see how the Executive is ready for a coup over the American people, because they have no intention of cooperating with Congress! But Congress isn't taking this one lying down; they give these bureaucrats a good dressing-down (finally) in this clip.
We are very close to a dictatorship, and look at the lengths they go to protect Hillary. Something is radically wrong with what she was doing, and how the rest of the government is protecting her.
"The cult of Hillary was called in to answer for their privatized investigation into Clinton's emails. Facing the Oversight and Government Reform Committee, spokespersons for the DOJ, State Department, FBI, Department of National Intelligence, The CIA, The Geo spatial Intelligence Agency, and The NSA faced a frustrated Congress that had been given the cold shoulder when it came to the sharing of key details of Hillary Clinton's endangerment of U.S. National Security.
The mouthpieces of the Shadow Government betrayed the American people in full daylight. Representing a decades old Shadow Government that answers to a well established network of global multi corporations that view Congress and the American Constitution as meaningless. And the hubris is strong, as global government has just a few more building blocks to set before we are all under a one world government. Teddy Roosevelt once said " Behind the ostensible government sits enthroned an invisible government owing no allegiance and acknowledging no responsibility to the people."
American Politics – CENSORSHIP
The Voice in Hillary's Earpiece Revealed  This is a short, very funny satirical piece by Infowars reporter Joe Biggs, speculating on who really is the voice behind the earpiece we've all seen Hillary wearing. For posting it on his own Facebook page, his page was taken down earlier yesterday.  We'd urge you to download and save this video and post it where you will – but like Biggs, you may be censored for doing so. Satire of candidates and politicians historically has been an accepted part of America's political dialogue – until now. This clearly shows what the Left has in mind for all of us who dissent, and how far they'll go to protect Hillary.
IslamoFascism
Western Publishers Submit to Islam 09/11/16  The weak minded Hard Left in the West are easy targets for the Muslims. All the Muslims have to do is use fear and threats, and the the Left buckles.
The Hard Left will make a stand for abortion, killing babies and whatever is against God. But they do have a fear of the Muslims and thus are easy prey for submission to Sharia law.
"For criticizing Islam, Hamed Abdel-Samad lives under police protection in Germany and, as with Rushdie, a fatwa hangs over him. After the fatwa come the insults: being censored by a free publishing house. This is what the Soviets did to destroy writers: destroy their books.
At a time when dozens of novelists, journalists and scholars are facing Islamists' threats, it is unforgivable that Western publishers not only agree to bow down, but are often the first to capitulate.
A Paris court convicted Renaud Camus for "Islamophobia" (a fine of 4,000 euros) for a speech he gave in 2010, in which he spoke of the replacement of the French people under the Trojan horse of multiculturalism. Another writer, Richard Millet, was fired last March by Gallimard publishing house for his ideas on multiculturalism.
Not only did Rushdie's publishers capitulate; other publishers also decided to break rank and return to do business with Tehran. Oxford University Press decided to take part in the Tehran Book Fair along with two American publishers, McGraw-Hill and John Wiley. Those publishers chose to respond to murderous censorship with surrender.
It is as if at the time of the Nazis' book-burnings, Western publishers had not only stood silent, but had also invited a German delegation to Paris and New York."
Hard Left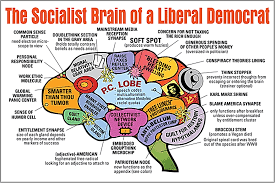 If you following my postings, you know I often write about how dangerous the Hard Left mind is. I consider it the most destructive force on earth, even more dangerous than Islam.
I came across this cartoon, and I thought it was worth sharing. Someone put a lot of thought into it, and though it is a cartoon, it really does lay out what is in the Hard Left mind.
Romans 12:2  And be not conformed to this world: but be ye transformed by the renewing of your mind, that ye may prove what is that good, and acceptable, and perfect, will of God.
If the print is too difficult to read on the cartoon, go to this link:  Liberal mind  
World War 3/ North Korea

South Korea Tires of North, Vows to Reduce Pyongyang 'to Ashes' 09/13/16  This is first time I've heard rhetoric from South Korea. This shows the intense level of potential war that is developing with North Korea.
"A South Korean military source told the national outlet Yonhap that his government is ready to reduce Pyongyang "to ashes" after the latest North Korean nuclear test, with "every Pyongyang district… completely destroyed."
While not an official statement from Seoul, these are the sternest words to come out of South Korea's government against the belligerent north in recent memory and a sign that South Korea is losing patience with Pyongyang's repeated threats to attack its neighbor with nuclear weapons.
The military source told Yonhap that a plan is in place to destroy Pyongyang if necessary. "Every Pyongyang district, particularly where the North Korean leadership is possibly hidden, will be completely destroyed by ballistic missiles and high-explosive shells as soon as the North shows any signs of using a nuclear weapon," the source said. "In other words, the North's capital city will be reduced to ashes and removed from the map."
UN chief says he's never seen tensions so high in Koreas 09/15/16  Keeping you on the cutting edge of events leading to WW3.
"Secretary-General Ban Ki-moon said Wednesday he has never seen tensions on the Korean peninsula as high as they are today and he called on the Security Council to take urgent action to prevent "provocative actions" by North Korea.
Ban, a former South Korean foreign minister, told a news conference that U.S. Ambassador Samantha Power has already begun work with key council members including China on a new U.N. resolution, which is expected to strengthen sanctions on North Korea.
He said it's urgent that the council unite, "show firm resolve" and commitment, and not lose time in sending a strong message to the authorities in Pyongyang that their nuclear tests and ballistic missile launches are unacceptable and must stop."
Between reckless ally and old rival, China in a bind over North Korea 09/16/16  This is a really good article showing what is going on between China and North Korea. I believe that in the end, China and North Korea will unite against the USA. China has nothing to lose and everything to gain by uniting with NK.
"China is in a bind over what to do about North Korea's stepped-up nuclear and missile tests, even though it is annoyed with its ally and has started talks with other U.N. Security Council members on a new sanctions resolution against Pyongyang.
China shares a long land border with North Korea and is seen as the only country with real power to bring about change in the isolated and belligerent nation. However, Beijing fears strengthening sanctions could lead to collapse in North Korea, and it also believes the United States and its ally South Korea share responsibility for growing tensions in the region.
China is in a difficult spot, a source close to the Chinese leadership told Reuters when asked if Beijing's attitude to North Korea had changed after its fifth nuclear test last week.
"On the one hand, China is resolutely opposed to North Korea developing nuclear weapons for fear of triggering a nuclear arms race in the region," the source said, referring to Japan and South Korea following in Pyongyang's footsteps.
"On the other hand, North Korea is a big headache but regime change is not an option," the source added. "Collapse of the regime would lead to chaos in (China's) northeast" bordering North Korea, the source said, requesting anonymity.
The prospect of a unified Korea under Seoul's leadership and the possibility of U.S. troops on China's borders has long been a nightmare for Beijing."
World War 3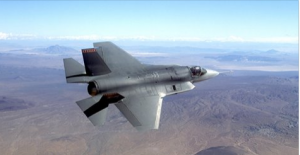 Nuclear-capable US B-1B bombers fly over South Korea in show of force – days after Kim Jong-un's latest nuke test 09/13/16  I don't think that Kim is going to stop. It is "peddle to the metal" to start WW3. There appears to be no turning back now as he is intent on reaching the US with a nuclear missile!
Luke 21:26  Men's hearts failing them for fear, and for looking after those things which are coming on the earth: for the powers of heaven shall be shaken.

"THE US Air Force flew two powerful nuclear-capable B-1B bombers over South Korea this morning in a show of strength to the neighbouring rogue state of North Korea.
The move came just days after trigger-happy tyrant Kim Jong-un bragged his army could now fix a nuclear warhead to their ballistic missiles.
That possibility hugely increases fears for Washington's allies in the region and also poses a threat to US bases in South Korea, Japan and Guam.
"North Korea's nuclear test is a dangerous escalation and poses an unacceptable threat," General Vincent K. Brooks, US Forces Korea commander, said earlier today.
"The United States has an unshakeable commitment to defend allies in the region and will take necessary steps to do so, including operations like this one today."
China, Russia set to stage military drills in S. China Sea 09/12/16  This is an update on how China and Russia are preparing for war.
"China and Russia were to start war games in the South China Sea on Monday, Beijing's defence ministry said, in a show of force after an international tribunal invalidated the Asian giant's extensive claims in the area.
The eight-day joint drills will include exercises on "seizing and controlling" islands and shoals, Chinese navy spokesman Liang Yang said in a statement.
They will involve surface ships, submarines, fixed-wing aircraft, ship-borne helicopters, marine corps and amphibious armoured equipment from both
navies, he said.
"Compared with previous joint drills, these exercises are deeper and more extensive in terms of organisation, tasks and command" he said in the statement, released Sunday.
China claims almost all of the South China Sea and has sought to bolster its case by building a series of artificial islands capable of supporting military facilities."